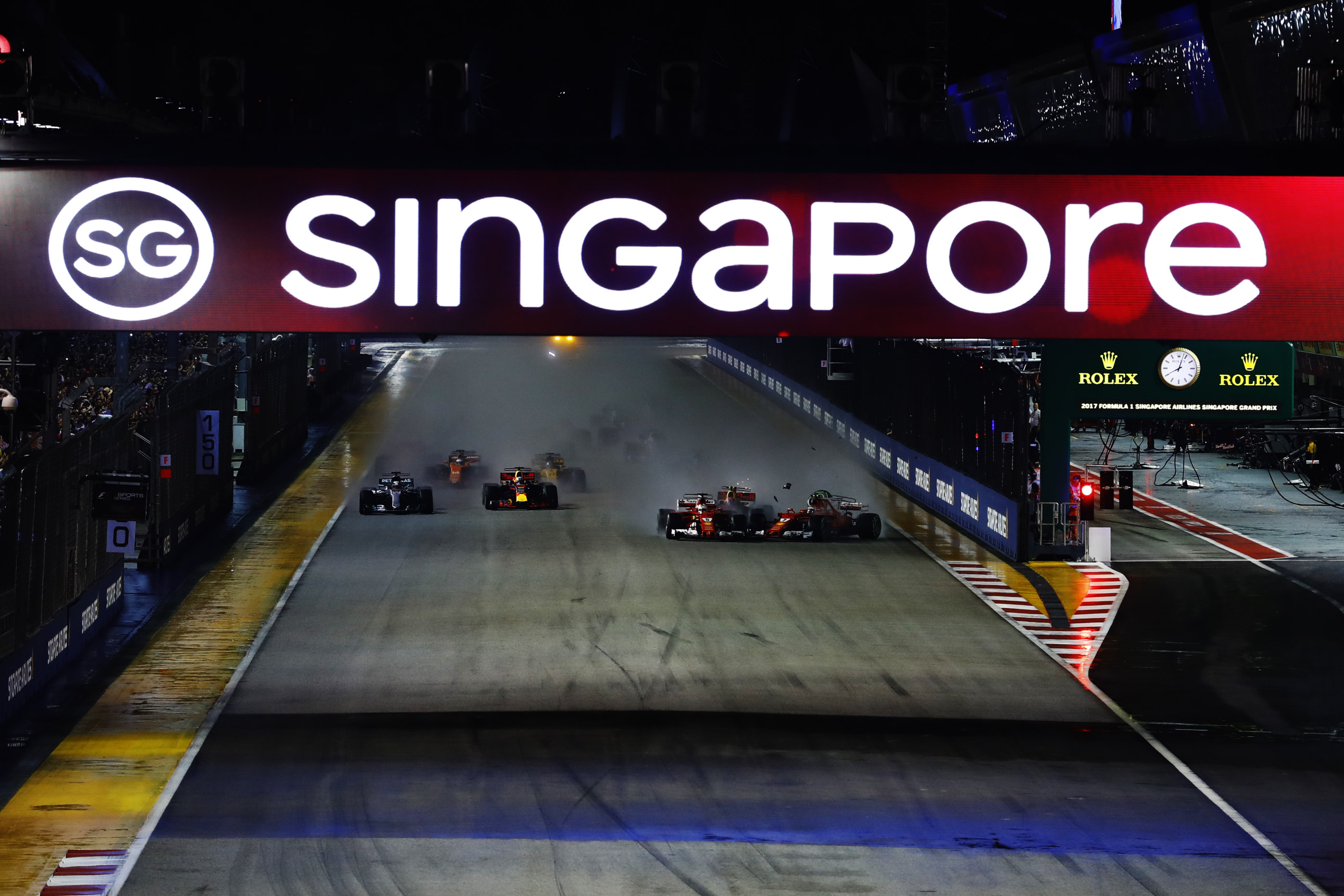 Discipline is the key to the success, is what every athlete must have, even if we are talking about a team sport like football and basketball or even if we are talking about a one man show sport like tennis.
In Formula One if a driver is willing to win a world title must be able to control himself and his reactions, must be able to know when he must attack and when to hold off in order to secure his position and score points and must have the luck to his side.
A few days ago, in Singapore, Sebastian Vettel set the fastest lap in the Saturday's qualification session and took the pole-position, but the next day he ruined everything. Kimi Raikkonen had a good start, squeezed Max Verstappen they collided with Sebastian Vettel, who moved aggressively left, and a few seconds later, Raikkonen, tagged Alonso's car, who retired a few laps later due to heavy damage on his McLaren.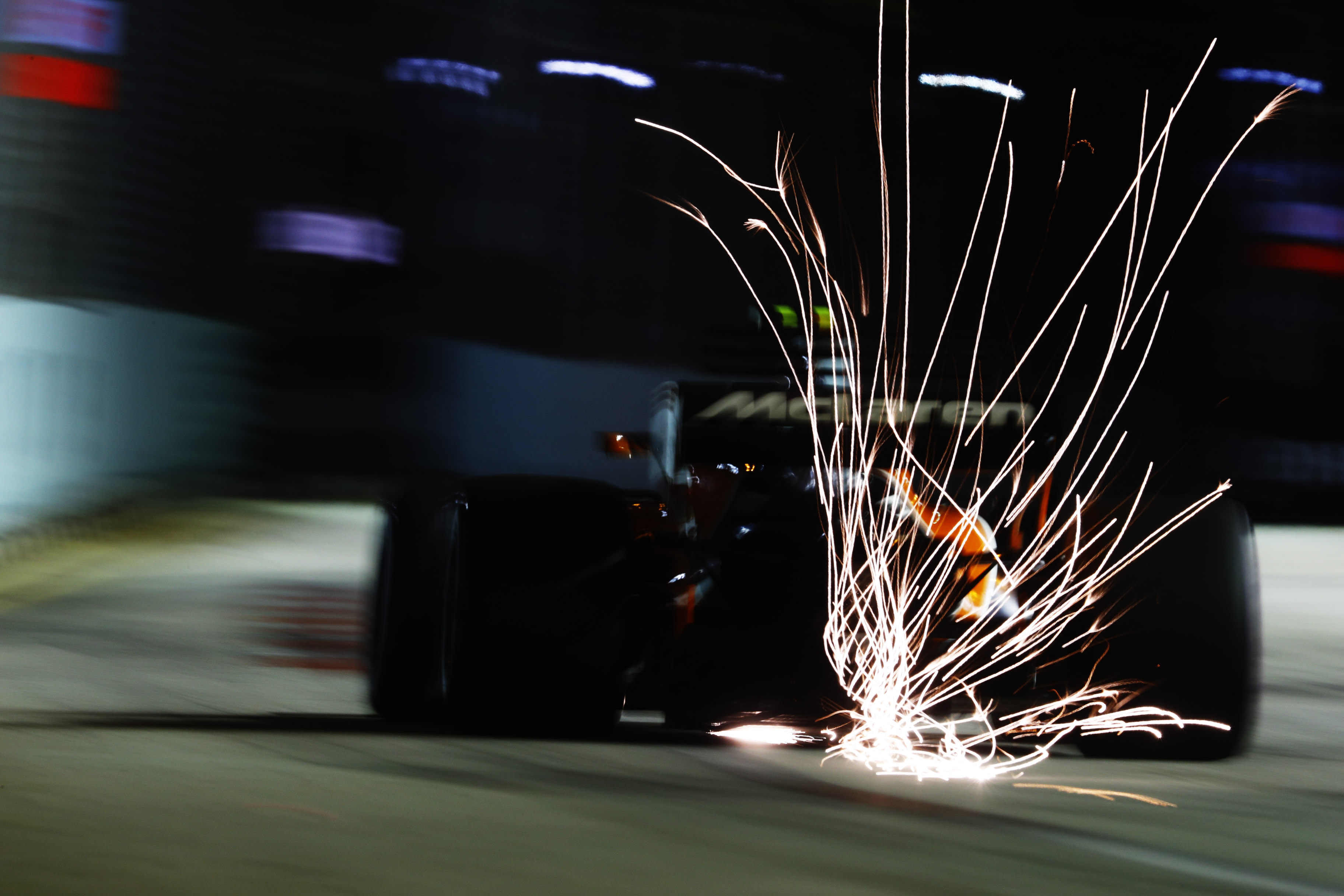 Four of the best drivers on the grid retired in the first meters of the race, Lewis Hamilton, as a smart and an experienced driver, took advantage of that incident, lead the race from the start to the end and won the Singapore GP. A victory which even Mercedes' most ambition fan couldn't imagine. Now Hamilton is enjoying his loneliness at the top of the drivers' standings, 28 points ahead of Sebastian Vettel.
I am not willing to blame some of the three drivers (Verstappen, Raikkonen, and Vettel), but my question is why Vettel had to close Raikkonen and Verstappen instead of letting them go or even let them pass him and catch up later in the race. Here comes today's key word, discipline. The German has won four world titles in his Formula One career, this year has the chance to win his fifth title, but decided to ruin everything in a few meters.
Let's assume that Vettel couldn't think clearly, not an easy thing to do especially under this conditions, Ferrari's team principal Maurizio Arrivabene had to inform and advice his driver to take it easy, as it was a very good chance for Vettel to re-take the lead on the drivers' championship and put some pressure on Hamilton for the following races. When Lewis took the lead of the race, Mercedes said to the Brit, through the team-radio, to deliver the car home in one piece, that is what Ferrari had to say to Vettel before the race.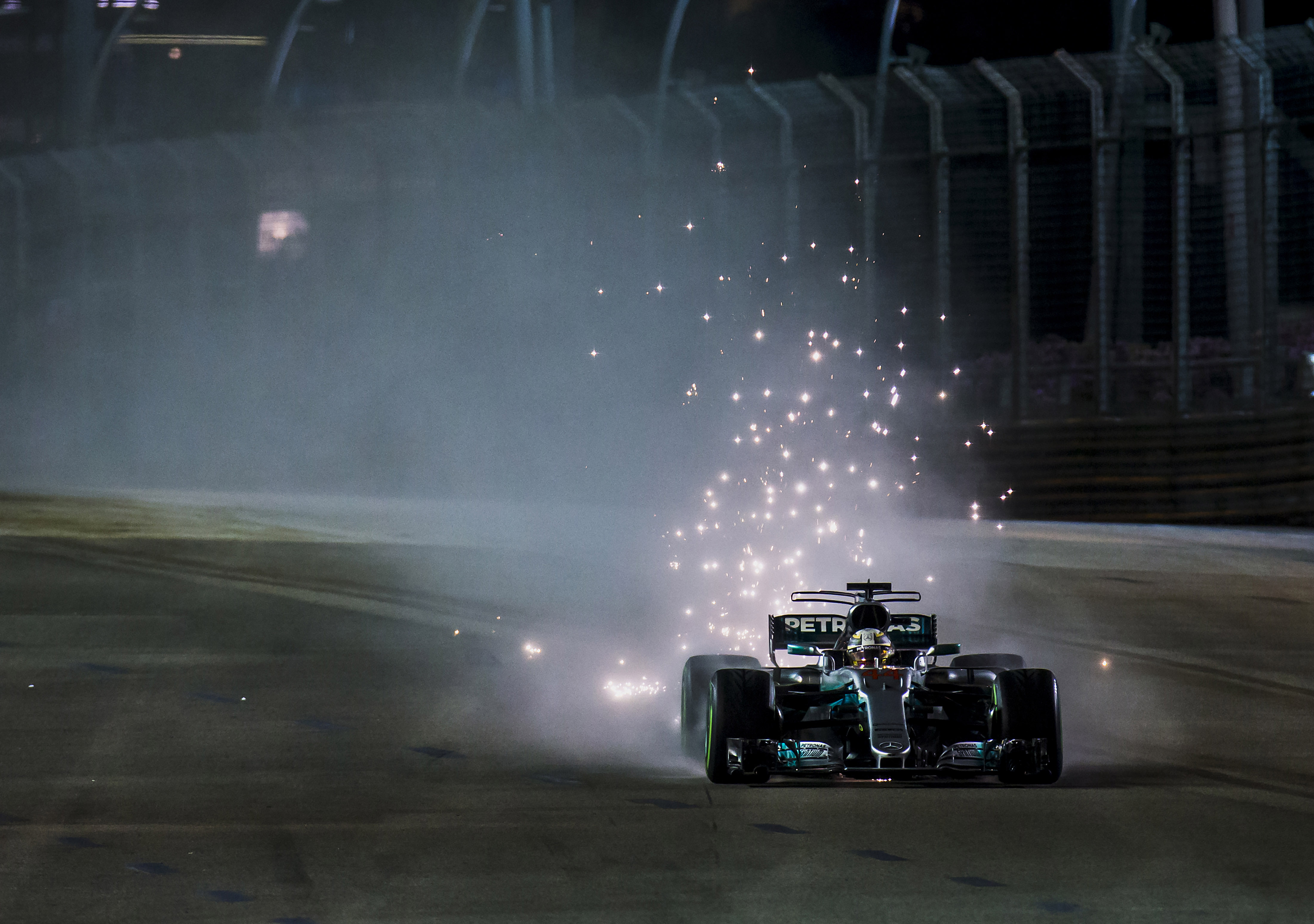 Both Vettel and Arrivabene are on pressure now, Ferrari had/have the chance to return to trophies after nine years, but now the chances to achieve that is very low. Six races are remaining to complete this season, and most of these races suit more to Mercedes' car set-up, that means that Ferrari must make the 'break' and Sebastian Vettel must win more than two races, hoping that at the same time Hamilton will finish third or even a lower position.
The next race will take place in Malaysia, Ferrari must win at least once in the two following races if they want to close the gap or even pass Lewis Hamilton in the drivers' championship. The 'second' drivers will play a crucial in this year's title.
Victor Archakis
Twitter @FP_Passion