Red Bull started their ever-successful F1 adventure in 2005 with David Coulthard and Christian Klien as its first ever driver pairing, while Vitantonio Liuzzi drove several races in Klien's place. But what of their predecessors at the Milton Keynes base?
Ford took over the old Stewart team in time for the start of the 2000 season and renamed Sir Jackie's outfit as Jaguar Racing and promised a lot during their five seasons. In Johnny Herbert and Eddie Irvine, they started out with two Grand Prix winners with Irvine himself fresh from a title challenge with Ferrari in 1999, missing out by two points to Mika Hakkinen.
The season fell way short of their predecessors though. Herbert retired from F1 to go and race in the US off the back of a pointless season, while in a car that clearly struggled Irvine managed to wrestle four points from it. With today's points system in place, he would have scored 42.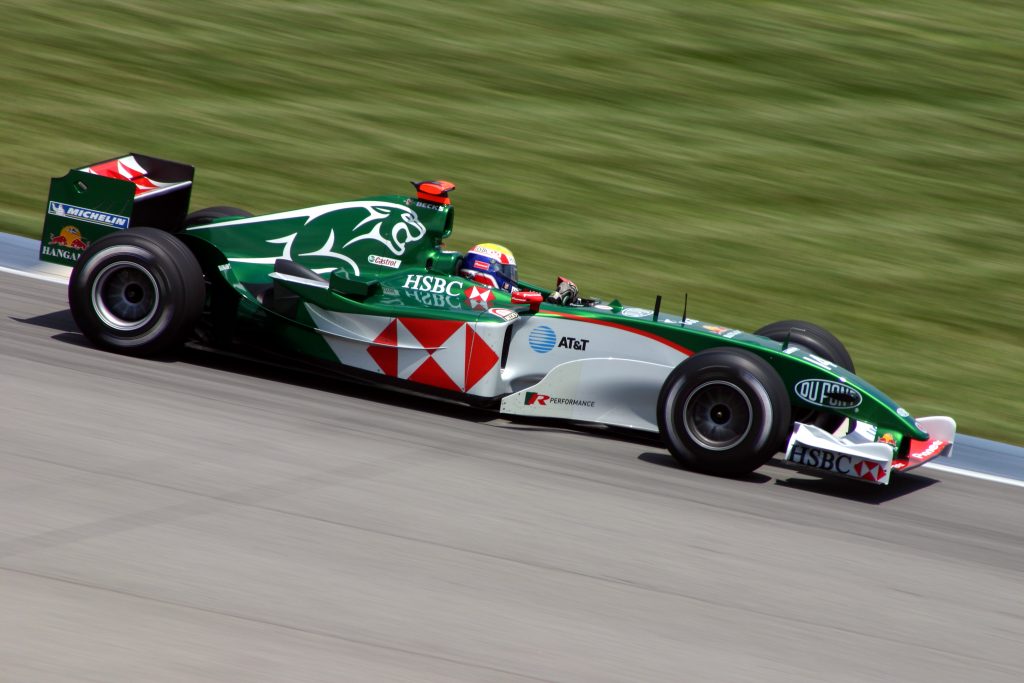 2001 was little better amid turbulence behind the scenes, with successful American team manager drafted in by Ford to turn things around. Irvine was to make the podium in a chaotic Monaco Grand Prix but aside from that results were largely the same. Luciano Burti lasted just four races as Herbert's replacement before he was himself replaced by Pedro De La Rosa, who would score two points in Italy. Jaguar would finish eighth in the Constructors' Championship.
2002 saw fewer points but ultimately a higher position in the Constructors', taking the last of their podium finishes at the Italian Grand Prix courtesy of Irvine once more. Irvine would retire at the end of the season, De La Rosa would go through it pointless and lose his seat as the promising Mark Webber and Brazil's Antonio Pizzonia joined for 2003. In a similar pattern to Jaguar's three years, Webber would dominate Pizzonia while he became the second Brazilian to leave Jaguar midway through a season. His replacement, Justin Wilson was on closer terms with Webber and would score a point. Webber would score 16.
A stronger performance in 2003 led many to believe Jaguar would be more regular scorers in 2004, but it didn't materialise. Webber managed just seven before it was announced he'd be joining BMW Williams, while rookie Klien took just three. Before the end of the season Ford announced their intention to sell, their F1 project floundering.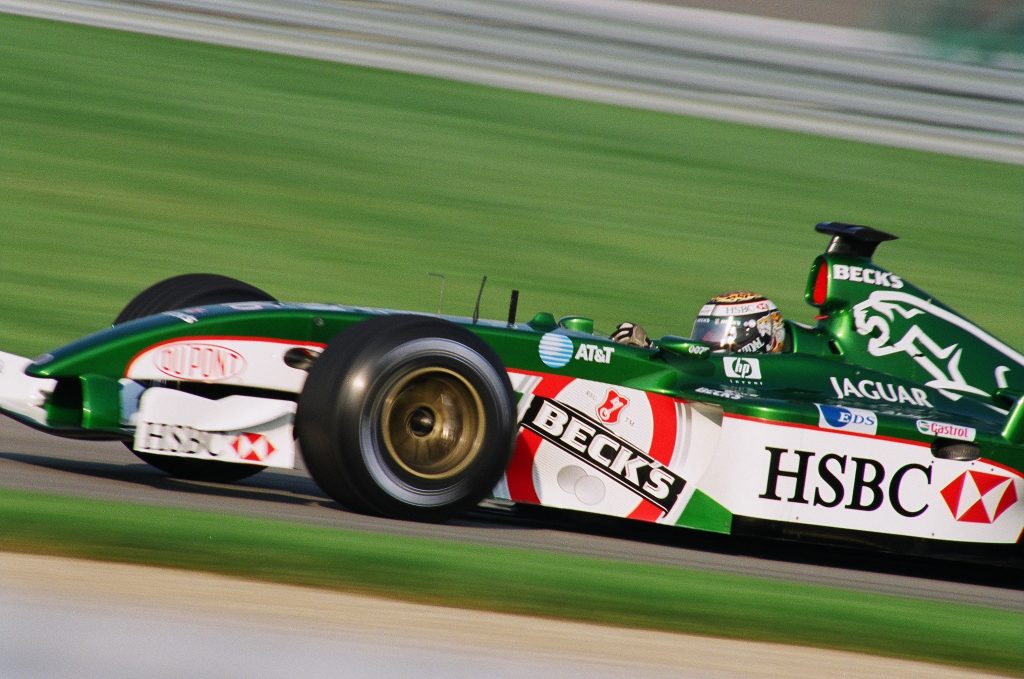 It wasn't until very late that Dietrich Mateschitz, whose Red Bull company had sponsored Jaguar as part of the deal to sign Klien, bought the team outright, before buying Minardi a year later and renaming that Scuderia Toro Rosso, Red Bull's junior team.
The rest, as they say, is history.