At last count, the Renault Formula One team had more drivers on its 2018 shopping list than it knew what to do with. Nico Hülkenberg is contracted to stay and was initially set to partner Fernando Alonso, if the team didn't promote Sergey Sirotkin or Oliver Rowland instead; then there was talk of poaching Esteban Ocon or Carlos Sainz from their respective junior programmes, though that chatter has cooled now that Robert Kubica is firmly back in the frame. And just where does that leave Sergio Pérez?
Of course, that number has thinned considerably since the rumours started flying at the beginning of the season. Alonso at the very least has seemingly dropped off the shortlist, and whilst Sainz may be available for the right price, the likelihood of Mercedes setting free their prized Ocon is far, far lower.
As for Sirotkin, Rowland and Nicholas Latifi, Renault's test and development trio would have been hoping for much better results in GP2 and Formula Two in recent years to prove themselves an improvement on Jolyon Palmer.
As of now, Renault's options seem much less cluttered than they were a few months ago. Kubica's Hungaroring running in the RS17 suggests quite clearly that Renault is pitting his capacity to drive next year up against Palmer's ability to deliver now. But as simple as a straight Palmer vs. Kubica shootout would appear from the surface, the decision becomes much more complicated when considering the prospect of Kubica not being capable of driving next year's Renault.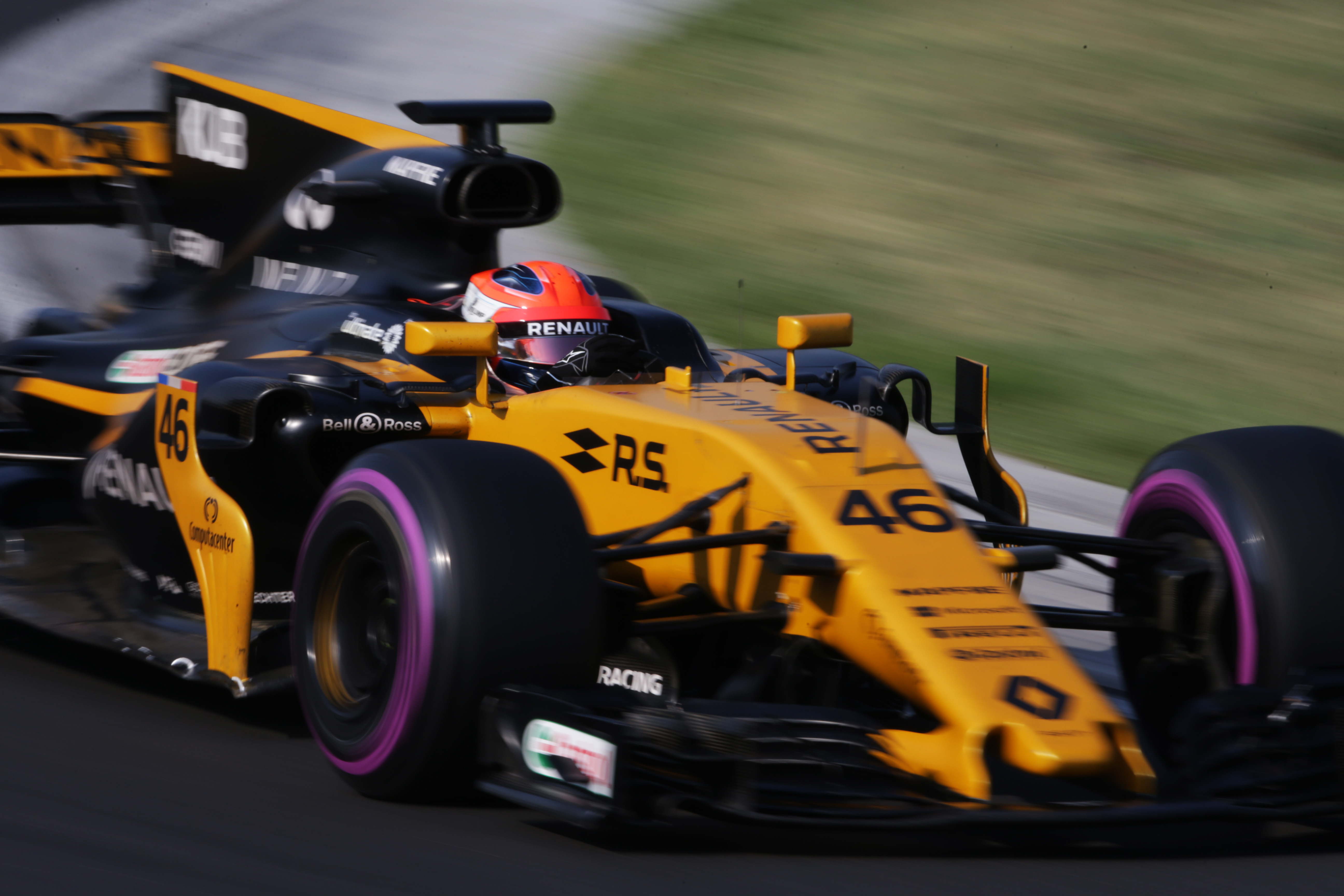 This is, of course, no criticism of Kubica's abilities as a driver—only a very real possibility, given the extent of his injuries and the physical demands of F1's new generation of cars.
The blotted debuts of Lance Stroll, Antonio Giovinazzi and Stoffel Vandoorne this season have been proof enough of the great leap a move to F1 now represents; and although many will argue that Kubica is no rookie, that doesn't change the fact that the Pole has now been out of F1 for more years than he has competed in it. With his most recent Grand Prix experience coming from the days of low-downforce cars, Bridgestone tyres and straightforward V8 engines, Kubica's five years and 76 starts in F1 will be as alien to what he is about to face as was Stroll's time in Formula 3 or Giovinazzi's in GP2.
Whether or not Kubica is ready for a full F1 season next year, it will be impossible to make a conclusive call based on just the one Hungary test—that kind of proof will only come after Kubica's actually had a chance to race again. But if for some reason he or the team feel more time to prepare is needed, that will leave Renault looking for a tricky stopgap solution until Kubica is fit for a full-time drive.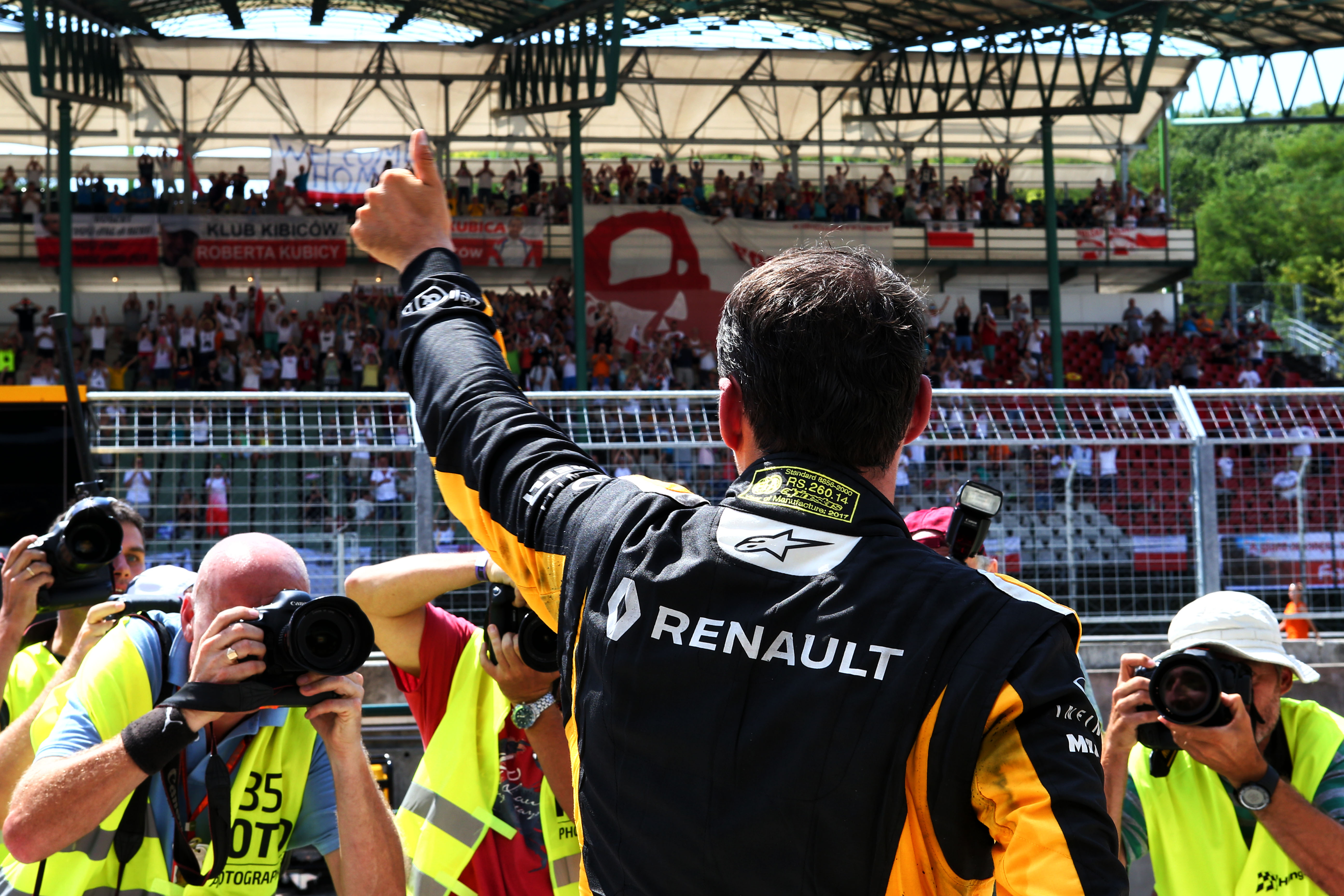 The easiest solution would be to simply renew Jolyon Palmer's contract for another year. The Briton might find such a brazen offer hard to accept, but unless the driver market undergoes any seismic changes over the summer it may well be his only option to stay in F1 for a third season: better a stay of execution and a last chance to impress next year, than rejecting an extension now with nowhere else to go.
However, that scenario hinges very much on whether or not Renault want to keep Palmer on for yet another season. As much as the focus would be on Kubica's eventual return, the team will still have one eye on the present and must have a second driver capable of scoring points next year, which at present is simply not something Palmer has to offer. With just the one point to his name after thirty Grand Prix starts, it's hard to see Renault wanting the Briton back even as a short-term option.
But if not Palmer, then who? Renault has long been keen on signing Sergio Pérez up for their second seat, but with the Mexican on the cusp of breaking into the top ranks of F1 he is unlikely to be tempted by a risky one-year deal at Enstone. Sirotkin or Rowland might prove more persuadable, but down that road lies the risk that Renault will simply be replacing Palmer with a rookie no more likely to score than he was.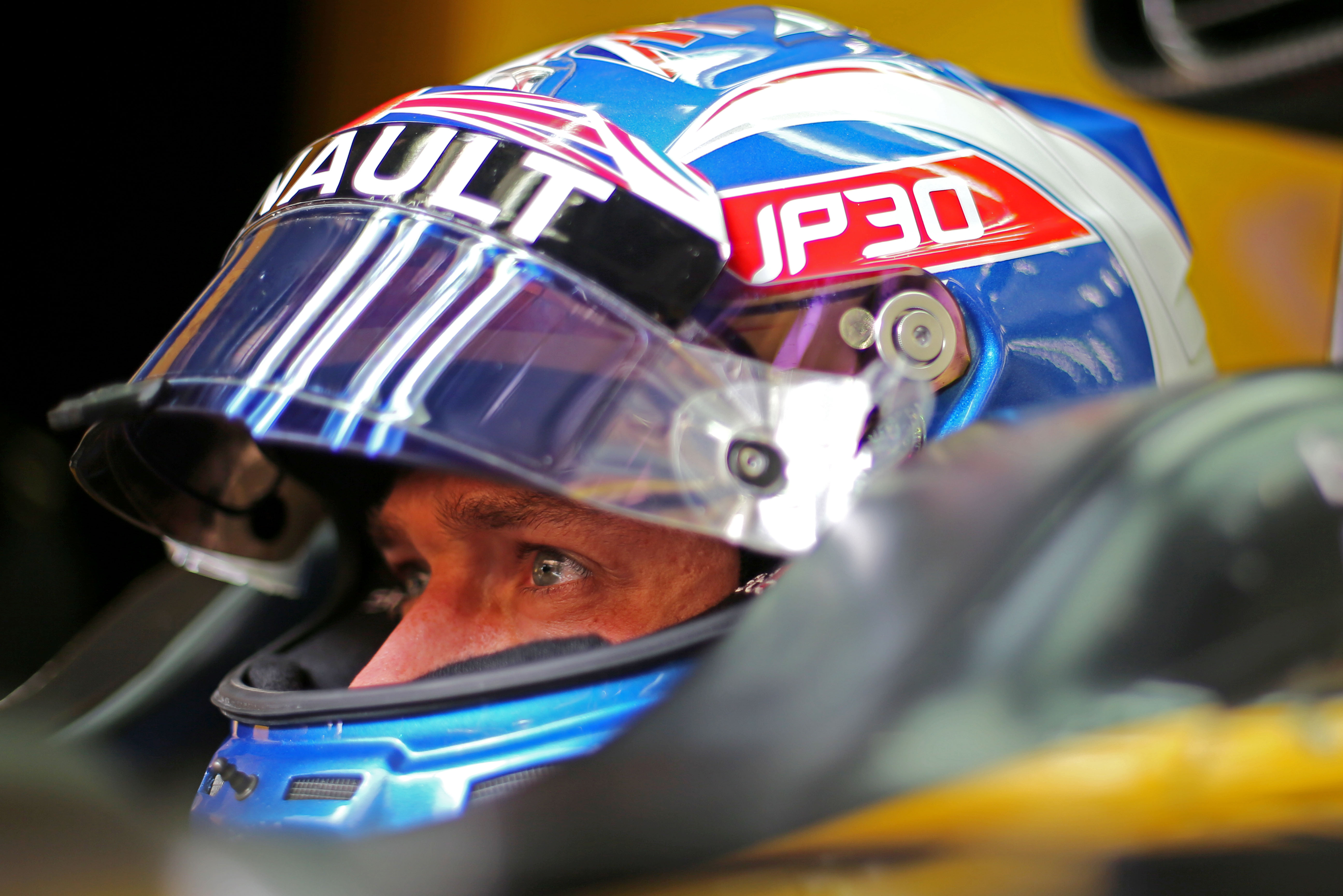 Alternatively, Renault might just find the best of both worlds by looking across the grid to Toro Rosso—and specifically, to Carlos Sainz.
With three years of midfield F1 experience and almost a hundred career championship points under his belt, Sainz would represent a much safer bet for Renault than their academy drivers, and alongside Hülkenberg would form a lineup more than capable of challenging the likes of Williams and Force India in the top half of the championship.
But more importantly, Sainz would also be much less wary of a one-year deal than Pérez: provided he moves on a loaned basis from Red Bull (which would be cheaper for Renault than hiring him outright), Sainz would still have the security at the end of 2018 of a return to Toro Rosso at least, or at most a shot at replacing Daniel Ricciardo at Red Bull when the Australian's contract conveniently expires.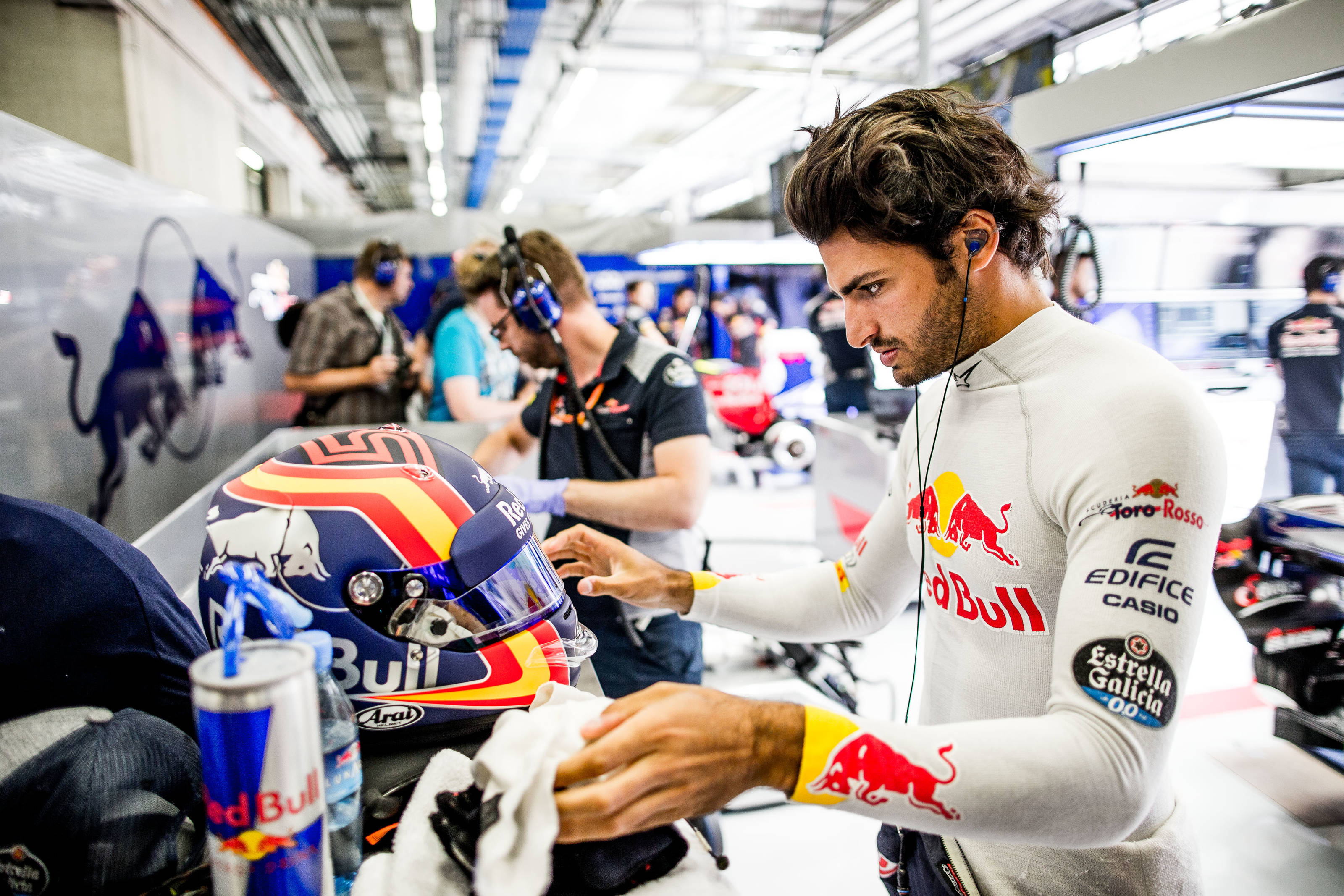 What's more, Red Bull will likely find the idea of loaning out Sainz quite appealing, given events this year. The striking of cheaper engine deals aside, allowing Sainz to spend a term at Renault would go a long way to bringing back on side a driver who's been highly critical of the Red Bull brand this season, as well as alleviating the tension that has built up at Toro Rosso between Sainz and Daniil Kvyat.
Furthermore, it would give Red Bull the opportunity to evaluate Sainz' composure in a full factory outfit to ensure he is ready for a senior Red Bull drive in the future, and by extension would allow Toro Rosso to give Pierre Gasly his long-awaited F1 debut in Sainz' place.
And even if Renault cannot convince Red Bull to part with Sainz even for a single season, they might still benefit from taking on Gasly himself in the same capacity.
The Frenchman has had a long connection with Renault, with the French marque reportedly introducing him to the Red Bull fold during his Formula Renault days, and earlier this year Gasly helped Renault's Formula E team to a third teams' title by deputising for Sébastien Buemi at the New York ePrix. With Gasly alongside Hülkenberg, Renault would have not only a second driver it knows is capable of scoring points finishes, but also one it can keep for as long as Kubica needs to get up to full F1 fitness—whether that's partway through next year or in 2019.