The Renault Sport F1 team has been buoyed by the progress made so far this season and is aiming to make further gains this weekend in Spa, according to lead driver Nico Hülkenberg.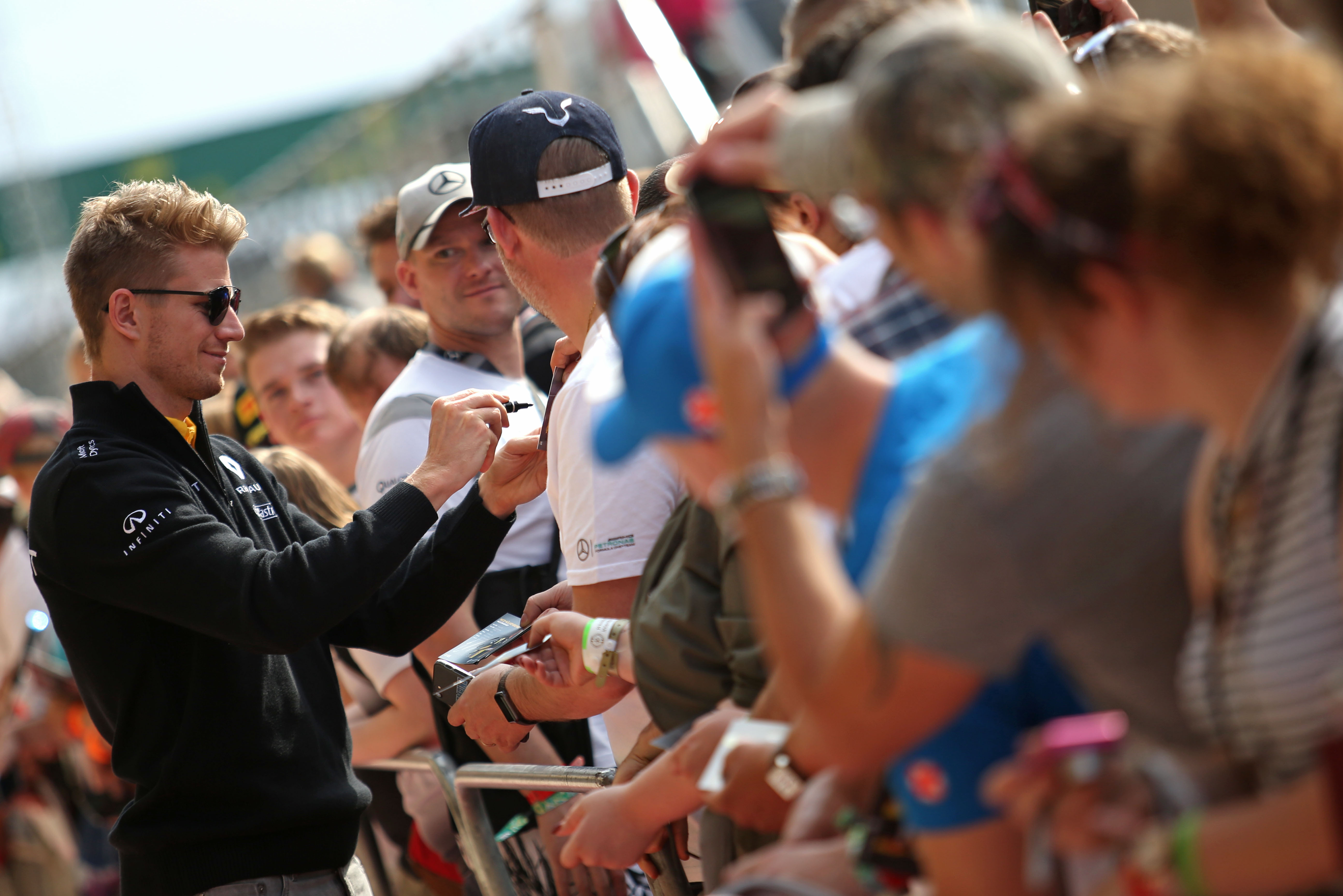 "[2017 has] been very encouraging, especially in the last few races," the German driver said ahead of the Belgian Grand Prix. "We've found a good balance with qualifying performance and race pace—Silverstone highlighted that—it's at a better level now.
"We are heading in the right direction and are looking competitive, but we want to keep pushing ourselves."
Hülkenberg also said that Renault's momentum this season has mirrored his own: "I'm pleased with how the car is feeling and the progress we are making. This year's cars and fun and faster, allowing me to push harder which suits my driving style a lot more than in recent years.
"It was a shame to finish how we did in Hungary (retiring on lap 67 with a brake issue), but in general there are positive feelings."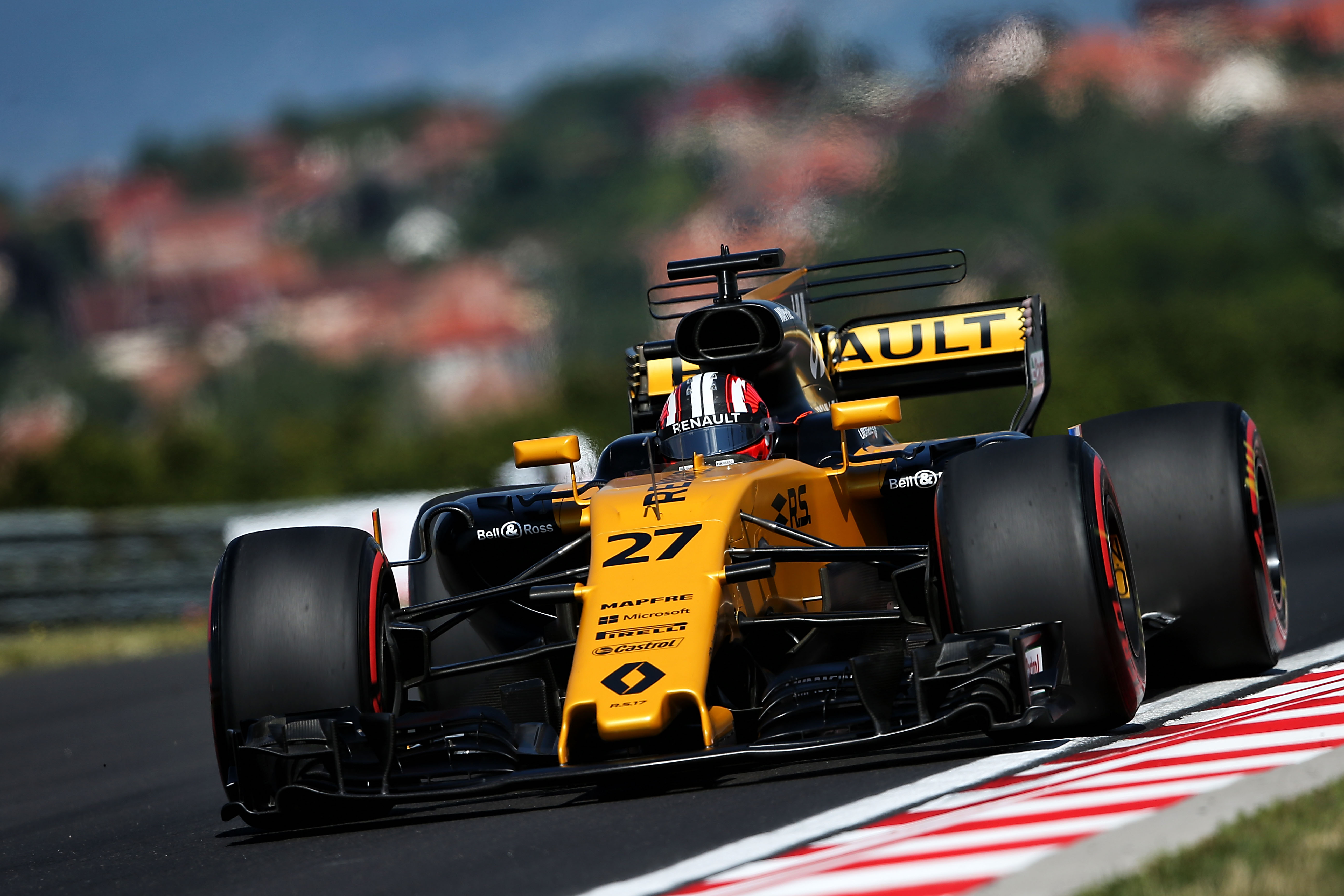 Part of Renault's push this weekend will come in the form of software and hardware power unit upgrades scheduled for Belgium and the following race at Monza.
Although the updates are not part of a major development package, Renault engine chief Remi Taffin said the team is focusing on improving its reliability issues at two of the most power-hungry tracks on the calendar:
"Qualifying pace has looked good with Great Britain and Hungary exemplifying our ability to be the fourth-best team. It's just a case of building on that and bettering the race pace.
"That comes from levelling up everything, we need to show off reliability and mileage and that is something we are giving close attention."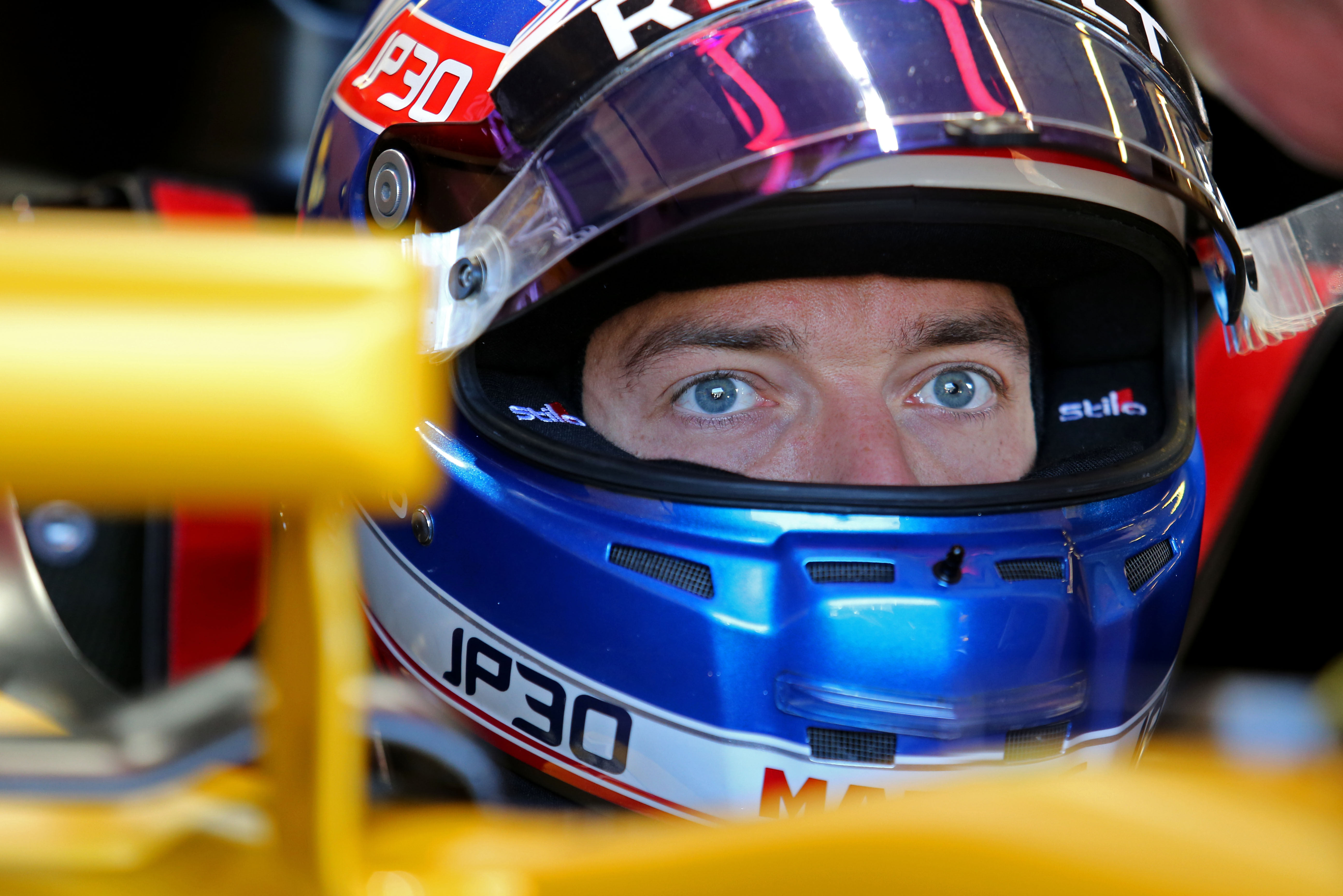 Any improvements to Renault's engine reliability will come as a sure boost to Jolyon Palmer, who has so far taken the brunt of the French marque's misfortune this season.
However, Palmer has conceded that reliability issues have not been his only obstacle in the first eleven races of 2017, with the Briton struggling to get to grips with the RS17 in the same way as his teammate.
"It's been challenging," he said, referring to the first half of his season. "The 2017 regulations mean a car that's very different from before, so you have to relearn how to extract the maximum performance from it. Getting the right set-up is difficult and this is only compounded when you miss out on track time."
But Palmer has also said that a refreshing summer break—in which he climbed Mount Kilimanjaro—and the prospect of returning to the "awesome" Spa circuit has given him fresh inspiration for the first of the remaining nine races:
"To drive it is simply immense. Nothing prepares you for heading flat out down the hill and then coming up the other side and down that straight. Pouhon will be an exciting corner this year, it brings a real challenge as it's a very quick double apex left.
"I've had some good memories [at Spa] but I'm driven to make some more."