Mercedes is one of the most successful teams in Formula 1, during the recent years, they have won the constructor's championship for three consecutive years and Lewis Hamilton celebrated his last two titles with the silver arrows, whilst Nico Rosberg won his one and only world title with Mercedes in 2016 (check out our article about Nico Rosberg).
The Silver Arrows made their appearance in 1930, where they won all the European championships after 1932. Their first official entry in Formula 1 was in 1954 which they were known as Mercedes-Benz. Juan Manuel Fangio signed a contract with Mercedes and moved from Maserati to the silver arrows in order to drive in Mercedes' debus at the French Grand Prix in 1954. That season Fangio won three races and finished first on the drivers' championship. The following season, Manuel Fangio repeated his success and with four victories and won his second consecutive championship with Mercedes-Benz. A terrible accident which took place at the 24 Hours of LeMans in 1955 led to the cancelation of the Grand Prixs and Mercedes retired from Formula One.
The miracle and the firework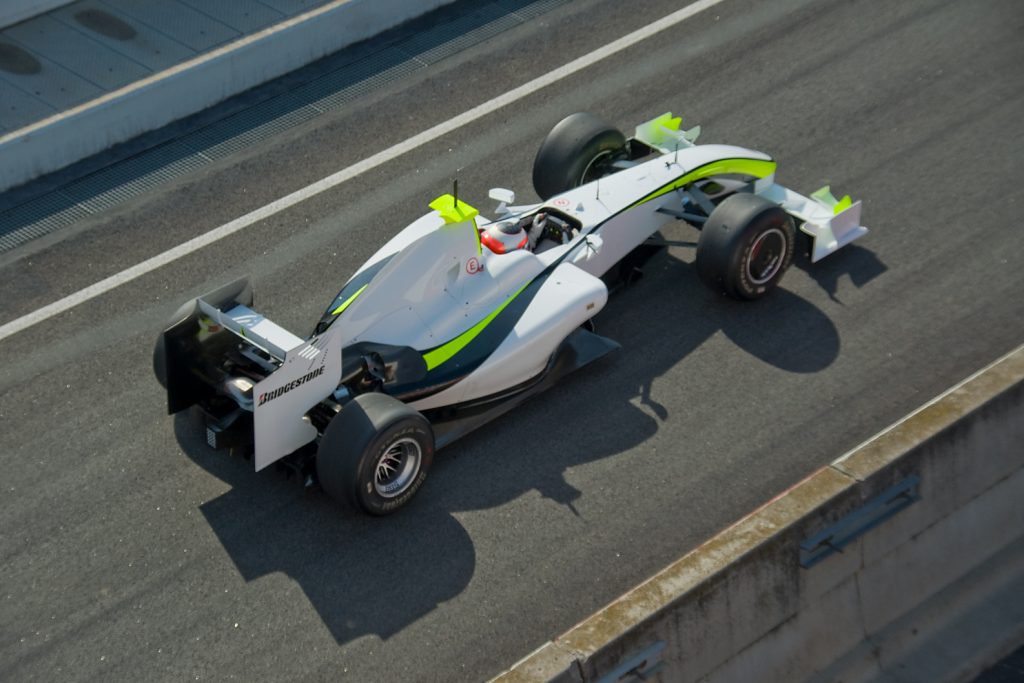 There is one specific year which I believe that most of the young and non-young fans will never forget, the year where a team dominated with almost zero financial support, with only the basic crew and with two very experienced drivers which both had a great "coach". Of course you will know where I am referring to, the name of the team was Brawn GP and the two drivers where Jenson Button and the Brazilian Rubens Barrichello. The master behind the success was Ross Brawn, who believed in his team and led them to the top.