Hunter McElrea was the driver to rise above the rest at the Road to Indy Scholarship Shootout, taking the victory and with it a $200,000 prize to see him onto the 2019 USF2000 grid. It was a very closely fought competition between first the nineteen assembled drivers and then the six finalists, but McElrea just about edged out all the other drivers.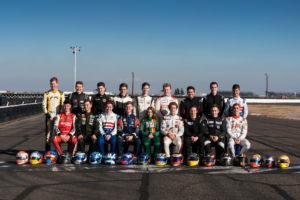 After Saturday's two sessions, each of the nineteen drivers was given feedback from the judges on their runs before they had one more session to impress on Sunday morning. With the first round done, the eighteen remaining drivers (one had travel issues and one dropped out after Saturday) were called to the pit straight to learn their fate in the shootout. The judges praised all of them for their ability to adapt to the unfamiliar Formula Mazda car and said that the decision to pick out six had been a very tough one.
The six finalists who progressed were:
Braden Eves (USA)
Jake Craig (USA)
Ross Martin (GBR)
Hunter McElrea (AUS)
Michael Eastwell (GBR)
Flinn Lazier (USA)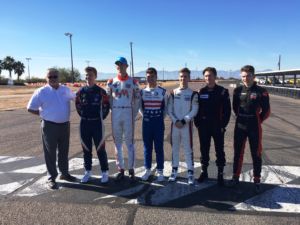 These six then had to do two qualifying sessions before a mock race and then a nervous wait to find out who the judges had selected with the winner announced at 4 pm local time – over an hour after the race had finished. It was another tough decision for the judges who had to consider both on-track and off-track performances from the finalists, but ultimately it was McElrea who won it.
US-born but Australian raised, McElrea will return to racing in the US after spending all his single-seater career to date in Australia. His ticket to the shootout was gained by winning the Australian Formula Ford Series, a championship which he won by a margin of fifteen points over his closest rival. He took thirteen wins in the season as well as sixteen podiums and three pole positions, making him a more than worthy champion and now the winner of the shootout.
There are still plenty of opportunities for the rest of the shootout drivers to make it onto the Road to Indy, one of which is next year's shootout. The full entry lists for USF2000, Pro Mazda and Indy Lights are due to be published in the coming weeks with all the series kicking off at St Petersburg in March 2019.
Featured Image: Photos @ Indianapolis Motor Speedway, LLC Photography