As one of only two women in the Mazda Road to Indy programme, Bruna Tomaselli may be in the minority, but she doesn't let that faze her. Bruna's been in and around the top 10 all season in USF2000, the lowest category on the ladder, and has high hopes beyond that with her sights set on IndyCar in the years to come.
Emily Inganni – How is this season of USF2000 going for you so far? Is it what you expected or not?
Bruna Tomaselli – The season is very competitive, since the first race there have always been little differences between the first and last, I have been constant during the season, we had good results, we added good points, and now there are 2 stages to the end and I hope to continue fighting between the top 10.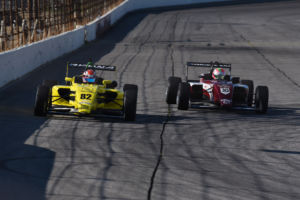 EI – What are your hopes for the remainder of the season?
BT – I hope to keep constant and competitive and I will fight for podium.
EI – What do you think of the Mazda Road to Indy programme? Is it a good platform for young drivers to progress?
BT – Yes, the Mazda Road to Indy is very good, I believe it to be one of the most competitive and well organized there is. Here the drivers have a chance to win cash prizes and a good amount also to make the next category, which is very important.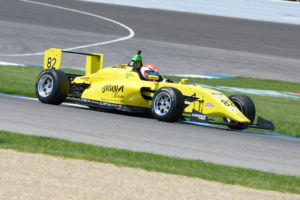 EI – What is your aim for your career? Do you want to get to IndyCar, go over the Europe or something else?
BT – My dream since childhood has always been to reach Formula 1, as we are now trying in the United States, I hope to get IndyCar one day, and be racing and compete because that's what I like to do.
EI – Do you feel like you are treated differently as a woman in motorsport? Does it provide any different opportunities or challenges?
BT – In go-karting it is more visible, because the cars move closer, but in the open wheels I don't waste so much, of course the boys don't like to lose to a girl, the same way I don't like to lose to anyone, but inside the track we are all drivers, and everyone wants to win and I'm there to win too.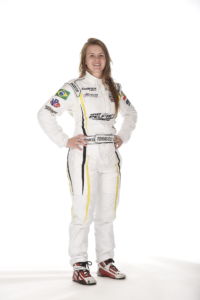 EI – Thinking back to when you started racing, who were your idols and where did you dream of racing? Has any of that changed over time?
BT – My idol has always been Ayrton Senna, because he is Brazilian and because he is a legend, but as I could not watch his races, I always cheered for Felipe Massa and Bia Figueiredo who was an IndyCar driver.
I always liked cars and races, since I was kid, I used to play with little cars, and asked my father to drive his car. He noticed that I liked it and one day he took me to see a go-kart race. A few days later he said he was going to give me a kart as a gift, in the beginning it was more for fun, small races, in the region of my city, Caibi, Santa Catarina, Brazil, later I started to compete in bigger races and with 15 years started competing in open wheels. Now I'm 20 and this year is my second year in USF2000 and in every race I feel the adrenaline and how much I love to compete.
EI – Finally, what advice would you have for anyone starting racing or looking at racing in the Mazda Road to Indy programme?
BT – What I can say is that it is a very competitive programme, the races are all full of adrenaline and that is a good programme for anyone who wants to get to IndyCar one day, because you run in the same Indy weekend, know the track, the activities.
A massive thank you to Bruna for answering my questions! Another interview is coming up tomorrow so keep an eye out for that!
(Featured image courtesy of Bruna Tomaselli)