Equality in motorsport is something that every racing series is striving towards, especially on a day like International Women's Day. From grassroots programmes like Dare to Be Different by Suzie Wolff to an entire Formula 1 support series for women, introducing women to a male-dominated sport is something that is making the headlines left, right and centre. 
Extreme E is a sport that is promoting equality from the outset by having one male and one female driver in each team. The entire aim of the series is to have the best combination of people working on the car and behind the wheel and not having their gender dictate their opportunities.
Each driver will be behind the wheel of a Spark ODYSSEY 21 which is an electric SUV with a power output of 400kW, about 1.5 times more powerful than a World Rally car. 
Claudia Huertgen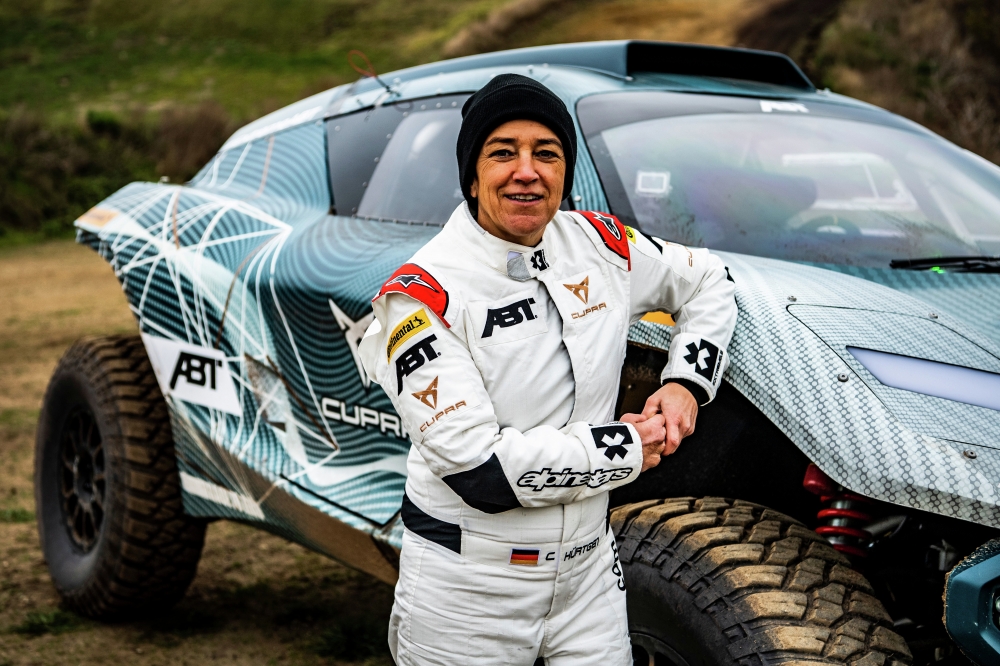 Claudia Huertgen is most well known for being successful in touring cars and winning the ADAC Total 24 Hours of Nurburgring in the SP10 class, driving a BMW M4 GT4. She has also taken part in the ADAC GT Masters trophy. At 41, she is one of the older drivers in the field but her expertise will help her as she battles through the field for the Abt Cupra XE team.
Laia Sanz
Competing for the Spanish Acconia Sainz XE Team, Laia Sanz is a thirteen-time women's time trial world champion in outdoor motorcycle trials but has recently taken part in the Dakar Rally finishing at a high of fifteenth place in 2016. She has also taken part in the 24H of Barcelona, winning her class in 2011. Her off-road experience only brings more knowledge to the team as she will race alongside the team owner and rally legend Carlos Sainz.
Catie Munnings
Catie Munnings is a British rally driver and former TV presenter. She has taken part in the European Rally Championship and contested both the Under 27 and Ladies categories. Previously, she presented a children's television show showcasing fast and large vehicles and explaining their use in life. As a Red Bull sponsored athlete, she has been able to use this backing to encourage women to take part in rallying and she also plays a role, alongside Suzie Wolff, in the Dare To Be Different campaign.
Sara Price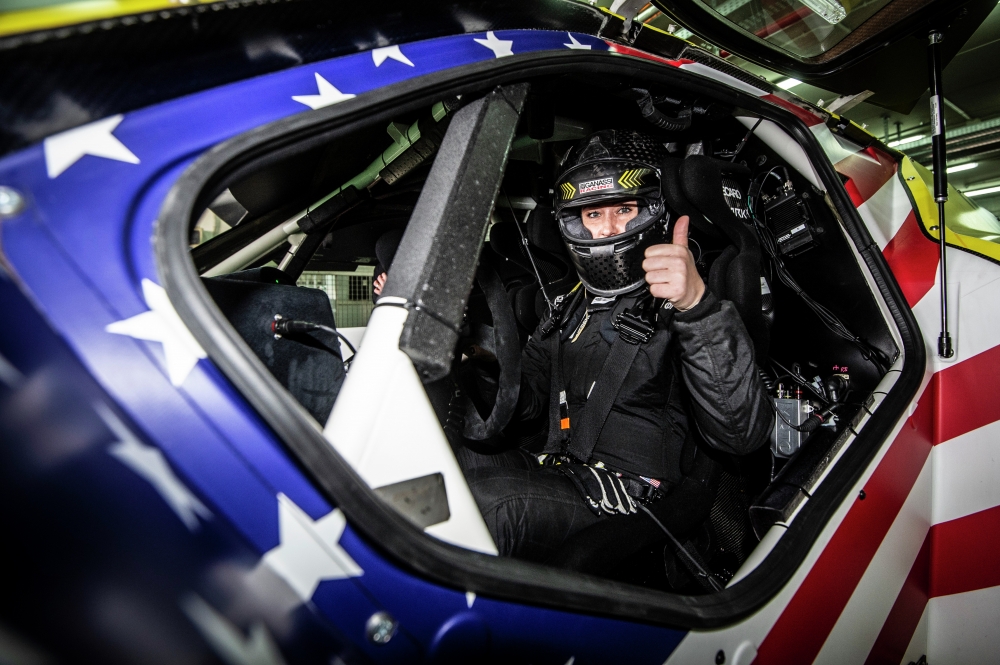 Hailing from Riverside, California, Sara Price began racing at age eight and now has medalled at the X Games multiple times in the motocross categories. Previously, she has completed in the Stadium Super Trucks series which races in America and Australia, with a highest finish if fourth. She is the first female driver racing for Chip Ganassi Racing in their history and we hope that she isn't the last.
"When I put a helmet on you know I often get this question, 'how is it being a female in a male dominated sport?', and I say, 'I'm not a female I'm not a male, I'm just a racer.' "What Extreme E is doing right now is pretty incredible. It is going to be able to provide girls who have incredible talent that's never been seen before, a chance to showcase it – that itself is huge for women as well as for motorsport."
Christine Giampaoli Zona
Christine Giampaoli Zonca was a member of the first all-female rally team to take part in a WRC event and does more than just drive a car. She has a Bachelor's degree in motorsport engineering technology from the University of Birmingham and regularly prepares her own car for events in which she takes part in. Her future plans include racing in the 2022 Dakar Rally along with Hispano-Suzia Xite Energy Team in Extreme E.
Molly Taylor
Molly Taylor is an Australian Rally driver who won the Australian Rally Championship in 2016, both the youngest and only female to do so, and finished as runner up in the following year. Along with this, she was the first female accepted into the Australian Motor Sports Foundation and is the only non-Brit to win the British Ladies Rally Championship, doing so in both 2009 and 2010. She is no stranger to competing in off-road situations and her knowledge bodes well for Rosberg Xtreme Racing.
"One of the great things about motorsport is that when you put the helmet on it doesn't matter what gender you are and that's always been my philosophy. But what I have noticed through competing, is the number of young girls that when they see a female competing, they then want to be involved – so I think having that exposure at the highest level is really important to help improve the diversity and equality for the next generations coming up. If [Extreme E] can help change the amount of girls that are involved in racing at grassroots level and therefore what the future of our sport looks like, I think it's really important for that reason."
Jamie Chadwick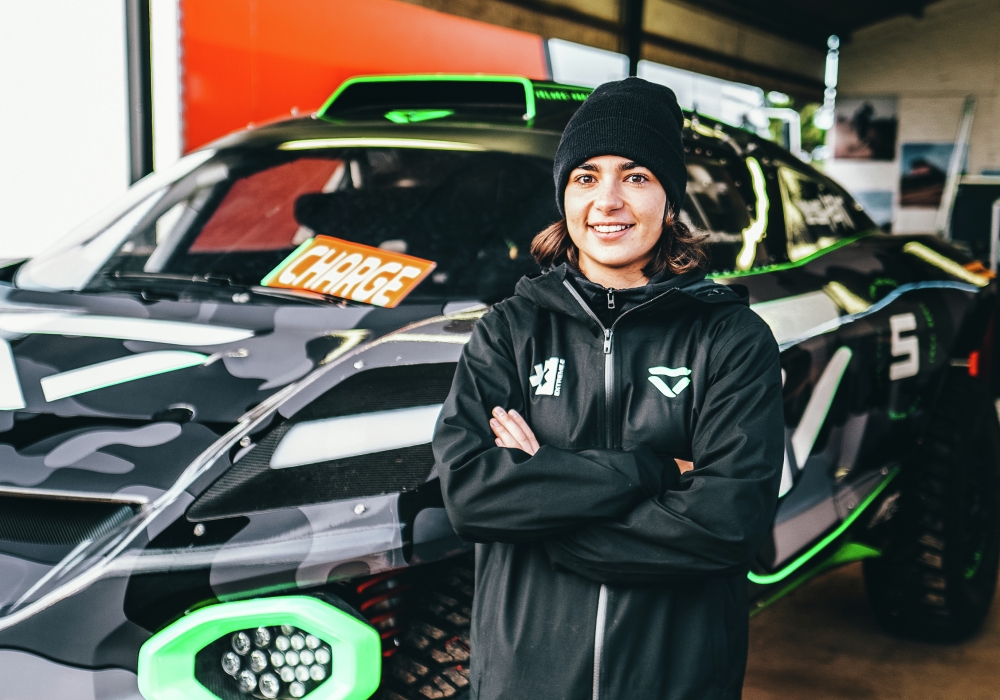 Jamie Chadwick is arguably the most well-known female driver taking part in Extreme E so far, having won the inaugural W Series championship, being a member of the Williams Driver Academy and racing with Prema Powerteam in the 2020 Formula Regional European Championship, to name a few things. Coming from an original background in GT racing, she understands the skill needed to drive a powerful car and working with the Veloce team and is an exciting addition to the series.
"Extreme E is definitely a leap into the unknown for me, having only previously driven single-seaters and sportscars, but I've never shied away from a challenge. The first time I tested the car, I knew I wanted to race it – an electric SUV is a large vehicle, yet the stunning power it produces when you put your foot down makes it exhilarating to drive. The fact that Extreme E is also committed to gender equality is just the icing on the cake. Winning the W Series was fantastic – and huge for my career – but I want to prove that I can beat everybody at this kind of level, which means men and women alike. The prospect of going up against the likes of Jenson Button and Sébastien Loeb – I mean, these guys were heroes to me when I was growing up – is incredible. If you want to succeed in sport, as in life, you must be prepared to really push yourself. That is exactly what I am doing in Extreme E and I cannot wait to get started!"
Cristina Gutierrez
Cristina Gutierrez was the first-ever Spanish woman to finish the Dakar Rally in a car and in 2021 became the second woman to win a Dakar stage. Her expertise stems from competing in the Dakar rally and the Spanish Women's Off-Road Champion since 2012. Racing for Team X44 is a great addition to her career thus far.
The first X Prix takes place in Saudi Arabia on the third and fourth of April and all of these women will be able to show their skill set on a level playing field with the men in the series.