Mercedes' Lewis Hamilton, dominated the wet-dry conditions Hungarian Grand Prix.  The British champion, claimed the pole on Saturday's qualifying session and had an easy Sunday afternoon.
The drama in Hungary started early, more specifically while the drivers were driving to the grid, Max Verstappen crashed into the barriers at turn 12, the track was wet and the drivers were on intermediate tyres. Red Bull's mechanics urgently repaired Max's car and that allowed him to start the race from the seventh position.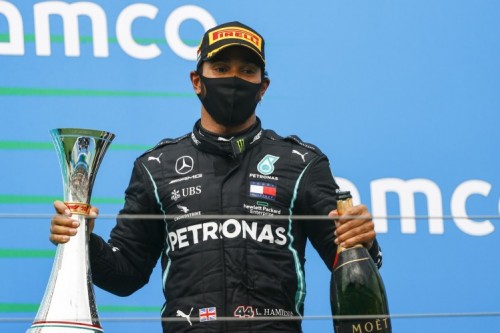 At the start, Valtteri Bottas moved before lights out and that was the reason why he stopped immediately, for a few seconds, which cost him position and allowed Stroll to jump ahead, behind  Lewis Hamilton.
Verstappen and Vettel had a good start, Max placed third and Vettel fourth.
The track was drying off, on the third lap Bottas and Leclerc pitted for slicks, the Finn rejoined on mediums whilst Charles swapped to softs. A risky move by Ferrari, which didn't pay off, Leclerc was struggling a lot with the soft tyres, he was complaining to his team on the team-radio. On the following lap, Hamilton, Stroll and Vettel pitted for mediums.
Haas, started both Magnussen and Grosjean on slicks. Their strategy was smart and after the chaotic period with the pit stops, Kevin was third and Romain fourth.  The happiness in Haas' garage didn't last long, Stroll passed both Haas' drivers and moved up to the third place.
Leclerc, couldn't follow the pace of the rest of the drivers, Albon was right behind Charle's car on lap 14 and was trying to pass Ferrari and move up to the seventh position. Alex requested extra power from Red Bull and overtook Charles on lap 18.
It was obvious that Ferrari had to protect Leclerc. They called him into the pits for the hard tyres on lap 21 and returned on the track on the 15th position.
More rain was expected during the race, teams started calling their drivers into the pits for fresher tyres, some drops appeared on the track but that was not enough to affect the strategy of the teams.
Mercedes went for the undercut to give the opportunity to Bottas to overtake Stroll for the third place. Lance Stroll pitted a couple of laps later and rejoined behind the Mercedes.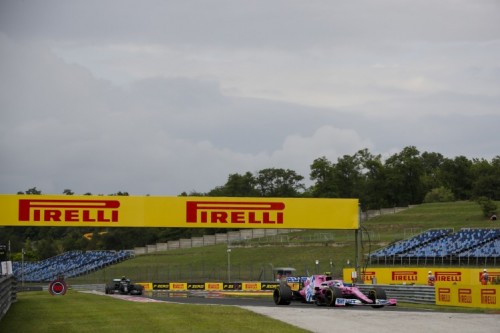 Bottas was closing to Verstappen for the second place, on lap 50 the Finn pitted again for the hard tyres. He rejoined behind Verstappen but he had fresher tyres. Bottas was pushing until the end of the race, he managed to reduce the gap but he didn't get the chance to make a move on Max for the second place.
Lewis Hamilton pitted for softs in order to secure the fastest lap of the race and score the extra point. Lewis was not challenged at all during the race and secured an easy victory, the second one this season and 86th in total.