It's time for this year's final round! The teams head for Coffs Harbour and the unique roads around the Gold Coast, with stages held on dusty tracks, the rainforest and through bushy territory giving this event an authentic down-under feel!
Last year, Andreas Mikkelsen took the victory in the final event entered by Volkswagen Motorsport. He returns this year, driving for Hyundai Motorsport.
The championships may have been decided, but there is lots to be excited about ahead of this classic event. We have our first winner from these shores for the first time since Richard Burns and Robert Reid won in 2000 for Subaru. If Elfyn wins down-under, he could finish ahead of Jari-Matti in the championship. We shall see….
There are 21 stages and a total of 318.33km's of competitive action over the three days.
RALLY AUSTRALIA SCHEDULE (GMT+11)
THURSDAY 16 NOVEMBER
8.00am: Shakedown (5.02km)
FRIDAY 17 NOVEMBER
7.30am: Start (Coffs Harbour)
8.13am: SS1 – Pilbara I (9.71km)
8.36am: SS2 – Eastbank I (19.05km)
9.39am: SS3 – Sherwood I (26.68km)
11.24am: Service A (Coffs Harbour – 30 mins)
12.37pm: SS4 – Pilbara II (9.71km)
1.00pm: SS5 – Eastbank II (19.05km)
2.03pm: SS6 – Sherwood II (26.68km)
4.54pm: SS7 – Destination NSW SSS I (1.27km)
5.02pm: SS8 – Destination NSW SSS II (1.27km)
5.22pm: Flexi Service B (Coffs Harbour – 45 mins)
SATURDAY 18 NOVEMBER
6.00am: Service C (Coffs Harbour – 15 mins)
7.18am: SS9 – Nambucca17 (48.89km)
8.56am: SS10 – Newry17 I (20.87km)
9.44am: SS11 – Raceway SSS (1.37km)
10.49am: Service D (Coffs Harbour – 30 mins)
12.22pm: SS12 – Welshs Creek (33.49km)
1.08pm: SS13 – Argents Hill (12.24km)
2.16pm: SS14 – Newry17 II (20.87km)
4.54pm: SS15 – Destination NSW SSS III (1.27km)
5.02pm: SS16 – Destination NSW SSS IIII (1.27km)
7.32pm: Flexi Service E (Coffs Harbour – 45 mins)
SUNDAY 19 NOVEMBER
6.40am: Service F (Coffs Harbour – 15 mins)
7.38am: SS17 – Pilbara Reverse I (9.93km)
7.56am: SS18 – Bucca16 (31.90km)
9.08am: SS19 – Wedding Bells16 (6.44km)
10.33am: Service G (Coffs Harbour – 30 mins)
11.46am: SS20 – Pilbara Reverse II (9.93km)
1.13pm: SS21 – Wedding Bells16 II Power Stage (6.44km)
2.16pm: Service H (Coffs Harbour – 10 mins)
3.30pm: Podium (city centre)
Let's hear from the drivers then.
Sébastien Ogier said:
"Heading to the final round of the season with a fifth championship already secured is fantastic, and exactly what we were aiming for in Wales. It lifts some of the pressure and means that we can go to Rally Australia fully focused on enjoying the great stages that they have there.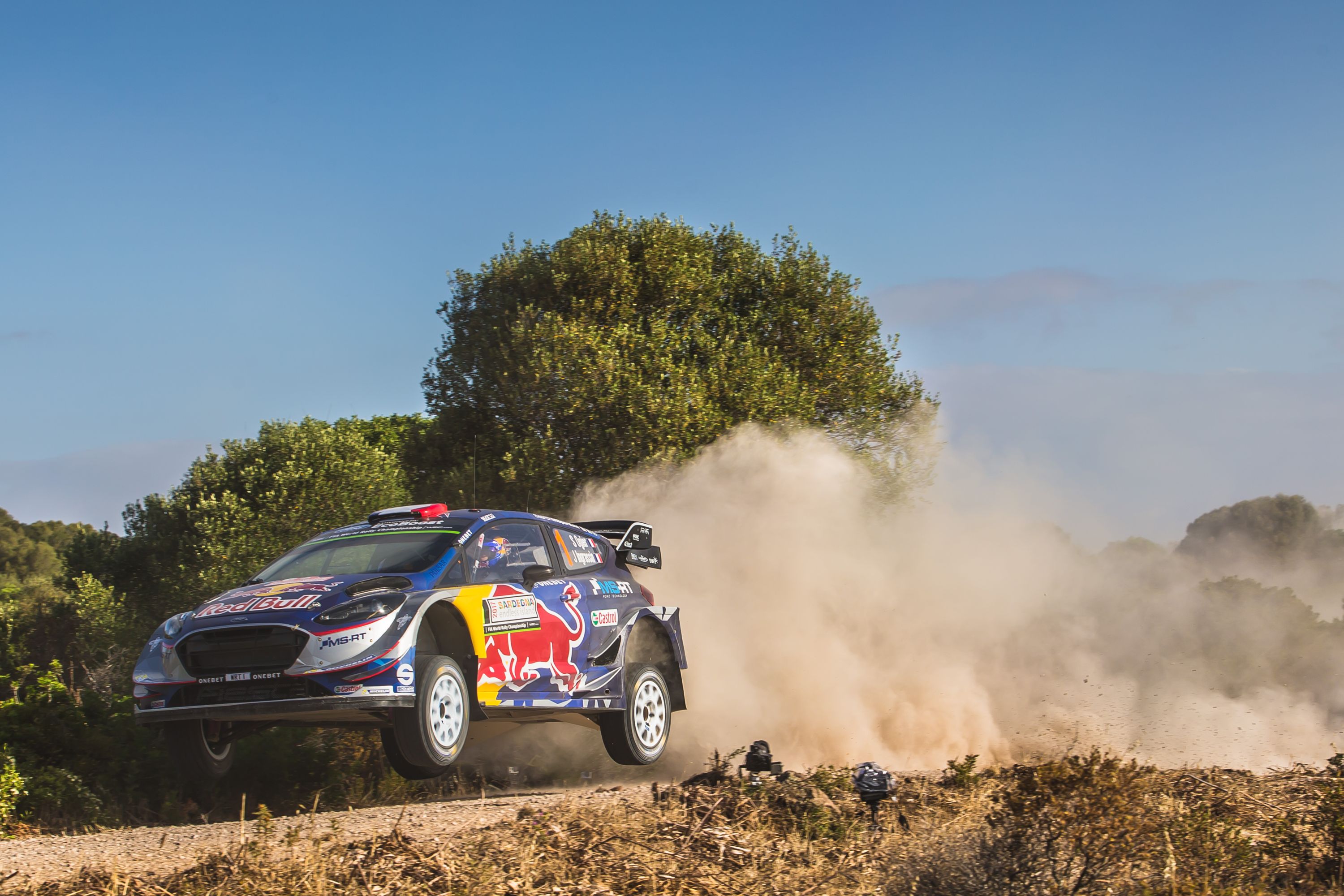 "I say some of the pressure as we still want to secure a good result. So far, the team has had a podium on every event and we want to see that continue next week. If it's dry, our road position won't make it easy, but we will try our best as always.
"It's quite an intimate event, but the locals really get behind the rally and we always receive a very warm welcome. If we could end the season with another strong result, it really would be the perfect ending to an incredible year."
Ott Tänak said:
"It's a nice feeling heading to Rally Australia as part of a championship winning team, but the hard work isn't over yet. We've still got a chance of finishing second in the championship and we'll be giving our all to end our time with the team on a high.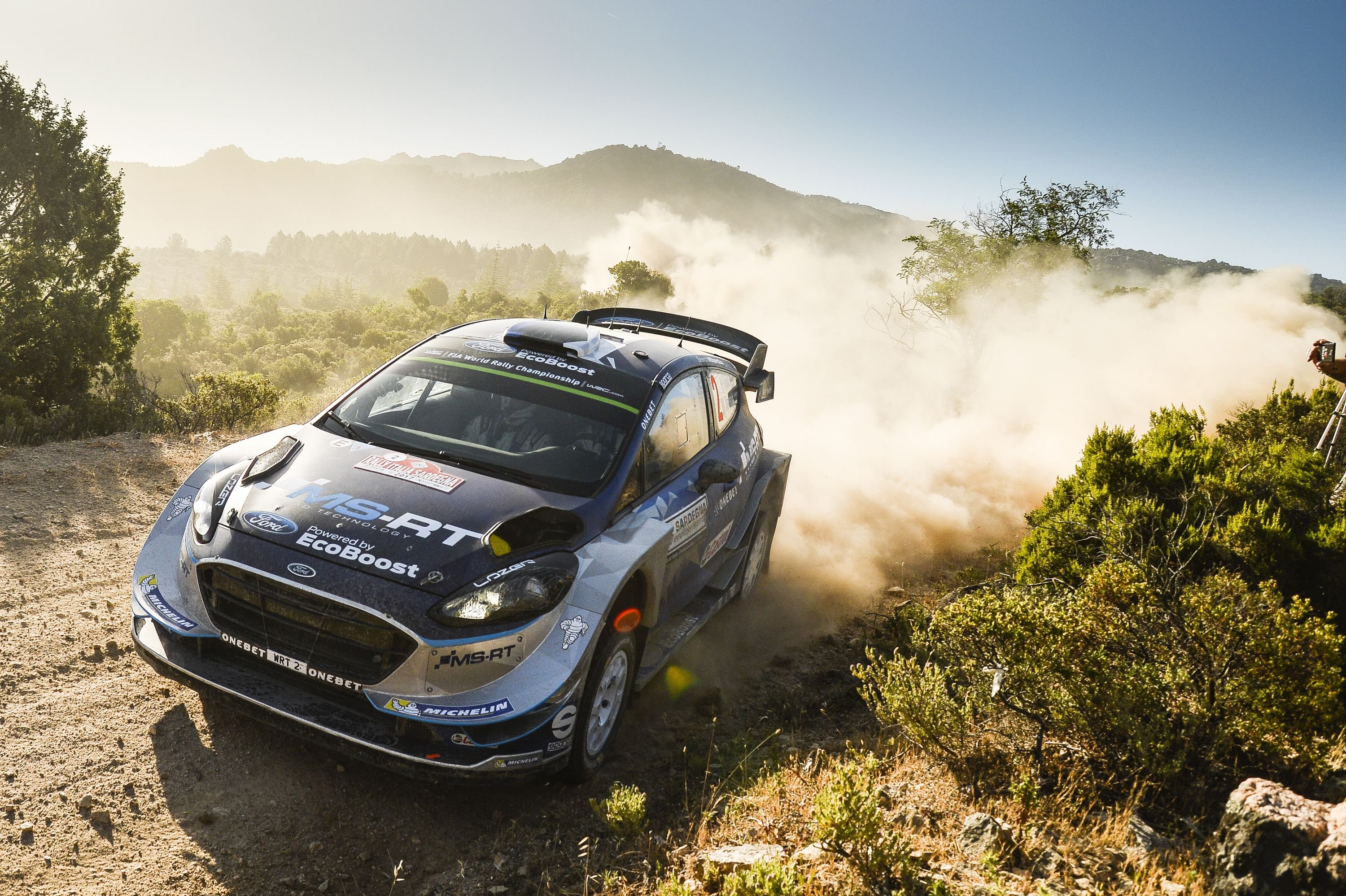 "It won't be easy – Rally Australia never is – and it's completely different to anything else we experience. Everything is different – even the shadows in the forest – and we'll have to be at the very top of our game if we want to deliver a strong result.
"It all starts with the recce and we'll have to be fully focused from the word go – driving with complete trust in the notes and keeping the foot to the floor to combat what would be some fairly heavy road sweeping if it stays dry."
Elfyn Evans said:
"Securing the win on home soil gave us an amazing feeling, but there wasn't too much time to celebrate with the next event just around the corner. After a little party, it was straight into our preparations for Australia.
"I've always enjoyed this event, but it's not been particularly kind to us in the past. It's not the easiest of events and visibility can often be a big challenge. We can get some hanging dust and when the sun is low it can create a strobe effect through the trees which makes it difficult to read the road. It's certainly an event where you need complete confidence in your notes.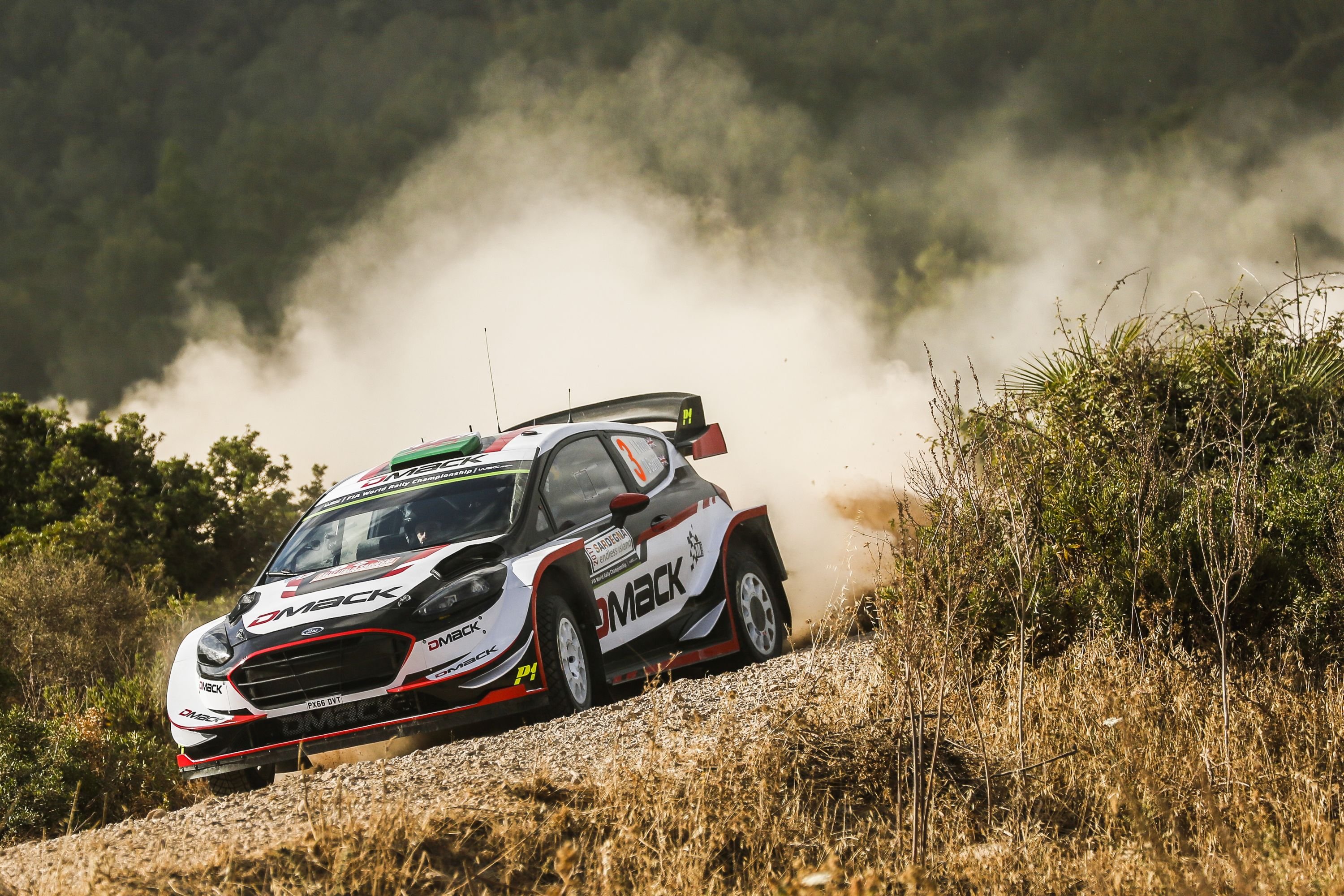 "We missed this rally last year and there are quite a lot of new stages to get to grips with. We'll also have to wait and see how the conditions suit our package. At the moment the forecasts look a bit uncertain, so that could be interesting. But whatever happens, I always enjoy coming to Australia and we'll be giving it our all as always."
Hyundai Motorsport
Thierry Neuville said:
"Australia is an enjoyable rally, an event where I have finished on the podium a couple of times in the past. It will certainly be nice to finish the season with a great atmosphere and some Australian summer sunshine, my aim for this final rally is clear: to secure our second place in the Championship. We know we have the technical package to compete at the front, so with the addition of a bit of luck I am hopeful we can do what we need to do."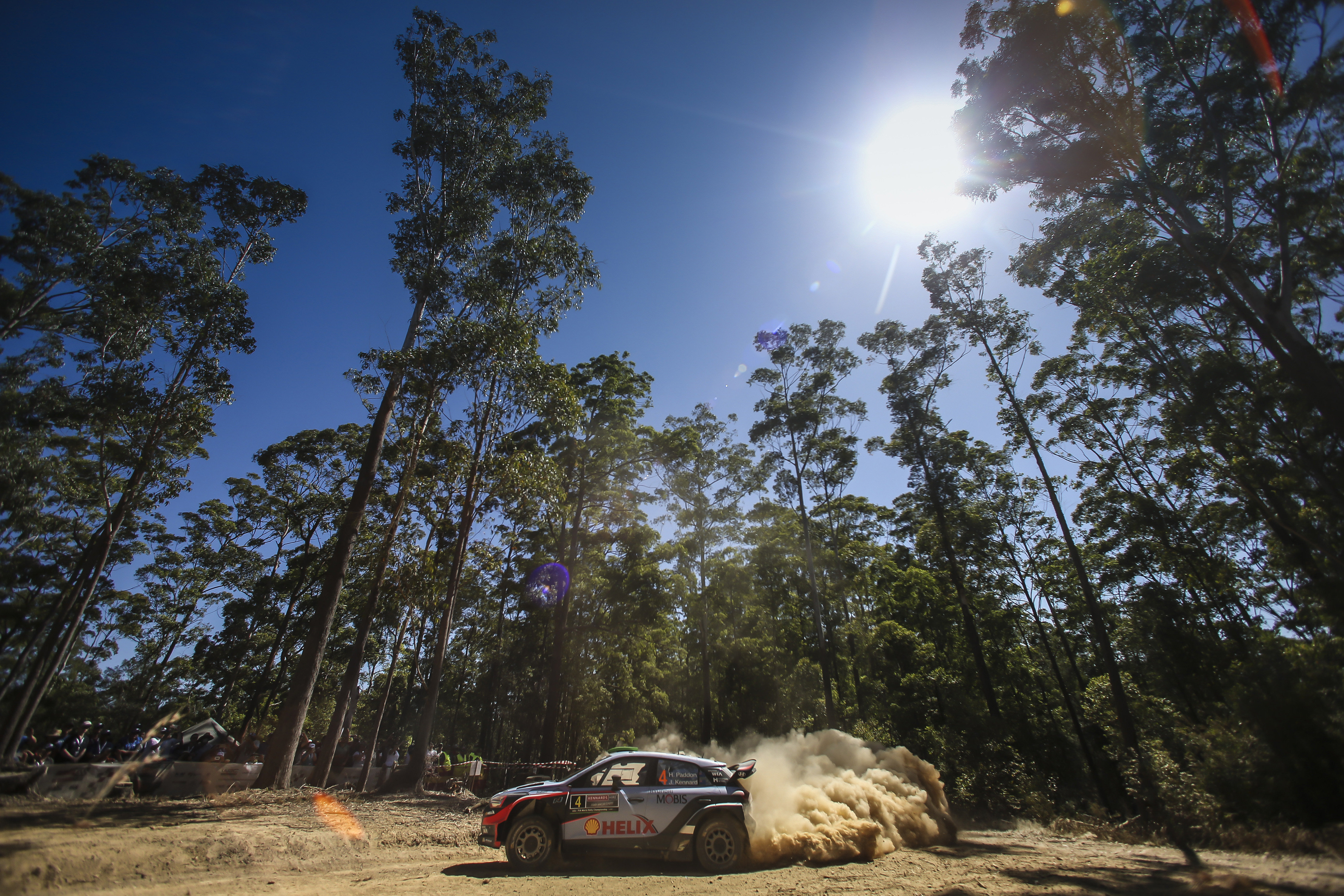 Hayden Paddon said:
"It is always nice to be heading back to our side of the world. It isn't quite a home event but it is as close as we can get. The support we receive from the fans is unreal and we want to give them a good show – and something to shout about. We are not competing on the public roads as much as previous seasons, with a lot more stages in the forest. That will make the event slightly different but we are confident in our abilities. Finishing the rally in Wales in the top-eight wasn't necessarily the result we wanted, but it gave us good mileage in the car, which we hope will translate positively to Australia."
Andreas Mikkelsen said:
"Australia is probably my favourite rally of the season, and I have great experiences from the event previously. Winning in 2016 was a great memory and I hope we can be in the mix again with Hyundai Motorsport. It would be an amazing way to end the season, and to prepare for a full-season campaign in 2018. It is always a challenging event, so nothing can be taken for granted. We do have an advantageous starting position, though, which we hope to make the most of. I am looking forward to it!"
Citroen Abu Dhabi WRT
Kris Meeke said:
"I have some very good memories of my three appearances in Australia. In 2015, I had led the rally for two days before losing out to the VWs, but third place was nonetheless a very good result. This year, a few of the stages that appeared last year will be new to me, but that shouldn't be a big problem because I feel comfortable on these roads. There are some characteristics that you just don't get anywhere else. For example, the trees are so tall in the jungle that the light flashes through the branches, creating a 'strobe' effect. The changes in light can make it very difficult to read the road. I'm looking forward to contesting the Nambucca speed test again – it's one of the finest stages of the season in my opinion. Considering our performance level at the last two gravel rallies, I think we'll be there or thereabouts."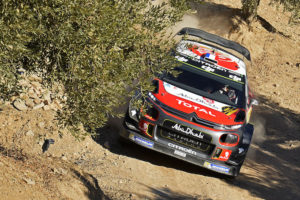 Craig Breen said:
"I often say Australia is my second home! My sister lives in Perth and there is a big Irish community in the country, so I have a lot of friends and supporters here. I can't wait to start my second rally outside of Europe. I know it won't be easy, because I'll have to learn the whole course, which is quite a disadvantage at an event that doesn't change much from year to year. But the stages look magnificent and the performance of the C3 WRC on the last few rallies fills me with optimism. I hope we can finish 2017 in a positive manner."
Stephane Lefebvre said:
"It's easier to forget it, but this is the longest journey of the year and we have to think ahead and prepare for the time difference. In 2015, I came here originally just to do recce. Then Mads Østberg had an accident and the team asked me to step in to replace him at the last minute. We didn't have our racing equipment and we had to come up with improvised solutions for all that within a few hours.. Despite the lack of preparation, I set some decent times overall, whilst also experiencing some difficulties in dealing with the stages in the rainforest, such as Nambucca. Everyone would like to finish the season on a high. As far as I'm concerned, I'll be aiming to build on my level in Spain, when I was setting times within 2/10ths per kilometre of the leading drivers."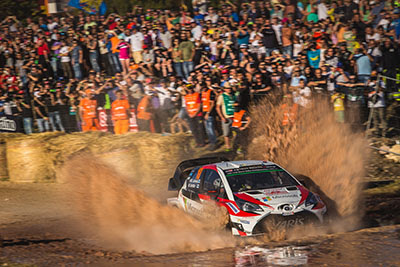 Toyota Gazoo WRT
Jari-Matti Latvala said:
"I'm really looking forward to Rally Australia. It's a nice event to finish the year, usually in warm conditions and sunshine. The stages are fast and flowing and it's a rally that I have pretty much always enjoyed. This year there will be some new sections and parts that have not been used for a long time. On Rally GB we struggled slightly but I think the Yaris WRC should be well-suited to the stages in Australia. Personally, I want to go out there and really push for the podium, and if we could challenge for the victory that would be even better."
Esapekka Lappi said:
"One of the main characteristics of Rally Australia is the loose gravel on top of the surface, so the first cars have to do a lot of road sweeping. Further down the order it should be better, but it is really important to keep the car on the racing line. Another challenge will be tyre management, as the second pass of the stages can be quite hard for the tyres, and if the weather is warm we will need to look after them. We weren't so successful in Britain, but it should be better for us in Australia hopefully. We certainly want to have a good season finale."
It should be a spectacular event, with every driver pushing to get a great result before the winter break. Ott Tanak will want to sign off his time with M-Sport with a top result and perhaps we'll find out what's happening with Seb as well. Will he be staying at M-Sport?
Kris did well here a couple of years ago, leading before ultimately finishing third, behind two Polo WRC's. He'll want to end the year well, after a real up and down season.
Enjoy the event then!