Carlos Sainz has been the best, most consistent Ferrari driver and he does not get the credit he deserves.
When they say that a driver is underrated, I tend to believe that he is not – simply because we talk about him, we mention his achievements and, by definition, he is not underrated.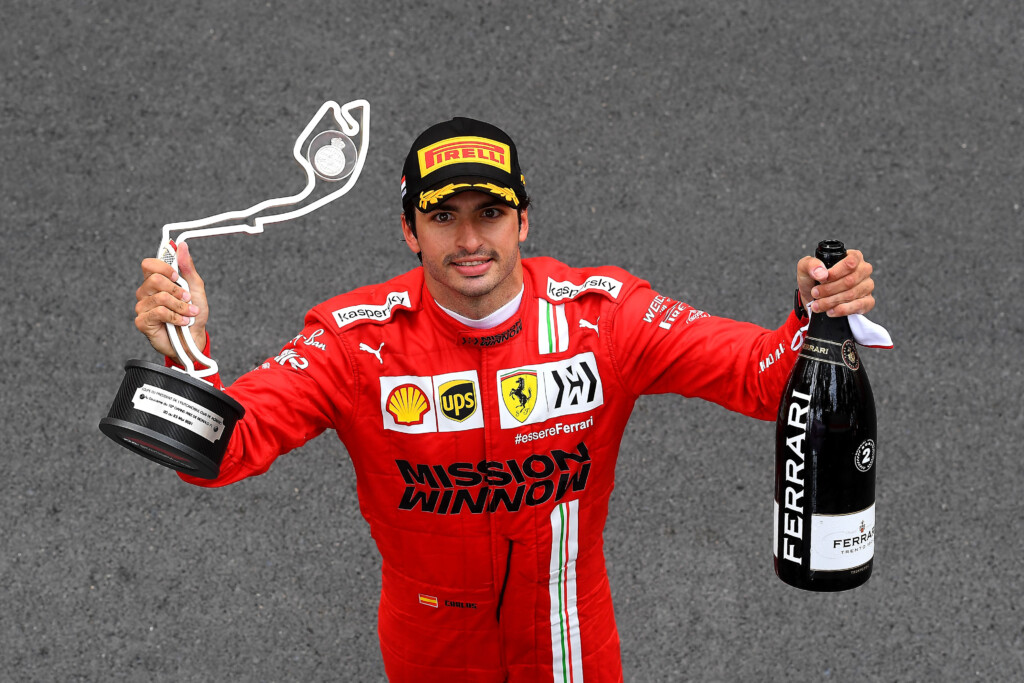 In Carlos Sainz's case, things are different.
He is truly underrated, and without a doubt the most consistent driver in the midfield during this season.
Firstly, it must be noted that this is not the first year in which Sainz is consistent or his performance is going under the radar. His tenure in McLaren was full of races where he did everything correctly and got to the points or even the podium. He was a focal point of McLaren's ascent to the top of the midfield, with their 3rd position in the contructors' standings last year being the ultimate proof of Sainz's contribution to the team.
And all this starts with his brave decision to leave the Red Bull 'family' and go to Renault at first, and then to McLaren. He chose to leave the Austrians, because he felt he could achieve more outside their Verstappen-focused system.
This was a decision that paid off. He found himself as a person and a driver in McLaren, and he's more mature than ever coming to Ferrari.
Driving for the Maranello squad is -without saying- the most challenging experience for any driver – even the very best of them have crumbled under the pressure this position puts to you.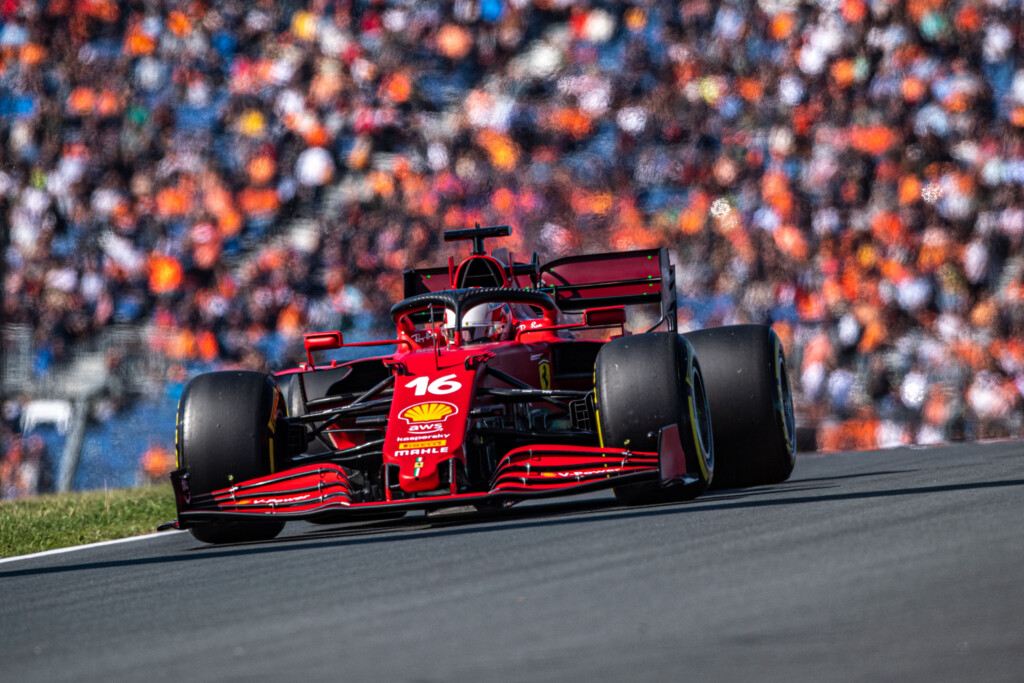 It must be said though, that every modern driver's first year at Ferrari is a good one, generally speaking. Kimi Raikkonen won his one and only title in 2007, Fernando Alonso was the favourite for the championship in 2010, Sebastian Vettel returned to his winning ways in 2015 and Charles Leclerc took 2 wins and 7 pole positions in 2019.
It's the second year, and what comes after it, that gets into the nerves of most drivers in that team.
Nevertheless, even with that 'caveat' (if you can call it like that), Sainz is impressive in terms of his speed and consistency.
This is a rundown of the Spaniard's results this year, both in qualifying and in the race. Bear in mind that he has received a penalty only once in terms of qualifying position, in last week's Turkish GP:
| | | |
| --- | --- | --- |
| Race | Q position | R position |
| Bahrain | 8 | 8 |
| Emilia-Romagna | 11 | 5 |
| Portugal | 5 | 11 |
| Spain | 6 | 7 |
| Monaco | 4 | 2 |
| Azerbaijan | 5 | 8 |
| France | 5 | 11 |
| Styria | 12 | 6 |
| Austria | 10 | 5 |
| Britain | 10 | 6 |
| Hungary | 15 | 3 |
| Belgium | 11 | 10 |
| Netherlands | 6 | 7 |
| Italy | 6 | 6 |
| Russia | 2 | 3 |
| Turkey | 19 | 8 |
You will notice that his qualifying performance is not his strongest point. That's not a bad thing at all, because he is extremely good in race pace.
He has that kind of race craft that allows him to gain places in the race, even when the car is not the most competitive in the midfield.
What I find the most impressive result of them all (up until this point) is the one in Istanbul. He started P19 due to the new engine Ferrari fitted to his car, and he absolutely drove the wheels out of it. In a damp track, with intermediates and no DRS use, he seemed to be able to pass drivers left and right.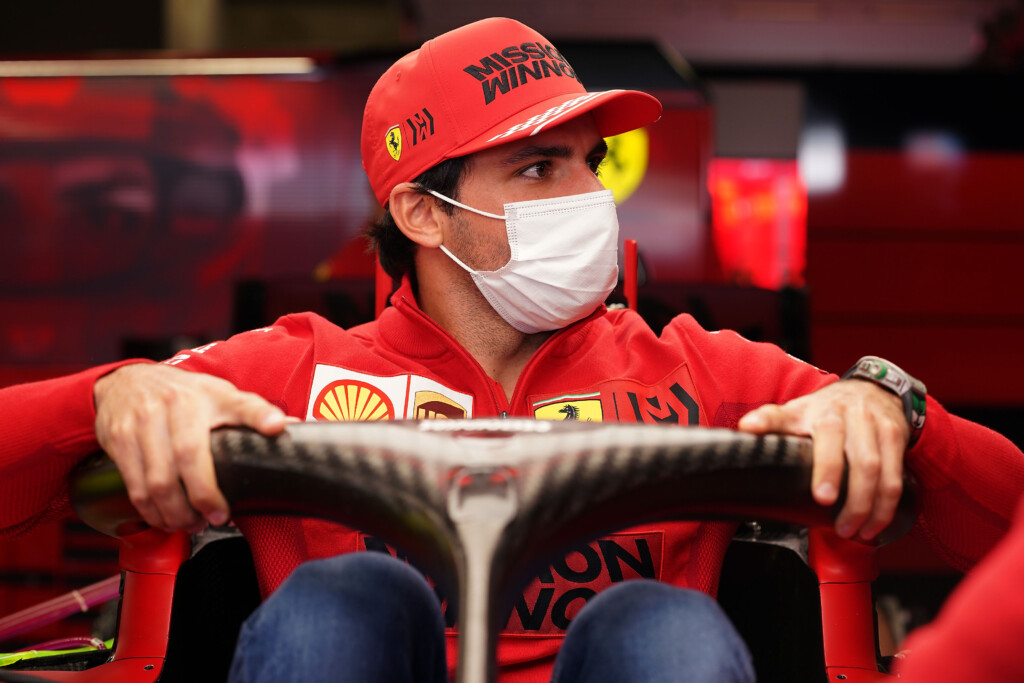 On top of that, Sainz has managed to out qualify Charles Leclerc 3 times and finish ahead of him in the race on 5 occasions – and this comes from a driver who came to the team to serve an unofficial no. 2 role.
This goes to show that he entered this year's campaign with a lot of confidence, which derives from his meticulous preparation before the season, his deep understanding of a car he didn't help develop and set up, and his tendency to maximise what the car's limit is, even in difficult situations.
An example of this latter argument is his ability to preserve his tires and do the opposite strategy from other drivers in the midfield. This is a trait that is handy when your team is in a tight battle with McLaren, and you have to get every point you can to help them win.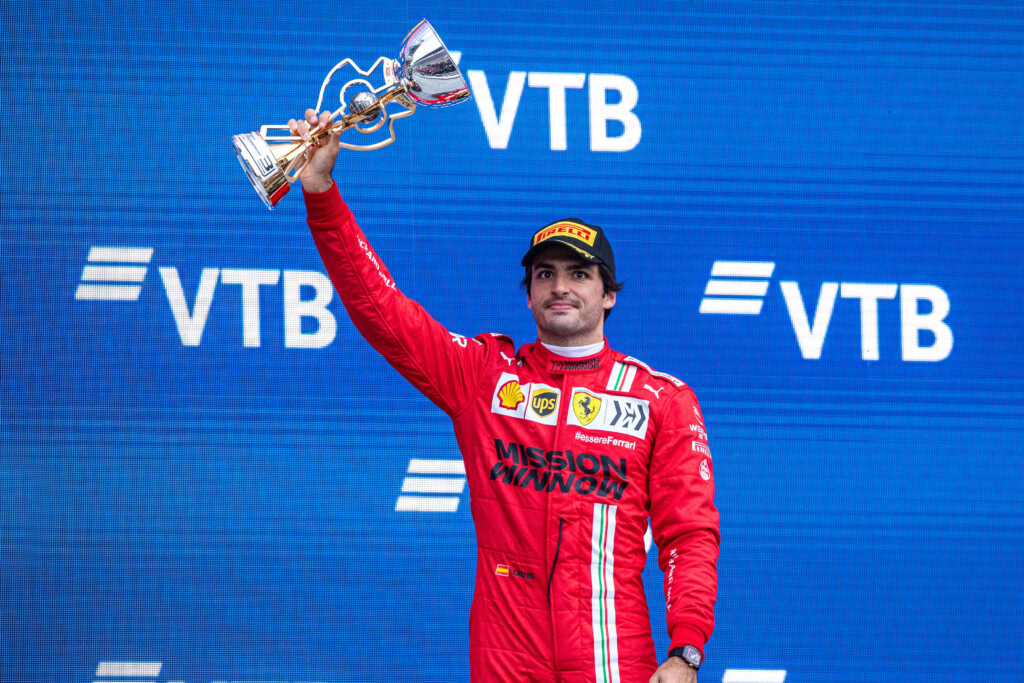 Carlos Sainz is an asset for Ferrari at this point, and this makes their partnership ahead of the big regulation changes of 2022 even more interesting.
Main image courtesy of Ferrari Media