Red Bull to Honda, a gamble worth taking?
Formal talks between Red Bull and Honda started earlier this week for the possibility of the Japanese giants to supply the team for the 2019 season onwards. Informal talks where held prior to the hectic Azerbaijan Grand Prix between Red Bull's Helmut Marko and Honda's Masahi Yamamoto.
With Red Bull currently using Renault, and their junior team Toro Rosso using Honda they have the unique capability to review both power units. Red Bull have partnered Renault since the 2007 season. Success peaked with the Red Bull team winning four Driver and Constructors Championships in a row.  Since the 2014 season though when the complicated hybrids were introduced, the relationship has become very fractious publicly and it makes those years seem much longer ago than they were. Renault have had enough and multiple sources late last year said that they want to stop supplying the team.
Cyril Abiteboul from Renault Sport have made it clear to Red Bull they need to know the situation prior to the 15th May. This is the date when they have to provide information to the FIA for next season in regards to which teams they will supply engines too. They need to start organising the amount of parts they need, so Red Bull – Honda will have to conclude discussions pretty quickly. If nothing is completed by that set date Renault are forced to continue to supply Red Bull.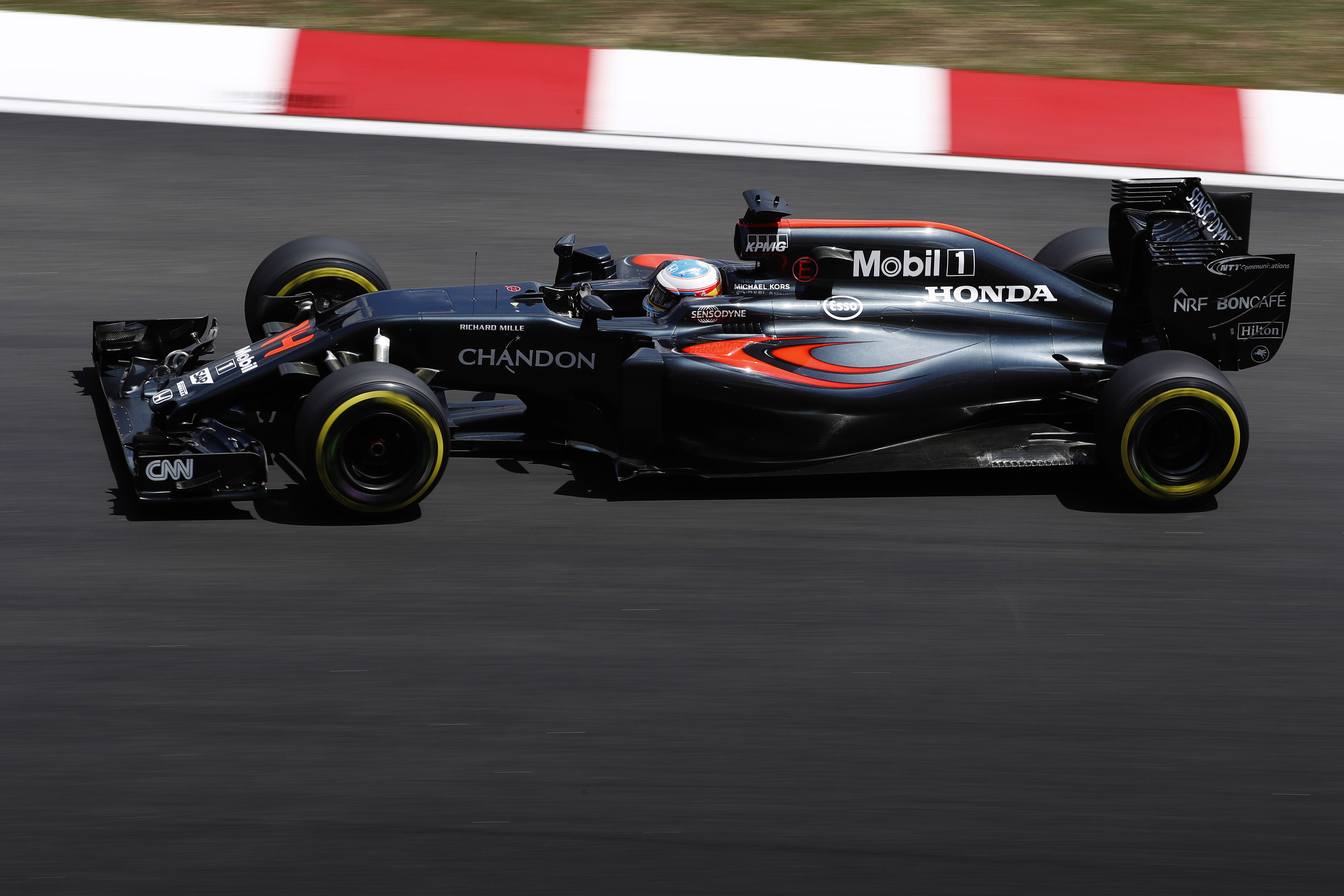 Red Bull's interest has grown due to Honda coming on leaps and bounds since last season. Throughout pre-season testing they performed with far greater reliability and speed than previous seasons.. It seems from the performance of Toro Rosso thus far, McLaren may have made another mistake to add to their collection in recent years. All the power units are getting closer, its just that Mercedes have that so called party mode to exploit in qualifying. The unreliability of the Honda engine the in the McLaren of previous years wasn't solely down to Honda, which McLaren, have confirmed since.
So far in 2018 season it seemed all the reliability Honda had in pre-season was lost when Gasly had to retire his car due to a MGU-H problem at the Australian GP. They have had no major problems noted since then. 
Renault are not without their own faults this season. Two most major ones happened at Bahrain. Verstappen suffered from an unexpected power surge causing him to lose the rear end of the car. This made him a passenger as his car collided into the wall ending his qualifying. On the Sunday an energy store problem halted Ricciardo's drive from a strong position. This ironically gave Gasly a boost up the order, to which he finished an outstanding 4th, after an amazing qualifying on Saturday. This was the best ever result for Honda powered car since their return to the sport.
The talks are ongoing. F1 has recently announced new aero rules have been  for 2019, so albeit 4 races into the season, preparations for the next season will start earlier than usual. The Spanish Grand Prix is when major upgrades are shown and we start to see what the 2018 prototype cars are really capable of. With the forthcoming 15th of May engine deadline falling a few days after the Spanish GP, we are likely to see announcement very soon, if not before the GP.
If Red Bull as expected do move to Honda power, only time will tell if this was the right choice. But do they have any other choice as they have burnt many bridges already in F1?
Featured image courtesy of Redbull content pool