Charles Leclerc takes pole with Verstappen in P2 and Sainz in P3. Verstappen looked quick all weekend, but Ferrari appear to have so far lived up to the pre-season hype.
The first qualifying session of the year and anticipation was high to see how the cars would perform at full power. Who has excelled with the new regulations and who is struggling?
In Q1 it looked like Aston Martin had lost out the most. Both drivers not able to get out of the session, finishing P19 and P17. But Hulkenberg did out qualify Stroll having only known about being in the car since Thursday night.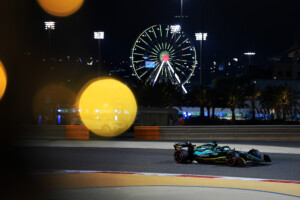 It seemed a familiar story for Latifi at Williams, qualifying P20 whilst his teammate Albon made it into Q2. McLaren were the other team to struggle the most, specifically Daniel Ricciardo was suffering from not having completed testing and could only manage P18. Tsunoda was the other driver out in Q1, meaning Haas had both cars into Q2 for the first time since Brazil 2019. A massive step for them.
Q2 began and time to remember that the rules had changed, meaning drivers no longer had to use the tyres they qualified fastest in Q2 on to start the race tomorrow. With all cars using the soft tyres and McLaren still had issues. Lando Norris pushed the car but couldn't get any faster than P13.
The remaining Williams of Albon came out in the gap between runs in Q2 but couldn't get out of the bottom 5 despite improving.
The Alpines were having a relatively quiet qualifying. Alonso qualified for Q3 with Ocon only just missing out when Gasly pushed his car into the top 10. Zhou then looked to improve but his final lap time deleted for track limits so qualified P15.
Haas shocked the grid for a second time when Magnussen put in a time good enough for P4 halfway through the session. Mick Schumacher was also having a solid session, hanging around P11 for a long time before finishing P12. K Mag did begin to have hydraulic issues meaning he couldn't come back out for the second runs of qualifying. Luckily he had done enough to make it into Q3.
First runs down in Q3 and Verstappen manged P3 just half a second slower than Carlos on provisional pole with Leclerc in P2. It was Ferrari from Red Bull from Mercedes going into the final runs.
K Mag made it out for the final runs with Haas seemingly fixing his problem, as well with Bottas, Gasly and Alonso along for the ride.
Mercedes was first to cross the line, but neither could improve and as the rest of the cars came round one by one they split the teammates. Bottas only 4 tenths off of Hamilton, and then K Mag who had to stop almost immediately after crossing the line and Alonso in P8. Russel finished P9 and will be starting alongside Gasly who qualified P10.
The Ferraris lived up to the hype, but roles were reversed as Leclerc improved to take pole from Sainz who couldn't improve. Only Verstappen was left to take away pole but as he rounded the final corner he was just 1 tenth off and qualified P2.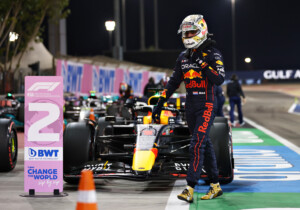 Leclerc starts on pole but Red Bull looked to have the faster car in the long runs during FP2 yesterday so it could be an all-race battle. However, we will get to find out if these new regulations can deliver on their aims.
Feature image courtesy of Pirelli F1 Press Room