The first full day of this event dawned with heavy rain coming down on the seven stages that made up the first full day of action. After the first stage held late in the Toyota Stadium, Thierry held the lead from his teammate Esapekka, with Ott in third overall, only 1.4 seconds between them. Takamoto was the best of the Toyota's holding fifth overall, whilst Kalle, Seb and Elfyn were in sixth, eighth and ninth overall.
First up then was SS2 Isegami's Tunnel 1 – 23.67 km and the road was incredibly wet but also messy with leaves on the road from the trees in the forest. So messy in fact that the road was cleaning for the later cars. The conditions caught out Adrien, Dani and in particular Takamoto who was up on Elfyn's split times until he went slightly off road and damaged his car. Elfyn though was fastest from Seb and Thierry with the Belgian driver dropping from the lead to third, now 15.9 seconds behind new rally leader Elfyn. In WRC2 Andreas was fastest from Nikolay and Heikki Kovalainen. These three were also the top three overall in the category.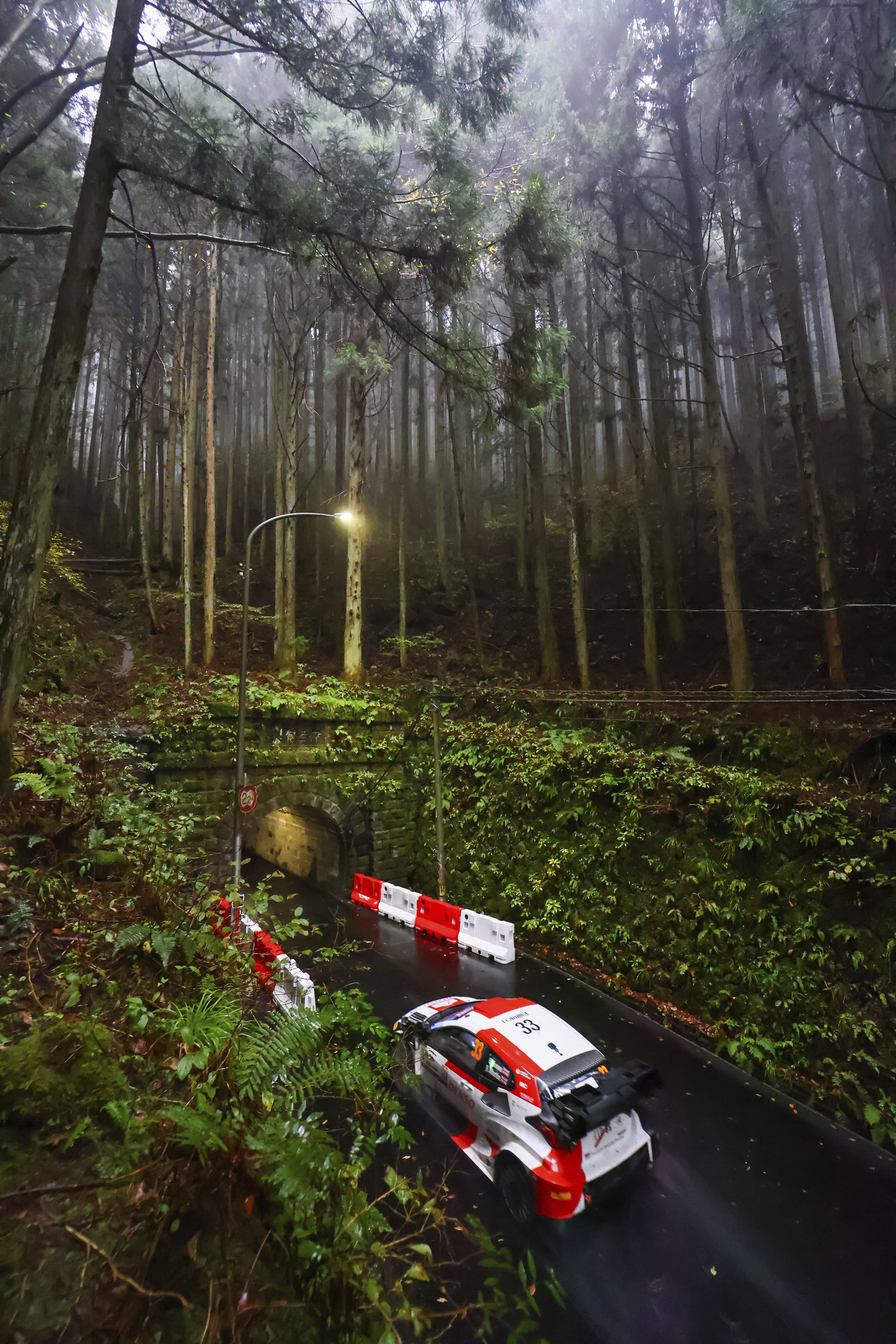 Into SS3 Inabu Dam 1 – 19.38 km and it was a second fastest time for Elfyn who was a very large 10.1 faster than Thierry with Andreas in his Skoda third fastest. Really impressive stuff from the Norwegian. In fact, there were two other WRC2 cars ahead of Seb, with Gregoire fourth and Takamoto's dad Norihika fifth in his Toyota Yaris Rally2 car. The top three was now Elfyn, ahead of Thierry by 26 seconds with Seb now dropping behind the Belgian to third.
SS4 Shitara Town 1 – 22.53 km was cancelled, so the crews headed back to service before the afternoon stages.
The second run of SS5 Isegami's Tunnel 2 – 23.67 km saw Takamoto go fastest from Thierry and Seb. Rally leader Elfyn was only fourth fastest and lost 15 seconds to a charging Thierry, the gap now down to a little over 10 seconds. Seb slid wide and damaged his door on the end of some armco but still managed to complete the stage. Meanwhile in WRC2 Nikolay was fastest from Andreas and Heikki. They also remained the top three with Andreas 21 seconds ahead of Nikolay and Heikki.
Into SS6 Inabu Dam 2 – 19.38 km and Takamoto made it two in a row, going fastest from Elfyn and Seb. EP had a better stage having really been able to show improved pace, going fifth fastest. However, it was all over for Thierry. Having just started the stage and going into the first proper right-hand corner his car bottomed out in a dip that was in the braking area and the car slid off the road and hit a tree, breaking the front suspension. That was it, over and out. In WRC2 there was no change either in the top three in the stage, or the category.
The final proper stage of the day then, SS7 Shitara Town 2 – 22.53 km, the stage that was cancelled earlier. Takamoto made it three in a row winning this one by just 1.1 seconds from Elfyn and Seb. Elfyn now held a 50.9 seconds over Seb, with Kalle a further 1 minute and 7 seconds back in third. In WRC2 there were no changes at all and Andreas was almost 30 seconds ahead of Nikolay and Heikki a further 2 minutes 24 back.
The final stage then of the day, SS8 Toyota Stadium SSS 2 – 2.10 km and EP took the stage win from Seb and Takamoto who actually set an identical time. In WRC2 there was no real change with Andreas fastest from Nikolay and Kajetan with Heikki setting an identical time to the Pole.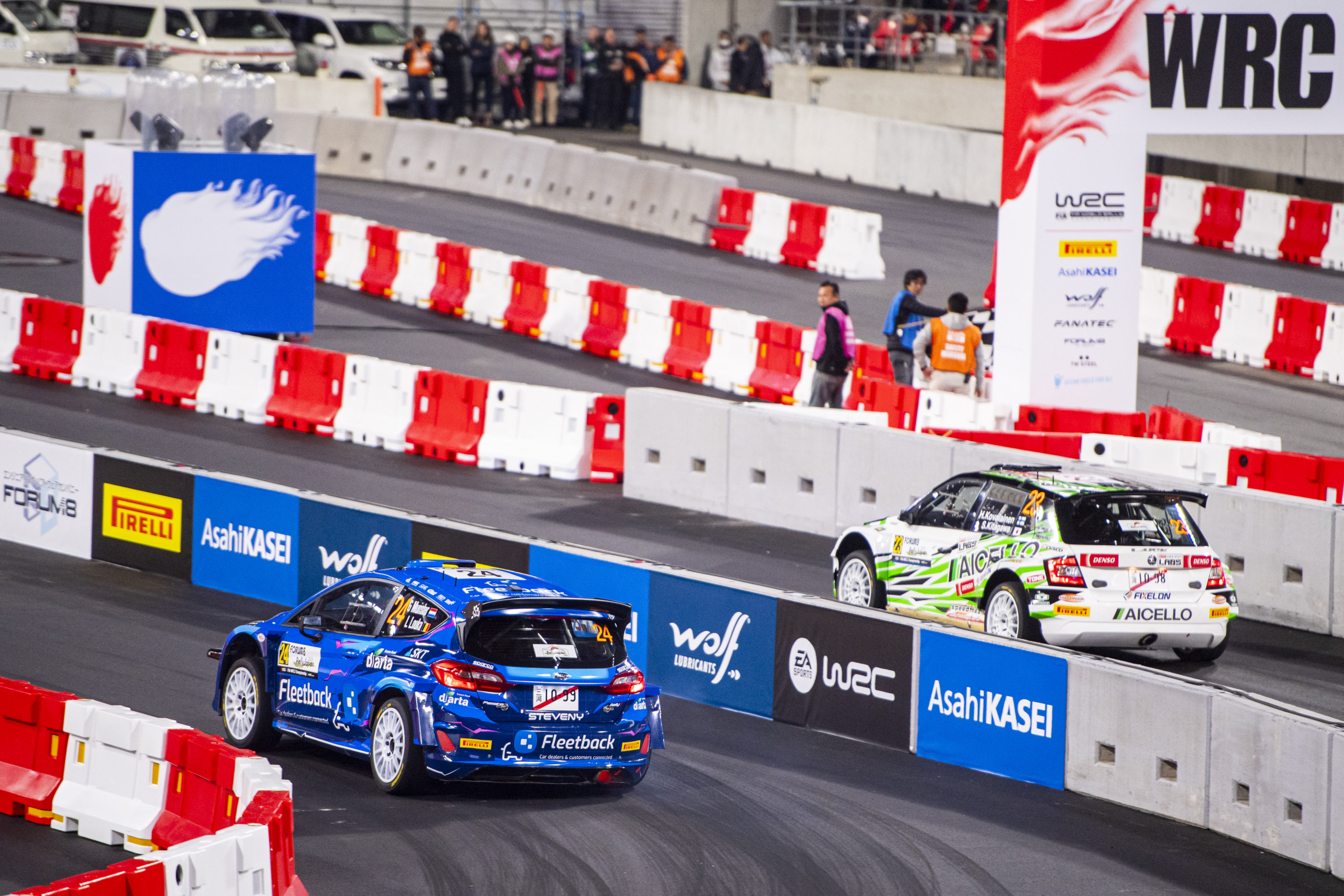 Let's take a look at the top positions and hear from the drivers.
Classification after Day One
| | | | | |
| --- | --- | --- | --- | --- |
| 1 | E. Evans | S. Martin | Toyota GR Yaris Rally1 Hybrid | 1:25:22.7 |
| 2 | S. Ogier | V. Landais | Toyota GR Yaris Rally1 Hybrid |  +1:49.9 |
| 3 | K. Rovanperä | J. Halttunen | Toyota GR Yaris Rally1 Hybrid |  +2:06.6 |
| 4 | A. Mikkelsen | T. Eriksen | Škoda Fabia RS | +3:00.2 |
| 5 | G. Munster | L. Louka | Ford Puma Rally1 Hybrid | +3:05.0 |
| 6 | N. Gryazin | K. Aleksandrov | Škoda Fabia RS | +3:29.6 |
| 7 | E. Lappi | J. Ferm | Hyundai i20 N Rally1 Hybrid | +3:44.3 |
| 8 | O. Tänak | M. Järveoja | Ford Puma Rally1 Hybrid | +4:42.8 |
| 9 | T. Katsuta | A. Johnston | Toyota GR Yaris Rally1 Hybrid |  +5:07.9 |
Toyota Gazoo Racing WRT
Elfyn Evans
"I'm happy to be here tonight and in the lead of the rally. We had very difficult conditions this morning especially with a lot of standing water and a lot of surprises. We just tried to pick our way through it, but it felt quite slow at times, particularly in the first stage this morning. It's really difficult to judge the grip in those conditions, and on these stages, you have very little room to go anywhere if you misjudge it. This afternoon the grip was a lot better, and I didn't make full use of that in the first stage after service, but it got a bit better after that. It's been a good day but there's still a long way to go."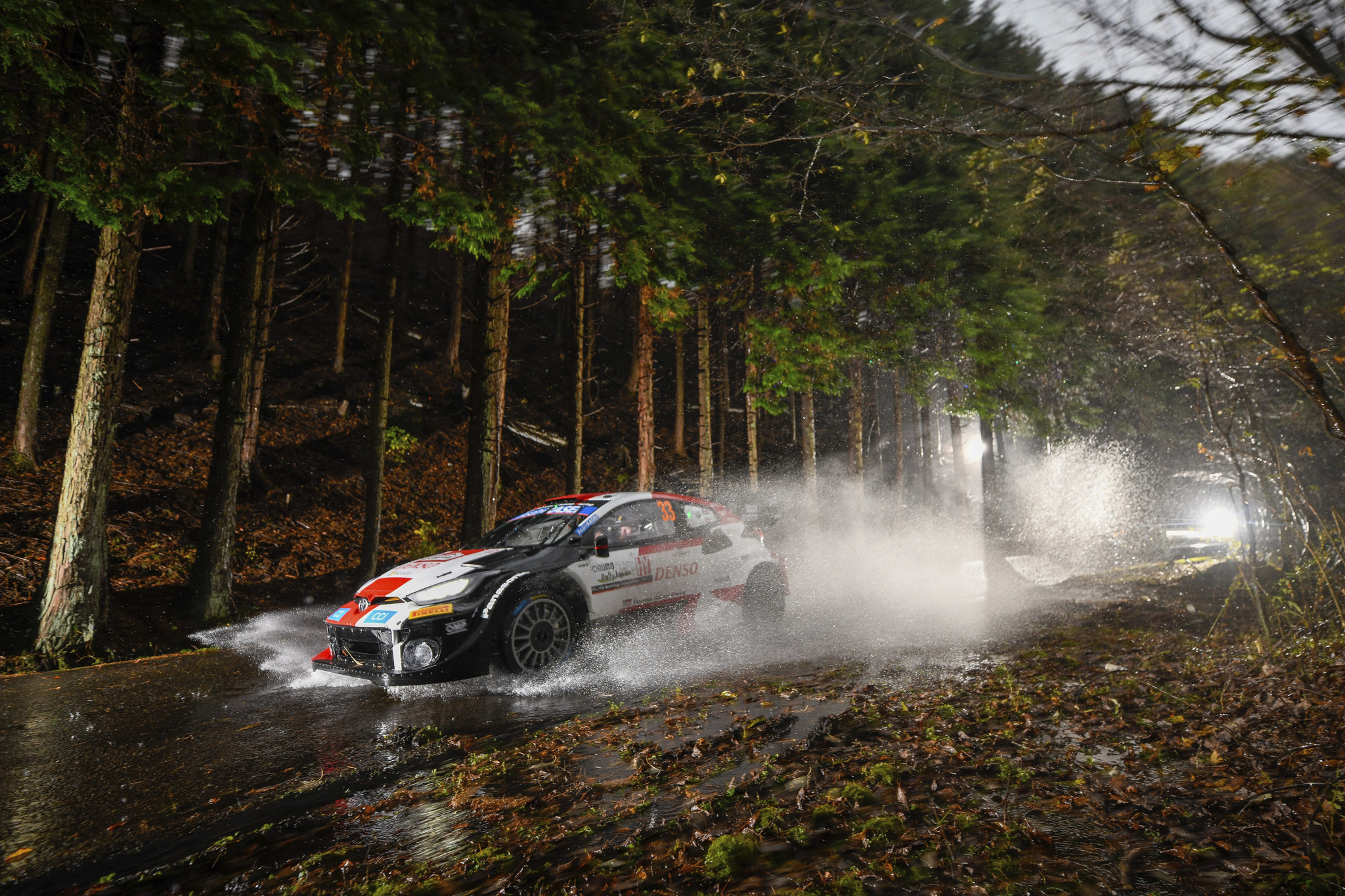 Sébastien Ogier
"I'm happy to make it to the end of this very challenging day. Like expected, it has been very tricky. This morning it was more about surviving and getting through those conditions. It was very difficult to enjoy the driving but I'm glad that we made it through. This afternoon, conditions were better, and we could have a bit more fun in the car, but it was still challenging, and we had quite a moment in SS5 when I hit the barrier. That gave a bit of an extra job to my mechanics tonight, and the most important thing is that they could fix it and we can continue in the rally. The gaps are quite big now but it's a positive position for the team and we will try to maintain this."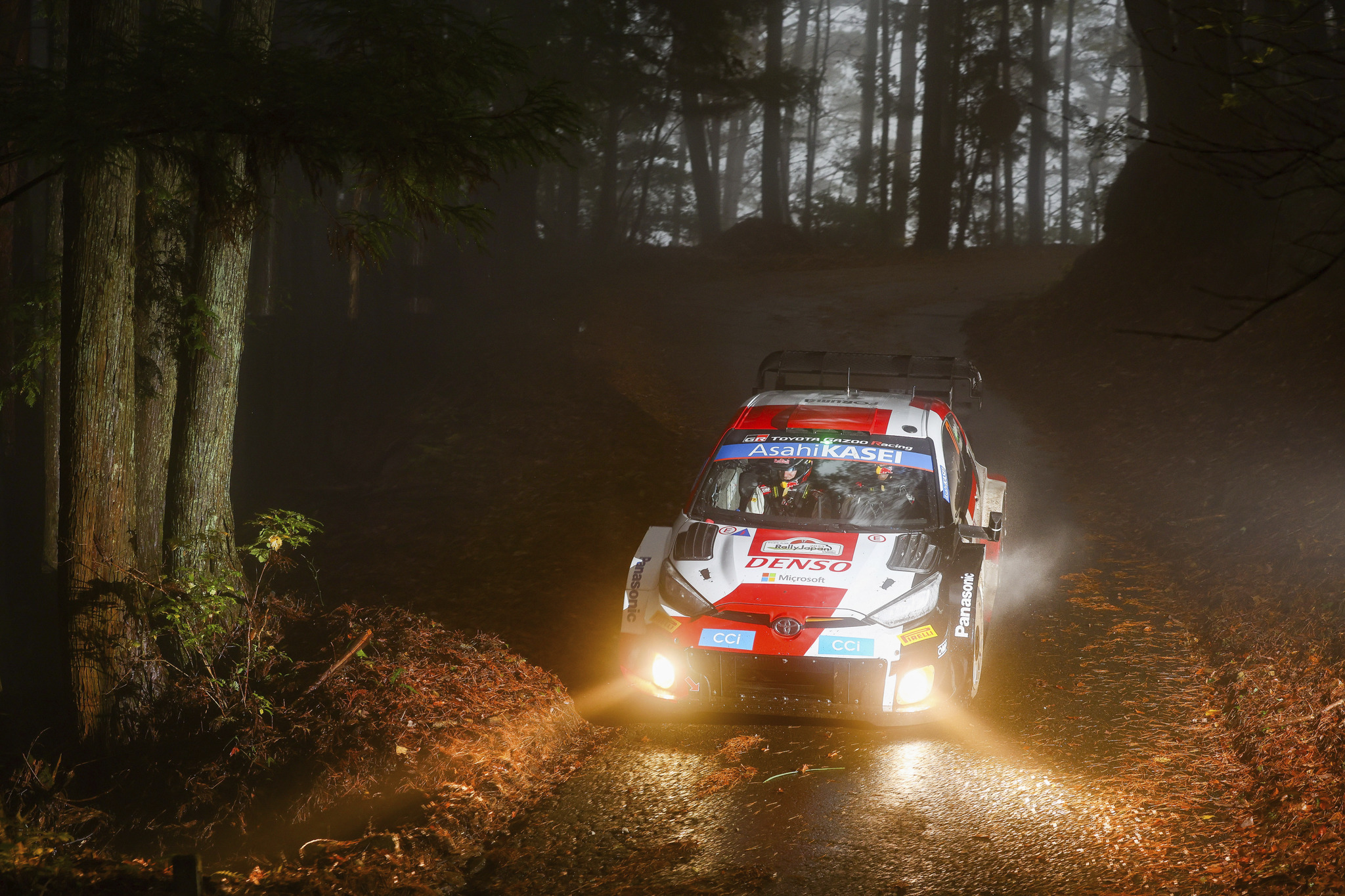 Kalle Rovanperä
"This morning was definitely very tricky. When the rain came down it was massive, and it was some of the most difficult conditions I have ever seen with so much standing water everywhere. It was also a big challenge for us starting first on the road, as we had to clear the road of leaves and pine needles, so we just tried to stay on the road. This afternoon the roads were a bit cleaner, and it was more enjoyable, as we could drive with our own pace and do better times. I hope it will dry up a bit more tomorrow and then it should be cleaner and hopefully a bit more straightforward."
Hyundai Motorsport
Esapekka Lappi
"We stayed out of trouble, which is the most important thing after a day where we have seen so many surprises and people getting caught out by slippery corners. For sure, my pace was not even near where it should be. It was starting to get better in the end, but it wasn't very impressive so let's try to make it better tomorrow. Even though we are expecting drier conditions we may still need wet tyres, however I have been saving plenty of new ones, so I am ready for that."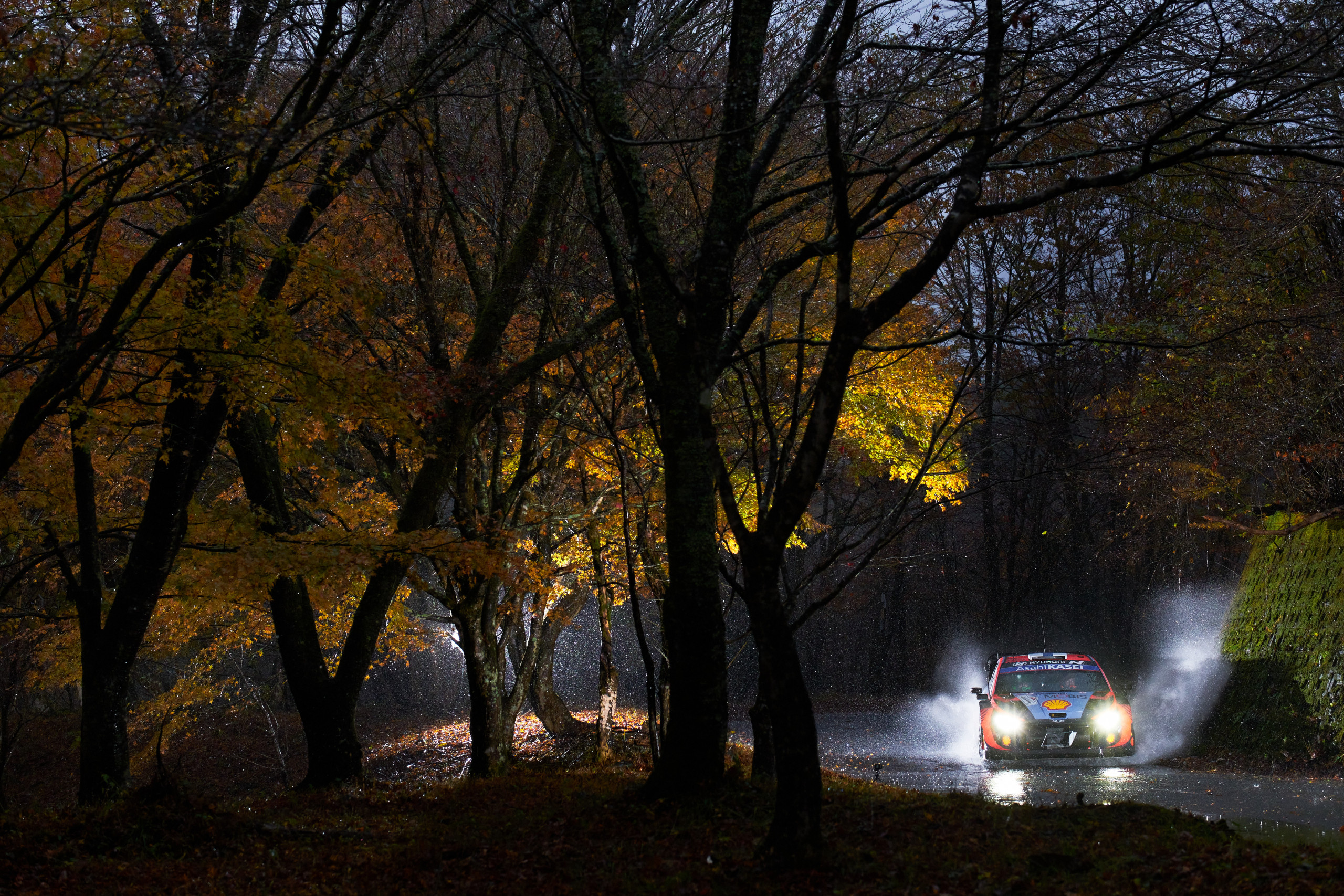 Thierry Neuville
"It was really tough out there to be honest, it was pouring with rain and the roads were undriveable. We are used to difficult conditions, but I think there is a limit, and there was no reason to take extra risk when we knew the weather would be better this afternoon. We got off the start line of SS5 and went through quite a big compression at the first corner; I hit the sump guard and lost the front of the car. With these narrow roads, there was no space to go wide and we stopped in the trees and damaged the suspension. This morning we were very slow due to the heavy rain, but I didn't expect the dip to be so harsh or bounce me off the road."
Dani Sordo
"I'm really disappointed for myself and the team, but it was really difficult conditions. We just missed the braking 11 kilometres into the stage. We started aquaplaning and we went straight on. I touched the brakes and one side locked up. We also had some mist on our screen which was a little distracting. Until then we were doing ok in the stage, we were taking no risks, but when you're aquaplaning you can't do anything. It looks like it was particularly slippery at that section with both Katsuta and Fourmaux also having problems at the same corner."
M-Sport Ford WRT
Ott Tanak
"Problems this afternoon and difficult to know to know exactly, seems to be something electrical and one by one everything started to fail and then we were in safe mode, but happy to be at the end of the day.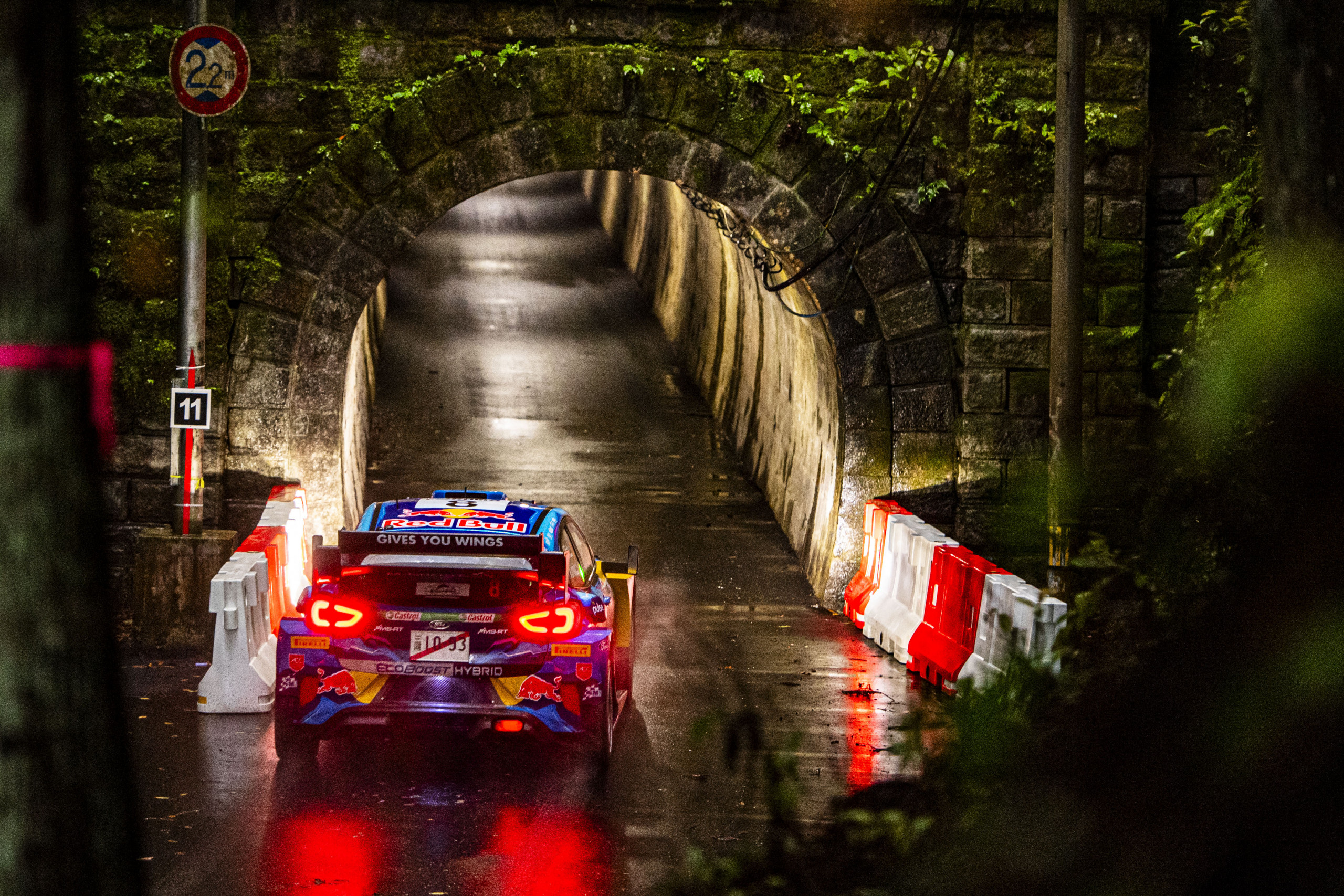 Saturday
Well, what does Saturday hold for the crews? There are 84.86km's over the eight stages. The weather reports say that the sun will return to the stages which may mean the challenging conditions are in the past.