For the first time since 2019 the crews and teams are heading to South America. The last time this round was included on the calendar was in 2020, but the round was cancelled prior to the start due to the political unrest in the country at the time.
This seasons rally has 320km's over sixteen stages. The longest day is Saturday with 154km's over six stages.
Following Thursday's shakedown, crews will take to the first stage of Rally Chile, Pulperia 1 (19.77km), at 8:35am on Friday morning.
Five more stages follow on Friday, increasing the competitive distance to 112.86km
Saturday presents the longest day of the weekend, as the 154.00km distance is made up of two loops of three demanding stages.
The final four tests will take place on Sunday, with the second pass of El Poñen (13.86km) offering Power Stage points to round off the rally.
Let's hear as always from the drivers.
Toyota Gazoo Racing WRT
Kalle Rovanperä
"Greece was a good result for us, and the championship is looking better for us again, but we need to focus hard for the next event because Rally Chile is going to be another big challenge. The last time we were there, I was driving a Rally2 car, and we had a good weekend. But I think that after four years and with a lot of new stages, it is going to feel more like a new rally anyway and it's going to be a challenging event for everyone. The roads are nice, but the conditions can be very tricky, and the grip can change a lot. Still, I'm looking forward to it and hope it can be a good rally for us."
Elfyn Evans
"Rally Chile was a nice event when we went there for the first time back in 2019 but also a very challenging one. The roads remind me a bit of Wales in points, but the rally will be happening at a different time of year on this occasion and only a few of the stages will be the same. It will almost be like a new rally with a lot of new pacenotes to write, so it could be a difficult week. There isn't so much knowledge from the past we can use, but I am looking forward to it, nonetheless. We're going to give it everything, as we will keep doing until the end of the year."
Takamoto Katsuta
"It's going to be a big challenge for all of us to go back to Chile after four years. I have some nice memories from there in 2019 when we had a good weekend in WRC 2. Of course, I haven't been there in a top-category car before, so that will be an extra challenge for me. The roads are quite fast but also very tricky, and there will be a lot of new stages this time. It's going to be a very important rally for the team and for me also. It won't be easy, but I will try to do my best and hopefully we can have a good weekend."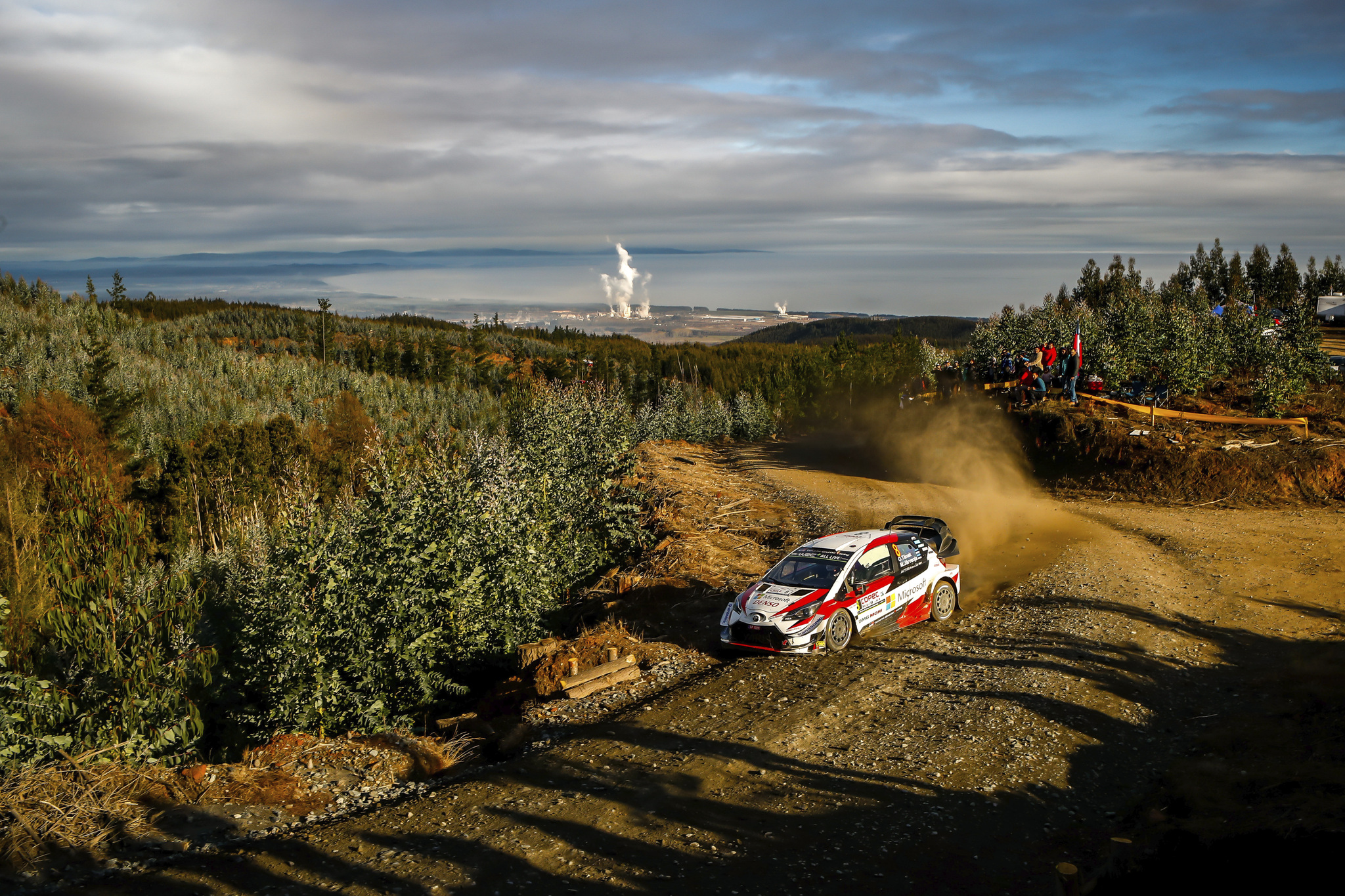 Hyundai Motorsport
Thierry Neuville
"Rally Chile has only been run once before and this time there are going to be a lot of new stages, so our previous experience does not help our preparations too much. Because of this, the recce will be very important. Last time in Chile it was quite tough for me as I had a big crash, but we go back this year with the target of having a good rally and finishing the weekend on the podium. For this to happen we will need consistency, a great feeling in the car and a setup that works well on the roads. If we can get all of those things to align, we will be fast."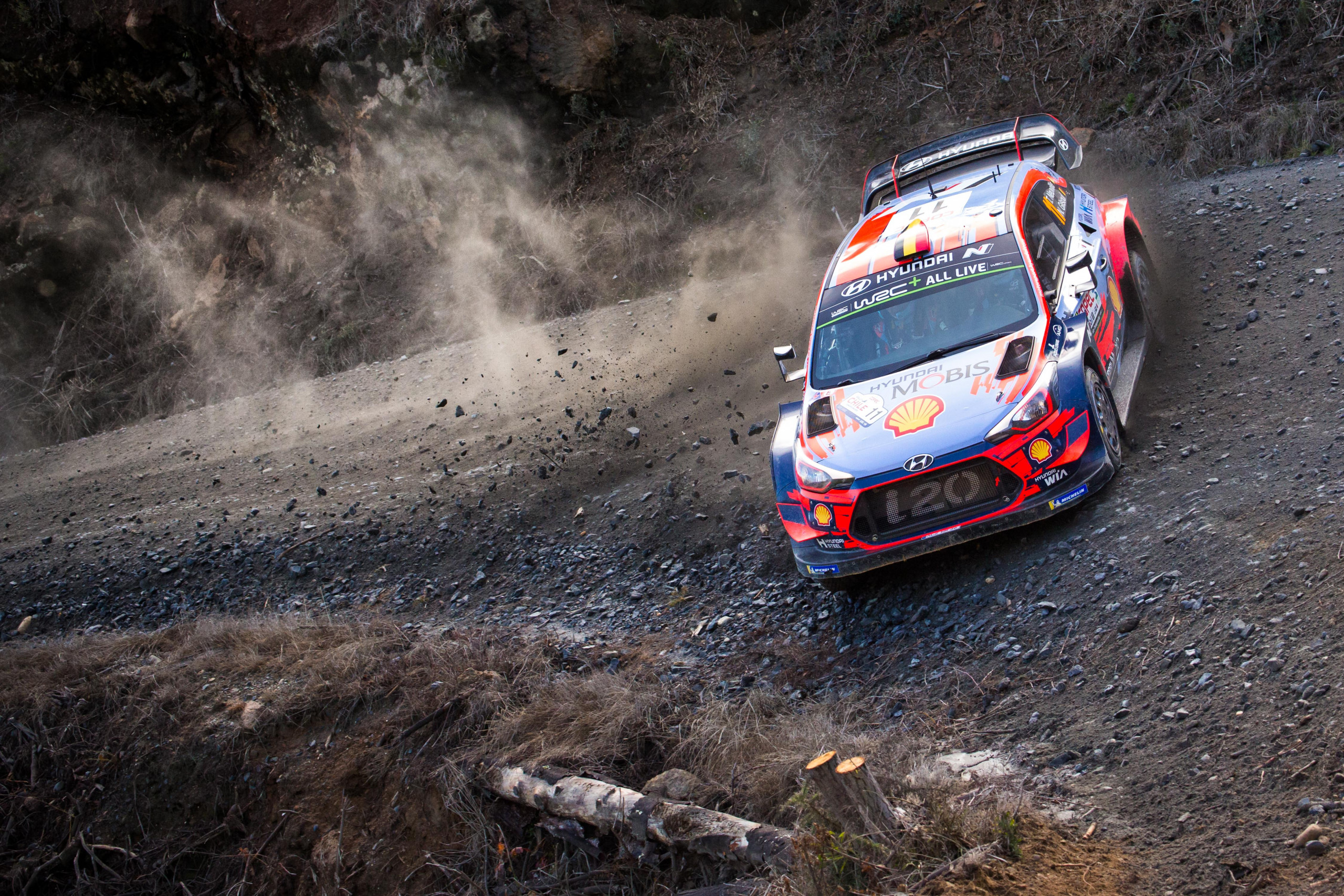 Esapekka Lappi
"The first thing I will do to prepare is to look at the onboards from when I was there in 2019, but a lot of the stages we will be taking on are new for this year. I will also try to remember how the surface behaved in different conditions and what the feel of the car was like. While there are some technical sections, overall, the rally is quite fast, which reminds you of Estonia and Finland a bit. However, the grip level you get at those events is not there in Chile. It is not the roughest rally, so we won't have to think about saving the car too much, but we will need to have confidence to be fast. As always, the goal is to finish on the podium."
Teemu Suninen
"Most of the stages at the event are new, so our preparations will be different. Making good pace notes on the recce will be key to being successful. The roads in Chile are normally fast, but we still expect them to be slower than those at Rally Estonia and Rally Finland as they are a bit more technical. The surface is quite smooth, so we won't have to think as much about the car lasting well, we can just push it to the limit from start to finish. Our focus is purely on ourselves, trying to improve our pace from Finland and finish as high as possible."
M-Sport Ford WRT
Ott Tänak
"Most of the rally seems to be new again this year, also the weather plays a big part there, but all together stages should be very similar to what we have experienced in New Zealand or in Welsh forests.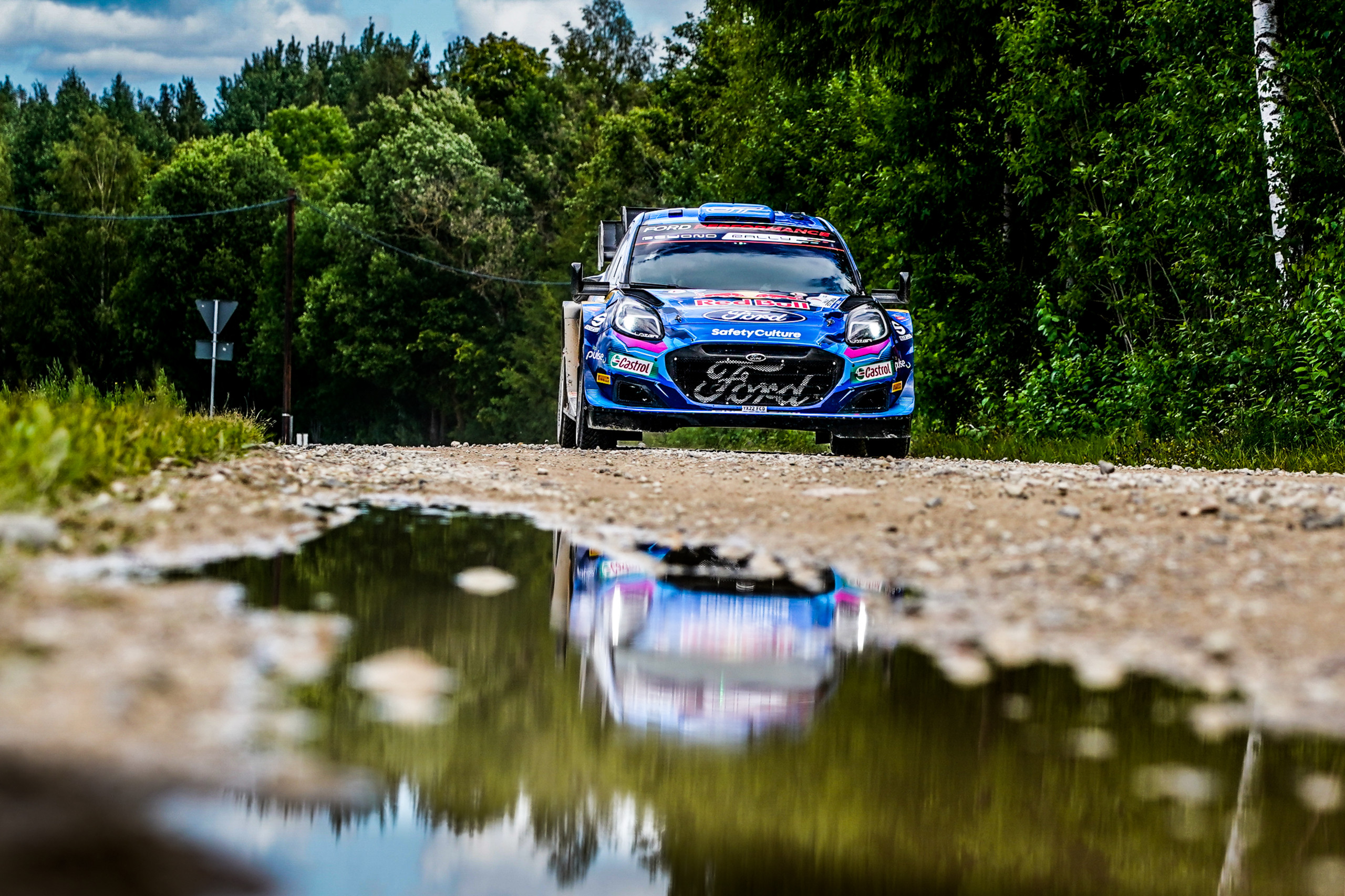 "Sport is always at maximum effort whatever the conditions. As it's a case of more or less a new event again, we don't know what kind of stages we will see. Generally, rhythm wise, there used to be all kinds of stages in Chile from twisty and slow to fast and smooth. New roads always make it challenging, and it takes extra effort to make the notes perfect.  As the event is overseas and quite unique, we need to guess the car setup and hope all decisions are correct when we arrive at the start of stage one!
Pierre-Louis Loubet
"It'll be an amazing experience to go to Chile for the first time! It's the first time for me rallying in South America, so I'm pleased about that. It looks like the rally will be a really nice event, quite slippery in some places from what I can tell, and that means it's very important to be clever and to avoid any mistakes and stay on the line. There isn't too much space to make mistakes. I think it'll be an interesting rally."
Grégoire Munster
"The challenge for Rally Chile will, of course, be driving in the top category. Everything is new for us in the car and in the team, as we'll be working with different mechanics and engineers too. It's a fun challenge ahead, I've never been to Chile before, and most of the stages are new so we cannot base much from previous onboards. We're looking forward to it, I just want to make the best out of it and enjoy the rally. I hope to see improvements in our pace over the weekend and just really live the full experience of driving a Rally1 car."
Alberto Heller
"I'm really excited about the rally, it's a pleasure for me to drive in my home country, in my national rally. This is a great opportunity for me, the idea is to have the car in the middle of the road, drive through and try to build speed corner by corner. But the first challenge is to finish the rally, enjoy it with my people, and have an amazing experience to remember!"
WRC2 Competitors
Toksport
Oliver Solberg
"This rally hasn't been in the WRC since 2019," said Oliver, "and I didn't compete in that year. I did, of course, watch all the coverage and in our preparation for this week, me and Elliott [Edmondson, co-driver] have been watching as many videos as we could find of the event and the roads.
"What can I say? They look fantastic. The place looks amazing. Who wouldn't be excited by those stages? They look in places a lot like Wales, but there's just a bit of everything in there: some fast and flowing sections and some tighter, twistier bits.
"To be honest, it's not such a disadvantage for us not having driven in Chile before – only one of the stages is the same from 2019 and the first and third days are completely different.
"For me, the aim is to carry on doing what we have been doing all this year: just driving our own speed. OK, the [WRC2] championship hasn't gone our way, but I'm really proud of the results we've achieved in the WRC – sixth in Finland was fantastic and seventh in Portugal was also really strong. We've been six times in the top-10 overall. It would be nice to make that seven."
"Of course," said Oliver, "I competed in North America a few times in the US and in México and I absolutely love it over there. I heard so many stories from my dad about driving in Argentina and about the passion from the fans down there – we'll be on the other side of the [Andes] mountains, but I think the feeling is going to be the same.
"The ceremonial start in 2019 was one of the best in the championship and going to a place called Los Angeles for this year's ceremonial start is going to be very cool on Thursday night."
Hyundai Motorsport WRC2
Emil Lindholm
"A new event is always exciting and involves more preparations than rallies I've run before. It has been helpful to talk to other crews about their experiences to have an idea of what to expect when we head out for recce. Unlike some of the rougher events, we expect the time gaps in Chile to be small, so the driving needs to be precise. I think we should have a good package, and even though the starting field we have in WRC2 is very competitive, I believe that with a consistent performance we should be able to score a podium."
Fabrizio Zaldivar
"For me, Rally Chile will be a special event as it is in my home continent: South America. Our last event in Finland did not end how we wanted; our hope is that we can show a better performance in Chile. I feel now more confident in the car and know what it takes to be fast, but it is a new rally for me, so I don't quite know what to expect. To have a clean weekend and finish towards the front of the field will be our target and I will try my best to do it."
Summary
This will likely be a really important round in deciding this seasons championship. If Elfyn can finish ahead of his teammate, then with two rounds left after this event it will be game on between them.
In terms of possible winners, there are a few, but it is hard to look past Ott and M-Sport taking victory. They scored a good win last time this event took place in 2019. Other drivers that could go well include Esapekka and Teemu who drove for Citroen and M-Sport in 2019 and took fifth and sixth overall. However, their starting position on day one will certainly benefit them. Can they make the most and take a podium, or maybe even victory?!