The championship continues with the ninth round of this season. Kalle and Jonne lead the race for the title and have a 55-point lead over their teammates Elfyn and Scott. This will be the 72nd time that this event is run.
In terms of the challenge facing the crews this year there are 320km's over 22 stages. The longest day is Saturday with 160km's over eight stages. The action starts on Friday with the short 3.5km Harju stage.
Let's take a look at the stages and hear from the drivers.
After shakedown on Thursday morning, Rally Finland begins with the fan-favourite 3.48km Harju 1 Super Special Stage.
Friday's nine-stage itinerary opens with the 11.78km Laukaa stage and closes with the second attempt of the Harju super special stage.
Saturday features fewer stages yet the longest competitive distance, totalling 160.68km across two loops of Västilä, Päijälä, Rapsula and Vekkula.
Sunday will round up the rally with 54.61km and four stages, with the second run of Himos-Jämsä acting as the event's Power Stage.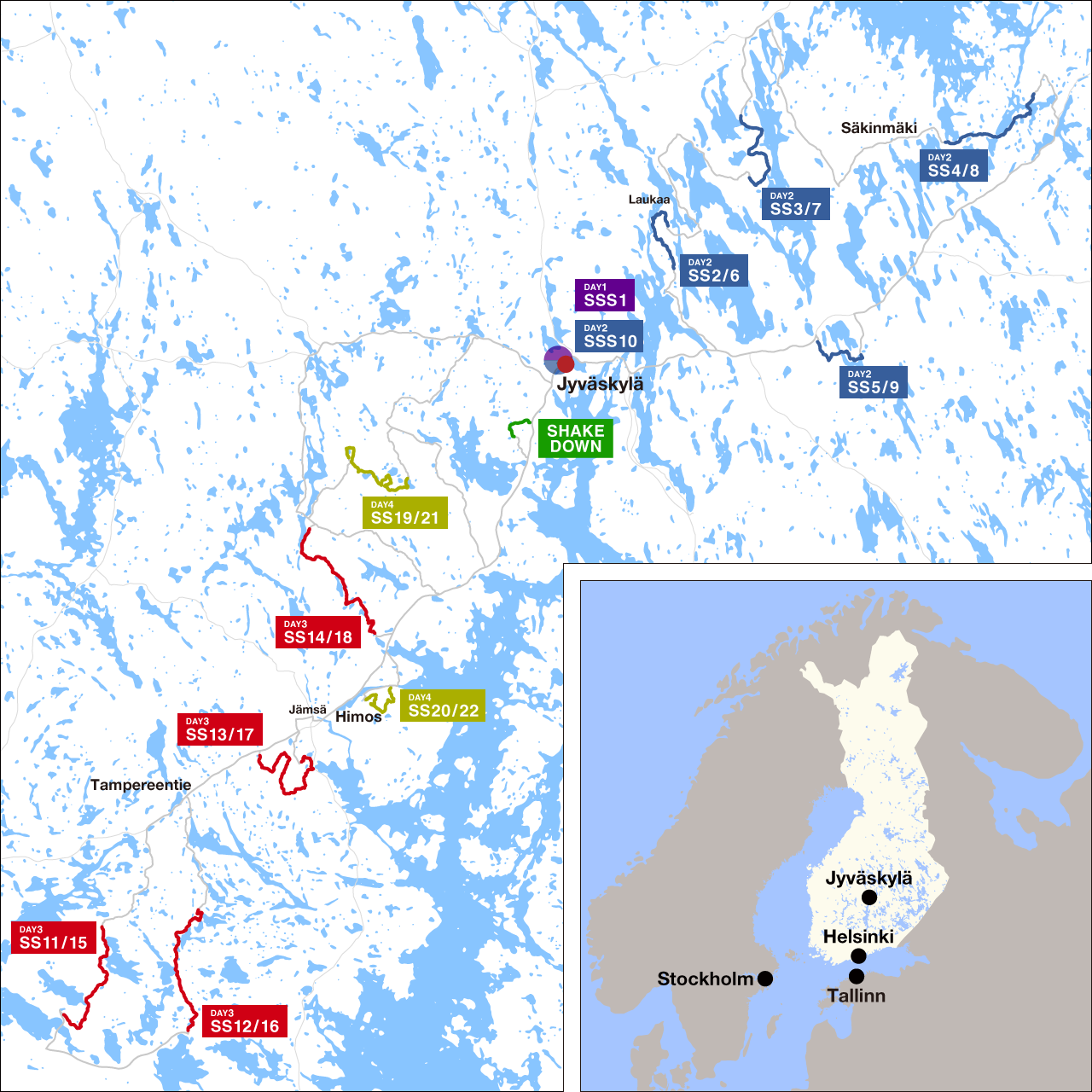 Toyota Gazoo Racing WRT
Kalle Rovanperä
"Our home rally always feels a bit different to every other rally, especially because it's in our hometown and because it's a home rally for the team as well. So, there's always more excitement and huge support from all the fans and I want to try my best to win it if we can. At the same time, we have to be clever with the championship in mind, not to waste the lead that we've built. Starting first on the road in Finland, it's never easy to match the speed of the quick drivers starting behind us or catch up the time afterwards: last year we lost around 20 seconds on Friday and gained almost 15 seconds back over the rest of the rally. But let's see what we can do this year."
Elfyn Evans
"Rally Finland is certainly a highlight of the season, especially for the local drivers but also for myself. I always enjoy the event and I'm looking forward to it. There's no feeling quite like driving on the Finnish rally roads, and if you can be at one with your car then I think nothing can match that in terms of enjoyment behind the wheel. I wasn't completely satisfied in Estonia but Finland is not exactly the same: there are some different characteristics and a different setup can be required. Our testing in Finland this week is giving us a good chance to prepare and make sure we start the rally with the right setup, which is crucial."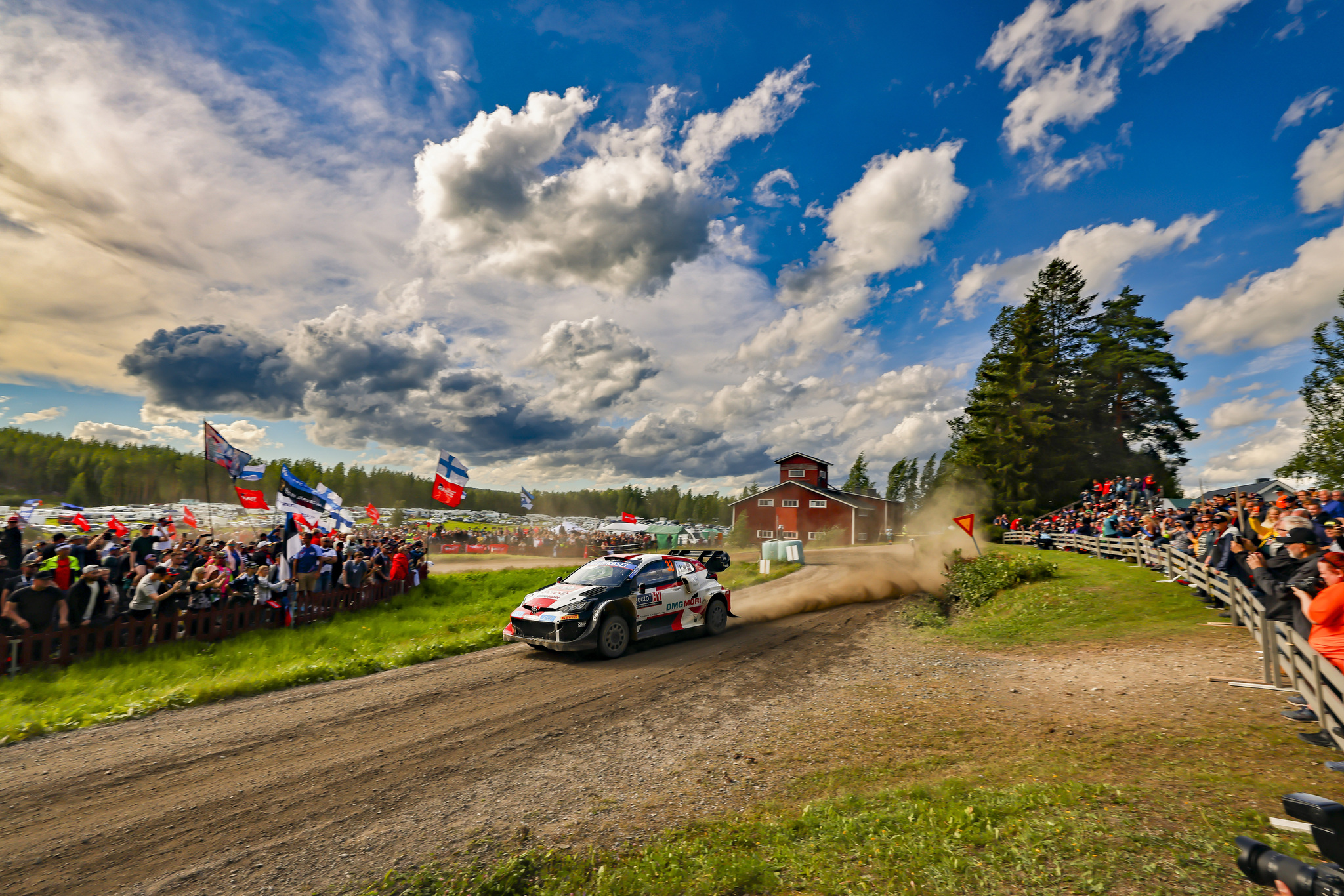 Takamoto Katsuta
"Rally Finland is a very special rally and one that I always look forward to. I think of it like my second home rally as I pretty much grew up as a rally driver on Finnish roads. The speeds are similar to Estonia, but the feeling is totally different, because the grip from the road is usually very high. I want to improve on my speed from the last rally, and I could use my test day this week to try and understand what didn't work for me in Estonia and to find a good car setup for the Finnish roads. I will try to enjoy the rally and push as much as I can. It's important to get a good result for the team, for myself and my family who will be there watching too."
Jari-Matti Latvala (Team Principal)
"Rally Finland is always a special occasion for our team. For me it's going to be an extra-special feeling this year to get back behind the wheel on a WRC event, and my aim as a driver will be first and foremost to enjoy that experience. The team's target as always is to win and the focus for that is with our regular crews. There will be fantastic support for Kalle and Jonne as world champions and championship leaders, and the victory in Estonia gives them a good boost. I think Rally Finland could be a bigger challenge, with different grip levels and returning stages like Myhinpää that Kalle hasn't driven before. Elfyn meanwhile knows what it takes to win in Finland, and we hope that he can challenge again, and also that Taka can drive with confidence on roads he usually enjoys. We can expect a close-fought rally and the team has been working hard in testing this week to give our drivers the best car possible."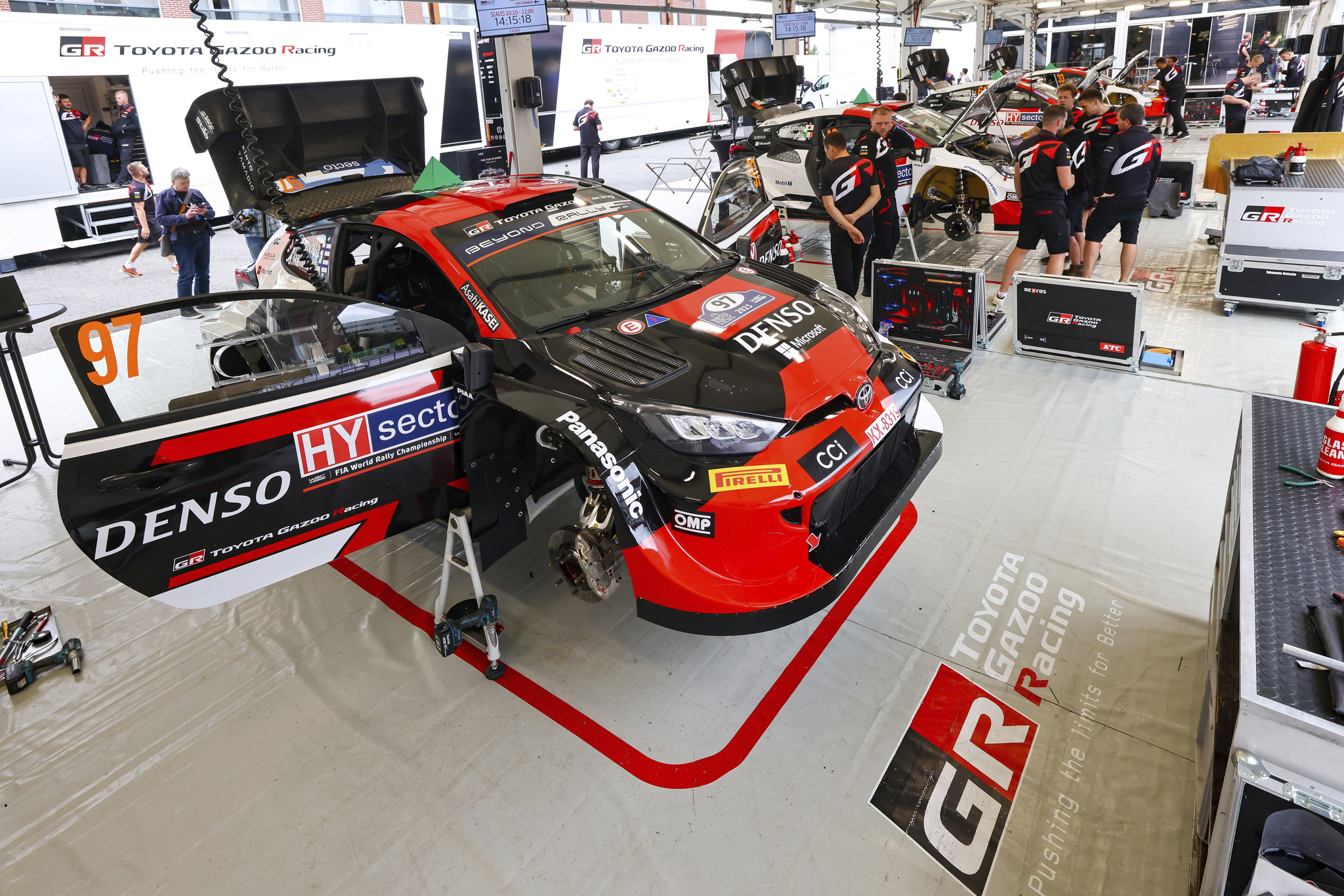 Hyundai Motorsport
Thierry Neuville
"Fighting for the podium in Finland will be important in terms of the championship, but it's going to be tough. Finland is always difficult to predict; during the recce, you never really know what the actual speed will be when you arrive at certain points in your rally car, but my experience over the past years will help. Tyre choice here is very easy: only the soft tyre works, even when the temperatures are higher, because the wear isn't that high here. You need lots of precision and protection in the car for all of the landings. The competition will be fierce. Most of them are Scandinavian drivers, so they will be hard to beat, but we are feeling confident in ourselves and the car following our podium in Estonia."
Esapekka Lappi
"I would love to win this weekend in Finland. Regardless of the result, the atmosphere is exactly what you want to have in front of your home crowd – it's very special. Rally Finland is an event with a lot of crests and jumps and normally quite high grip, and it is famous for the incredible speed. To prepare for the rally we have to do some endurance training, but we also need some muscle to keep our spines alive because the landings are really hard on some jumps! We had some good fights in Estonia with our competitors, and I hope we can be in the mix again – hopefully in front of them – in Finland next weekend."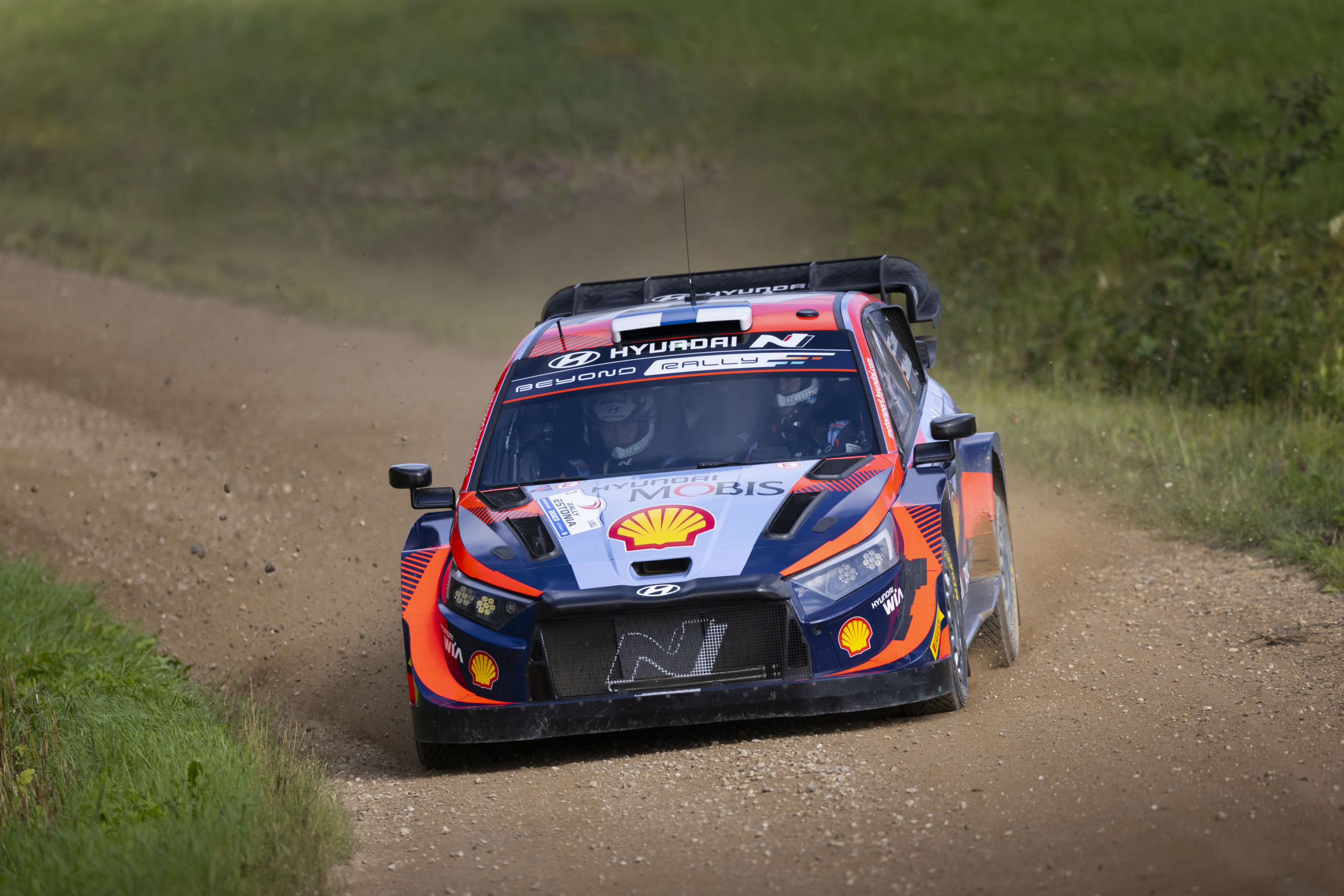 Teemu Suninen
"Rally Finland is probably my favourite rally and this year it's going to be really interesting for us. I will take the good experience from Estonia to help prepare for Rally Finland. Almost all of the corners are over crests at least, if not jumps, and it's an amazing feeling when the car feels like it is flying every second corner. Maintaining focus will be a bit challenging because there is always something happening, so we basically have double pace notes. It's a lot of information coming from the co-driver as we have to be really focused and precise. I was really happy with what we achieved in Estonia, which has given me confidence we can continue to progress in Finland and make a step towards my teammates."
M-Sport Ford WRT
Ott Tänak
"Finland generally is much more demanding event than Estonia. I've enjoyed driving there in the past and we have had some great performances in Finland before. Estonia was very tough, and we couldn't score points we needed from there unfortunately, but we still produced some good pace.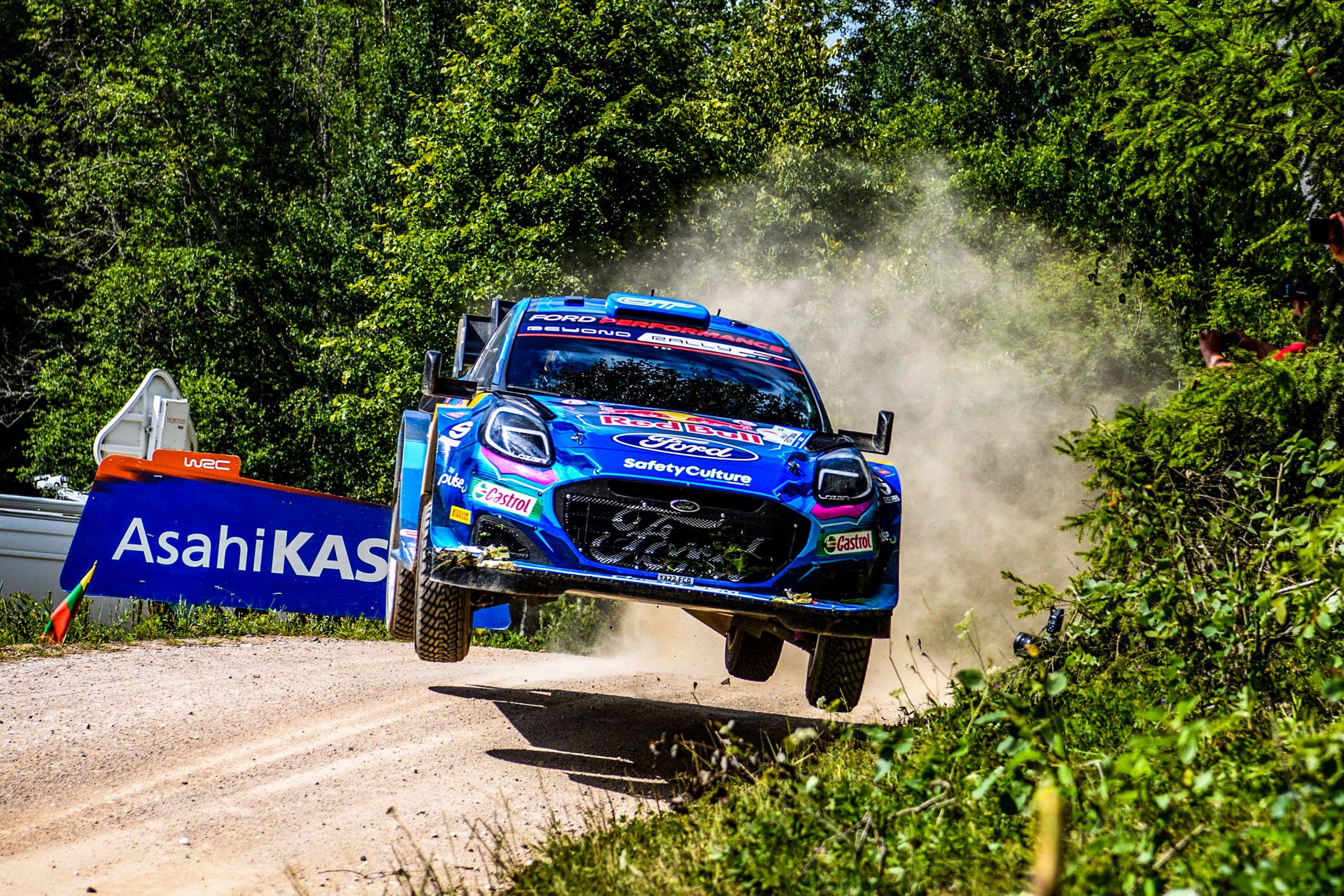 "Our focus is to find best possible feeling from Rally Finland shakedown and then we just push for the best possible result over the weekend!"
Pierre-Louis Loubet
"I am happy to continue on to my third rally in three weeks, it's been a busy July! But it's given me a lot of driving time and I think we are well prepared for Finland. We drove in very hard conditions at the weekend in Tampere, and we are ready to take on Rally Finland. The target is to do a bit better than in Estonia, stay a bit closer to Ott in terms of pace and continue our progress in the car."
WRC2 Category
Oliver Solberg
"This rally is a special one for everybody," said Oliver. "It's really special for our family – I grew up watching my dad's record-breaking run through Ouninpohja, it's still one of the coolest places to go on YouTube!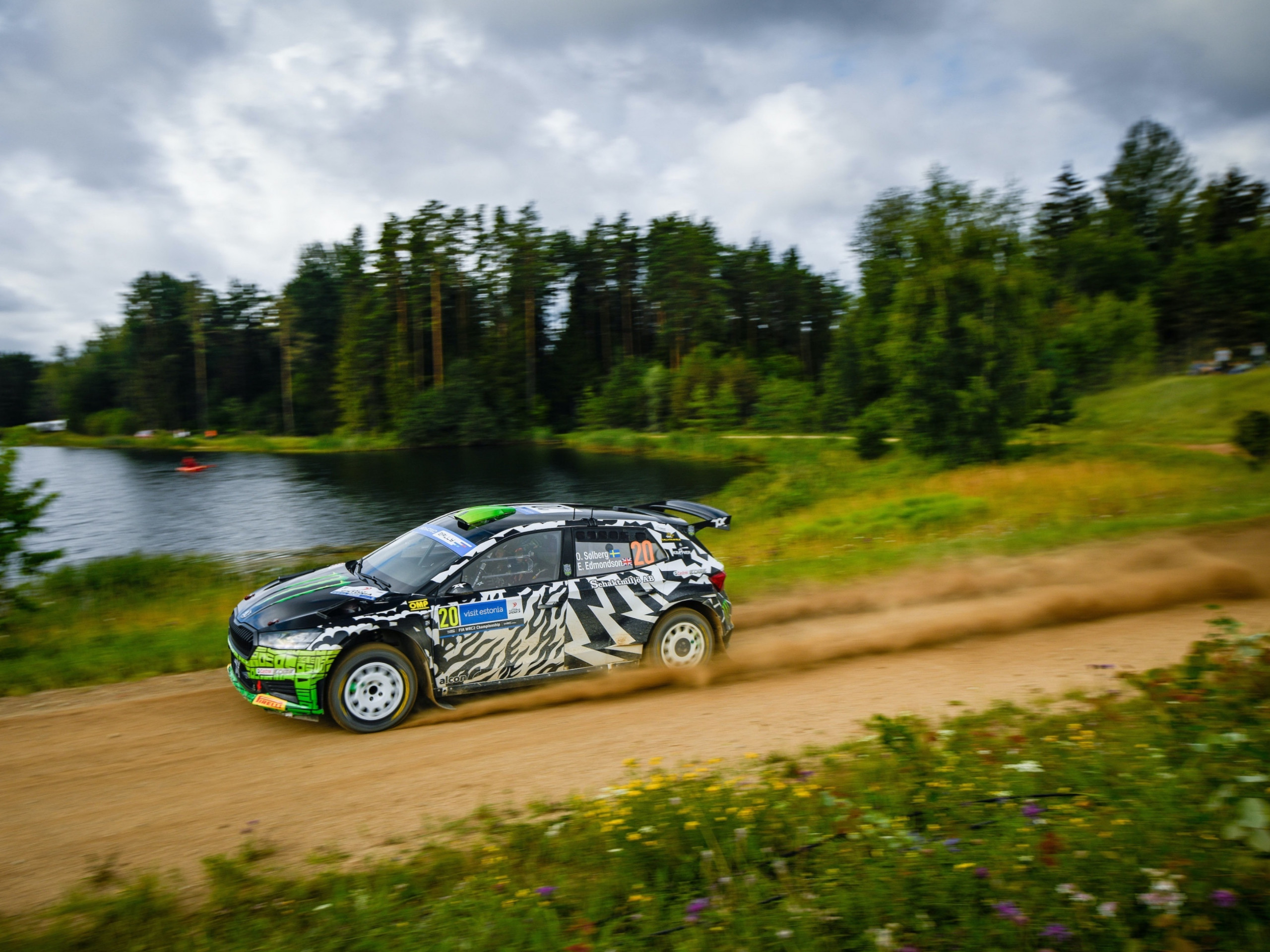 "It's the kind of event which goes beyond the stages; rallying is kind of a way of life in Finland and especially in Jyväskylä. Anybody who knows me knows that rallying is my way of life – so you can imagine I'm really excited about this week.
"It's fair to say my first two attempts at this event haven't gone completely to plan," he said. "I didn't finish the stages and that's what I need to do this time. I need to get through the rally and understand more about things like the evolution of the road from the first to the second pass.
"It would be nice to win more stages this week, but the main thing is to leave with a really good understanding of Rally Finland. It's an event which demands specific things from the car – for example you need good lateral grip as much as you need commitment and perfect pacenotes. That's what me and Elliott [Edmondson, co-driver] are working on this week."
Adrien Fourmaux
"Finland is a very fast, soft gravel rally, the stages are beautiful and it's really nice to drive. It's a nice surprise for me to be here, it wasn't originally on my programme, so I'm taking it as a nice gift after a good start to the season! I really want to enjoy this rally and the experience of being in Finland again.
"Our BRC outings are really helping with our confidence as well as development of the car, which is all good for the WRC2 campaign. The goal for Finland is to take this experience and try to be in the fight for the podium, so we'll see where we can be. It'll be my first time in Finland in the Rally2, so it will be interesting and I'm really looking forward to it."
Grégoire Munster
"Our victory in Estonia in JWRC will be a big help to us in Finland, the roads are quite similar and quite fast. It was good preparation to get in the rhythm for roads that we aren't so familiar with. There is a really strong competitor field in Finland, with lots of local, specialist drivers. It will be challenging but we're aiming for a good result, hopefully we can show some good speed against those guys who know these roads so well."
Summary
Well, what an iconic rally that we are awaiting the start for. The question is, who will fight at the front? It's hard to look past the Finns that will be competing. 2017 winner, Esapekka will certainly be on the pace and given his starting position as well, will be winning stages. However, Thierry who showed really surprising pace in Estonia and led early on. Can he and Martijn show the same pace that they did in Estonia? Of course, Hyundai won this rally last year with Ott and Martin when they were there.
However, Malcolm Wilson's M-Sport team will hope that having former Rally Finland winners Ott Tänak and Martin Järveoja in one of their Puma Rally1 cars will lead to a great result. They certainly showed great pace in Estonia last time out and will be on the pace, I am sure! With their teammates, Pierre-Louis and Nicolas Gilsoul, the young Frenchman will be looking to show great pace and understand the unique nature of these stages.
Finally at Toyota, Jari-Matti will sit in an extra car, whilst Kalle, Elfyn and Takamoto go for the top times. The Welshman only has to think back three years to this rally when he and Scott took a brilliant result. They could repeat that result this weekend, and I know a certain group of fans that would be really happy with that. Takamoto could get a really good result here. It is well known that he has lived in Finland for some years and could deliver a really good performance.