Red Bull Racing have revealed the RB19 livery and a partnership with Ford during an event in New York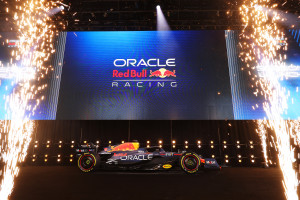 The event from New York features interviews from Christian Horner, Daniel Ricciardo, Max Verstappen and Sergio Perez. However, the main points of interest from the event were the reveal of the RB19 and the announcement of the Ford and Red Bull Racing Collaboration from 2026.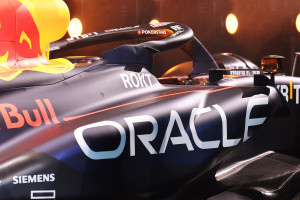 To The livery of the RB19 is very similar in relation to the design. The only main differences seem to be the changes of the sponsors from Puma to Castore in terms of merchandise. Rokt has also appeared on the side of the livery .Other than that, the livery has remained the same.
The main feature of the long stream, however, was the announcement of Ford and Red Bull Racing's collaboration from 2026. According to Formula One's official website, this collaboration will start in 2023 with Red Bull Racing and Alpha Tauri taking the engine from 2026 until 2030, at least. Speaking about the collaboration, Christian Horner said "It's fantastic to be welcoming Ford back into Formula 1 through this partnership." He goes on to say "They are a manufacturer rich in motoring history that spans generations. From Jim Clark to Ayrton Senna and Michael Schumacher, the lineage speaks for itself." Jim Farley, CEO and President of Ford Motor Company, also stressed, however, that, with this new collaboration, Ford will be looking to win in F1 with Red Bull.
What do you think of the RB19? Do you think the the Ford and Red Bull Racing collaboration will be a success?