A sad day in the Brookes Camp.
Josh Brookes has spoken of his fondness for the Italian marque and the Carlisle based Paul Bird Motorsport team (PBM), as the 2022 season draws to a close.
Runner up in 2019 to Scott Redding and then Champion himself in 2020, Josh had been a regular front runner on the Ducati Panigale V4r over his time but recent struggles with grip have seen Brookes and the PBM team decide to part ways and seek alternative arrangements for 2023.
Brookes has signed with FHO Racing BMW, where team principal Faye Ho has welcomed him with open arms. Hoping to bring the former British Champion into the team to push on and challenge for the British Superbike Championship with both Brookes and re-signed Peter Hickman.
Brookes PBM season concluded with two top 10 finishes at Brands Hatch.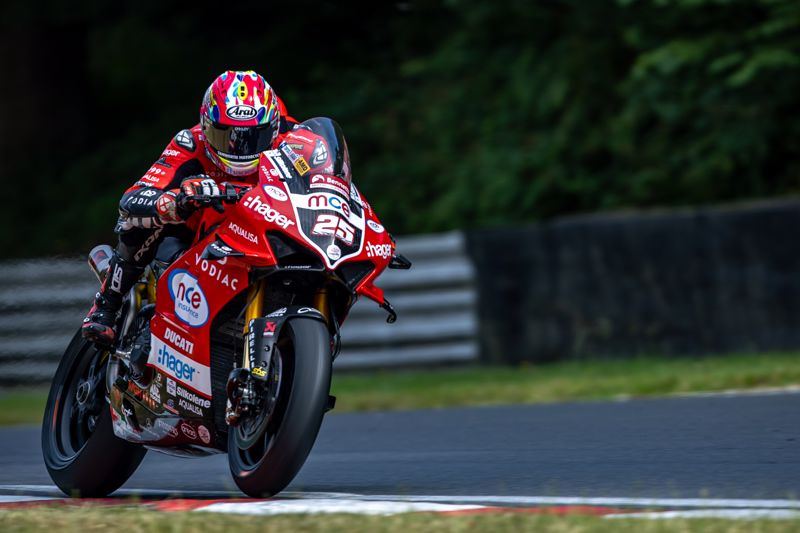 Josh Brookes: "It's a sad day for me as I've grown to love the MCE Ducati and I'm going to miss riding the bike as I think anyone who rides a Ducati will say its infectious, like motorbikes are in general. I've enjoyed my time with the brand and the team as we've had a good time together but who knows what the future will bring. As for today, I'd say it's been my best day on the bike this year so it's nice to end on a positive note. Seventh is not the result I want but in terms of lap times and consistency, and staying strong right up until the end, I felt better than I have done all year. I kept pushing and was running close to the British Champion so that's a good achievement in our final race together."
Johnny Mowatt, Team Co-ordinator: "It's nice to see Josh end the year, and his time with us, strongly in the final race of the year and no one can fault his commitment, dedication, or professionalism for the entire four years he's been with us. The MCE Ducati PBM team have made some good friends in Josh and his wife Aimee, and we all wish him well for the future. Tom obviously hasn't been with us as long but it's been a pleasure to have an ex-World Champion riding for the team and he'll be moving to pastures new in 2023 so, again, we wish him well. We'd also like to congratulate Bradley Ray and the Rich Energy OMG Racing Team on their title success and also thank all of our sponsors for their commitment and loyalty."
It has also been announced by the team that Tom Sykes will also move on from the team now the 2022 season has concluded. It is rumored that Sykes will pursue a ride in World Superbikes with either a Puccetti Kawasaki or possibly even a Barni Ducati but official announcements are yet to be received.
Tom Sykes: "I can't deny it's been a disappointing season as I came to BSB and the PBM team to get involved and fight for the title. Unfortunately, we had some restrictions and whilst we showed what we could do at a big circuit like Donington we ultimately couldn't do that often enough. I'm upset for myself and the team as the level of talent at PBM, in all areas of the garage, deserves a lot more. Sometimes you have difficult seasons and, unfortunately, 2022 has been one of those years. I'm obviously very grateful for the opportunity at PBM and they've been a pleasure to work with all year so would like to wish them all the best."