Bradley Ray is on the verge of achieving the dream. From Red Bull Rookies to British Superbikes, the Rich Energy OMG Racing Yamaha rider is aware that it isn't a done deal but has everything he needs within himself and around him, to become the 2022 British Superbike Champion.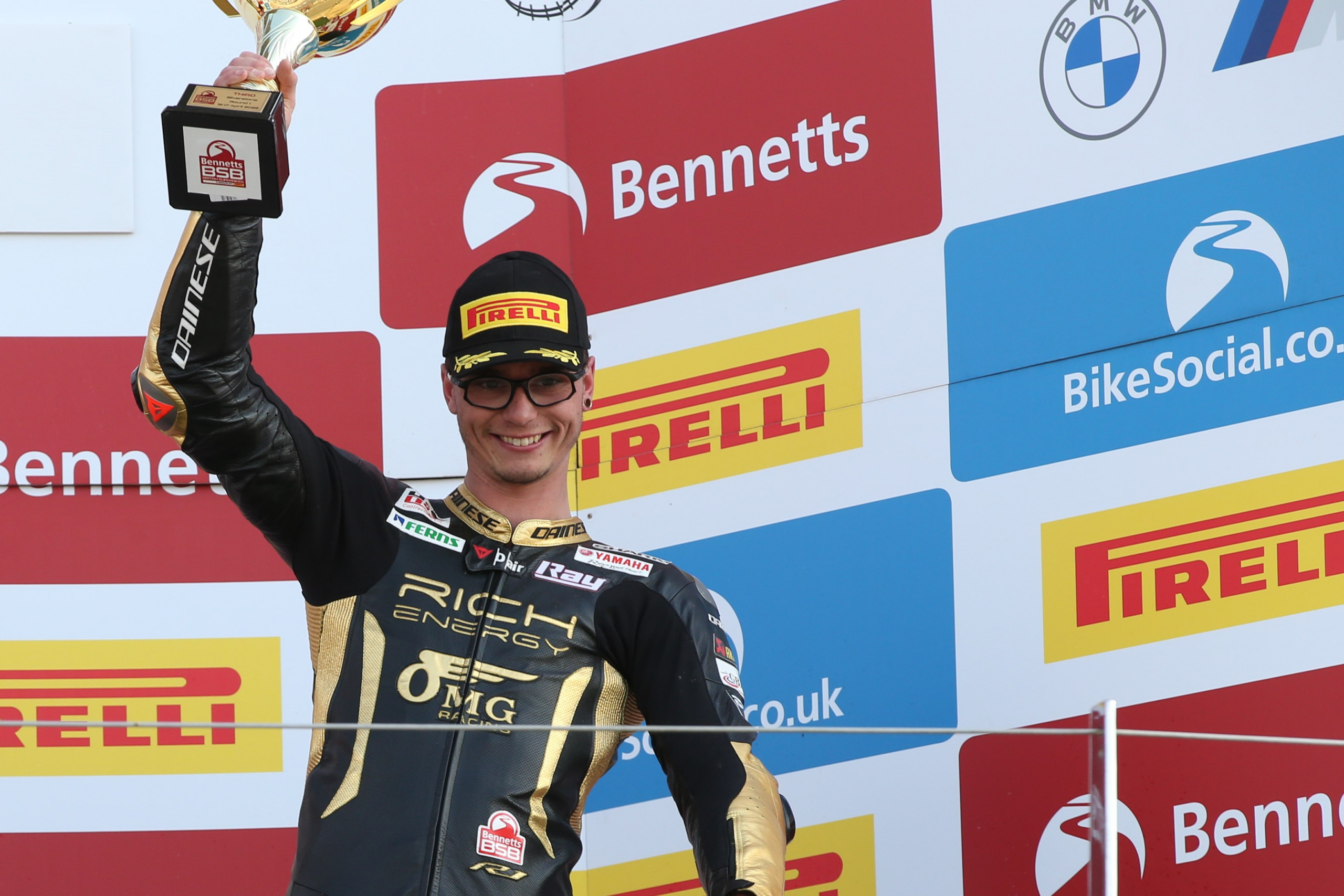 Speaking to Eurosport's Steve Day after Friday's Free Practice sessions, Ray seems very calm, relaxed and aware of what he needs to do. More so than anything though, the Yamaha rider seems to know it is easily within his grasp. While anything can happen in racing, Ray is riding the crest of a wave at the moment and is in prime place to wrap up the title in Saturday's Sprint Race with a 7th place finish, or better.
When asked if his strategy is to ignore the championship for now…
"Yes I am to be honest. It's always nice coming back to Brands Hatch for the finale. It's always a nice atmosphere coming back here. It's been a long couple of weeks from Donington. I've been trying to block out as much as possible and just carry on with the same routine as I normally would be. I'm honestly feeling good, feeling quite relaxed. This morning was really good. I felt relaxed. I felt really good on both the soft and the hard tyre, as we've done a bit of work on both, in case we need to run both tyres this weekend but honestly, I felt really good straight away. We've changed lots on the bike from when we were here last time at Brands, so I've been really looking forward to coming back. Three fourth places here last time so let's try and do a good job in tomorrow's race. If we can seal the championship up tomorrow, it makes Sunday a much more relaxing for me."
On how much it would mean to himself to become the British Superbike Champion for 2022…
"It's a dream from being a little kid. I remember coming to watch the British Superbikes as a young kid. It's always been something to aim for. I've been through loads of different classes in the British championship, but also the Spanish championship and Red Bull Rookies so for me to actually lift the trophy at the end of this season after all the highs and lows, the doubts that you have as a racer, it would be nice to cement that, lift the trophy and be proud of what myself and my family have achieved over the years."
Ray needs 9 points (7th place) to become the champion for 2022. Next up, qualifying on Saturday morning to sort out the grid positions for Race 1 and hopefully, for Ray, put him in a position to keep out of trouble on the first lap and allow him to concentrate on the task at hand.