Rounds 2 and 3 of the FIA World Rallycross take place in Riga, Latvia at the Bikernieku Kompleksa Sporta Baze towards the northwest of the capital. At a length of 1.295m and a ratio of 60:40 of asphalt and dirt, this track has become both a fan and driver favourite.
Coming into this doubleheader, Johan Kristoffersson is leading the championship from Timmy Hansen and Ole Christian Veiby. Kristoffersson is the defending champion coming into the first season where the powertrains have changed across from internal combustion to fully electric. The powertrains are all developed by Kreisel Electric.
The powertrains deliver 500kW of power to twin motors which is equal to 680bhp and provides 880Nm of instant torque. The acceleration of these RX1e cars is higher than Formula 1 cars. Starting at a standstill, 100km/h can be reached in 1.8 seconds.
The entry list for the two rounds is the same as it was in Hell, Norway meaning that there will be 8 drivers competing during the weekend. René Münnich and Kevin Hansen will be hoping that their fortunes can be turned around from finishing eighth and seventh respectively in the first round.
Compared to the 2021 season, there have been changes not just to the powertrains but also to the format of the weekend. Immediately after the morning practice session, the grid for heat 1 will now be set using a SuperPole format.
As this is a double header weekend, there are two heats. The starting grid for heat 2 will be set using the finishing positions from heat 1 rather than the overall time however positions per heat will be determined using time.
After the heats, there will be a progression race to determine which 10 drivers, if there are more than 10 competing in the event, make it through to the semi-finals. From the semi-finals, the drivers that finish in the top 2 will automatically make it through to the final and the highest placed third placed driver will also make it through.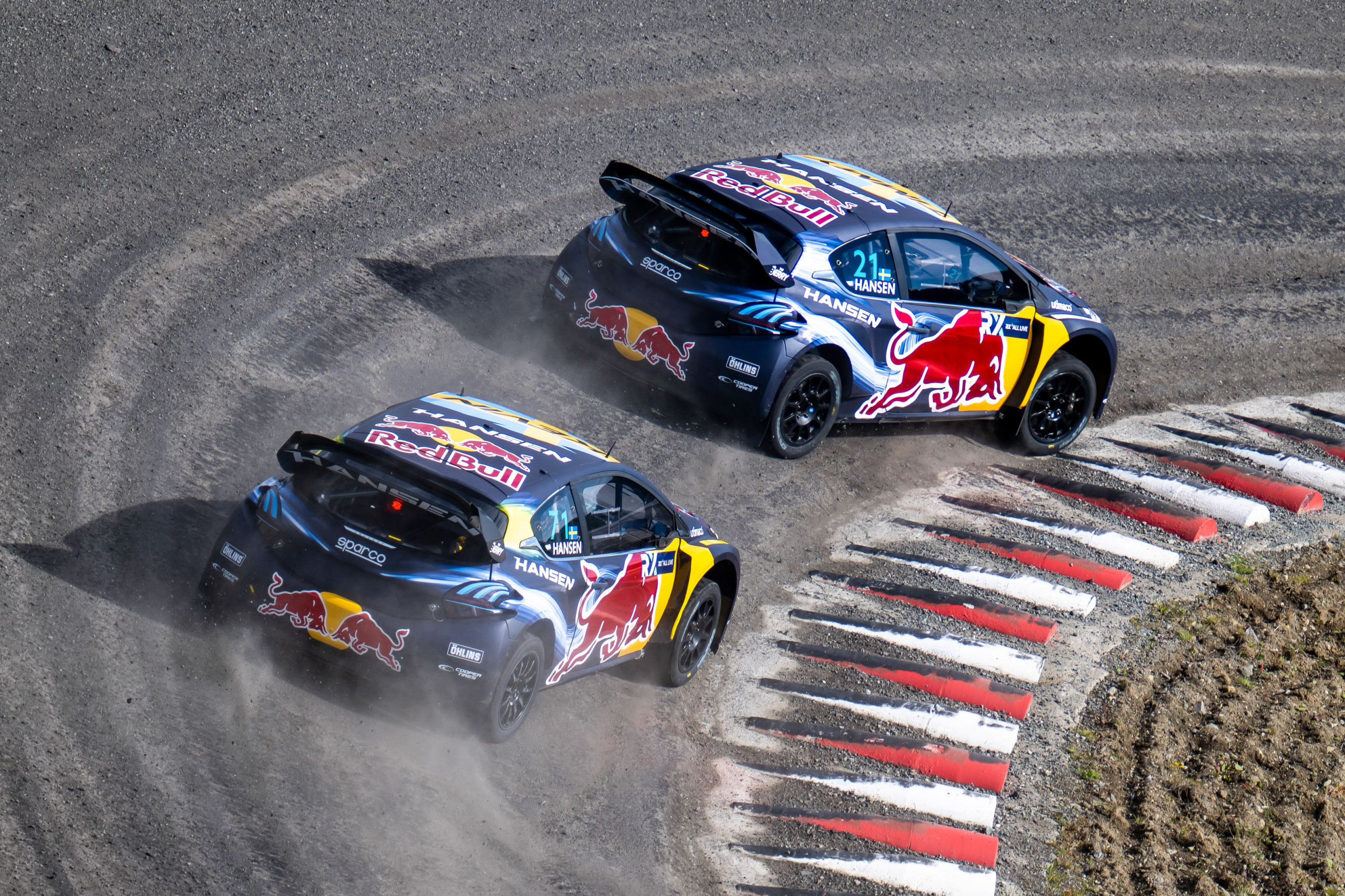 As of this year, there are no more staggered grids, and every race will have a side-by-side grid.
Practice for the event starts at 9:00 local time with SuperPole scheduled to start at 10:25 local time. The event should be exciting as all Rallycross events are and watching the electric cars going around one of the best circuits on the calendar will be a sight to behold.