Following the speed fest that was Rally Finland that Ott and Martin took victory in, we head to the fast tarmac roads of Belgium in the Ypres region. This was the scene of the Thierry and Martijn win last year, and they will hope that they can repeat this again this year. There will a number of drivers that will want to take victory though.
At Toyota, Kalle and Elfyn will know that their car has the pace on tarmac, whilst at M-Sport Ford, they know that their car is also on the pace, and with Craig and Paul taking a podium on this rally last year when at Hyundai the Irish crew will fancy their chances.
The stages will be tricky on the second pass once the tarmac is covered in dirt from the big cuts in the corners, and this will make road position very important during the morning stages on Friday.
Let's take a look at the stages and hear from the drivers. This year there are 281km's over 20 stages.
Ypres Rally Belgium begins on Friday with two passes of four stages: Vletern (11.97km), Westouter-Boeschepe (19.60km), Mesen-Middelhoek (7.99km) and Langemark (8.95km).
Saturday is the longest day of the event, with the itinerary consisting of eight tests that have a combined distance of 133.82km.
Two runs each of Watou (12.36km) and Kemmelberg (13.31km) bring the rally to a close on Sunday.
The second pass of Kemmelberg (13.31km) will be the event's Power Stage, which offers additional points to both the crews and manufacturers.
You'll notice that there is an absence of the stages run into and around the Spa-Francorchamps track this year, with some proper stages run on the final day instead.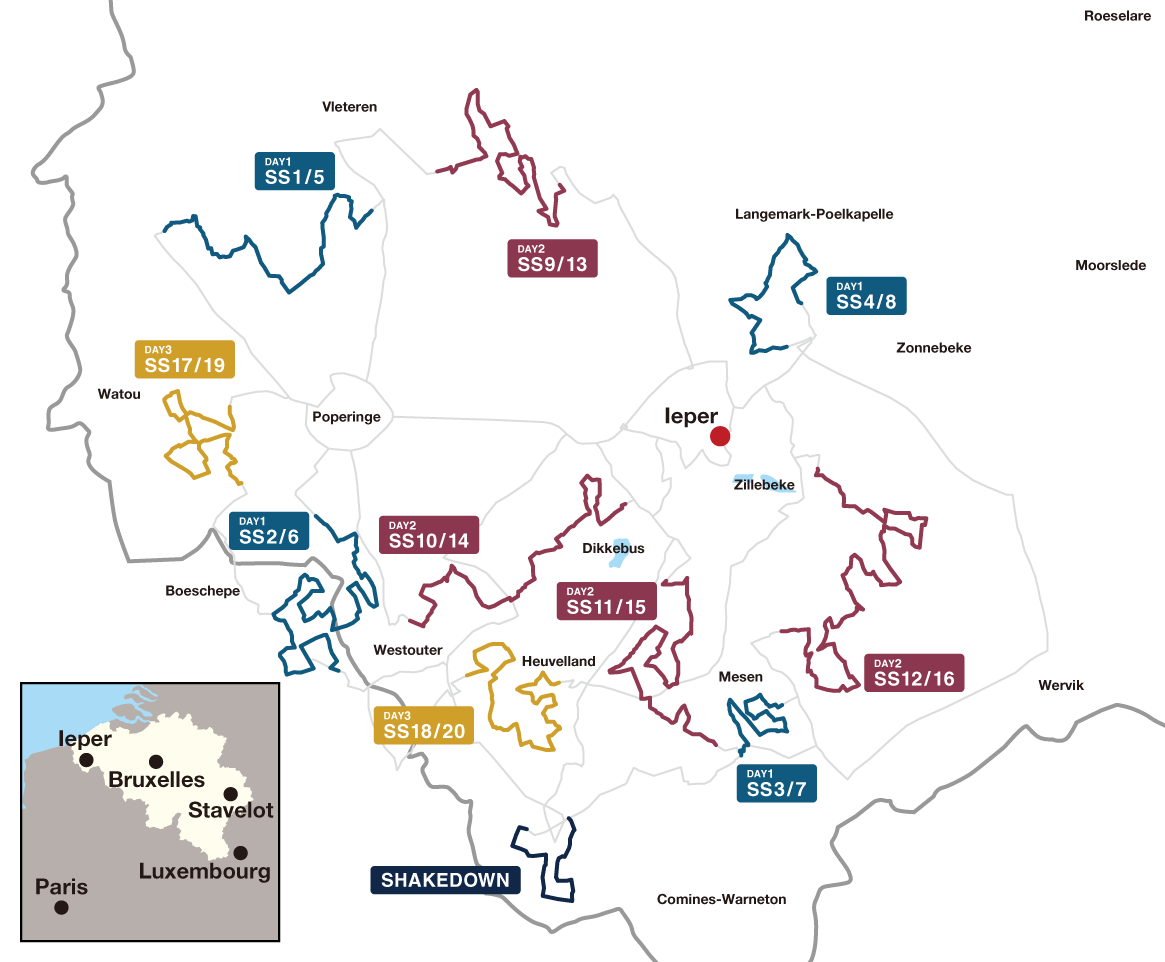 Toyota Gazoo Racing WRT
Kalle Rovanperä
"I'm feeling good about going to Belgium. Last year we had quite a good rally there overall, I enjoyed the challenge of a new event and hopefully we can do a good result again this time. The style of the roads are tricky, with really big cuts and a lot of mud and gravel on the road. It could depend on the weather conditions: If it's dry then we saw last year that it can be a bit dusty for the first cars, but if it's wet then it should be perfect for us to be the first on the road. We had a good test a couple of weeks ago and between us I think we improved the car quite a lot."
Elfyn Evans
"Ypres is a unique event, and completely different to our recent rallies. Even compared to the last asphalt round in Croatia, the demands are quite different. There's a lot of long straights and junctions, which sounds straightforward on paper but in reality, it's far from it. There's a lot of surface changes, the roads are often very narrow and bumpy in places, and the braking from very high speed into the junctions is critical. Those who had previous experience showed the value of that last year, and this year we went into our pre-event test knowing a bit more what to expect and what we need from the car. So, I'm looking forward to seeing what we can do."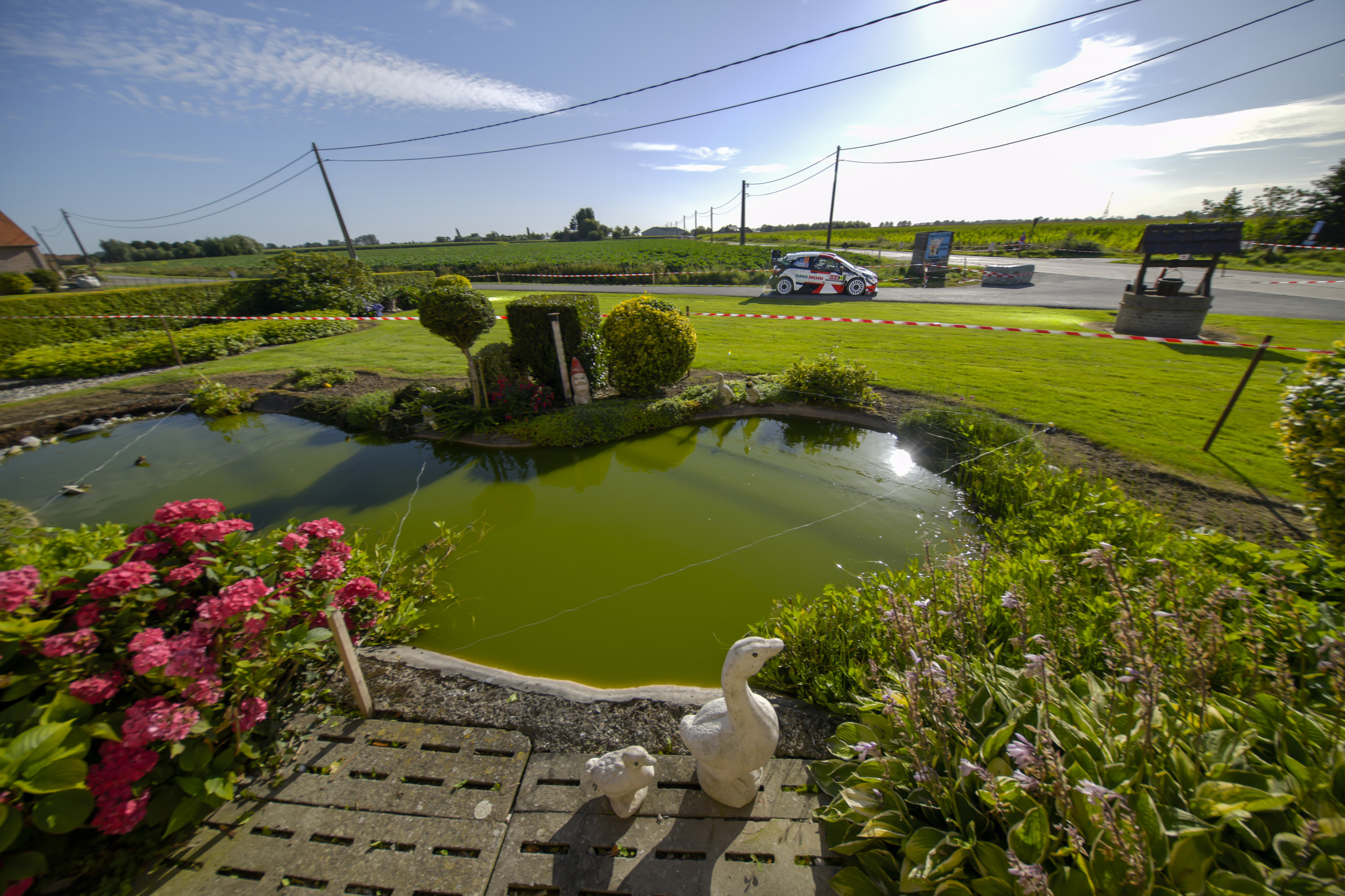 Esapekka Lappi
"Ypres will certainly be a tough challenge. I've been there once, eight years ago in the European championship, and the speed was OK until we crashed out. But I'm actually really looking forward to going back there. I enjoy this car on asphalt a lot. In Croatia we didn't get the result we wanted but I was really satisfied with how good the car was to drive, and that's why I'm feeling pretty confident going to Belgium. I don't have the experience that the others have from last year, but I still think we can be competitive and fight for a good position."
Hyundai Motorsport
Ott Tänak 
"We head to Belgium on the back of our Finland victory, which was certainly a good morale boost for the team. Ypres is a unique tarmac rally, one that looks quite simple on paper – lots of straights and junctions, and not so many types of corners. In reality, it is actually quite tricky because the junctions and cuts are different and it can be very demanding, especially if the weather is mixed. You need a lot of confidence in the cuts and a stable car. Power will also be really important with acceleration from slow speed. We'll try to keep the momentum from Finland, even if it's a very different type of rally."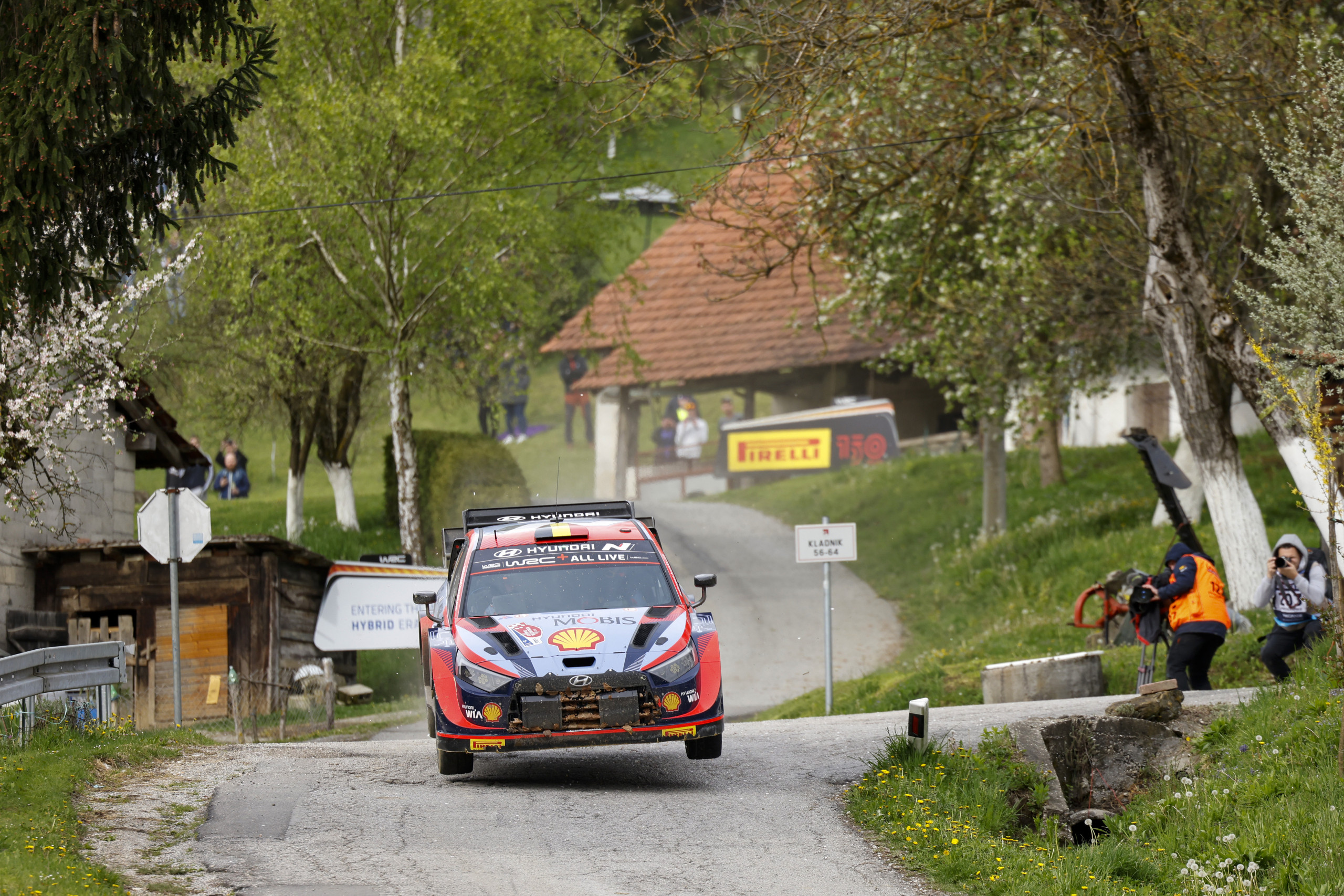 Thierry Neuville
"Ypres Rally Belgium, our home rally, is probably the event that we're looking forward to the most in the season. I've got good memories from last year, and in fact previous visits when the event was part of the IRC. I can't wait to get back. We're finally heading to tarmac again after a run of tricky gravel rallies. We hope to return to winning ways in front of the local spectators, fans, supporters, and family members; we'll certainly be motivated and ready to do our best. There is only one goal: to repeat our victory from last year. It won't be easy, as the competition is so tough. We will need to make sure everything is on point if we are going to be competitive."
Oliver Solberg
"The disappointment from Rally Finland was huge, so I am determined to bounce back from that quickly. It was, at the same time, great to see all the smiles and celebrations after the team's victory. The girls and guys in Alzenau are working so hard for this. Ypres is next and it's a very specific event on the calendar, lots of cuts and mud make it one of the trickiest tarmac events. I have great memories from last year when I was leading WRC2. Of course, this year, I will be in the Rally1 car which will be a new challenge, but I will try to go fast. You need a precise car to suit the narrow roads, and an easy car to drive with all the cuts. Most importantly, we don't want any surprises."
M-Sport Ford WRT
Craig Breen
"It'll be nice to go back to Ypres, it's always a rally I like. I've been now quite a number of times and last year went extremely well; we were fighting for the win the whole way through, and I had some good speed. We also won the event in 2019, before it was in the world championship, so we have some good memories there.
"We're looking forward to the rally, hopefully we can get a good result and show the car's speed, it's shown its pace on Tarmac right from the start, so let's see what we can do."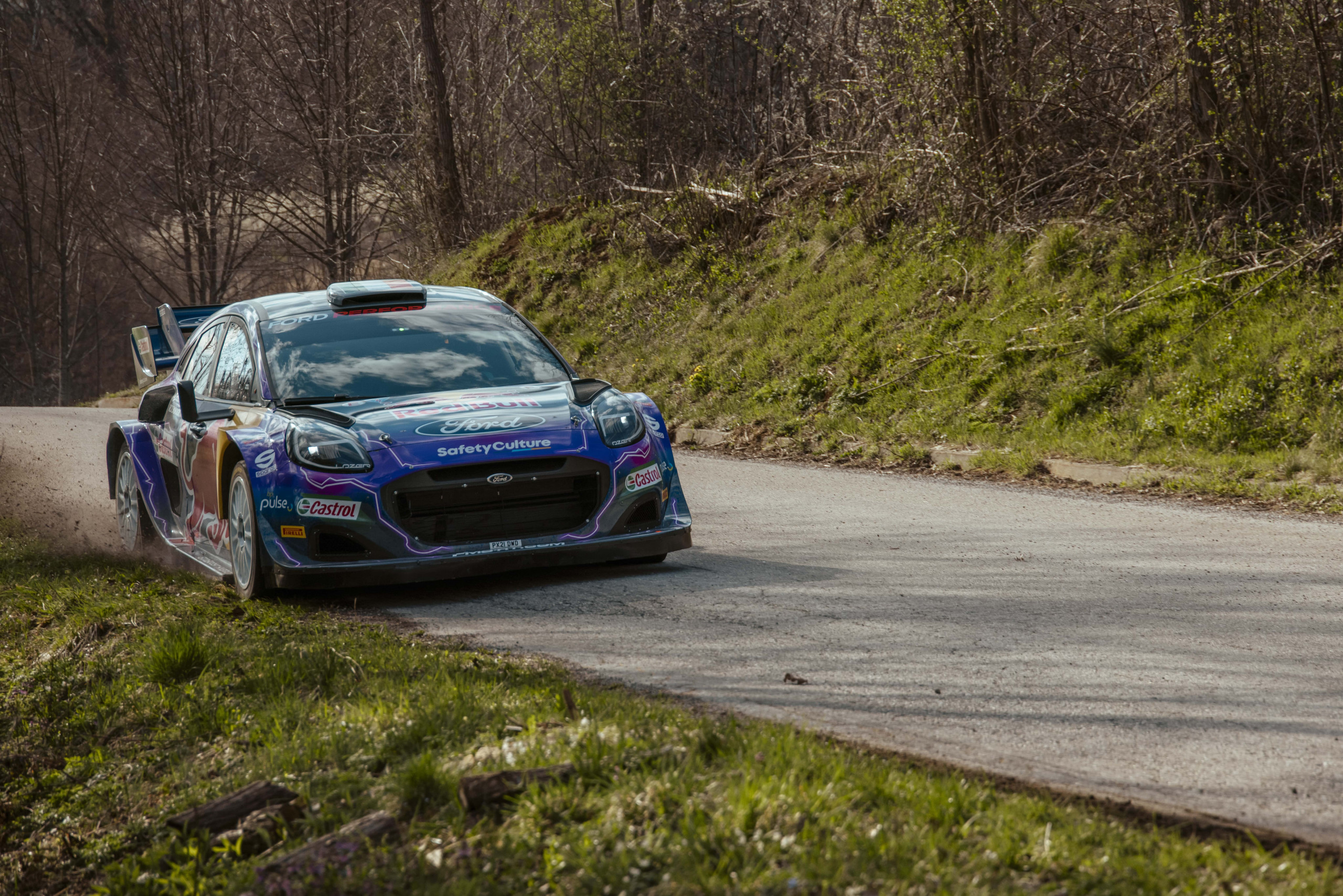 Adrien Fourmaux
"I'm happy to be back in Ypres and back on Tarmac on what is a really technical rally. There are a lot of different grip levels here, and plenty of junctions where we need to be fast and efficient. There are a lot of really fast sections that are quite narrow with low grip into the entry, so we need to keep a lot of focus there.
It's the closest rally to home of the season for me, less than an hour from my house, so I hope to see a lot of fans and to really enjoy the moment. My goal this week is just to get some confidence back on Tarmac and finish the rally in a decent position."
Gus Greensmith
"Ypres is a very difficult and unique rally because there's very little room for error with ditches lining every single road, and the roads themselves being very narrow. It's a tricky rally to compete on, even though it seems very simple on paper.
"We've had a good car on Tarmac all year, so we're hoping to put that to good use and go for a good result."
Jari Huttunen
"Finland was a very exciting event for me and a really big challenge, but it will be nice to get back into the Rally2 on this event. We had a strong performance last year here in Belgium and the format is going to be more or less the same, so we are hoping to build on our knowledge to get another good result.
"We'll need to take some time to re-adjust to the car first, but then we'll see what happens."
Summary
Well, we are set for a very fun and quick rally later this week. Can Kalle and Jonne take another victory this and look to put their hands onto this season's world championship? They hold a huge 94-point lead over their closest competitors, Ott and Martin, whilst Thierry and Martijn are just one point back in third.
Could Elfyn and Scott get in the mix for the victory though? We know that they have pace on tarmac and have fought for wins over the last few sealed surface rallies. They will be a crew to definitely watch.
Finally, Craig and Paul have to be considered as potential winners. We know that the Puma has pace on the tarmac and so let's see if they can go one better and take victory. The M-Sport team would love to see that happen, so let's wait and see how it all comes together for them.