The final day then and with 54km over four stages. The startlist looked like this – Lappi, Greensmith, Loubet, Katsuta, Evans, Neuville, Breen, Tänak, Rovanperä. The character of these stages were quite different compared to the first two days, with wide roads and a new stage to start the final day.
That first stage then, SS17 Trakošćan – Vrbno 1 – 13.15 km, and once again due to opening the road, Esapekka was fastest, with Kalle second and Thierry third. The Belgian and Irishman, Craig were battling over the final spot on the podium, with the Puma driver keeping the time loss to just four tenths. Kalle opened up his lead to 31.1 seconds after Ott could only manage the ninth best time, a full 12 seconds slower than the leader.
Into SS18 Zagorska Sela – Kumrovec 1 – 14.09 km, the first look at the power stage and the top three was Thierry, Ott and Gus. With Thierry going fastest and Craig with the sixth best time saw him emerge behind Thierry in fourth place.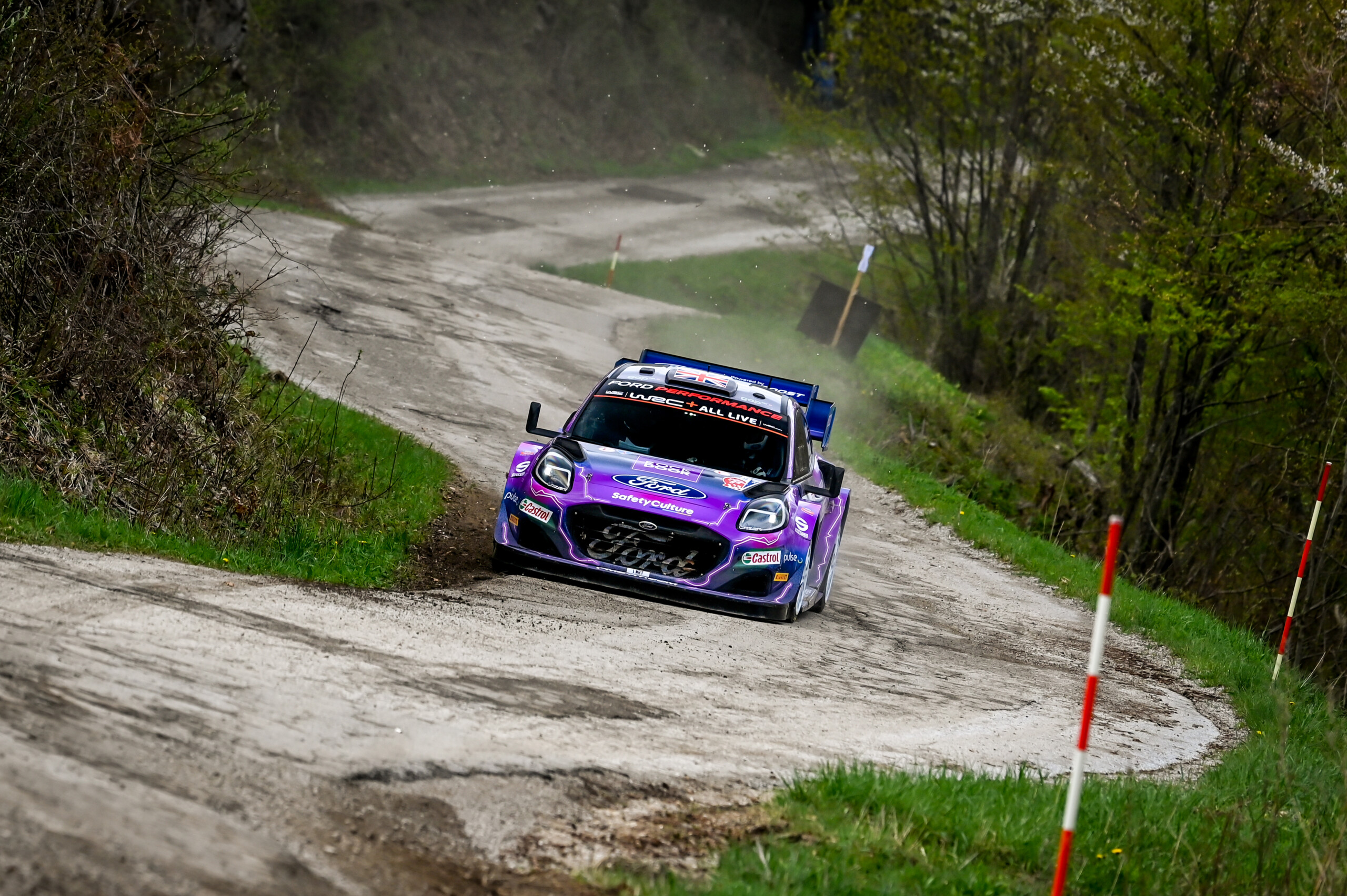 There was huge drama though in SS19 Trakošćan – Vrbno 2 – 13.15 km as the rain came down around 30 minutes before the stage start and continued to pour down! Some of the crews tackled the stage with their hybrid systems turned off, just to make the cars more controllable, particularly if running harder tyres that take time to warm up. Well, Ott was fastest from two WRC2 drivers, Emil Lindholm and Chris Ingram who had both run full wets in the stage and giving them a grip advantage. Thierry had set the early pace before being knocked down to fourth.  The huge news for the leaderboard was that with Kalle only eighth fastest that there was a lead change for the first time and now Ott led by 1.4 seconds over erstwhile leader Kalle.
The final stage then, SS20 Zagorska Sela – Kumrovec 2 [Power Stage] – 14.09 km, run around two hours after the end of the previous stage. The startlist was changed – Rossel, Kajetanowicz, Lindholm, Gryazin, Lappi, Loubet, Greensmith, Katsuta, Evans, Breen, Neuville, Rovanperä, Tänak. Emil Lindholm set the early pace on this one, which was amazing as three Rally1 cars came through and didn't eclipse the time set by the Finn in his Skoda Fabia Rally2. Then Elfyn came through and was fastest. What followed that was that Craig came through next and was slower than Elfyn but faster than Emil. Thierry was next and what unfolded for him was incredible. He slid wide on a left-hander and the car went into a ditch on the outside of the corner, followed by the front corner digging into the ditch and the rear pitching into the air. The car near rolled, but thankfully landed back onto it wheels, albeit facing the wrong way! Once he'd turned the car around, there was a further problem as now it appeared that the intercom had failed, so now Martijn needed to use hand signals for the rest of the stage. The Belgian finished the stage with damage and a puncture, but somehow managed to hold on to his third place. Just two cars left then, Kalle and Ott. The Finn came through and was really fast, setting the best time. What would Ott do then? Would he hold onto the lead? Well, he came through the splits and was slower than Kalle in each one and then ended up 5.7 seconds slower than Kalle, the Finn ultimately taking victory by 4.3 seconds. The top five in the stage was Kalle, Ott, Elfyn, Craig and Emil, and they all took power stage points.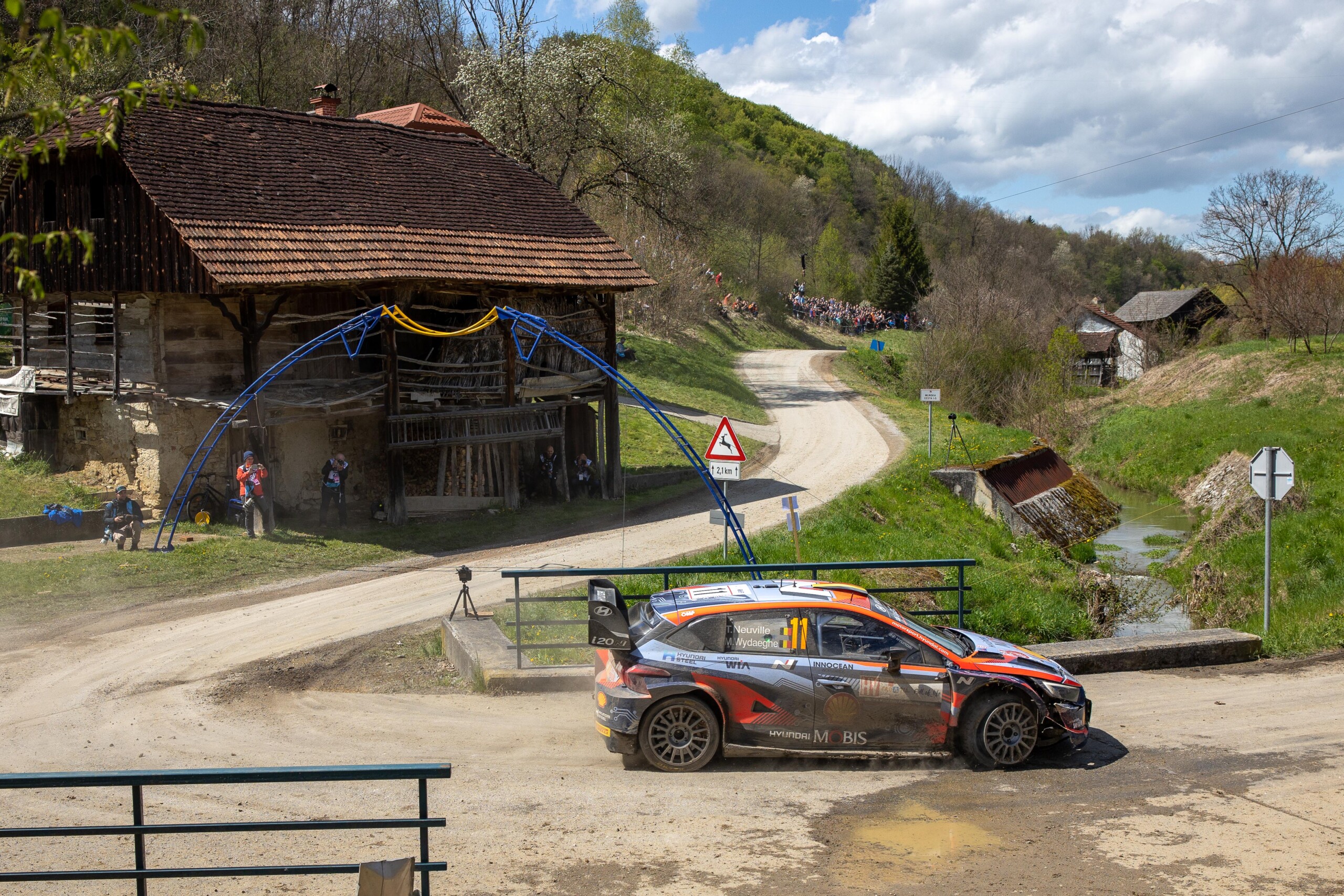 Final Overall Classification –Croatia Rally
| | | | | |
| --- | --- | --- | --- | --- |
| 1 | K. Rovanperä | J. Halttunen | Toyota GR Yaris Rally1 | 2:48:21.5 |
| 2 | O. Tänak | M. Järveoja | Hyundai i20 N Rally1 | +4.3 |
| 3 | T. Neuville | M. Wydaeghe | Hyundai i20 N Rally1 | +2:21.0 |
| 4 | C. Breen | P. Nagle | Ford Puma Rally1 | +3:07.3 |
| 5 | E. Evans | S. Martin | Toyota GR Yaris Rally1 | +3:46.0 |
| 6 | T. Katsuta | A. Johnston | Toyota GR Yaris Rally1 | +8:08.5 |
| 7 | Y. Rossel | V. Sarreaud | Citroën C3 Rally2 | +10:01.0 |
| 8 | K. Kajetanowicz | M. Szczepaniak | Škoda Fabia Evo | +11:01.2 |
| 9 | E. Lindholm | R. Hämäläinen | Škoda Fabia Evo | +11:11.9 |
| 10 | N. Gryazin | K. Aleksandrov | Škoda Fabia Evo | +11:48.5 |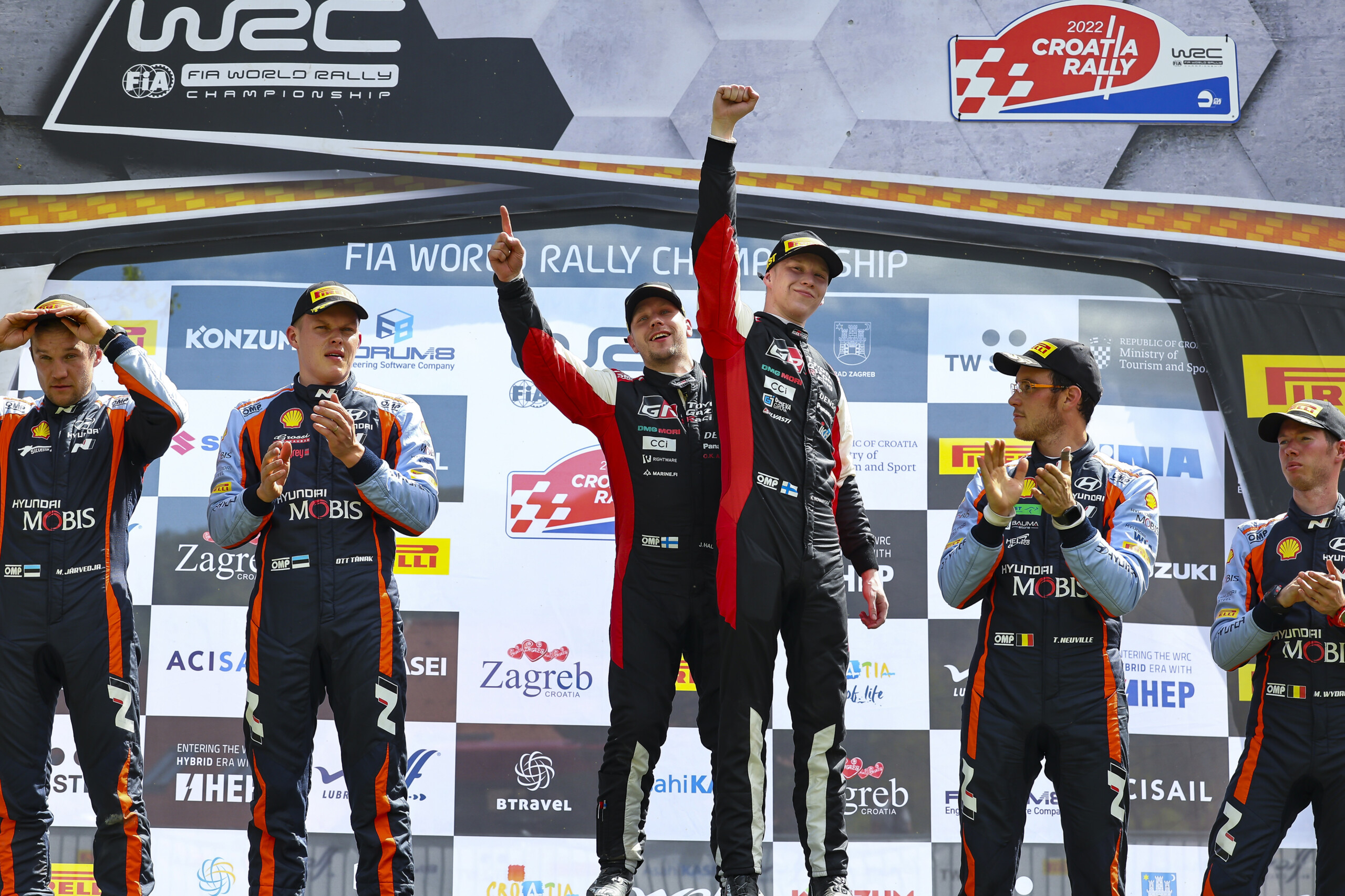 Let's hear from the drivers
Toyota Gazoo Racing WRT
Kalle Rovanperä (1st)
"This feels like the best win for me so far. It was such a tough weekend; the conditions were incredibly difficult and I think everyone had some issues or moments at some point. Today was really tough again. It looked like it was going to be too difficult for us to win with the way that the weather turned out. We lost a lot of time in the rain and we didn't think the tyre choice would be too good for the final stage either with how much mud there was. But we just decided to go for it and push hard and the time was great. There will be some more difficult rallies to come opening the road on gravel which will be a new experience for me, but for now I'm happy of course: The pace is really good and everything is going well."
Elfyn Evans (5th)
"It was a pretty difficult final day. A lot of rain that we weren't expecting and with four hard tyres that was very tough. But I was happy to secure the fifth place, which is better than nothing, and at least we managed to top it up with a few points from the Power Stage – which was pretty much as good as we could expect with the tyre choice we had in those conditions. Overall, it's been a really difficult weekend again for us. When we had a start like we had on Friday and were effectively last already, it's difficult to fight back. But we try to look positively to Portugal and hope for better. Congratulations to Kalle: He did an incredible job all weekend and clearly deserved to win."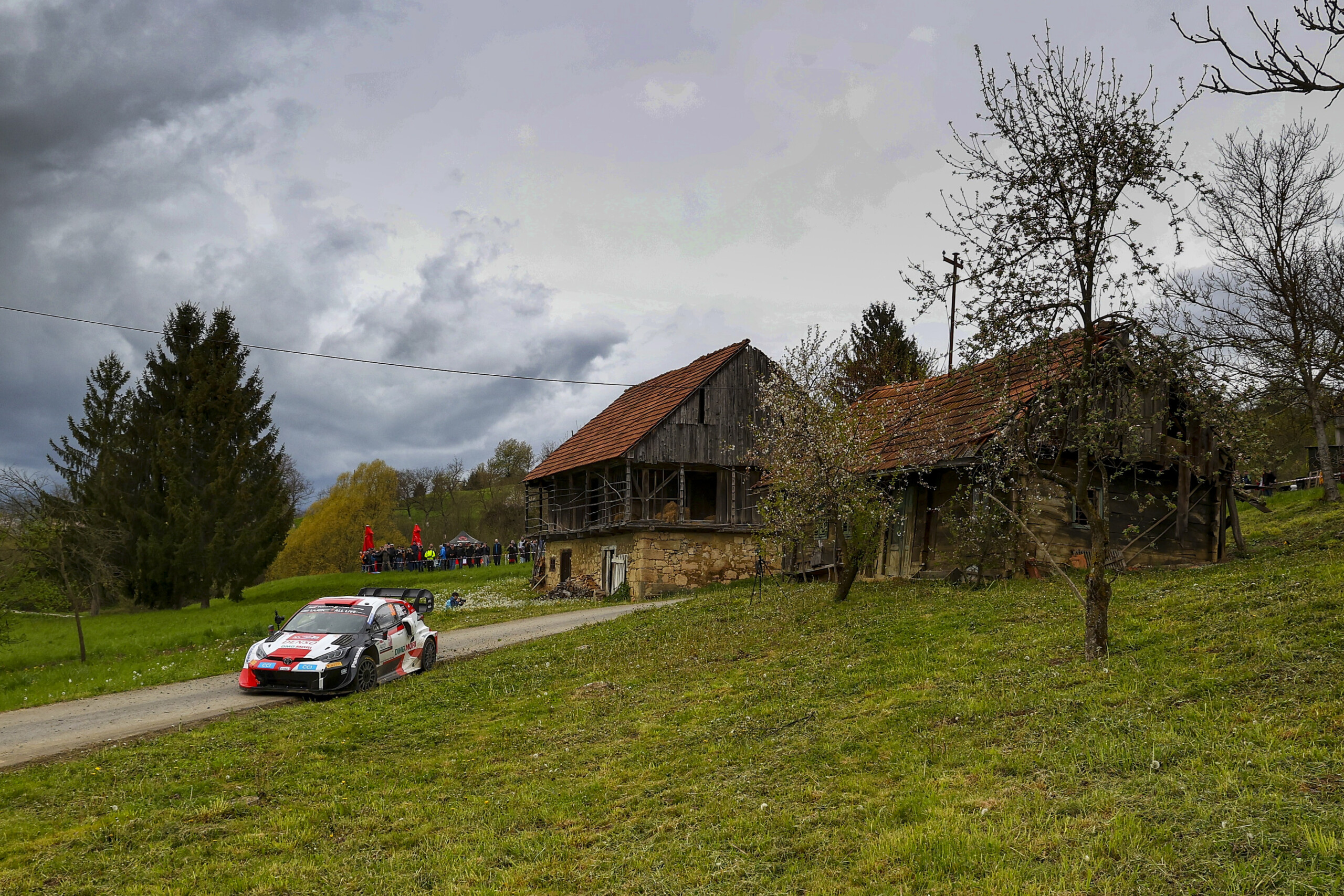 Esapekka Lappi (49th)
"Today started well but then the conditions were not on our side with the tyre choice, which was a bit optimistic. Then the confidence just went away and I didn't want to any stupid mistake so the speed dropped. But otherwise, I'm very satisfied with our speed this weekend. After Friday I think we did what we could. I wasn't expecting that we could win so many stages in these conditions, and I need to take that with me for the future. It feels like we have a great car on asphalt: For me it's better than the Yaris WRC was in 2018. Well done to Kalle: He did an amazing job, especially on the last stage."
Hyundai Motorsport
Ott Tänak (2nd)
"Compared to where we were on Friday evening, where we ended up today was not so bad. In fact, it was more promising than we could have expected at that moment. We were lacking the kind of pace to really compete directly with the other guys, but we were really clever with our tyre choices, which definitely played out well. We were always on the right tyres at the right time, even compared to others. In the end, Kalle had the performance that we were missing, and that's the area on which we need to focus. Let's see what the next rallies bring us. We go onto gravel next which will be another completely new topic again."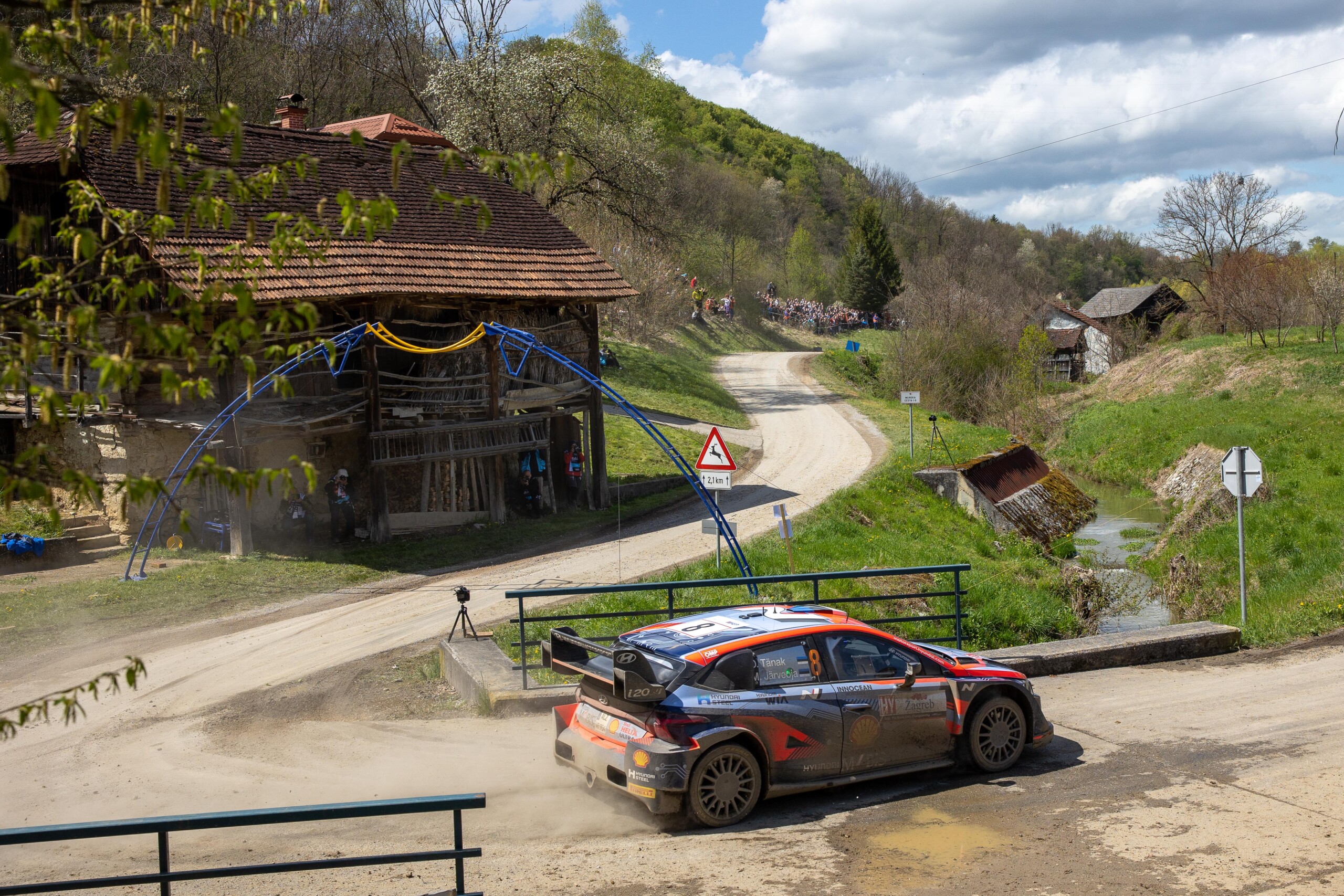 Thierry Neuville (3nd)
"We always try to take the positives away, and we can certainly be happy with third place. It was far from a trouble-free weekend, which included two minutes of time penalties. On the sporting side, it was a challenging event however, on the driving side, it was enjoyable. The car felt good, the roads were beautiful and it was fun. Despite the issues, we never gave up. We fought hard and at the end the team has been rewarded with a 2-3 result, and strong points for the manufacturers' championship. We have improved our pace; the car is much nicer to drive and we have made another step forward. I am sure there is more to come, so we need to keep improving to get ourselves in a better position for future events."
M-Sport Ford WRT
Craig Breen (4th)
"Obviously the weather made it an incredibly difficult weekend, but we made it through. For sure Paul and I learnt a lot, plus we managed to get some points in the power stage, and points for coming fourth. Unfortunately, a little mistake on the tyre choice on Sunday morning maybe ruled us out of a podium place, but apart from that we have to be satisfied."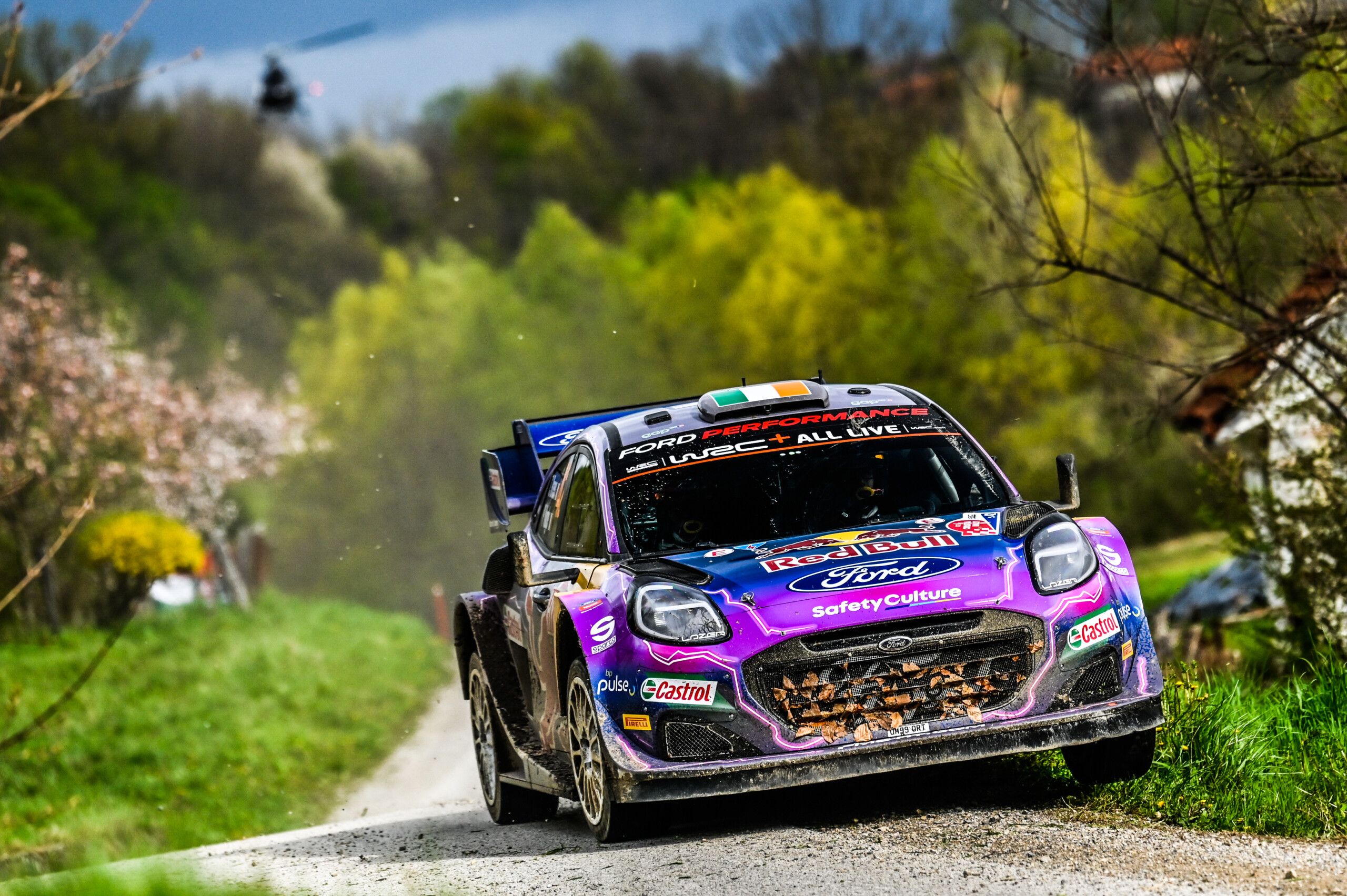 Gus Greensmith (15th)
"The weekend started out well and we were fifth after Friday morning. Going into the afternoon, if we look at the splits and times for the rest of the weekend, I think that was a realistic position for us to have held. But unfortunately, we had a lot of punctures – five in total – which took us out of the running completely. We had some good speed, but it is disappointing to walk away from the weekend with no points."
Pierre-Louis Loubet (47th)
"We can be happy with the pace for this first rally with the team. To be able to fight with the guys felt good and in some stages I think we were close to doing our first fastest stage time. We need to continue in this way and this has been a great start to build our confidence."
Adrien Fourmaux (DNF)
"It was at the start of the rally where I lost control of the car due to some aquaplaning. It was a really unfortunate mistake and not the way I planned to start the rally, the approach was to get points for the team and get through what was going to be a tricky rally. "I'm really sorry to the team and partners, and to all the fans who came out to watch."
Jari Huttunen, WRC2 (28th)
"It has been a difficult weekend, but I enjoyed my first event in Croatia and I think I have learnt a lot about Tarmac rallying. I am pleased we got a stage win on Saturday morning, and we had some okay speed in other places too. It was a shame to retire on Friday, but I think I will learn from my mistake and we can do more next time."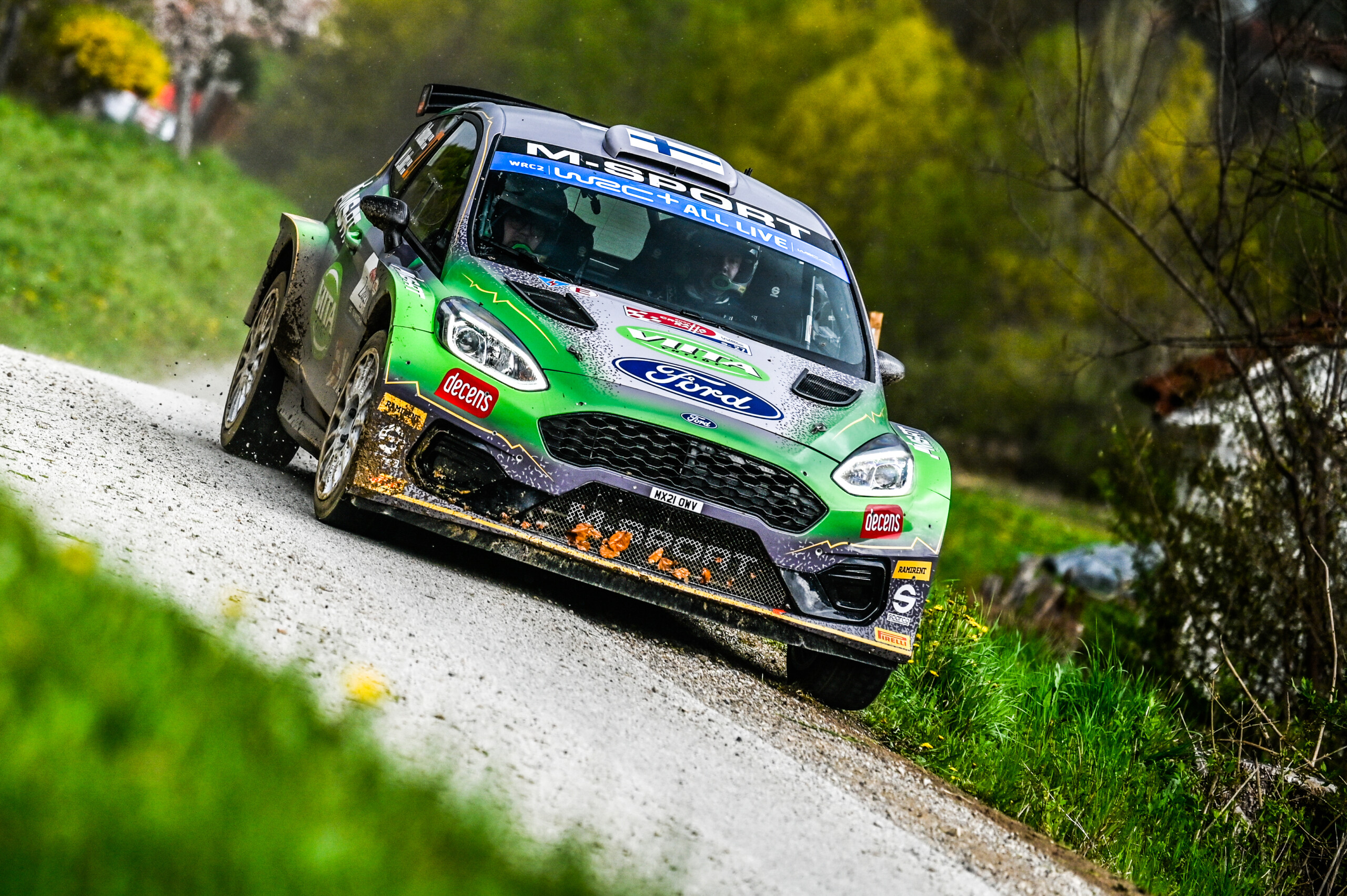 2022 FIA World Rally Championship for Drivers' Standings
After round three
| | | |
| --- | --- | --- |
| 1 | K. Rovanperä | 76 |
| 2 | T. Neuville | 47 |
| 3 | C. Breen | 30 |
| 4 | S. Loeb | 27 |
| 5 | O. Tänak | 27 |
| 6 | T. Katsuta | 26 |
| 7 | G. Greensmith | 20 |
| 8 | S. Ogier | 19 |
| 9 | E. Evans | 17 |
| 10 | E. Lappi | 15 |
| 11 | A. Mikkelsen | 12 |
| 12 | O. Solberg | 8 |
2022 FIA World Rally Championship for Manufacturers' Standings
After round three
| | | |
| --- | --- | --- |
| 1 | Toyota Gazoo Racing World Rally Team | 126 |
| 2 | Hyundai Shell Mobis World Rally Team | 84 |
| 3 | M-Sport Ford World Rally Team | 80 |
| 4 | Toyota Gazoo Racing World Rally Team NG | 30 |
Summary
Well, what an incredible third round of this years' world championship. Stay tuned for my driver report in the next few days. The next round is not so far away, with just three weeks to Rallye Portugal over the weekend 19th to 22nd of May.