The second day had 116.98km over eight stages and the startlist looked like this – Lappi, Loubet, Greensmith, Katsuta, Evans, Solberg, Neuville, Breen, Tänak, Rovanperä.
It was a very early start on Saturday, with the first stage starting almost an hour earlier than Friday. First up was SS9 Kostanjevac – Petruš Vrh 1 – 23.76 km and Elfyn started well taking the stage win from Esapekka and Ott. Rally leader, Kalle was sixth, setting the same time as two drivers ahead of him, those drivers being Craig and Thierry. Kalle still held a strong lead though, still maintaining a 1 minute 23 second lead over Ott. Unfortunately, Oliver and Elliott retired following a spin and an off that lead to the car exhaust setting a tree on fire that then passed to the car. The fire was put out, first by Oliver and then a marshal, when it restarted.
The next stage, SS10 Jaškovo – Mali Modruš Potok 1 – 10.10 km and Esapekka was next to win a stage, making good use of being the first into the stage and having the cleanest road. Elfyn was second fastest and Gus third. At the top of the leaderboard, Kalle lost just under ten seconds of his huge lead to Ott after setting only the eighth best time, whilst the Estonian was fourth fastest.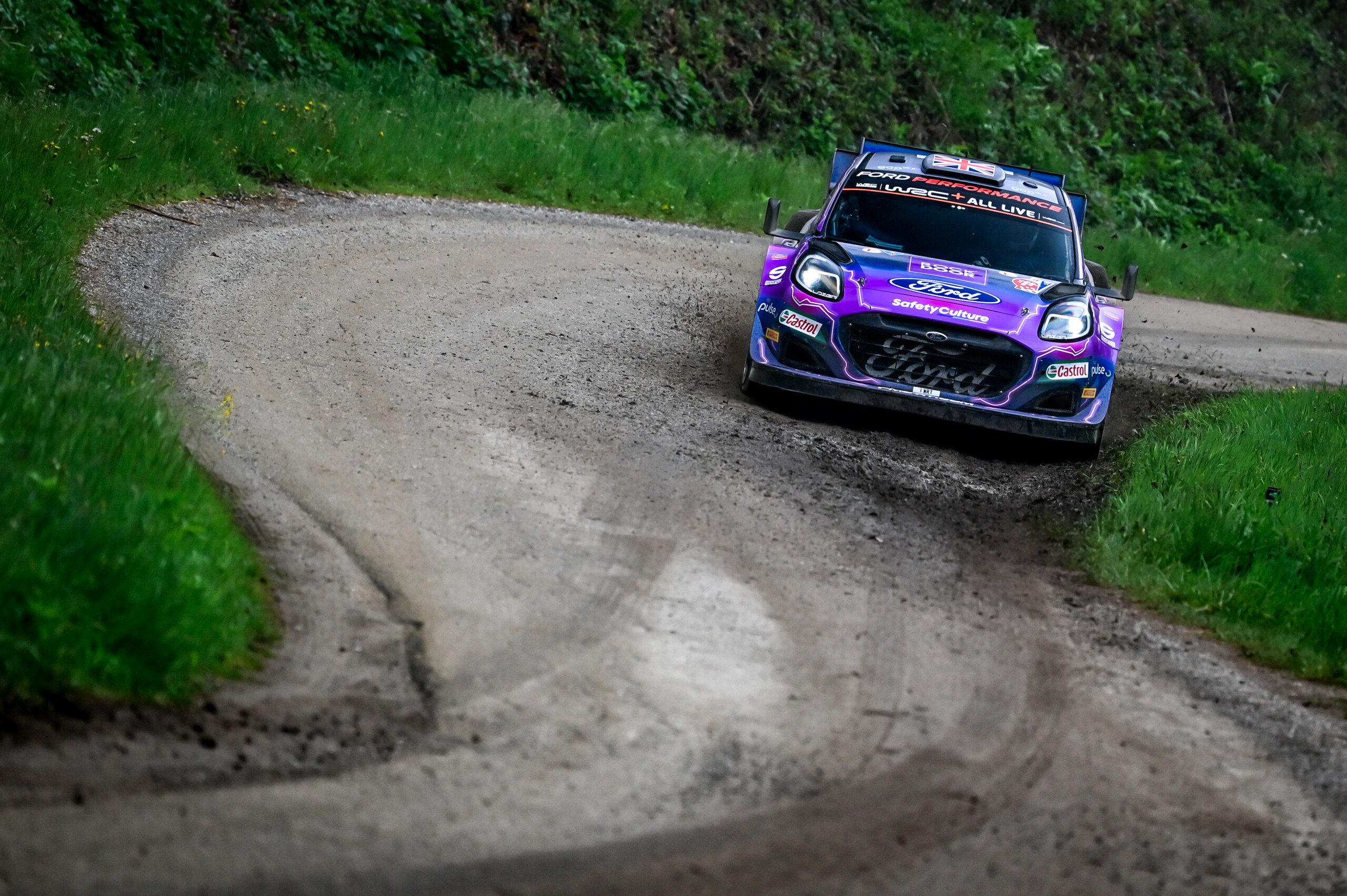 Into SS11 Platak 1 – 15.85 km and the conditions in this stage were like those faced by the crews yesterday with a rain-soaked road and heavy fog throughout the stage, that only cleared in the last few corners. Esapekka had a small spin but was still fourth quickest, behind the top three of Ott, Thierry and Craig. Things closed up at the top with Kalle suffering a puncture early in the stage and losing 54 seconds to Ott, the gap now just 18.2 seconds between the top two! The weather was such a leveller as we often see in motorsport with Stephane Lefebvre sixth in his Rally2 Citroen C3 and amazingly Sami Pajari in his Fiesta Rally3 was eighth!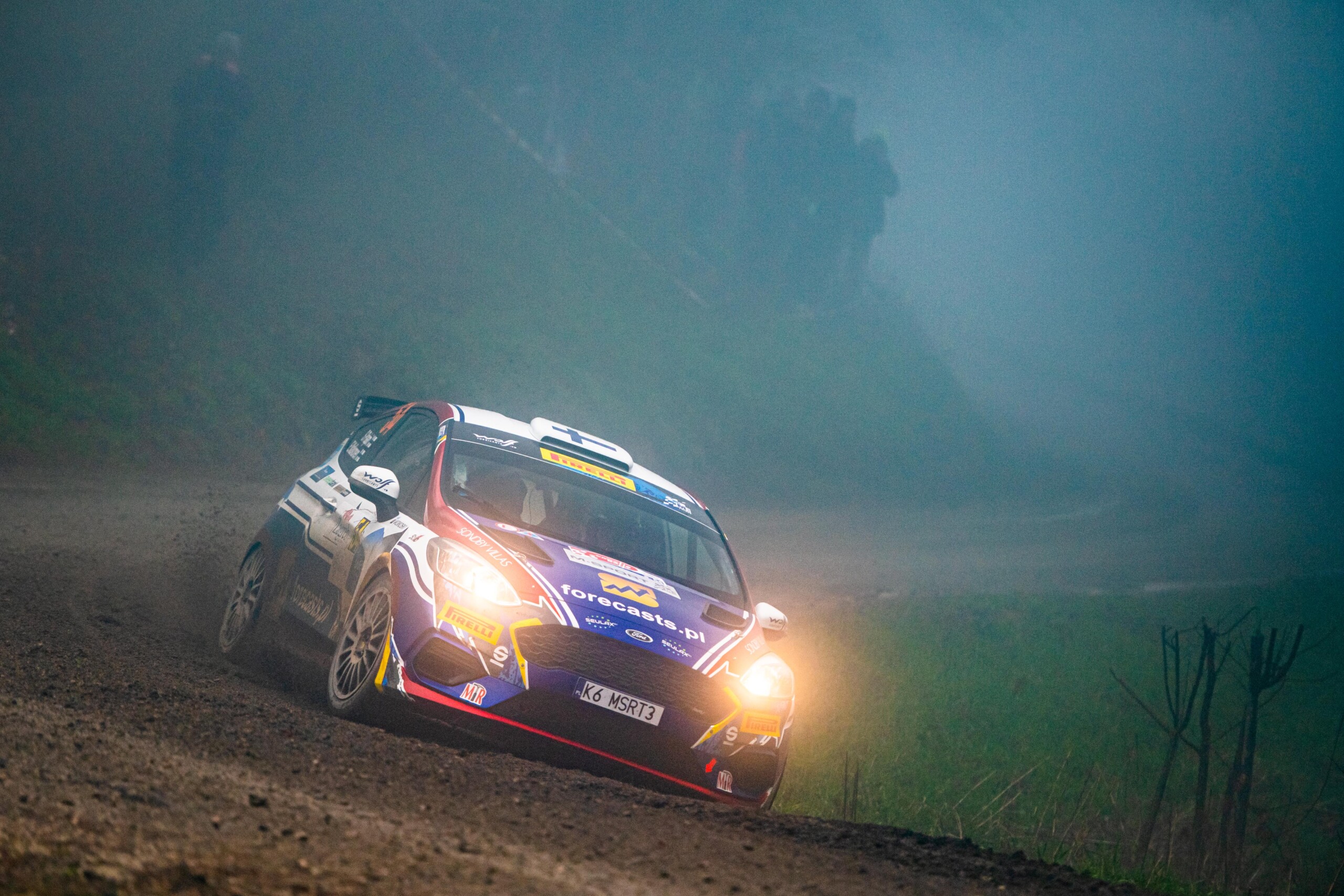 The last stage before the service break then, SS12 Vinski Vrh – Duga Resa 1 – 8.78 km and the top three was Thierry, Elfyn and Pierre-Louis. Ott closed the gap a little bit more to Kalle. Further back there was drama for Esapekka, Craig and also Gus. The Englishman suffered yet another puncture and dropped a place to 22nd overall, whilst Esapekka and then later Craig both spun their cars at the same spot into a right-hand hairpin. The Irishman in the Puma lost a bit more time to Thierry, but remained a good 41 seconds ahead of the Belgian.
After the break, SS13 Kostanjevac – Petruš Vrh 2 – 23.76 km Esapekka took another stage win from Thierry and Elfyn. Ott closed the gap by a further few seconds to just 13 seconds. Thierry was unhappy though as he complained about a loss of power at the end of the stage, and he likely lost a stage win because of it. Mind you, at least he didn't have another puncture, which is the problem that Takamoto had suffered again.
Into SS14 Jaškovo – Mali Modruš Potok 2 and it was another win for Esapekka, from Thierry and Kalle. The overall lead actually increased a little between Kalle and Ott as the Estonian was 1.8 seconds slower than the Toyota driver. Meanwhile Thierry had reduced the gap to Craig a further few seconds to just 5.9 as they battled over the final podium position.
The following stage, SS15 Platak 2 – 15.85 km – 23. 4. 17:42 was cancelled over safety grounds, as there was still heavy rain and thick fog covering the stage.
The final stage then, SS16 Vinski Vrh – Duga Resa 2 – 8.78 km and last on the road Kalle took the fastest time from Esapekka and Thierry. Craig's lead over Thierry was reduced a little more to just 4.9 seconds.
Classification after Day Two
| | | | | |
| --- | --- | --- | --- | --- |
| 1 | K. Rovanperä | J. Halttunen | Toyota GR Yaris Rally1 | 2:14:54.5 |
| 2 | O. Tänak | M. Järveoja | Hyundai i20 N Rally1 | +19.9 |
| 3 | C. Breen | P. Nagle | Ford Puma Rally1 | +1:13.4 |
| 4 | T. Neuville | M. Wydaeghe | Hyundai i20 N Rally1 | +1:18.3 |
| 5 | E. Evans | S. Martin | Toyota GR Yaris Rally1 | +2.08.2 |
| 6 | T. Katsuta | A. Johnston | Toyota GR Yaris Rally1 | +5:47.7 |
Let's hear from the drivers!
Toyota Gazoo Racing WRT
Kalle Rovanperä (1st)
"It was a difficult morning and not what we hoped for. I don't know how we lost the tyre but it happened very early in the stage so we lost quite a lot of time. That was making it a bit more difficult but I think we managed this quite well, with no mistakes and being consistent and gaining some time back at the end of the day. The last stage was in quite a clean condition so I knew where I had the grip and could push. I tried to be as fast as possible and it was good to get a bit more of a gap. Tomorrow will be a long and tricky day but we'll give it our best."
Elfyn Evans (5th)
"This morning was pretty good. Things were working quite well and the rhythm was good, though I was definitely on the cautious side in the fog in SS11. The afternoon was more difficult in places and probably not quite as strong. I wasn't quite at the same level of confidence in the muddy sections and the mixed conditions. But it was solid enough with no mistakes. It's always difficult when you're not really fighting for position anymore and there's no need to take risks. Now we just need to bring these points home and target a few more in the Power Stage, and I'm looking forward to that."
Esapekka Lappi (53rd)
"It's been a pretty good day. The conditions this morning was very tricky. The first two stages were mainly damp, then the third one was probably the trickiest I've ever done on asphalt. The fog was so thick I could only see 20 metres in some places, so that was a bit crazy. We made some adjustments for the afternoon and I was more than pleased with the pace. OK, we had an advantage with the road position but considering we didn't do much yesterday I'm really satisfied. I've never been driving this fast on dirty asphalt, but the car feels really good and I hope I can continue in a similar way tomorrow."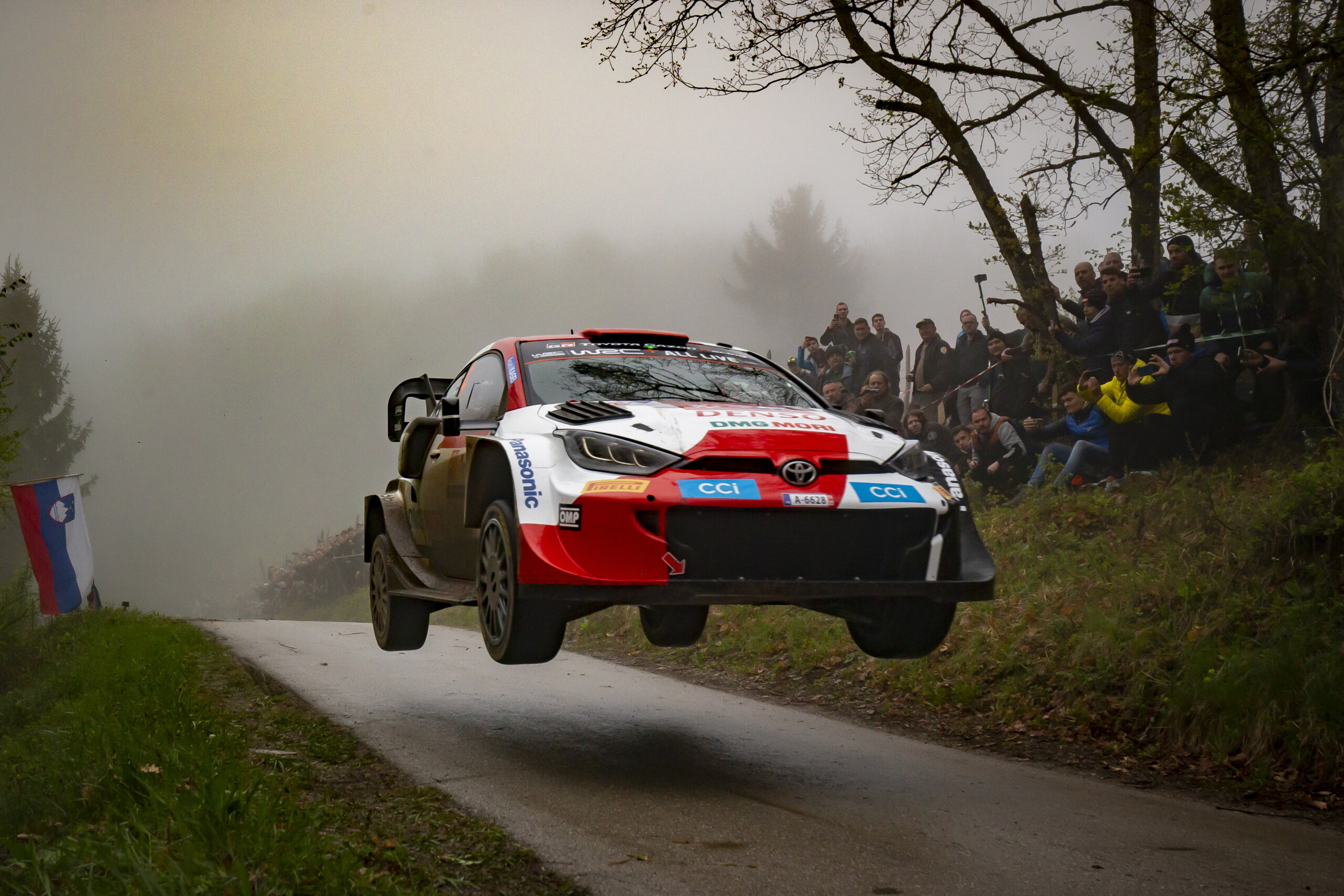 Hyundai Motorsport
Ott Tänak (2nd)
"It was no easier today than it was yesterday with some incredibly difficult stages, including one much further away (Platak). In the morning, we had some concerns that it might rain there, so we took wet weather tyres for the loop – a gamble that paid off. This afternoon, we tried our best but there wasn't the confidence nor feeling that we needed to go to the limit. In the end, Rovanperä made a strong statement, so we'll have to see what's possible tomorrow. In a way, it's good he's having to push because it means we're putting some pressure on. Hopefully, it will be a cleaner day and we can find something overnight. I am not happy with second place, but the extra risk might not pay dividends, so we have to avoid having any tricky moments."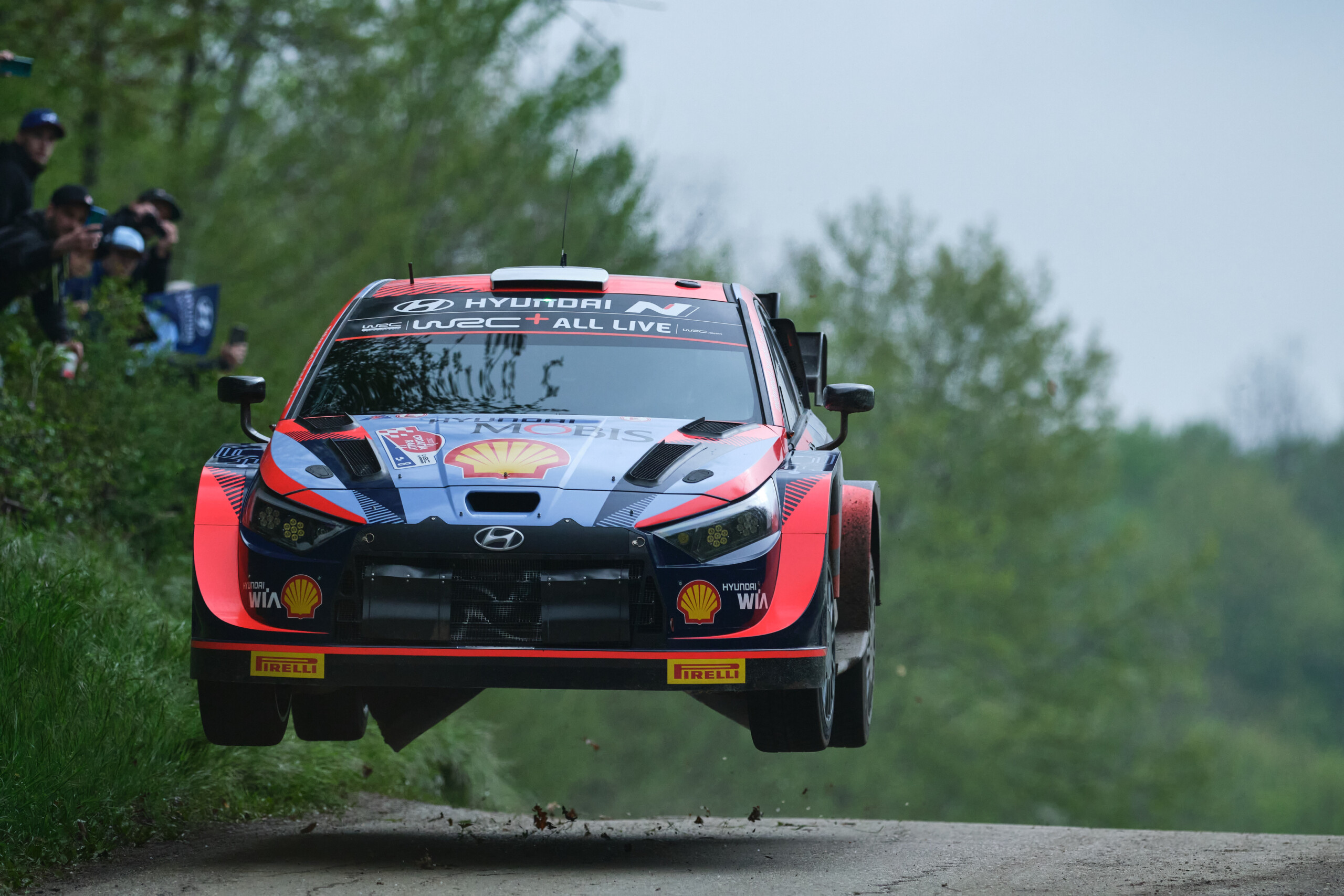 Thierry Neuville (4th)
"At the end of this penultimate day, we have closed in on third place, so our target now is to end up on the podium. We did what we could today. We lost a bit of time this afternoon with a small engine-related issue in SS13, but otherwise the loop went well. The engine power was limited; the throttle wasn't opening more than 40%, mainly in the final kilometres, so we lost some seconds there. I am not normally a guy who takes big risks, I prefer to control things, but I feel that we can push a bit harder if we need to. I tried this afternoon, and we could catch back some good time, so let's fight for it tomorrow."
Oliver Solberg (DNF)
"Unfortunately, this morning didn't go to plan. On the first stage of the day, we lost the rear of the car on a muddy left turn, over a crest, and went off the road. It wasn't dramatic at first. The rear went a bit wide, and I thought it would be a normal slide, but it snapped, and we ended up in a tree. We were unlucky that the hot exhaust caused a fire in the back of the car and caused a lot of damage. Thanks to the organisers for putting it out. I am sorry it happened but it's part of our learning. This has been one of the most difficult rallies I have ever done, crazy demanding, but we have lots more experience now to prepare us better for the future."
Summary
Just Sunday's stages left then. 54km over four stages to decide the victor. Can Ott take his first win since February 2021, or will Kalle hold him off to further extend his championship lead? If you're not able to follow it live, make sure that you pop back to read how the final day unfolds.