The second race of the 2022 Moto2 season was won in dominant fashion by Somkiat Chantra. He was joined on the podium by Celestino Vietti and Aron Canet, who took second and third respectively.
History has been made at the Indonesian GP with Somkiat Chantra taking his first race win, as well as the first race win for his country, Thailand. He took the lead at the first corner and never looked back, leading every lap of the race from there on. This dominant performance came despite the changeable weather conditions that faced the Moto2 grid.
The final podium spots were taken by our championship leader and winner last time out, Celestino Vietti, and Aron Canet in third. Canet has now taken two podiums in as many races. All three men will be pleased with how their seasons have begun but all eyes were well and truly on Chantra today.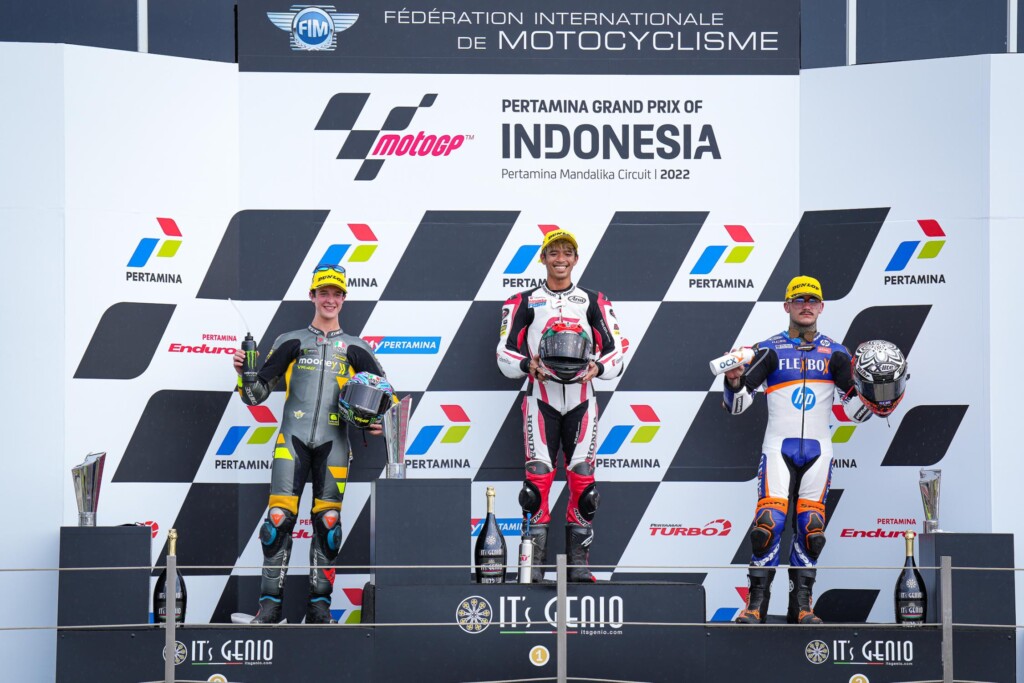 Before the lights went out, it was confirmed that the race distance would be reduced to just 16 laps (two-thirds of the normal race) in an attempt to avoid the excessively high temperatures that were on the horizon. The weather continued to play a part in the race as spots of rain were felt, on and off, throughout.
When the race started, Chantra flew off the line, from fourth on the grid, and by the time he had reached the first corner he found himself in the lead of the race. Jake Dixon, our pole-sitter, then slipped back further as Sam Lowes quickly came past him to take second. Meanwhile, Vietti battled with his compatriot, Simone Corsi, for fourth. This played into Canet's hands as he was able to make his way past both of them and start hunting down Dixon and Lowes.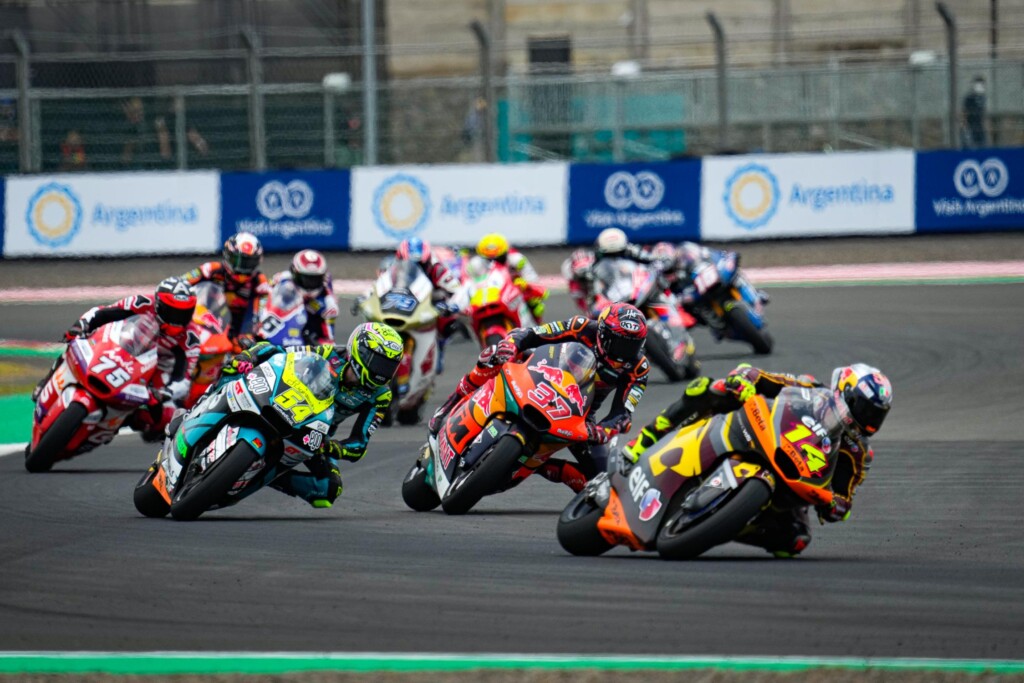 On lap six, Dixon made a move on Lowes for second but it resulted in the bike falling from underneath him and he crashed at turn ten. This chaos soon led to Canet overtaking Lowes for second place. Lowes then dropped back even further as he lost third place to Vietti.
By this point, Chantra was 2.2s down the road and setting fastest laps to boot. Eventually, with two laps remaining, Chantra had increased the gap to 3s, allowing him to bring home the win with ease. Having never finished higher than fifth before today, Chantra was naturally emotional as he celebrated the win with his team.
This large gap was partly due to Vietti spending too long trying to overtake Canet. He was eventually able to make a move that stuck and, it was Vietti who came out on top as he secured second place. Canet was then able to keep hold of the final podium position, taking third.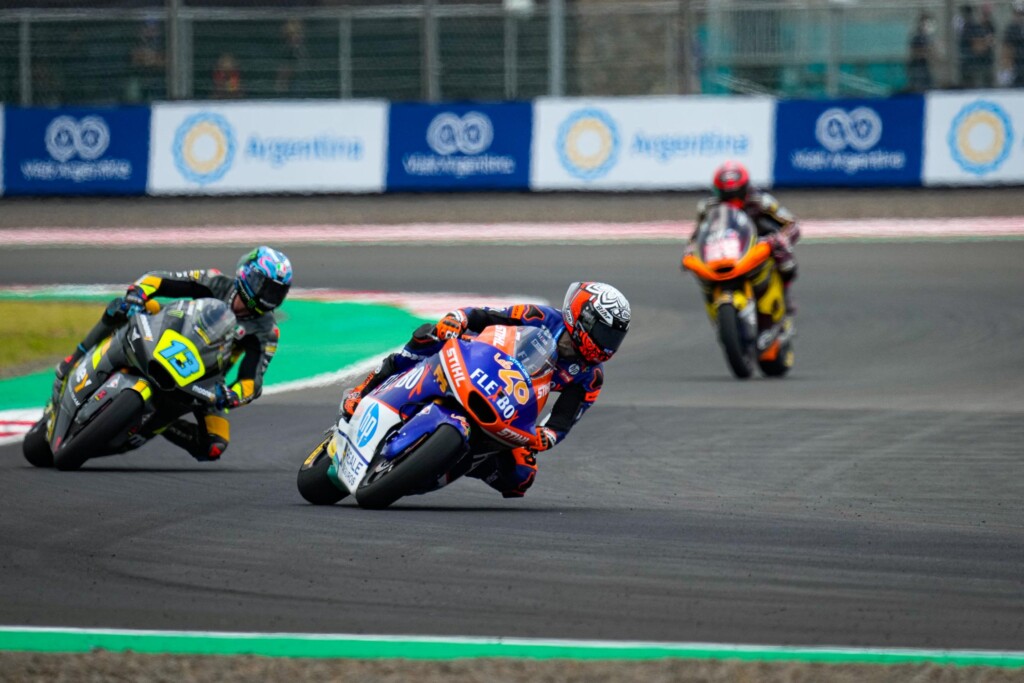 Lowes crossed the line in fourth, having spent much of the race without anyone for company. It seemed he simply wasn't able to keep up with the front runners today.
Augusto Fernandez was able to keep Ai Ogura behind him as they took fifth and sixth place respectively. Fermin Aldeguer came home in seventh with Tony Arbolino in eighth.
Pedro Acosta took the best rookie crown on Sunday as he came home in ninth. He was set back by a long lap penalty which left him in a hot battle with tenth place finisher, Albert Arenas.
With two races under his belt, Vietti remains at the top of the championship standings with Canet nine points behind him. The grid will be in action again in Argentina on the 1st – 3rd of April.