With a new livery and two new riders, Gresini Racing have unveiled their 2022 contender.
Alessandro Zaccone and Filip Salac will take the reigns of the new Gresini Racing machine for the first time in 2022. But the riders are not the only new element for Gresini this year – they are also sporting a new paint job.
The red and white colours have been replaced by a blue theme, which will appear on their machines in all classes, including this Moto2 bike.
Zaccone joins the team after a strong MotoE season, in which he sat at the top of the championship standings until the final race. Salac is also enjoying a promotion as he steps up from Moto3. Despite a difficult year, Salac did enjoy a podium at the French GP.
Reflecting on this, Salac commented that "Everything will be new for me after a difficult year in Moto3. I was too tall for that bike. This winter I trained with a bike more similar to Moto2 and I can say that I feel much more comfortable. It will be a new adventure for me and I will have to gain a lot of experience, I will do everything possible to learn quickly and I will always give my best."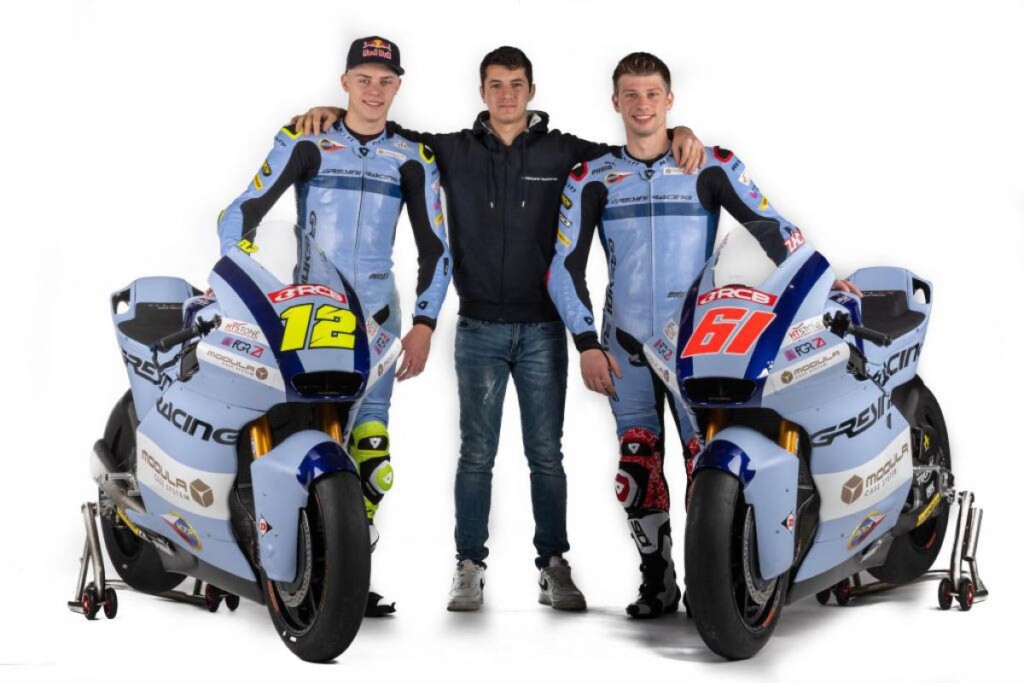 His new team mate, Zaccone, added that "It will be my first year in the Moto2 World Championship so the most important thing will be to try to learn the new tracks as quickly as possible: the first four ones are going to be a little bit tough for me, but I can't wait to try!"
He continued to say "It's like a dream that is about to come true, we just have to wait for the tests. In the meantime, I'm training at the gym as well as doing some motocross and Supermoto riding, trying to get back to full fitness after last year's injury. We are almost there, so I am confident!"
Both riders will have a chance to put this confidence to the test as the first official Moto2 test session commences on the 22nd of February.
Feature Image Credit: MotoGP