The worst kept secret in the 2021 paddock has finally been confirmed. George Russell has announced he will be joining Mercedes to partner Lewis Hamilton in 2022. This comes after Valtteri Bottas announced on Monday he would be leaving Mercedes for Alfa Romeo on a multi-year deal, paving the way for Russell to sign for the vacant seat.
Whilst it was almost inevitable for the 2022 season for Russell to go to Mercedes, it has always been the intention of Toto Wolff and the Mercedes driver academy to place Russell in the top team when he joined Formula 1.
Having become a part of the Mercedes-AMG Petronas Motorsport line 2017, he impressed the bosses at Mercedes by winning the GP3 title with 2 races to go. Based on this performance he had a couple of Practice sessions in 2017 with Force India, where he impressed once again and was announced as Reserve driver for Mercedes whilst competing in Formula 2 for the 2018 season.
He won the Formula 2 title in the final race of the season and it was announced in October 2018 that he would be joining Williams to compete in Formula 1 for the 2019 season. This was on a multi-year deal so also had his seat confirmed for 2020.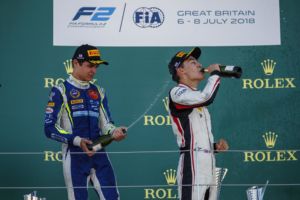 In 2019 the Williams car was arguably the slowest car on they grid, so he didn't achieve a point with them, but he did outperform his teammate Robert Kubica every race whilst learning the Formula 1 car as a step up from Formula 2.
With 2020 getting off to a delayed start, George became a regular of the virtual Grand Prix's and won the series due to his dedication, along with becoming part of the so called "twitch quartet" with Charles Leclerc, Lando Norris and Alex Albon. This dedication took him through to the official start of the season and put in some excellent performances, especially on a Saturday. In 2020 he made 9 Q2 appearances, out-performing his machinery and made it so close to points finishes in the Williams. He was officially dubbed "Mr. Saturday".
2020 saw the rise of COVID and it therefore meant reserve drivers would be relied upon should any other driver contract COVID. This was the case for Lewis Hamilton, who tested positive just before the Sakhir Grand Prix. Whilst Stoffel Vandoorne was the reserve, George Russell was drafted in from Williams, who then gave Jack Aitken the opportunity to race in Formula 1. This confirmed that Mercedes saw Russell as their next driver, and this was the perfect chance to see how he would perform under pressure with the team.
George rose to the occasion, qualifying P2 just behind Bottas and arguably out-performing him in the race. He was cruelly denied the victory twice by a strategy mix up and then a puncture. However, this marked the start of the strong rumours that if Bottas left the team, Russell would replace him.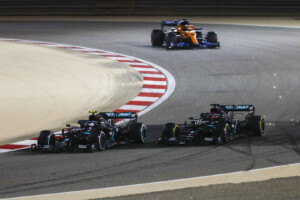 In 2021 so far he has put in some very strong performances. Making it to Q3 twice and into Q2 every race this season without being out qualified by his Williams teammate. He has finished in the points in Hungry and Belgium, getting a podium at Spa based off of his incredible qualifying lap.
It will be interesting to watch how Hamilton and Russell get on together in the car and how the aerodynamic rule changes will affect the cars. What ever happens he is definitely the future for Mercedes and will be looking to impress at the front of the grid.