Round 4 at Budapest signifying we are nearly halfway through this exciting season. In an 8 race season every race counts, so it's important to optimise the more tighter style at the Hungaroring compared to the fast track of Silverstone.
The Hungaroring is a 4.38km circuit which held its first Formula 1 race in 1986, with this year's race being its 36th event. The first females to race at the track were Annette Meuvissen and Mercedes Stermitz in 1988 during a one-off DTM race. Since then, there have been relatively few females' appearances. However, on the 2021 W Series grid 3 drivers have had experience here.
Beitske Visser has the most experience at the Hungaroring, competing in 2014, 2015 and 2016 in the Renault 3.5 World Series and in the GT4 Euro South competition. When GP3 supported F1 in 2012 both Alice Powell and Vicky Piria competed around the track, however neither made the points.
Can Alice Powell hold on to the lead?
During a dramatic Silverstone race where, after qualifying on pole with a stunning lap, Alice Powell lost first position in the first few corners, then had a race-long battle with Fabienne Wohlwend to eventually come out on top. This adds to her win in round 1, and with Jamie Chadwick finishing in 3rd at Silverstone this means Powell is currently on top of the standings, 6 points ahead of Chadwick.
Alice Powell is having a good season so far, getting her first pole position in the series and beating her number of wins from the whole of the 2019 season. Widely considered a very strong contender for the championship, Powell is taking advantage of her run of form.
Jamie Chadwick, however, is looking to fight back. After a 3rd place finish at Silverstone where she was on her own all race, she is hoping for a strong race weekend in Hungary to take back the lead of the championship and add to her win from round 2 at the Red Bull Ring.
Sarah Moore and Wohlwend are not far behind Chadwick in the standings, and a strong race for both means they come into this weekend with confidence. Wohlwend in particular had an impressive performance in her fight with Powell, which she will be hoping to repeat in Budapest.
Caitlin Wood's comeback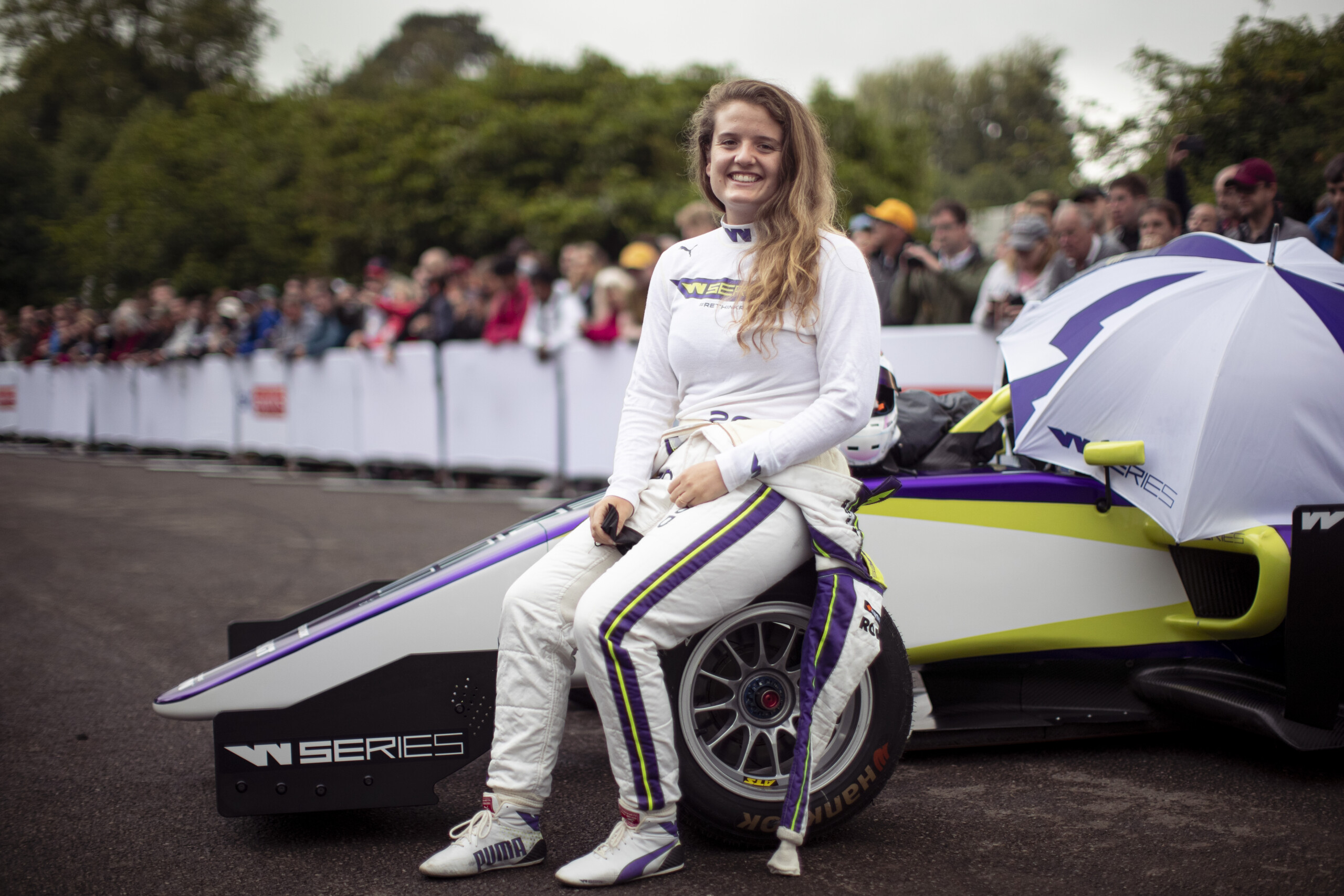 The 24-year-old Australian competed in the inaugural 2019 W Series season, but narrowly missed out on automatic qualifying for the next season at the Brands Hatch and was therefore listed as a reserve driver. She finished 13th overall with 11 points scored and a highest finish of 5th.
Caitlin will be racing for PUMA this weekend; she is the first Australian woman to compete successfully in the European scene. She has also taken part in GT4 European Series and Formula Ford along among others.
Many drivers looking to improve their own performances for this weekend and it will be exciting to watch who can tackle this track which is known to test fitness and skill. Qualifying starts at 3:30pm GMT on Friday, lights out at 3:30pm GMT on Saturday.