The championship returns to the stunning island of Sardegna less than two weeks after the end of Rally de Portugal. It's a very quick turnaround for the teams, and pretty unusual for the World Rally Championship.
This event was run very late last year, with Dani Sordo taking victory from Thierry and Seb. Hyundai will hope that they can fight back after a disappointing Rally de Portugal, which saw their three drivers all lead at different points but ultimately only take a second place after troubles for Ott with broken suspension and Thierry who broke his suspension after a crash on Friday. Oliver Solberg was set to make a second start in an i20 WRC but with his dad having caught covid 19, he's had to withdraw from the rally. A big shame for the youngster.
Of course, Toyota and Elfyn were there to pick up a very good win in Portugal and the team now hold the top two positions in the drivers' championship and a big lead in the teams' championship. Will they be able to challenge for victory this time? Not sure on this, given Seb and Elfyn will be first and second on the road, and will not have the cleanest of roads, but they will target the top five. The Welshman finished fourth last year after opening the road on Friday, courtesy of his championship lead at the time.
M-Sport will hope for a good start like last year where they held the top positions early in the rally, and Teemu who returns to a top car finished in second place last year, and will hope for a similar result. Certainly, would be great to see M-Sport's drivers take a top result on the island. Gus will have another different co-driver in the car, with Stuart Loudon stepping in, as Chris Patterson is not available for this event.
A look at the stages
After a shakedown on Thursday morning in Loiri, the 2021 Rally Italia Sardegna will begin with a ceremonial start in Alghero.
The schedule on Friday consists of two loops of Sa Conchedda (22.29km) and Terranova (14.36km) in the morning, followed by a service point, and then two loops of Tempio Pausania (12.08km) and Tula (14.97km) in the afternoon.
On Saturday, the crews will first complete two passes of Loelle (15.00km) and Monti di Ala' (22.08km), before twice tackling Viddalba (14.70km) and Castelsardo (13.03km), again with a service point between the morning and afternoon sections.
The final day comprises of two stages, both of which will be run twice: Braniatogghiu (15.25km) and Santa Teresa (7.79km). The second pass of Santa Teresa will be the rally's Power Stage, offering bonus points to the drivers and manufacturers.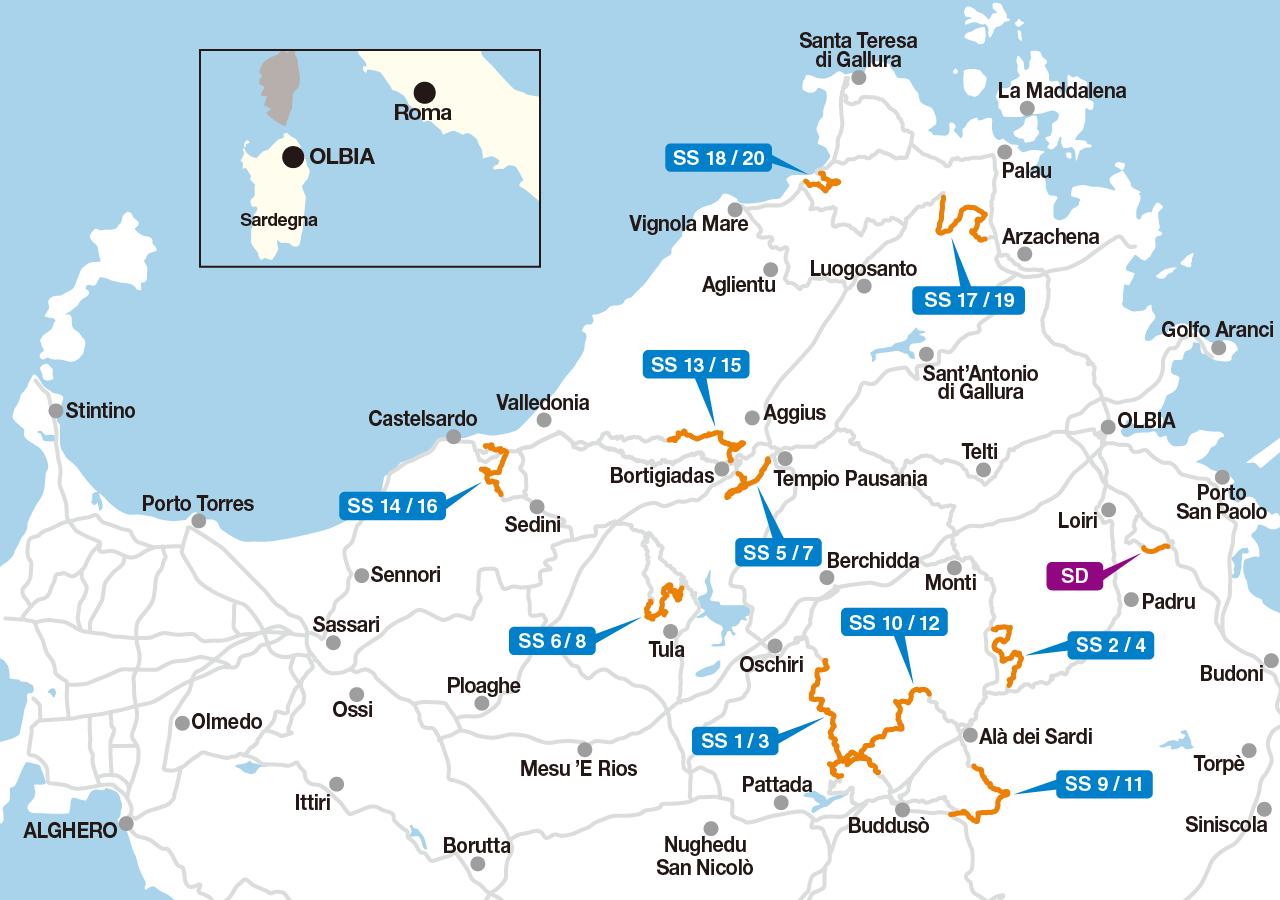 Let's hear from the drivers.
Toyota Gazoo Racing WRT
Sébastien Ogier
"I'm sure that Sardinia will be another demanding rally for us, opening the road again like in Portugal. But honestly, I am happy to be leading the championship: I always try to take as many points as I can, and this will be the aim in Sardinia too. The result in Portugal was positive, even though I was not so satisfied with our pace. But it was the first time driving with the new tyres on gravel, and hopefully as we gain a bit more understanding with them, we can see how to extract some more performance already in this next event."
Elfyn Evans
"Portugal was obviously a great result for us. We made good progress with the car setup and our understanding of the tyres throughout the weekend, but even though it's quite a tight turnaround, I think we probably all have a few ideas as to how we can improve the package for Sardinia. It's not going to be an easy weekend given our road position, and that might be more of a disadvantage than it was in October last year if we have warm and dry conditions like expected, but we're going to give it our best shot as always."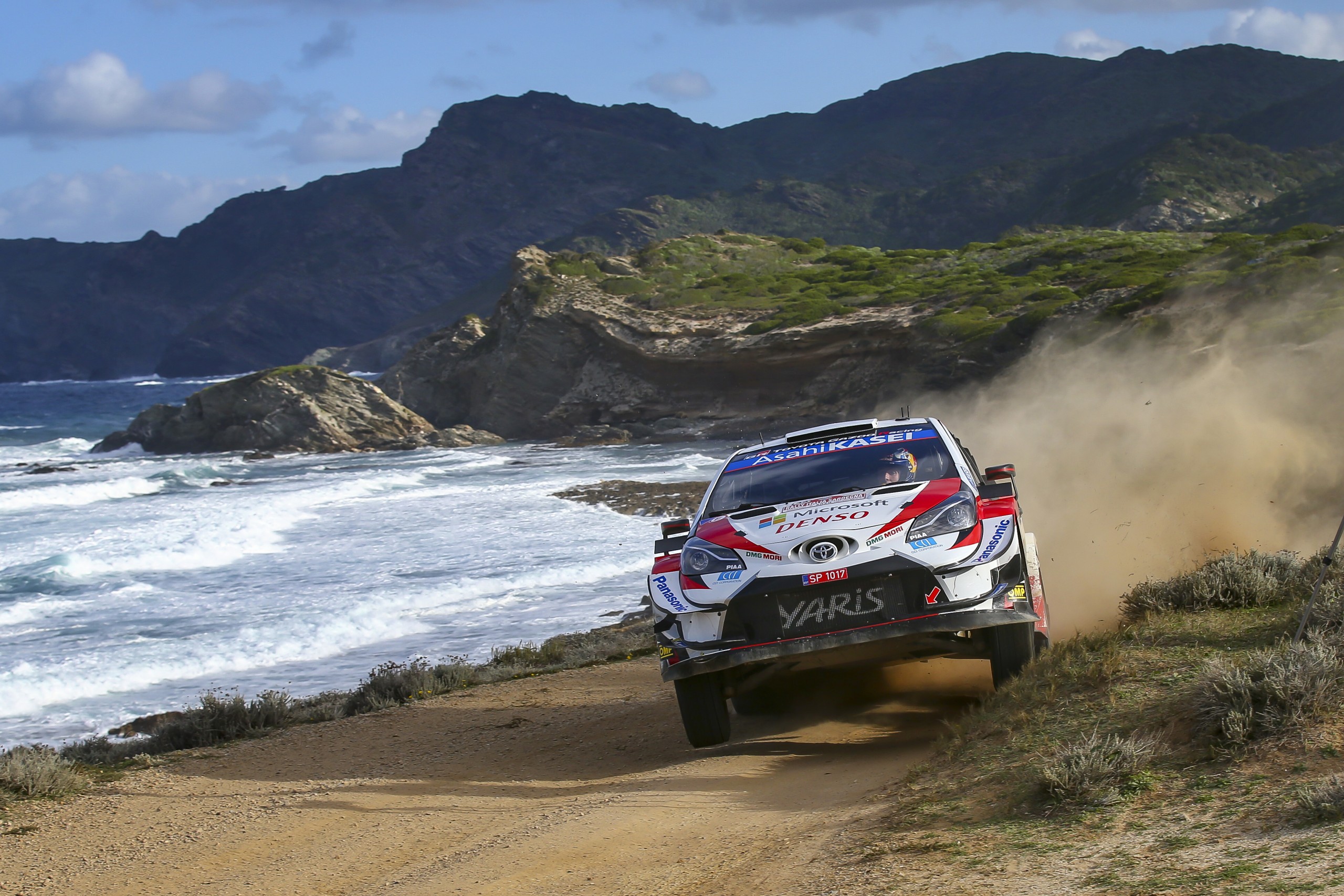 Kalle Rovanperä
"After Portugal I really hope that we can have a better rally in Sardinia. The stages there are quite demanding and I'm not sure whether suit my style so well, even though I did win there in WRC2 in 2019. Last year it was quite a tricky event for us, but I really want to improve there and show some better pace and I have already been studying the stages quite a lot in preparation. In Portugal I struggled a lot on the first pass when the grip was lower, but we used the Sunday to test some different setups ready for Sardinia and hopefully we can use what we learned there."
Hyundai Motorsport
Thierry Neuville
"Rally Italia Sardegna is a brilliant event at which the whole team has always been very strong. A few of us have won there before, and we'll be hoping to get back on the top step again. This year will be a bit of a change as we are going back to Olbia, where we have been in the past, but the stages will be more or less the same. It will certainly be a challenging event, but hopefully we can bounce back and deliver a strong team result in some beautiful weather."
Ott Tänak
"Rally Italia Sardegna is definitely one of the toughest events of the season. The stages can get very rough there with lots of bedrock coming through, so it certainly presents a lot of challenges. Especially with the new tyres this year there will be quite a lot to discover. However, we showed a lot of pace on the gravel in Portugal, so I hope we can take that across to Italy and battle for the win once again."
Dani Sordo
"The last two years competing at Rally Italia Sardegna have delivered really good results for me. On both occasions, I have managed to win the rally, so it is an event that I really like. I feel very comfortable there, plus I will have an advantage with road position on the first day, so I am definitely looking forward to it. It was great to get on the podium at Rally de Portugal, but we will be going to Sardinia to fight for the win."
Jari Huttunen
"I am very excited to return to the cockpit of the Hyundai i20 R5 at Rally Italia Sardegna. It has been a long break for me, and we only have limited opportunities to prepare for the rally with a one-day test on Monday. I have only competed in this event once before – last year – and I won in WRC 3, so I have very nice memories and high expectations of this year's entry into WRC 2."
M-Sport Ford WRT
Gus Greensmith
"Portugal was just about getting back to where I can be and I'm hoping for more of the same in Sardinia. Although it's more technical, Sardinia is fairly similar to Portugal in that we'll start the rally on the set-up I finished Portugal with, which worked well.
"The set-up is a very similar premise to Portugal. We want the car to be driving from the front, we don't want to be losing time sliding because the stages are so narrow and twisty and technical that the more you are facing forward the faster you are going. We know the car can be fast here from previous years and both Teemu and I can count on good road positions for day one. I've not had much luck on this rally so I'm hoping for third time lucky.
"Chris can't attend for personal reasons but I've competed with Stuart before in Germany. We did a few stage-winning times so clearly we're pretty hand in a car together."
Teemu Suninen
"I've always enjoyed driving in Sardinia. It's on the rough side of a gravel rally but the car can take the roughness, although you need to manage your tyre wear and that will be a big point. Normally I have had good results in Sardinia. I won't try the Pirelli tyre until shakedown, which is a challenge, but I will take the challenge and get the maximum out of the weekend."
"It helps that we start in Sardinia straight after Portugal, but the others will have a one-week advantage over me because I did Portugal in the Rally2 car. They know the whole package and there's not much I can do about that so I need to make a big difference out of my road position, which will be good for the first day if it stays dry."
"I'm really excited to be back in the Ford Fiesta WRC. It's enjoyable to drive and I would say it's easier going from the Rally2 to the WRC rather than in the other direction. We have the aero and it's easier to go with the paddleshift. But it's easier to wear out the tyres because we have 100hp more and you can have too much wheelspin. That can make the rally more difficult but I'm here to learn the tyres and have a clean rally."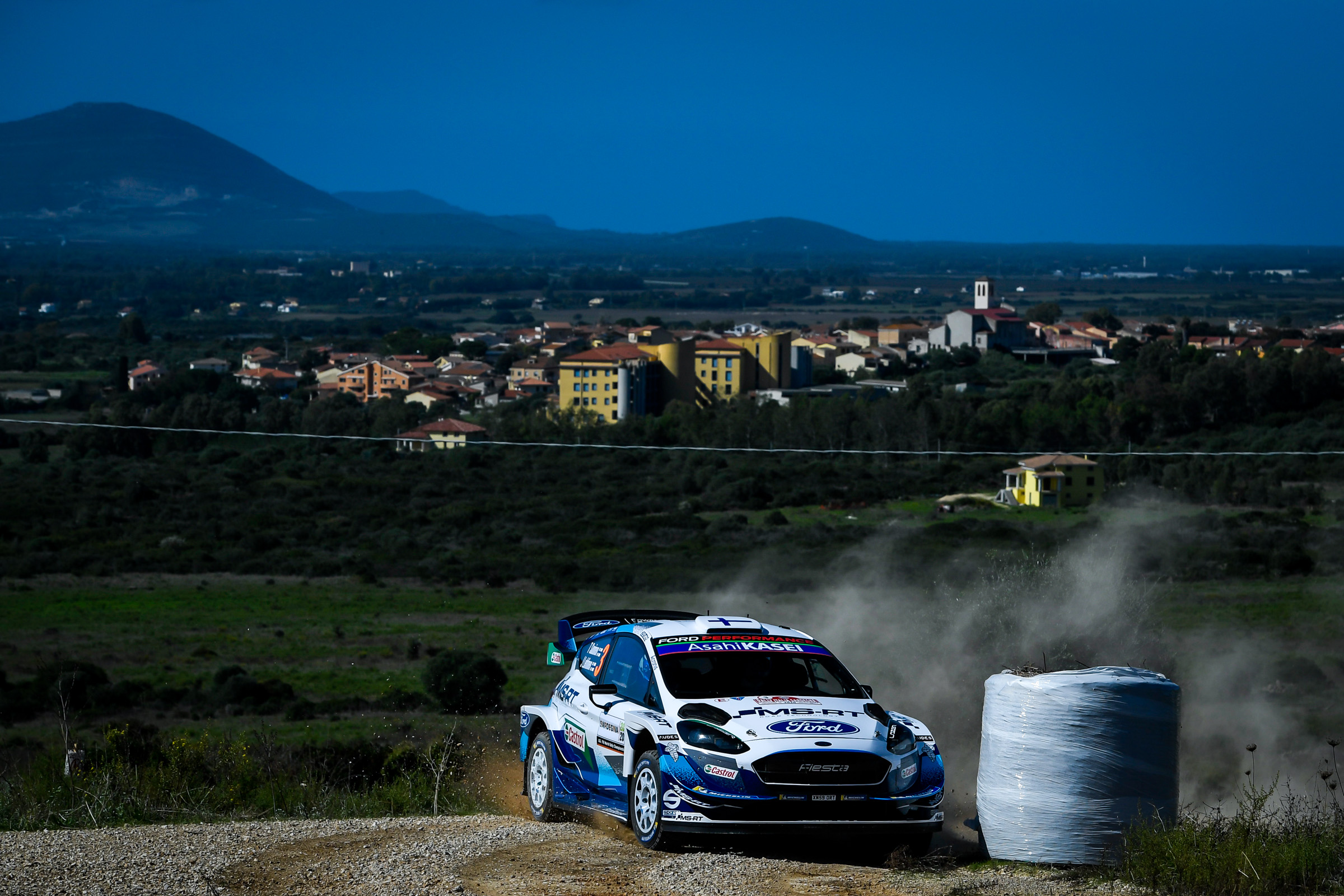 Adrien Fourmaux
"I will discover again the Rally2 Fiesta after two rallies in the World Rally Car. But it's my third time in Sardinia and I expect to be able to fight with the top drivers in WRC2 and why not fight for the win. I hope with the knowledge of the car that I have from before that I will be able to adapt quite quickly. Even if it's a different car to the WRC, it's still four-wheel drive. But the big difference is the speed in the very fast sections."
"Without all the aero of the World Rally Car it can be a bit less stable but then we have less power so it's not a problem. We use the paddle to change the gears with the WRC car but in the Rally2 we use the gear stick, so I have to remember to change my habits. I can be very proud of my performances in Croatia and Portugal, where I had to discover everything. Now I have a different job to do, but I am confident I can do it well so I get more chances in the World Rally Car in the future."
Summary
Well, anyone could take victory on the island from the Hyundai team, and it's certainly what they will what, given the lead that the Toyota drivers hold over them. I guess the question will be, can the M-Sport team get in the mix and challenge at the front? If all goes well, then I'm sure that they can. In the WRC2 category, there is some really good talent as well, with Mads, Adrien, Nicolay, Andreas and others in the mix. Finally, Chris and Ross continue their WRC3 challenge, and after scoring a very good third place finish in that category, they will be hoping for even better this time out.