It's all change for Team Dynamics as they sign a new driver, gain a title sponsor, and lose another as title sponsor Yuasa have left the team after ten glorious years in the British Touring Car Championship.
After news broke of Dan Rowbottom taking the second Honda seat alongside the returning Gordon Shedden, it was confirmed that Cataclean, a partner of Rowbottom would become a sponsor of the team alongside the long-standing Halfords.
Rowbottom made his BTCC debut in 2019 with Ciceley Motorsport, and after sitting out 2020, he returns after a 'lifeline' from one of the sport's most famous names.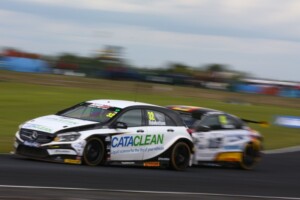 "I was thrown a bit of a lifeline with a call from Matt Neal suggesting we should get together and have a chat about the future!  To be honest it was a real 'pinch yourself moment' one moment no racing, then next I had the main man of BTCC suggesting that it might be possible to join Team Dynamics," Rowbottom stated in a press release on his website.
Neal was happy to have Rowbottom in the team and will play a more mentoring role in his development. "It's great to have Dan join the team, he's got previous experience in the BTCC, so he knows what to expect and how competitive it is.  I know he has set himself some pretty realistic, yet tough goals and I'll be there to help and mentor him and make sure we achieve the best results we can for him and for the team"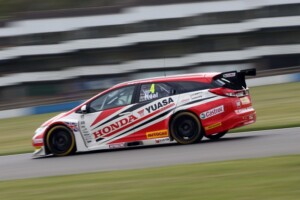 This therefore means Yuasa leave the team, after 11 trophy laden seasons with Team Dynamics. In a  press release from the battery brand, they stated: 'During their 10 years (11 seasons) in the sport, Yuasa has enjoyed phenomenal success with the team and their drivers Matt Neal, Gordon Shedden and Dan Cammish.
'With Yuasa's backing Matt and Gordon both became three-time BTCC champions, and Dan narrowly missed out on his first BTCC title at nail biting season finale in 2019. In fact, since the relationship began in 2010 Yuasa and Team Dynamics have shared a phenomenal 78 race wins, 232 podiums, 4 drivers' championships, 5 teams and 5 manufacturers titles.'
This of course means Matt Neal won't be on the grid next year, but he is expected to remain heavily involved in the team and the garage.