For the second year running, Albert Park in Melbourne finds itself unable to host the Formula One curtain-raiser, so instead the circus rolls back to the scene of the pre-season test – the 5.4 kilometre Sakhir International Circuit.
The venue played host to two races at the back end of last year, meaning that F1 has spent a lot of time here over the course of the last three months, but this now is set to be our last visit to Bahrain for at least a year.
Just as the two races last year, there is a sense of anticipation that this year's edition will be an exhilarating one to watch.
Red Bull and Max Verstappen looked exceptional in pre-season testing, while Mercedes and Lewis Hamilton looked decidedly average, leading many to believe that we have a title fight on our hands this season.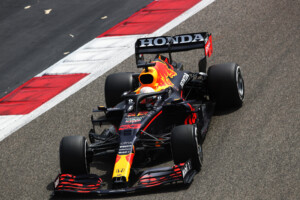 Conversely, however, Mercedes have a history of "sandbagging" in testing – take 2019 for example – so exactly how much validity Red Bull's title credentials have will be revealed when the cars are properly unleashed for the first time in qualifying on Saturday, but the outlook is certainly positive for Red Bull. Let's not forget of course that Red Bull's new driver Sergio Perez won the second of the two races last year for Racing Point.
Looking further down the grid, the midfield yet again promises to be a dramatic one. Fernando Alonso's new-look Alpine team sport an eye-catching new engine cover, and they hope to achieve an equally flamboyant championship finish, but they face stiff competition from McLaren, Ferrari and potentially Aston Martin for what has become a coveted third spot.
Alonso's return not only coincides with Renault's transformation to Alpine, but also Racing Point's re-brand as Aston Martin. They looked shaky in the test in Bahrain, with Sebastian Vettel completing the second-lowest tally of laps last weekend.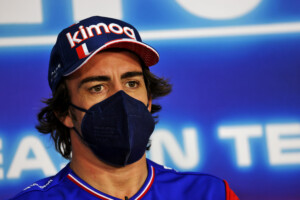 Bahrain will be the first of 23 races in 2021, but this calendar has already been adversely affected by the Coronavirus pandemic, so just how this year will shape up remains to be seen.
One thing that is certain for now, though, is that Sakhir will play host to its third F1 race in four months this weekend, and we can get the long-awaited 2021 season underway