Three-time BTCC champion Gordon Shedden is making a return to the series with Team Dynamics, replacing outgoing Dan Cammish.
The Scotsman, who won his three titles with the Honda backed team, returns to the sport after a three year absence, having last raced in 2017. In a somewhat poetic twist, it was Cammish who replaced Shedden three years ago, and now the roles are reversed.
Shedden, or 'Flash' as he is known, needs no introduction to BTCC fans. He made his debut at Knockhill in 2001 as an independent and secured a full time BTCC drive with Team Dynamics in 2006. He won his first race at round seven at Oulton Park.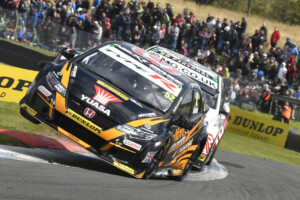 He stayed with the team until a small stint with Seat in the second half of 2009. Shedden returned in 2010 with the squad now a manufacturer backed Honda team. Incredibly between 2010 and 2016 he wasn't out of the top three in the championship standings. He won his first title in 2012 before adding two more in 2015 and 2016.
His last BTCC season in 2017 secured three wins and fourth in the championship before he left for World Touring Cars, with Cammish replacing him.
This won't be the first time he's driven the Honda Civic FK8, as he had a demo run last year when Matt Neal was injured in a bike crash, but Shedden says he 'can't wait to get back in the car.'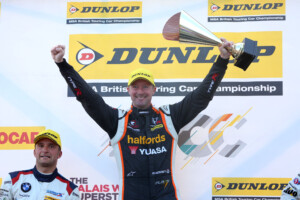 Shedden told the official BTCC website: "I've been keeping an eye on the Championship, and it looks mega competitive, but my fight and determination is as high as it's ever been, so I'll be giving it my all." 
This news comes after Cammish announced he was stepping away from the BTCC, with Shedden's teammate to be announced in the coming weeks. The strong speculation is we will see Dan Rowbottom in the second seat but time will tell.