Round 6 of the 2020 MotoGP Championship took place on the 17-18 October at Aragon, Spain.
The Championship leader, Fabio Quartararo (Petronas Yamaha SRT) claimed his 10th pole position for Sunday's race ahead by just 0.046 seconds of second fastest Maverick Viñales (Monster Energy Yamaha MotoGP) and claiming his first front row position since the 2019 Americas GP, is Cal Crutchlow (LCR Honda Castrol).
The starting grid for the race looked like this:
Row 1 : Quartararo : Vinales : Crutchlow Row 2 : Morbidelli : Miller : Mir
Row 3 : Nakagami : Petrucci : A.Espargaro Row 4 : Rins : A.Marquez : P.Espargaro
Row 5 : Dovizioso : Binder : Lecuona Row 6 : Zarco : Bagnaia : Oliveira
Row 7 : Smith : Rabat : Bradl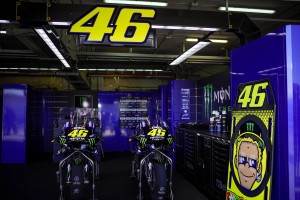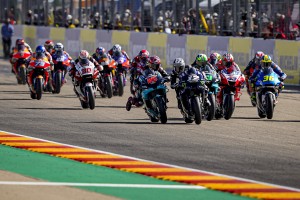 With 23 laps of racing, the red lights go out and the racing begins with the pole sitter, Quartararo not getting off to a great start and is beaten to Turn 1 by Vinales with Morbidelli in 3rd place. Rins had a fantastic start and moved from 10th place up to 4th whilst Crutchlow had a terrible start and moved down 8 places to 12th on the grid.
By lap 3 Vinales has pulled out a 0.5 second lead. Bagnaia's race ends early after he enters the gravel and A.Marquez moves up into 7th place. By the following lap, Rins has passed Morbidelli up into 3rd and is now pushing Quartararo and manages to take the championship leader on lap 6 up the inside.
The battle for 6th place is hotting up as Miller is looking to pass A.Marquez and by lap 8, Quartararo is passed by both Morbidelli and Mir and pushed down to 5th place.
Lap 9, Rins passes the leader, Vinales, on the inside into Turn 1 and now A.Marquez overtakes Quartararo and has his sights set on Mir. Surely Quartararo has an issue with his bike as Nakagami takes him on lap 11 and two laps later its the turn of Morbidelli and Miller and a lap later by Crutchlow pushing him down to 14th on the grid and nearly out of the points.
Lap 14,  A.Marquez brakes very late to pass Vinales, and he is now up to 3rd place with his sights very firmly set on Mir. With 8 laps to go, is Rins going to be able to hold off Mir and A.Marquez who have pulled out a 2.1 second gap ahead of 4th place Vinales.
A.Marquez is looking to pass Mir and has a couple of attempts at passing and at the start of lap 19 he takes Mir on the inside and now has his sights set on Rins. Will A.Marquez be able to get his first MotoGP win at Aragon?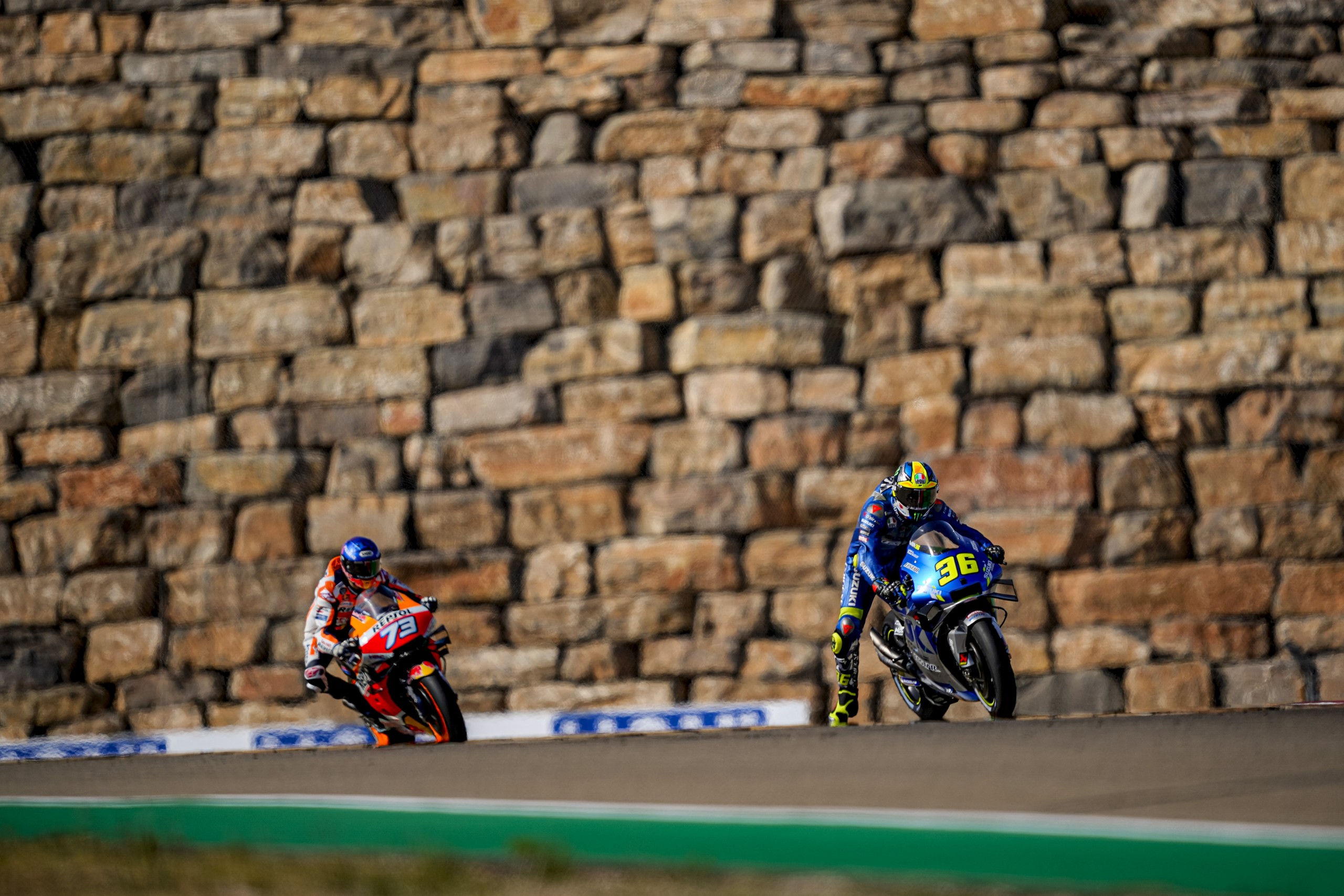 By lap 20 A.Marquez has closed the gap on Rins to 0.17 seconds, is Rins going to be able to hold off the rookie for the last couple of laps? Lap 22 A.Marquez is right on the heels of Rins but suffers a huge wobble and thus losing valuable time allowing Rins to take a very well deserved first MotoGP win very closely followed by A.Marquez and then Mir in 3rd place.
What a brilliant weekend of racing from Aragon. Don't forget to set your alarms for the next round at Aragon on the 24/25 October.
Featured image courtesy of Suzuki racing