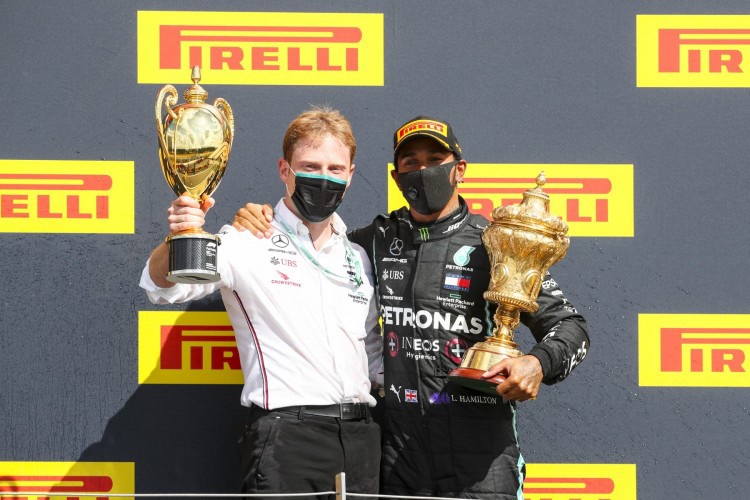 image courtesy of Pirelli Motorsports
Well, well, well, I have to say that at one point, I was massively struggling to find a way to make this interesting for you. However, queue the final couple of laps of the Grand Prix and the race really came alive! So, where to start? Here are my British Grand Prix Race Notes…
Lewis Hamilton
I mean what can you say? Lewis led from start to finish, cruising home to claim a 7th British Grand Prix win, moving 30 point clear in the Driver's Championship. Ok, I say cruised, he did for 50 laps at least before the real fun started and it almost got away from him. (more on this shortly).
Hamilton now moves to within four wins of Michael Schumacher's all-time GP wins record. Back against him? You really shouldn't. It's inevitable and given the car that is under him, there's no way he's not going to claim the crown sooner rather than later.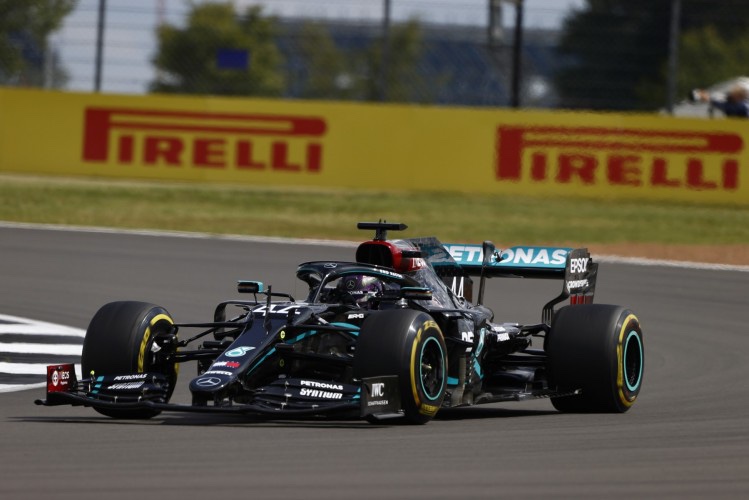 Image courtesy of Pirelli Motorsports
I said at the start, what can you say? Well, not much more really. It was a relaxed drive for Lewis and once again, Mercedes show why they are miles ahead of the grid, even when they only have three fully functioning tires on the car!
Final Laps of Pure Carnage:
As mentioned, the Grand Prix looked all but done right from the start and the Race Note's almost ceased to exist however, this historic Silverstone track had other ideas and gave us two laps of pure carnage and entertainment!
It all started with Valteri Bottas and after sitting in second place for 50 laps, Bottas reported on the team radio that he was suffering from a lot of vibration. At the time it was apparent that his tires we're starting to struggle but what we didn't know was just how bad they really were.
Nonetheless, it wasn't long before we found out and as the Finn headed into the first corner to start his 51st lap, Bottas lost his front left tyre completely as it's pressure dropped ultimately leading to his front wing punctured it. Bottas came into the pits at the end of the lap and he found himself going from second to finish the Grand Prix in 11th place. Which may sound bad but it could have been worse as at one point, you were left wondering if he was even going to make it to the pits at all!
Bottas wasn't the only man suffering from tyre degradation either as Lewis Hamilton also quickly found out.
After leading the race completely unchallenged, it looked as if Lewis could sit back, relax and enjoy his final lap with his now 32 plus second lead over Max Verstappen, but what he didn't know was that his tyre, just like his teammates tyre, was about to go bang!
Lewis heard about Bottas' puncture and admitted that his looked fine but as he turned into Luffield, his very own left front tyre punctured and left him hoping that he would beat Verstappen to the checkered flag. As we know, he did but that 32 plus second lead quickly vanished into a 5.8-second win. Close call? Absolutely and in the words of Lewis himself, "It was definitely a heart-in-the-mouth kind of feeling" for the Brit.
Danny Ric
To wrap up this week's race notes, it's the man himself, the man who never stops smiling and most probably has the best sense of humor the grid has ever seen.
Daniel Ricciardo, a man on a mission of late, who has those boots that are made for overtaking and overtaking he did. Danny Ric started 8th on the grid and battled all afternoon against both McLaren's of Carlos Sainz and Lando Norris, which in truth up until puncture gate, was the only entertainment of the day. (Apart from K-Mag and Dani Kvyat's crashes maybe).
Anyway, Danny Ric was one of nine drivers to benefit from Bottas' second to last lap puncture and thanks to a solid drive from the Australian, he ended up coming him to finish in P4 which matches his best ever finish for Renualt. Had Hamilton's tyre issue been a lot worse than it was then we could have been talking about a podium finish for Danny Ric but Hamilton somehow got his Silver Arrow home and he had to settle for fourth which isn't anything to turn your nose up at. (No pun intended, Danny). Great drive!
Other mentions: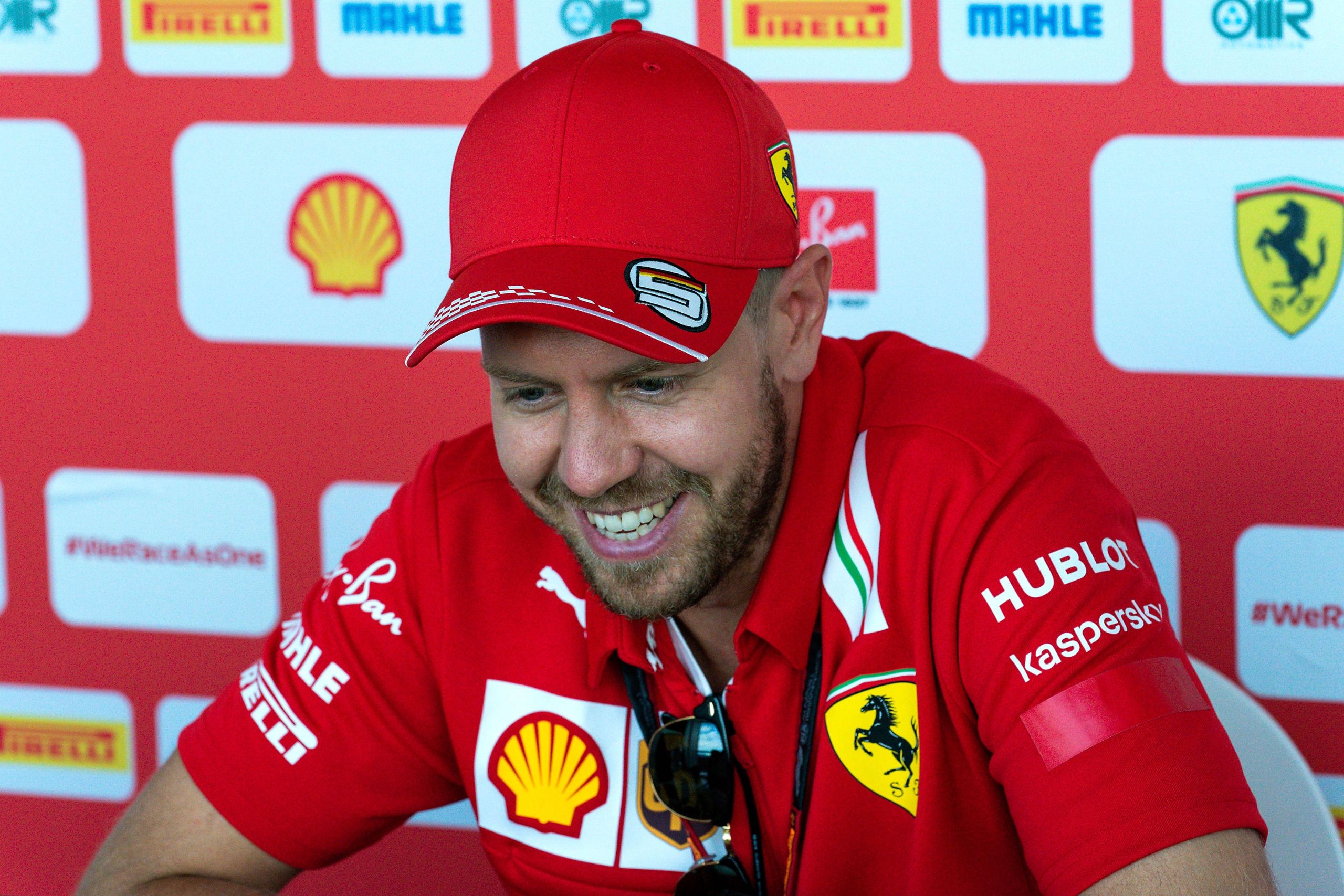 Image courtesy of Scuderia Ferrari
Ferrari had a tale of two weekends and depending on who you ask, the response to how they faired this weekend will be very different. Charles Leclerc had a very impressive weekend which was topped off by a podium finish in P3, which Sebastian Vettel had a nightmare weekend as he ended up in P10. Vettel struggled to stay on the track for most of the weekend and the race pace just wasn't there for him again. That said, it was a much more improved Ferrari overall.
McLaren will be hugely happy with their showing as Lando Norris brought his MCL35 home to finish in P5, which is great news in terms of the constructor's standings as Lance Stroll could only manage a ninth-place finish as Racing Point had a race to forget given Nico Hulkenburg's car didn't even make the grid due to a power unit failure.
Alpha Tauri will also be happy as Pierre Gasly had an excellent race to finish in seventh after team mate Dani Kvyat crashed out after a clash with Red Bull's Alexander Albon.
Final Thoughts:
It was a race that looked as if it was over before it even started but thanks to a final few laps of pure carnage, it really did not disappoint in the end. Hamilton may have won his 7th British Grand Prix but it wasn't as easy as it potentially could have been in the end.
Shall we do it again? Ok then, see you next week for the 70th Anniversary Grand Prix!