There will be a new car in the British Touring Car Championship for 2020 as Hyundai enter the sport for next season.
The brand have a rich Motorsport heritage in recent years, especially in the World Rally Championship, having won this season's constructors championship. They also have touring car experience having ran in TCR and WTCR.
They link up with Excelr8 Motorsport for the new season, replacing the old MG6's that were used in their debut season. Excelr8 picked up four points with Rob Smith and Sam Osborne behind the wheel grabbing two points apiece.
The drivers are yet to be announced but Excelr8 will be aiming for consistent points finishes in the i30 Fastback N Performance. Thankfully for the team, the Hyundai is a similar shape to the MG and so this should help Excelr8 who are now well aware of the inner intricacies of an NGTC car.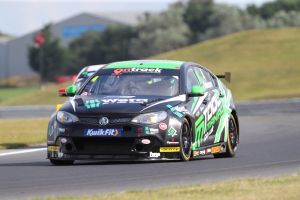 Though this also means the likely end of the MG6 GT, which has been in the series since 2012. Driven by some of the finest drivers of this generation, including Jason Plato, Andrew Jordan, Sam Tordoff, Ash Sutton and Josh Cook.
It won 24 races over its time in the BTCC with Plato finishing runner up in the championship to Colin Turkington in 2014. The 6 GT also won the manufacturer's crown in 2014, remaining a manufacturer entry until 2018. AMD Tuning and Excelr8 have used the car in recent years with no luck.
While it is still early, and many teams are yet to announce their cars for next season, the MG has most likely driven its final race.