The 48th edition of the Formula One Brazilian Grand Prix will play proud host to the sixth title party for Lewis Hamilton, who wrapped up the championship last time out in the United States.
At the venue where he dramatically snatched his first championship from the tense and seemingly unrelenting grip of Felipe Massa 11 years ago, Hamilton may have it wrapped up already this year, but a third victory in the homeland of his hero Ayrton Senna would be another proud career moment for the man who needs eight more wins to equal Michael Schumacher's race win record of 91.
While time has passed since the craziness of 2008, and the world championship has unscrupulously changed hands, the passion for racing at Brazil has never changed. From the days of the great Brazilian favourite Ayrton Senna to now in 2019, the race in Sao Paulo continues to be a fan favourite for drama and intense racing.
The 4.3 kilometre speed-fest of a circuit saw a champion claim the revered title three times in the space of seven years between 2006 and 2012, but Sebastian Vettel's triumph seven years ago, beating Fernando Alonso after an incredibly tense and unbelievably exciting season, was the last time it has happened.
Much of this is indebted to Mercedes' dominance after Vettel's storm to 2013 glory, as well as Hamilton and former Mercedes team mate Rosberg taking their rivalry and psychological grudge matches to the final race in Abu Dhabi on two occasions.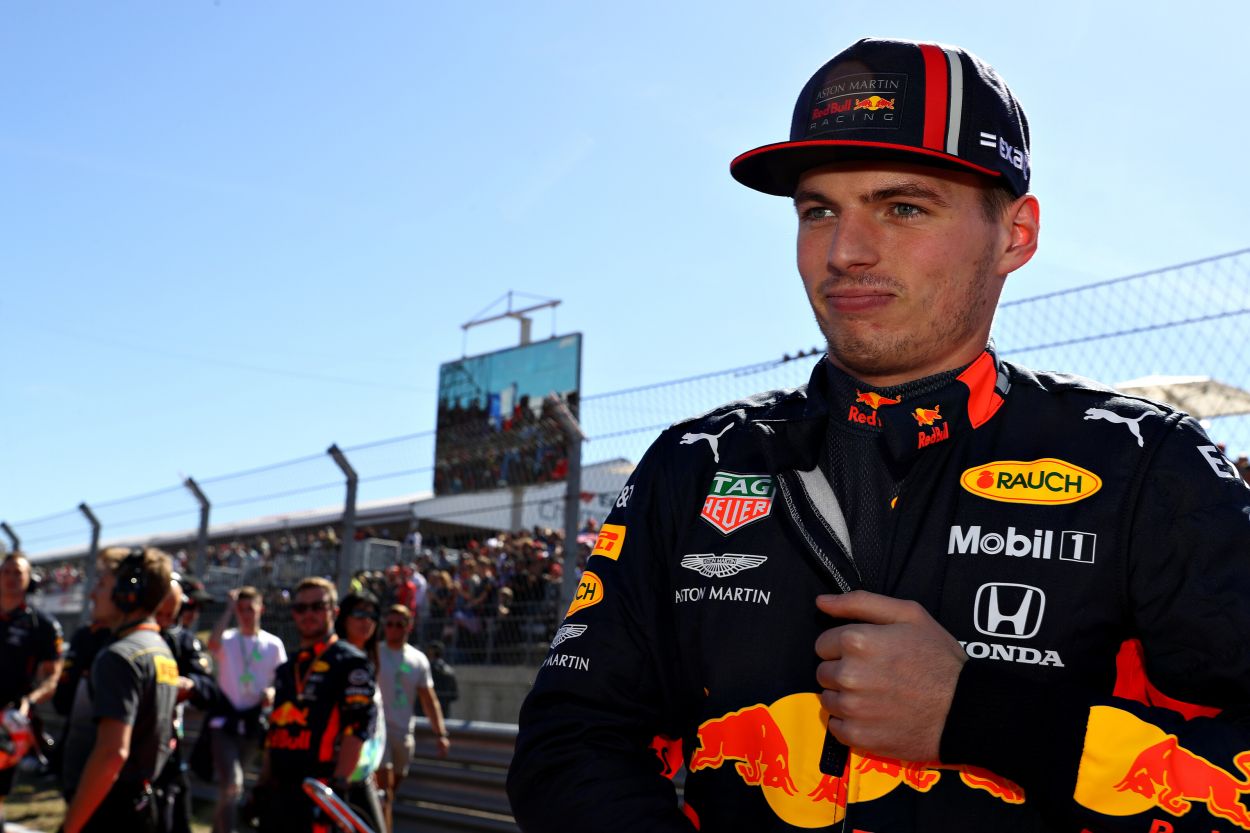 However this, by no means, goes to say that the spirit of racing in Brazil has departed – it stays strong to this day and continues to draw in the big crowds who want to see the most thrilling, high speed entertainment. And they have been treated with some spectacular helpings in recent times.
Wherever Max Verstappen has gone in the last few years, contentious moments yet magical performances have often followed in extremely close proximity. As was seen in 2016 with his immense wet drive to the podium and last year, when he clashed with long term rival Esteban Ocon while lapping the Frenchman, costing him the win to a fortuitous, grateful and jubilant Hamilton.
Interlagos this year could yet provide another opportunity for Verstappen to claim his maiden win in beautiful Brazil. A tough and demanding middle sector provides opportunity for the Red Bulls to make up time on the Mercedes cars, who should dominate the long run up from Juncao to turn one. It could be a chance for Alex Albon to claim his first podium in Formula One, having been confirmed as Verstappen's team mate for next year. As for Ferrari, it is unknown where they will be, after inconsistencies due to a change in fuel flow system, which was controversially altered after appeals from other teams about illegalities in the car's power. What we know for sure is that Monegasque Charles Leclerc will be bumped down at least five places from his qualifying position due to an engine change.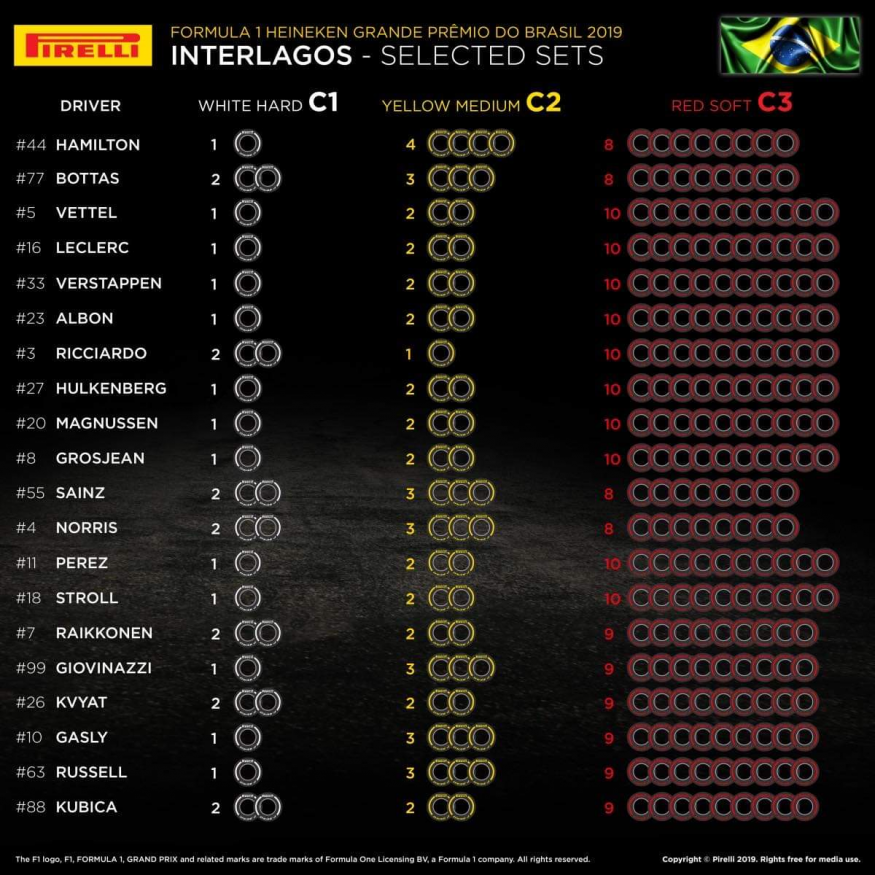 Due to the stunning combination of power and downforce, there will hopefully be another tight midfield battle between the likes of McLaren, Renault, Alfa Romeo and Toro Rosso. One or two of the midfield teams however, such as Haas, have already turned their attentions to 2020. The American team who would love points this weekend though after yet another horrible experience – this time at their home Grand Prix in Austin – last time out.
Mercedes boss Toto Wolff will be absent this weekend for the first time since 2013, but smiles on Mercedes affiliated faces will certainly not be, as Valtteri Bottas and Lewis Hamilton look to grab another win for themselves at Sao Paulo in what has been a wonderful 2019 season.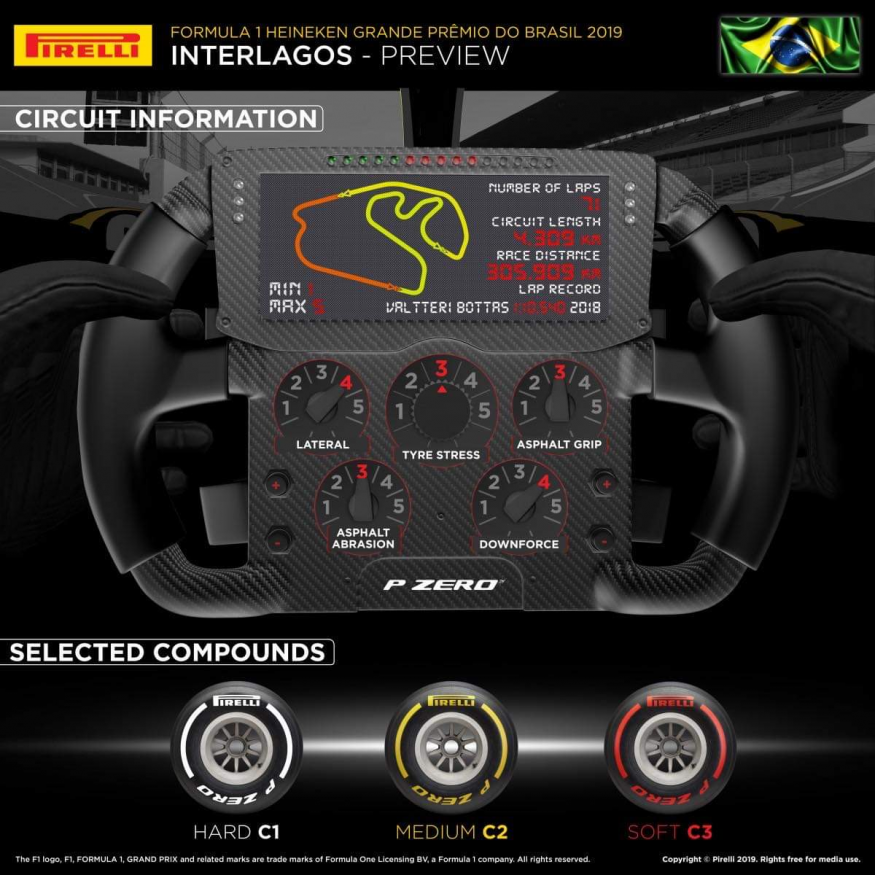 Featured image courtesy of Ferrari S.p.A.