This weekend the 2019 MotoGP World Championship arrives in Valencia for the final round of the season.
Twelve months ago it was Andrea Dovizioso (Ducati Team) who triumphed in torrential conditions, bringing Ducati their third victory at the Circuit Ricardo Tormo after Troy Bayliss in 2006 and Casey Stoner in 2010. Repeating such a result in dry conditions would be tough for Dovizioso, the tight and twisty layout of Valencia, which offers little chance to open up the bike and use the power, working against the characteristics of the Desmosedici.
In comparison, for World Champion Marc Marquez (Repsol Honda Team) Valencia can work quite well. The compactness of the track means that agility is key, and Marquez' upper-body strength combined with the RC213V's compact design means this combination can be deadly at Valencia. Previously we have seen front tyre troubles impact Honda's performance in this final race, but simultaneously seen Marquez overcome them. For example in 2016 when he chased down Jorge Lorenzo in the latter parts of the race after choosing to save his tyre in the first part of the GP. However, Marquez has not won in Valencia since 2014 in the mixed conditions, his only premier class victory at the track, so dominance akin to what we saw at the last Spanish round in Aragon would be a surprise.
And the surprises at this weekend's Valencian Grand Prix have already started, with Jorge Lorenzo (Repsol Honda Team) announcing his retirement from grand prix racing at the end of this weekend. 'Surprise' might not be the correct word, but it was perhaps unexpected for the five-times World Champion to announce his withdrawal from the World Championship this weekend. It will likely not be a fitting end to Lorenzo's illustrious career – the Spaniard is without a top ten since last August and his retirement comes as a result of poor performances at least in part injury induced, that Lorenzo does not see a resolution to.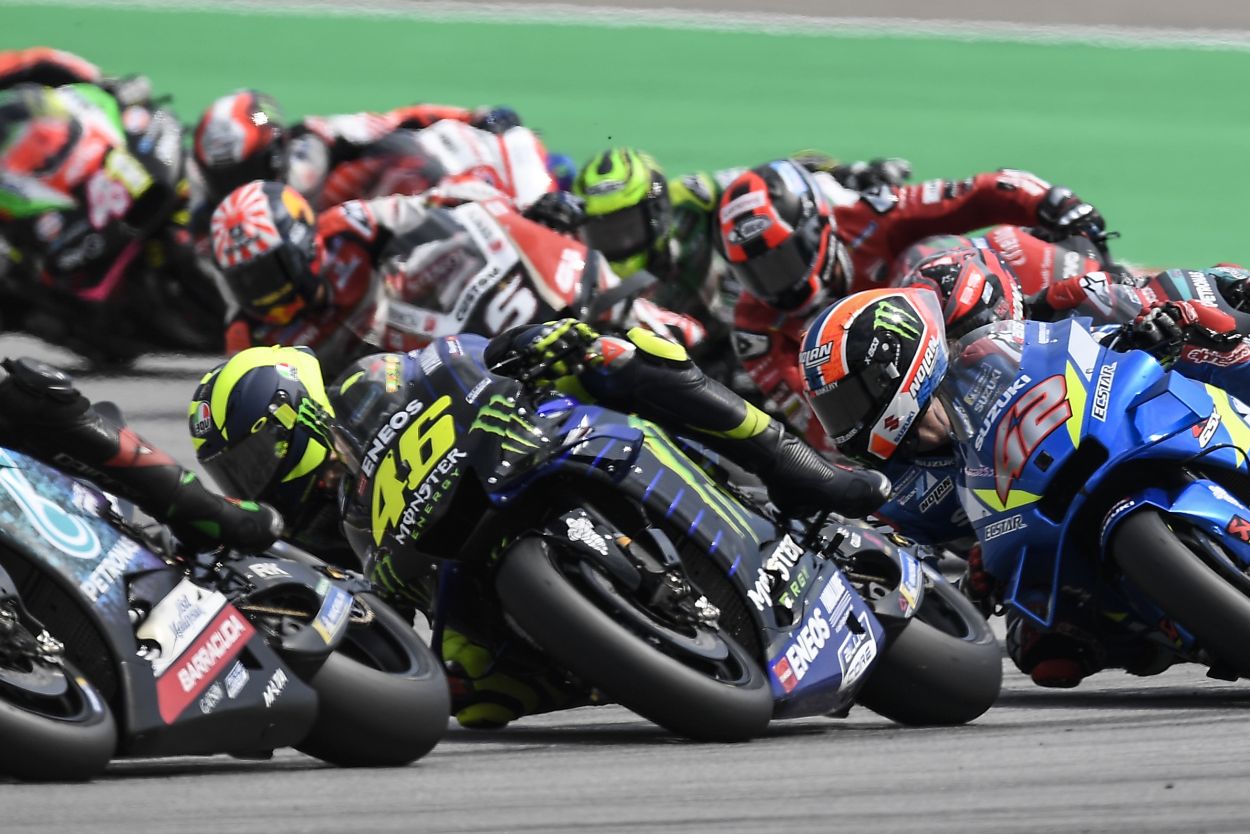 Lorenzo's retirement means that Valentino Rossi (Monster Energy Yamaha MotoGP) will be the last remaining 'Alien' – the quartet of Pedrosa, Lorenzo, Rossi and Stoner who were the men to beat in MotoGP at the end of the last decade and in the beginning of this one – to race in MotoGP, the last one to stop. It is easy to forget that it has been already seven years since Stoner retired at the end of 2012, and Lorenzo's announcement also highlights Rossi's longevity in motorcycle racing. Having raced his 400th Grand Prix in Phillip Island, Rossi is about to enter his twenty-fifth season of GPs, but his time too is closing and in twelve months time it could well be the Italian who we are saying 'goodbye' to.
Rossi is still without a podium since Texas, having been unable to successfully pass Dovizioso for third last time out in Sepang, and so the end of 2019 will be a welcome relief for the nine-times champion who will be eager get on with testing next Tuesday as much as anything else.
On the other side of the factory Yamaha garage, though, Maverick Vinales (Monster Energy Yamaha MotoGP) will be wishing there were a race in December and another in January because the Spaniard has finally found what he needs to regularly fight for wins. His Sepang victory came off the back of a disastrous end to the Australian GP one week before. The could temperatures of a Valencian November could be helpful for Yamaha and Vinales, as they look to end this season with back-to-back wins.
Elsewhere, but remaining with Yamaha, Fabio Quartararo (Petronas Yamaha SRT) is looking to finish as second Yamaha for the season by beating Valentino Rossi in the championship overall. There are six points separating the rookie from the veteran, so the odds are in Quartararo's favour. Primarily, though, Quartararo will look to end his first season as a winner in the MotoGP class.
Featured Image courtesy of Jaime Olivares/Box Repsol