Much has been said about the 2021 F1 regulations, and many people in the higher ranks of the sport have expressed their concerns over the proposed plans.
We are just mere weeks (if not days) away from the deadline set by the FIA, the teams, and Liberty Media. On October 31st, all three parties must co-sign the final Technical and Sporting Regulations for the 2021 Formula One championship, the most anticipated set of regulations since 2014.
Chase Carey, Ross Brawn, and Jean Todt have all been vocal about the changes that need to be made in order to revitalize the sport, give teams new motivation and incentive, and promote pure and competitive racing.
This, however, is no easy task. Radical changes come with consequences, sometimes ruining something that was already working perfectly fine beforehand.
For instance, when F1 experimented with the qualifying format back in 2016, including an elimination every couple of minutes, it was a huge disaster for the drivers, teams and, most importantly, the fans. After just two Grand Prix, the Q1-Q2-Q3 format was back.
That is a best case scenario: an idea goes totally wrong and gets revoked, and we start from scratch.
You cannot do that with a new set of aero regulations, though.
For the past 18 months, F1 officials – presided by Ross Brawn (who has recruited people like Pat Symonds and Rob Smedley) – have been conducting thorough research on how they can improve racing in 2021.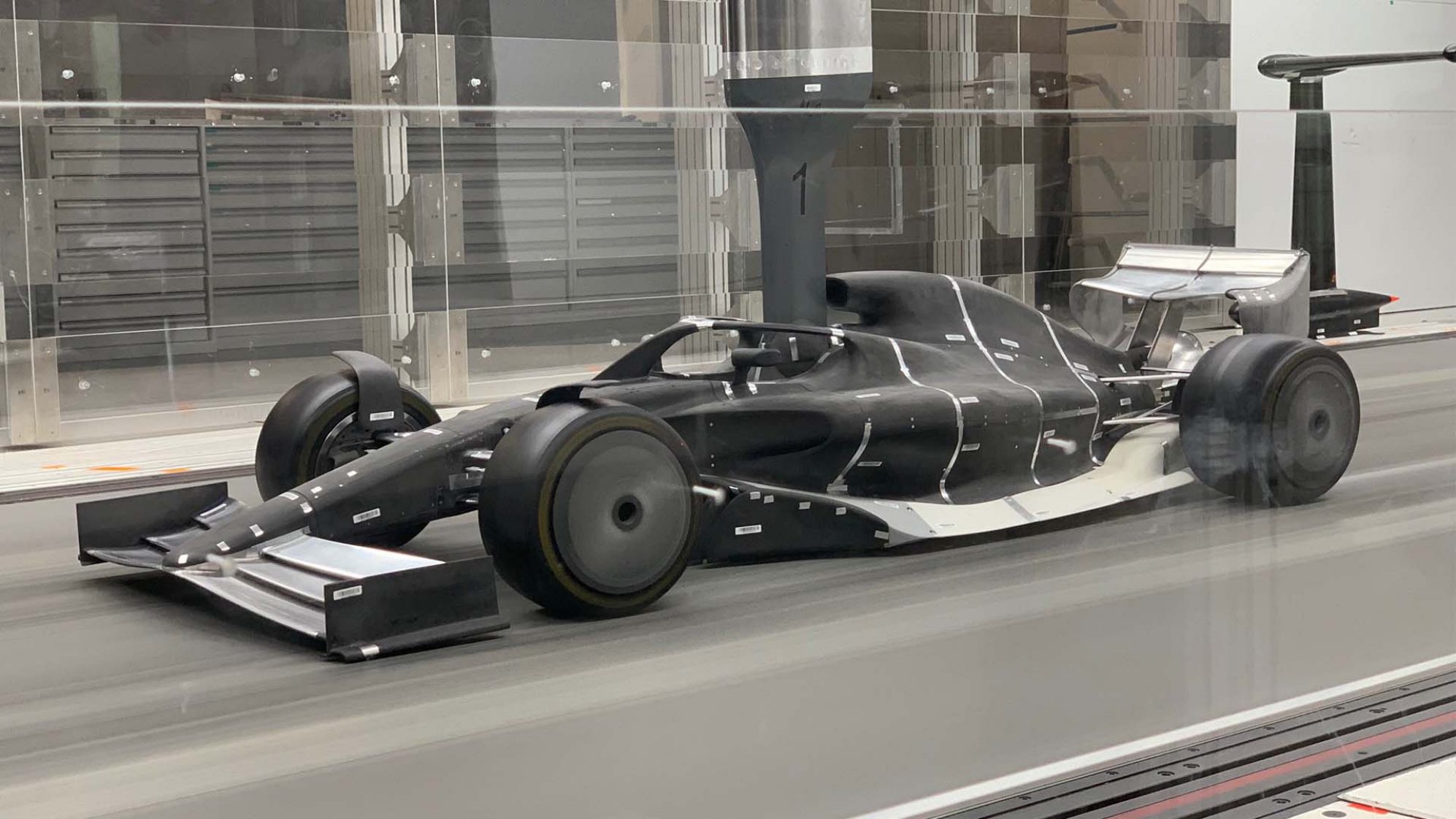 The blueprint was set in July. F1 cars must be designed in such a way that the downforce lost behind another car is minimal compared to this year's machinery. And they had the ideas to make this happen.
They tested these solutions in the Sauber Motorsport wind tunnel, and in August the first scale models of the new cars were revealed.
Nikolas Tombazis, the man in charge of all the technical aspects of FIA single-seaters championships, has been hands-on in these tests, and he has been pretty open about the results they produced:
"There have been no major surprises," he said, speaking to F1.com. "There is a 5-10% wake disruption, compared to the current levels of 50%, although it depends on the exact configuration you are testing and so on."
This is positive news, because that is the end goal. F1 cars must be able to follow each other without 'dirty air' being a problem anymore.
However, as previously mentioned, this does not come without consequences.
Aero regulations are extremely restrictive at the moment, as they should in order to get the results FIA and Liberty want. They cannot let teams be overly innovative, coming up with concepts that drastically alter the blueprint proposed by Tombazis, Brawn and the other officials. The teams know that.
Sources inside one midfield team have said that technical directors from up and down the grid do not find these aero rules to be what they wanted.
Mattia Binotto, who is now serving as the team principal of Ferrari but has previously held the position of technical director, has suggested that his team may have to use its veto if it finds that the 2021 changes are not what it wants, or if they go against what they see F1 as being at its core.
Speaking to crash.net, Binotto said, "There are a few things that are important to us the degree of freedom on development; the degree of freedom, especially if we think on the aerodynamic regulations, which we believe is too descriptive; the degree of freedom of other parts of the car where some prescriptions have been set.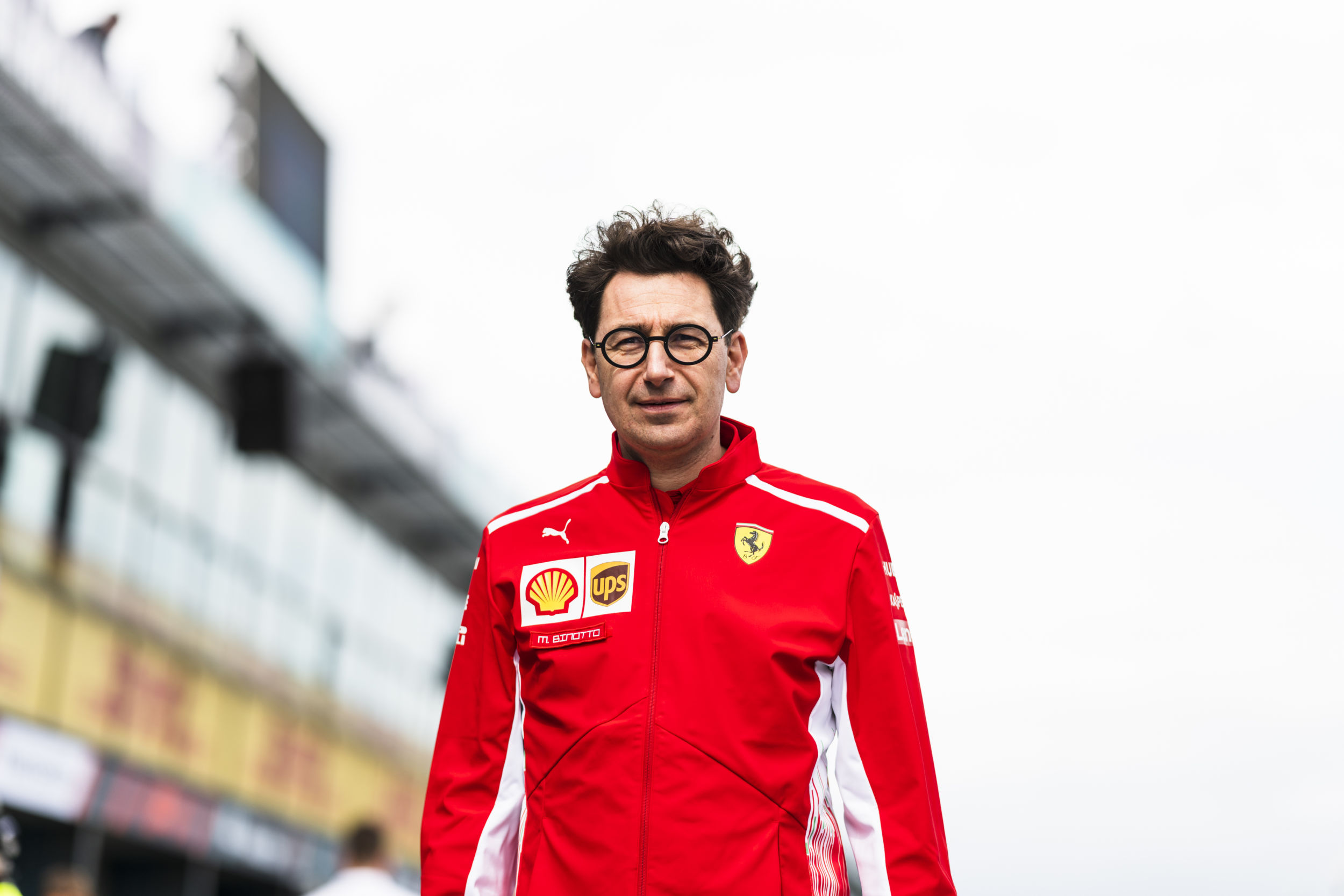 "These I think are the key points on which I think there is still room of collaboration and making a different choice compared to what has been achieved so far.
"We are more focused really on trying to collaborate and address what we believe is fundamental rather than simply say that we've got the veto right."
Every change comes with a fair amount of criticism, but this may be absolutely justified. From the very beginning, Formula One has been about innovation, going beyond the perceived boundaries, searching for the millisecond every single time you are on the track. These new rules may not allow that at all.
F1 could be on its way to becoming a 'fancy' spec series, and that is not good.
Sure, the engines will not be the same, the brakes will not be the same (as of now), and the wealthier teams will always find a way to get the best drivers and employ the best personnel, but the aero rules are a huge part of F1 and its approach in racing.
It is certainly not easy to close the gap between the top teams and the midfield, and converging the grid with restrictive ruleset and a really loose budget cap may be the only viable way to do that at the moment.
Nevertheless, F1 must be extremely cautious in its next steps. F2 and F3 are spec series for a reason. Formula 1 must be the pinnacle of motorsport, and innovation is a key factor to that. That innovation is something that should not be taken away.
[Featured image – LAT Images]