The eighth round of the 2019 MotoGP World Championship took place at the TT Assen, an ideal circuit for a motorcycle which turns well in the middle of the corner, which was demonstrated on Saturday by Fabio Quartararo (Petronas Yamaha SRT) taking pole position from fellow Yamaha M1 rider Maverick Vinales (Monster Energy Yamaha MotoGP) and Alex Rins (Team Suzuki Ecstar) on the similarly characterised Suzuki GSX-RR.
It was Rins who made the holeshot. The Spaniard is used to necessitating strong launches thanks to his usual qualifying positions, which often have him off the front two rows. Such a launch this time saw him come out of the first corner in first place.
Maverick Vinales slotted into second, although it was Joan Mir (Team Suzuki Ecstar) who arrived at turn one first. The 2013 Moto3 World Champion got the better of the 2017 Moto3 World Champion on the exit and followed Rins for the first lap.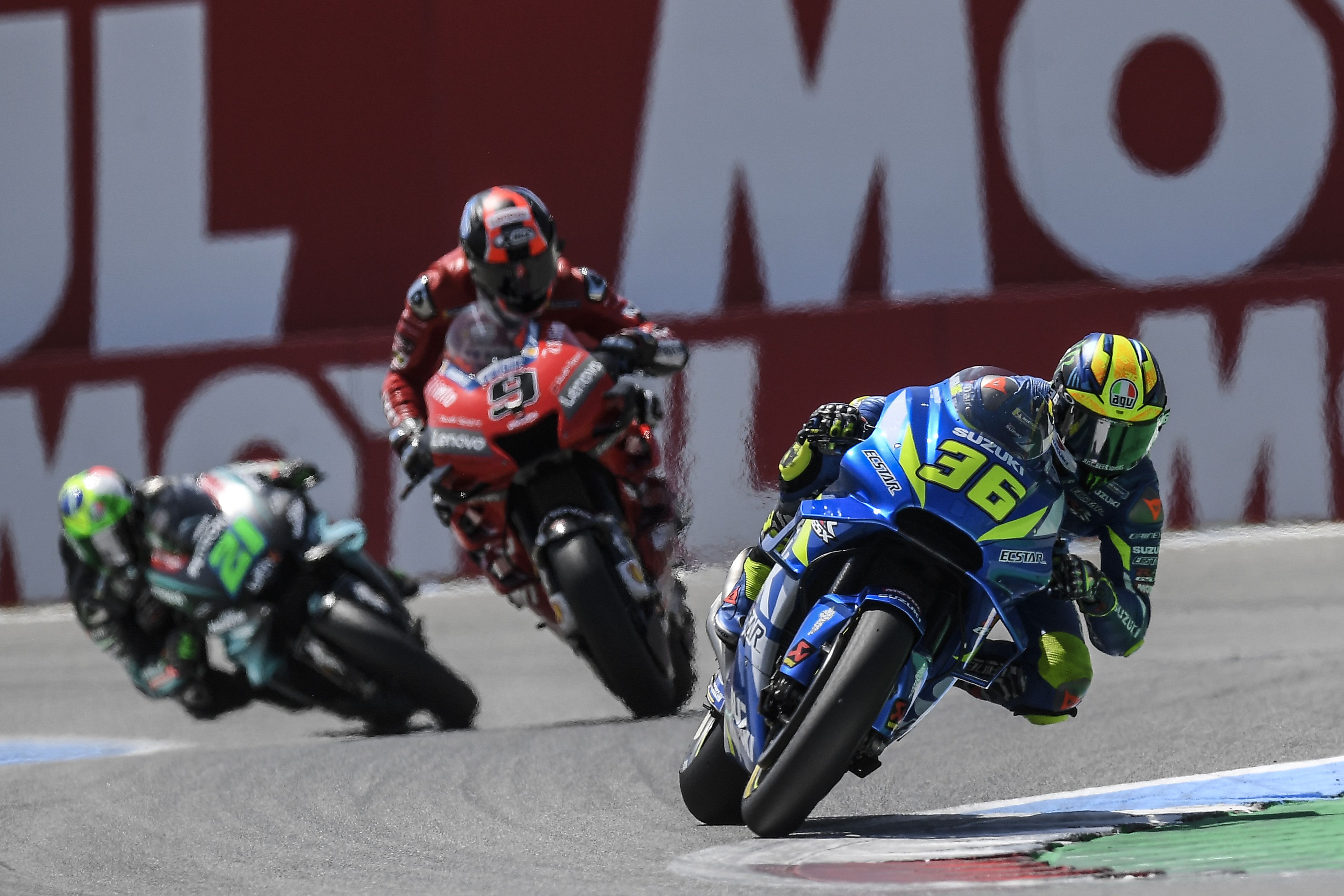 However, Mir was able to reclaim second from Vinales soon after, and when Rins dropped the Suzuki at De Bult on lap three the rookie took the lead.
Mir's problem about twenty seconds later was a simple one: he realised he was leading. The rookie ran wide at the Ramshoek and Fabio Quartararo came through to assume the lead.
It was no surprise to see Quartararo leading, such has been his pace this year, with a podium and three pole positions to his name already on the satellite YZR-M1, and it was even less of a surprise to see Marc Marquez (Repsol Honda Team) follow the Frenchman through.
Vinales was not far behind his compatriot Marquez in taking up position behind Quartararo, and Andrea Dovizioso (Mission Winnow Ducati) looked as though he would be able to catch the Japanese bikes in front of him as well in the early phases.
Soon, though, it became clear that the win would be contested between Quartararo, Vinales and Marquez. Quartararo, like Mir, had a problem when he got to the front. However, it was a more pressing one than that of his fellow rookie with whom he was teammates in 2016. Quartararo had a stability problem, and in the Veenslang his bike developed a speed wobble lap on lap. The Frenchman had to roll the throttle completely to get his bike back under control, and that put Marquez behind in a difficult situation.
Eventually, the Spaniard got past Quartararo due to the wobble, but one minute later he had dropped behind both Quartararo and Vinales thanks to a mistake at turn one. With Quartararo out front from Vinales, the #12 had a chance to get to the front and try to pull away before Marquez had the opportunity to pass the Frenchman himself.
Once more, it was a speed wobble in the back straight which cost Quartararo to Vinales, who did as Marquez before him and swept around the outside of his Yamaha stablemate. Marquez wasn't far behind his compatriot, as he scythed inside the satellite M1 of Quartararo at the Ramshoek, a place where the #93 has been exceptionally fast historically. On a Honda which had looked unsettled all weekend it was a particularly outstanding pass – more so than usual, perhaps.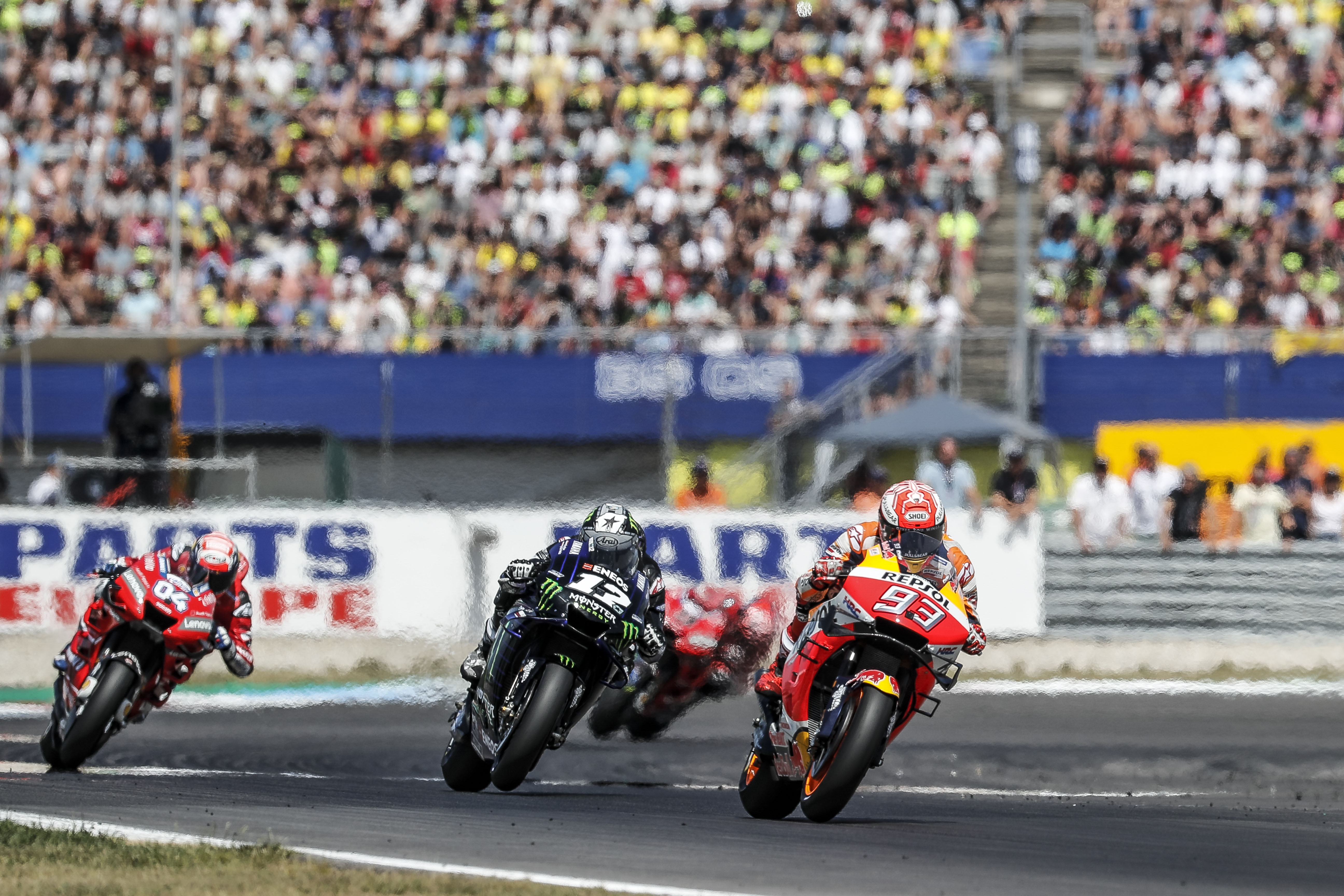 With ten laps to go the battle was on between Vinales and Marquez. It had taken two years of waiting but it had finally arrived, and it was Vinales who made the first mistake – and it was almost immediate as he ran wide and off the track in turn one, handing the lead back to Marquez.
Vinales, though, had been particularly fast through turn twelve, able to turn tighter than Marquez or Quartararo. It was an area where he was strong in the multi-bike scrap in 2018, as well, although this time he had the confidence to move Marquez out of the way, force him to close the throttle and move through at the fast kink of turn thirteen – the Hoge Heide.
Marquez would not get another chance to lead to reply to Vinales, who edged away and finally took a commanding win with a gap of almost five seconds over Marquez. The win had looked possible all weekend, and should have been the expectation of Yamaha coming into the weekend considering the characteristics of the track and how they match with the characteristics of their bike. Vinales, too, had been riding well all weekend and – despite a couple of mistakes – looked comfortable on the bike in the race. It was his first win since Australia 2018, and Yamaha's too, at a track similarly suited to a bike which is strong on the edge of the tyre. The win was also an important one for Vinales, as it solidified his bettering of his teammate since the championship returned to Europe.
Second place for Marquez was an important one, similarly to the second place he secured in Assen back in 2016. Dovizioso was off the podium, down in fourth place, and having beaten the Italian in every race since Qatar – with the exception of Texas when he crashed – is surely now well on his way to world title number eight, especially with Sachsenring coming up next just one week after Assen.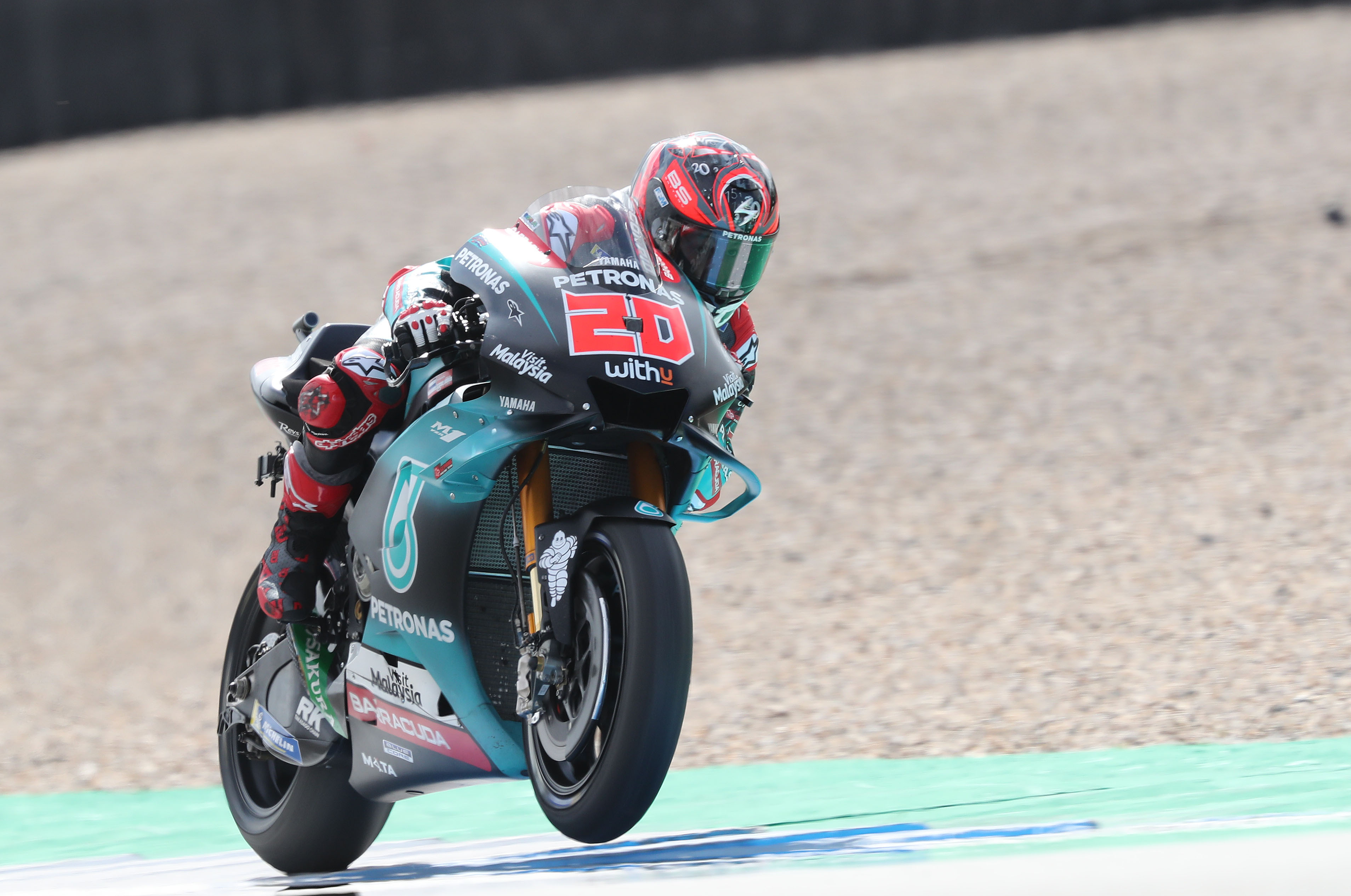 The speed wobbles suffered by Quartararo he put down to himself and a mistake in line choice down the back straight, something he corrected when Marquez and Vinales passed him and he could see his error. No doubt, though, that the lack of straight-line stability affected the pole sitter's confidence and pace, even after his correction. He might have won, but either way two consecutive podiums for a rookie, and now just five points off the top Yamaha, is an impressive start to his life in the premier class.
Despite suffering in the middle of the race, Dovizioso was able to recover to fourth, re-passing Joan Mir and his teammate Danilo Petrucci (Mission Winnow Ducati) to do so. Nonetheless, it was easy to understand Dovizioso's resignation after the race as, in all likelihood, the championship has all but slipped away once again, and it is unlikely to get any better, mathematically next weekend.
Featured Image courtesy of Yamaha Racing