Two weeks on from a magnificent race in Mugello at the Italian Grand Prix, the MotoGP World Championship heads to Barcelona for round seven of the 2019 season.
This weekend will be an important one for MotoGP, as it marks the seventieth anniversary of the motorcycle world championship, the first of course taking place on the Isle of Man back in 1949. Much has changed since day one, of course. The Ducati Desmosedici GP19 that Danilo Petrucci (Mission Winnow Ducat) rode to victory in Mugello two weeks ago almost unrecognisable in comparison to the Norton which won the 1949 Senior TT in the hands of Harold Daniell, and the story is the same when it comes to the tracks, the people involved, the culture of world championship motorcycle racing and politics involved. MotoGP is now a sport for complete professionals. Valentino Rossi (Monster Energy Yamaha MotoGP) has said on many occasions how the sport of today misses some of the "romance" of that of his early career in the 1990s and 2000s. You would suspect that Daniell's reaction to 1996, the year of Rossi's World Championship debut, would be quite similar.
But, whilst MotoGP in its current form may be missing "romance", it is certainly not missing entertainment or excitement. Mugello was a prime example of that, with four riders and three different bikes separated by only half a second over the line. Petrucci's winning margin over Marc Marquez (Repsol Honda Team) was just 0.043 seconds for his first ever MotoGP victory, and that is the MotoGP we see today: closer, more competitive than ever before.
Fresh from continuing Ducati's reign in Mugello, which stretches now for three years, Petrucci arrives In Barcelona looking to continue a trend of the last two years, which has seen Ducati pilots take victory in Mugello, and then Barcelona, back-to-back, first with Andrea Dovizioso in 2017 and then with Jorge Lorenzo in 2018. Perhaps it seems less likely for Petrucci to continue this, especially considering his declarations in Mugello where he stated that from now on his primary focus is to help his teammate, Dovizioso, win the World Championship. However, it remains to be seen how Petrucci reacts to winning his first race, whether it will trigger him to continue winning, and to go on to win a lot more races as we have seen with other riders in the past – Dovizioso himself being a prime example.
Losing points to Marquez in Mugello was a disappointment for Dovizioso (Mission Winnow Ducati) who will have seen the Italian round of the series as a chance to claim points back on the Spaniard. Instead, the #04 arrives in Montmelo in the knowledge that he must win, or at least beat Marquez, if he is to keep his championship hopes alive. The gap at the moment is twelve points, which may not seem like much, but with Assen and Sachsnering on the horizon, taking points in Spain this weekend will be vital for Dovizioso.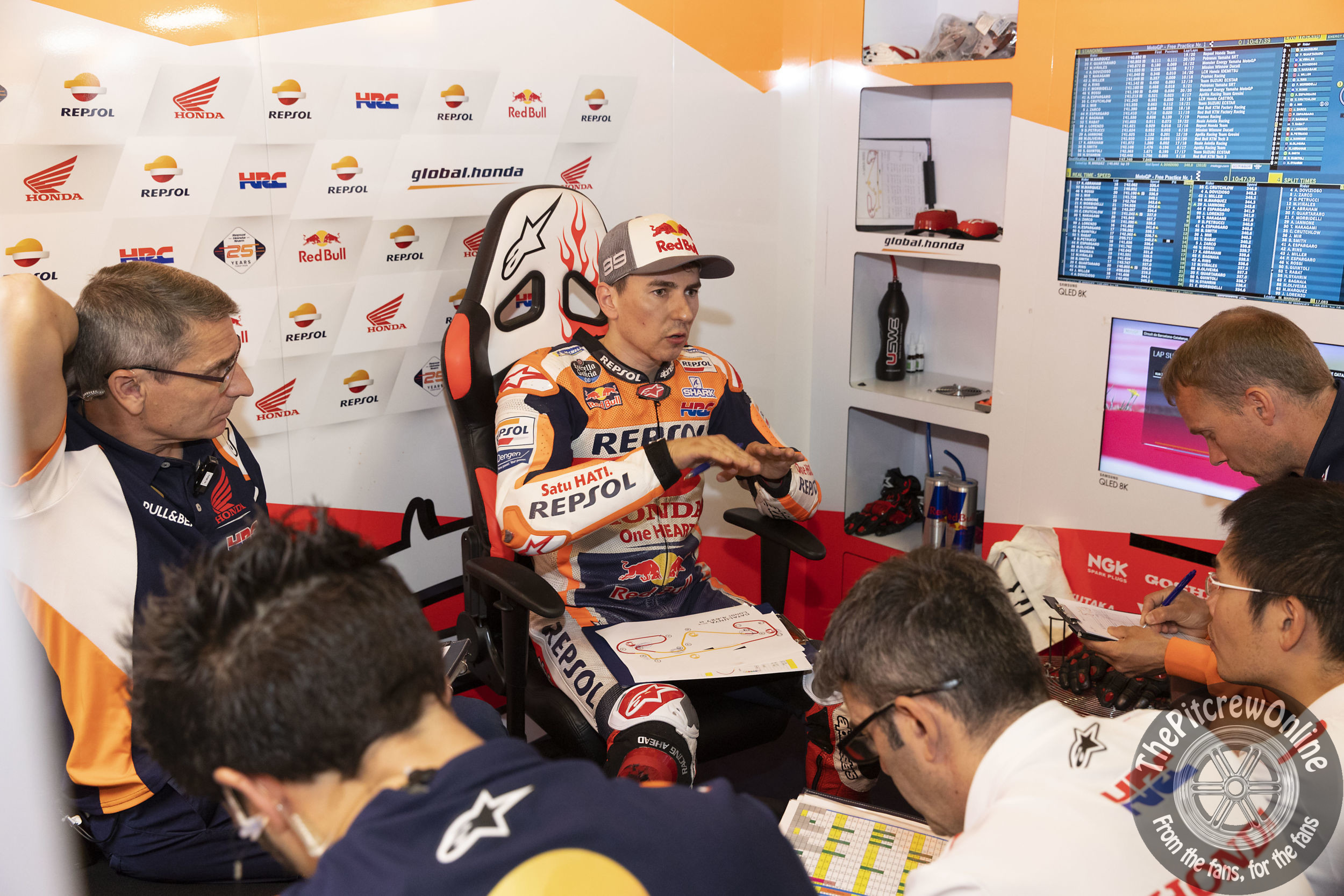 Strangely, Marquez has only won in Barcelona once in the premier class, back in 2014 when his then teammate Dani Pedrosa ran into the back of him in what was turn eleven, costing himself the win despite arguably being faster at the end of the race than the #93. Despite his low frequency of top step visits in Montmelo, Marquez has missed the podium only once in MotoGP at the Circuit Barcelona-Catalunya, and that came in his troubled 2015 season, when he was pushing over the limit to try and go with Jorge Lorenzo on the Yamaha M1, who eventually won. Marquez has finished second in each of the three Catalan Grands Prix since then, to Valentino Rossi in 2016, to Dovizioso in 2017 and to Lorenzo last year. The reigning champion is, though, on great form, and will be a strong favourite going into this weekend.
The fourth rider in the group at Mugello was Alex Rins (Team Suzuki Ecstar) who had yet another strong comeback from a poor qualifying. What Mugello exposed was Suzuki's continuing lack of top speed. Fortunately for Suzuki, whilst they miss top end they have a bike which can punch off corners well from low speed, which is what Yamaha miss. Rins was able to use this to stay with the group, although had he managed to establish a gap of half a second or more, he could have gotten away such was his speed in the corners. The straight in Montmelo could also prove a problem for the GSX-RR this weekend, but in his home race Rins could be the only rider with a strong shot at challenging Marquez – but he needs to qualify well.
Valentino Rossi has won ten times in Montmelo, the most recent of those being that 2016 triumph over Marquez. The last two years have been contrasting for the Italian, though, with Barcelona proving one of Yamaha's weakest tracks in 2017 when he finished only eighth, although it was a return to the Catalan podium last year as he finished third behind Marquez and Lorenzo. After a disastrous home round in Mugello, and with questions being asked about his commitment to his Yamaha contract in the current, disappointing, moment in the Iwata marque's history, Rossi will be eager to put the voices considering a close retirement for The Doctor on hold this weekend, especially with Assen next up on the calendar, which could prove his last opportunity to win in 2019.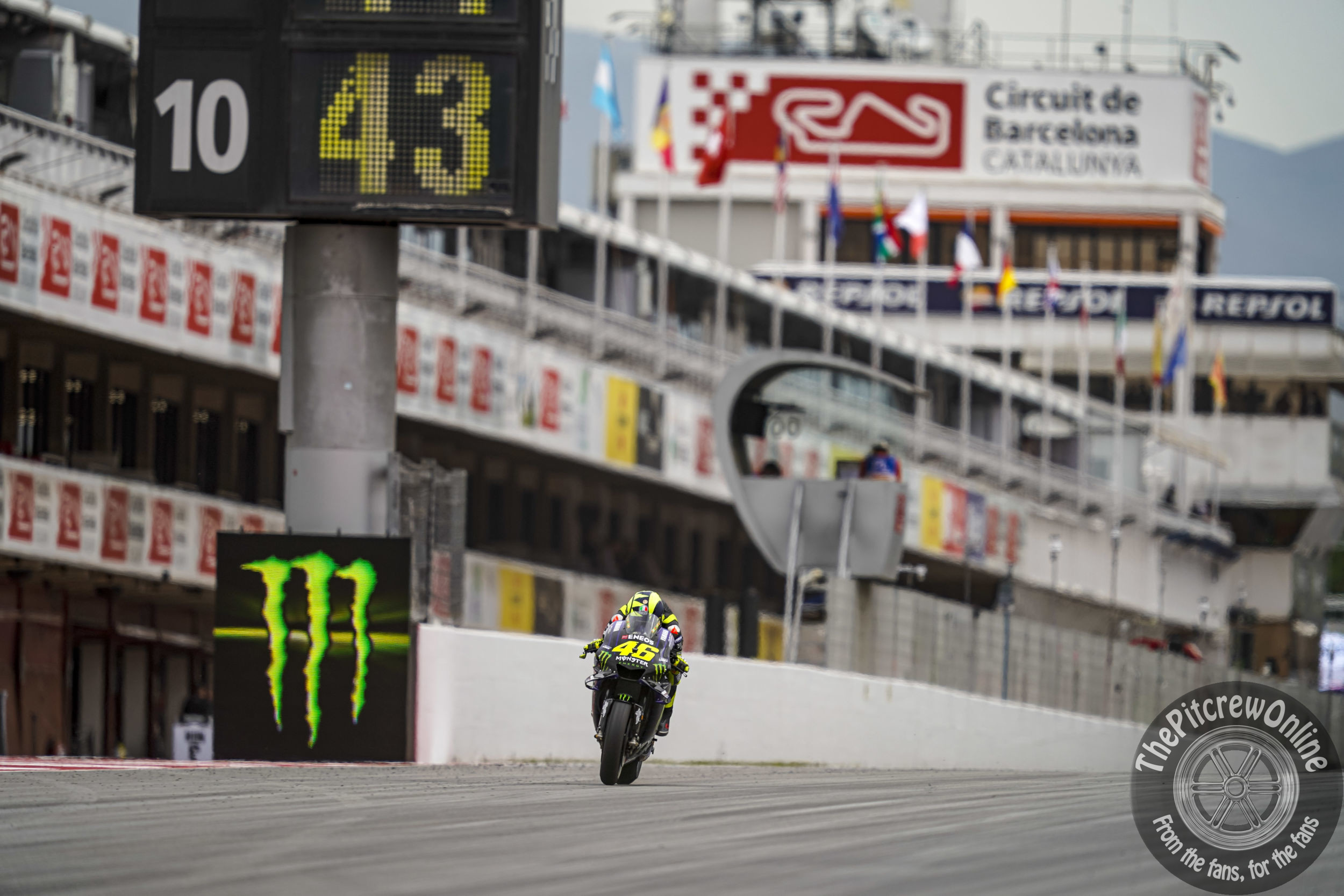 For Rossi's teammate at Monster Energy Yamaha MotoGP, Maverick Vinales, Mugello was little better. Vinales came home as top Yamaha in Italy, but that meant only sixth place. In fact, Mugello was a catastrophe for Yamaha. At a track where they had been on the podium for fifteen consecutive years, the top Yamaha was almost seven seconds from the rostrum. Anyway, like Rossi, Vinales will be aiming for redemption this weekend, at his home race.
It should be noted that Barcelona is the circuit at which, twelve months ago, Fabio Quartararo (Petronas Yamaha SRT) took his first GP victory. One year one, he could be Yamaha's best bet of a win in Barcelona and is looking in fine form, having nearly taken pole in Mugello before finishing tenth in the race as top rookie.
Finally, the grid will have twenty-four bikes this weekend, as Suzuki test rider Sylvain Guintoli and Aprilia test rider Bradley Smith will be in action for their respective factories.