Two weeks on from the Italian Grand Prix, the Moto3 World Championship heads to Montmelo for round seven of the 2019 season.
In Italy it was Tony Arbolino (VNE Snipers) who emerged victorious for the first time in his career, defeating Lorenzo Dalla Porta (Leopard Racing) in a drag to the line by 0.029 seconds. Arbolino's first win had been coming for a while, so now it will be interesting to see how the Italian reacts this weekend, whether he follows similar patterns to the past where he has been quite inconsistent, or whether his win will give him more belief that he can go out and win again. Additionally, it is not too late for a title challenge from Arbolino, who is only thirty-two points behind championship leader Aron Canet (Sterilgarda Max Racing Team).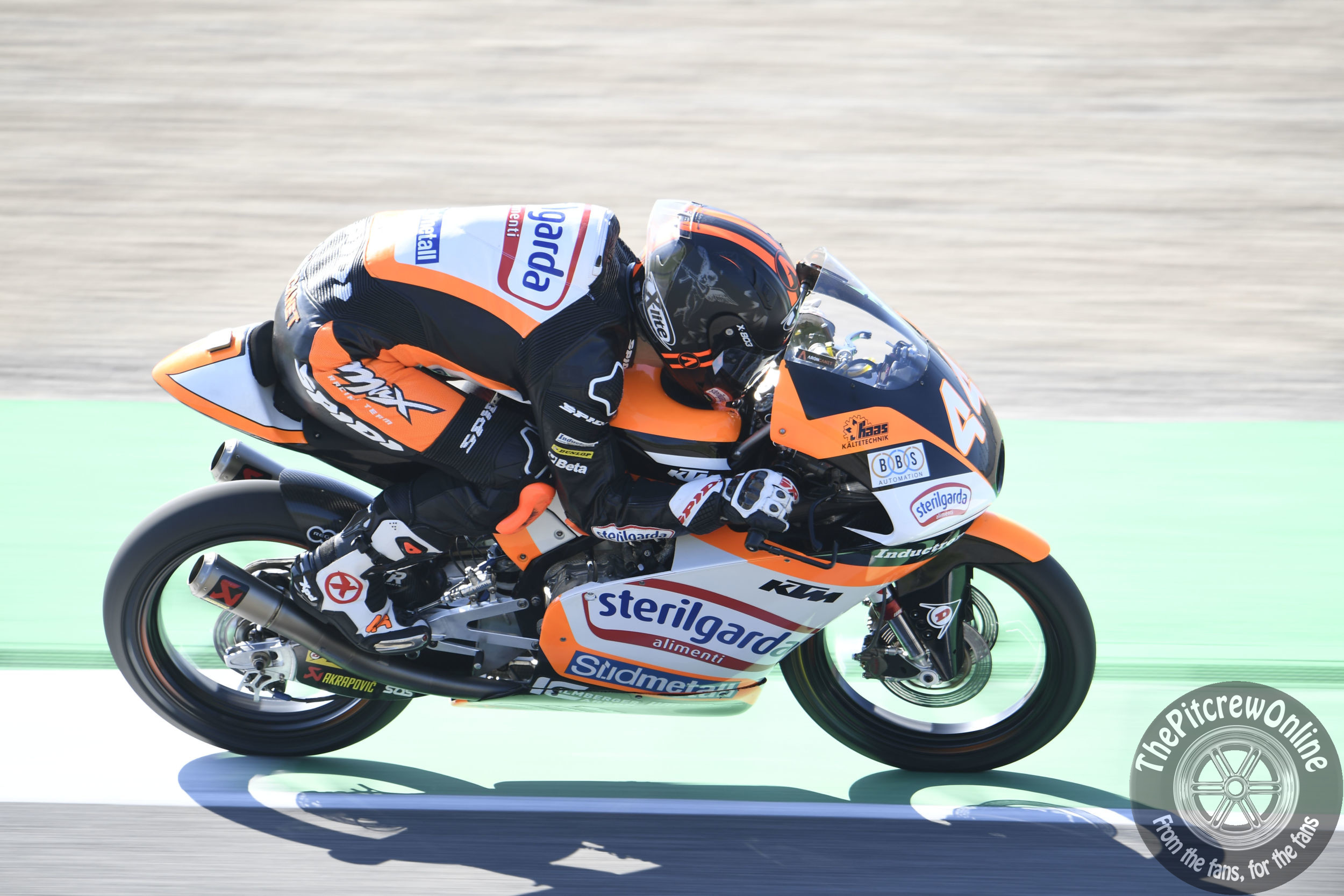 Of course, it is a home round for Canet, although strictly speaking he is a Valencian. Mugello gave a disappointing result for Canet, as he finished seventh and, although he maintained his championship advantage, the #44 will be looking to return to the rostrum this weekend, especially with circuits on the horizon which may not suit his KTM as well as his rivals Hondas.
Perhaps the strongest rider of all in Mugello was Lorenzo Dalla Porta. Arbolino won but Dalla Porta's pace in the twisty part of the lap was very strong. The Italian has quite a smooth riding style, you can see visibly that he does not bully the bike into doing what he wants it to, and perhaps that is a sign of how comfortable he is with his NSF250R. In Barcelona he will be looking for his third consecutive podium, and his first win of the season to try and overhaul the three-point deficit he currently suffers to Canet in the championship.
Although Tatsuki Suzuki (Sic58 Squadra Corse) finished only eighth in Mugello, he was also only 0.595 seconds off the win. In fact, Suzuki looked like the only rider who could get near Dalla Porta's pace in the corners of Mugello. Last year's Catalan Grand Prix was a tale of two halves for the Japanese rider, having broken away with Jorge Martin in a front pairing at the start, he was left by himself when Martin just a few laps into the race at turn nine. He was then swamped by the group, but managed to stay standing when others around him fell, and finished fifth in the end. Suzuki was on the podium in the last Spanish round at Jerez, so will be hoping to double up on his Spanish trophies this weekend.
Like Suzuki, Niccolo Antonelli (Sic58 Squadra Corse) has only been on the podium once this year, and that was also in Jerez when he won. Since that win, Antonelli crashed in France and was fourth in Mugello after being penalised in qualifying. Despite that, the championship is still well within reach for Antonelli, who is only twelve points behind Canet.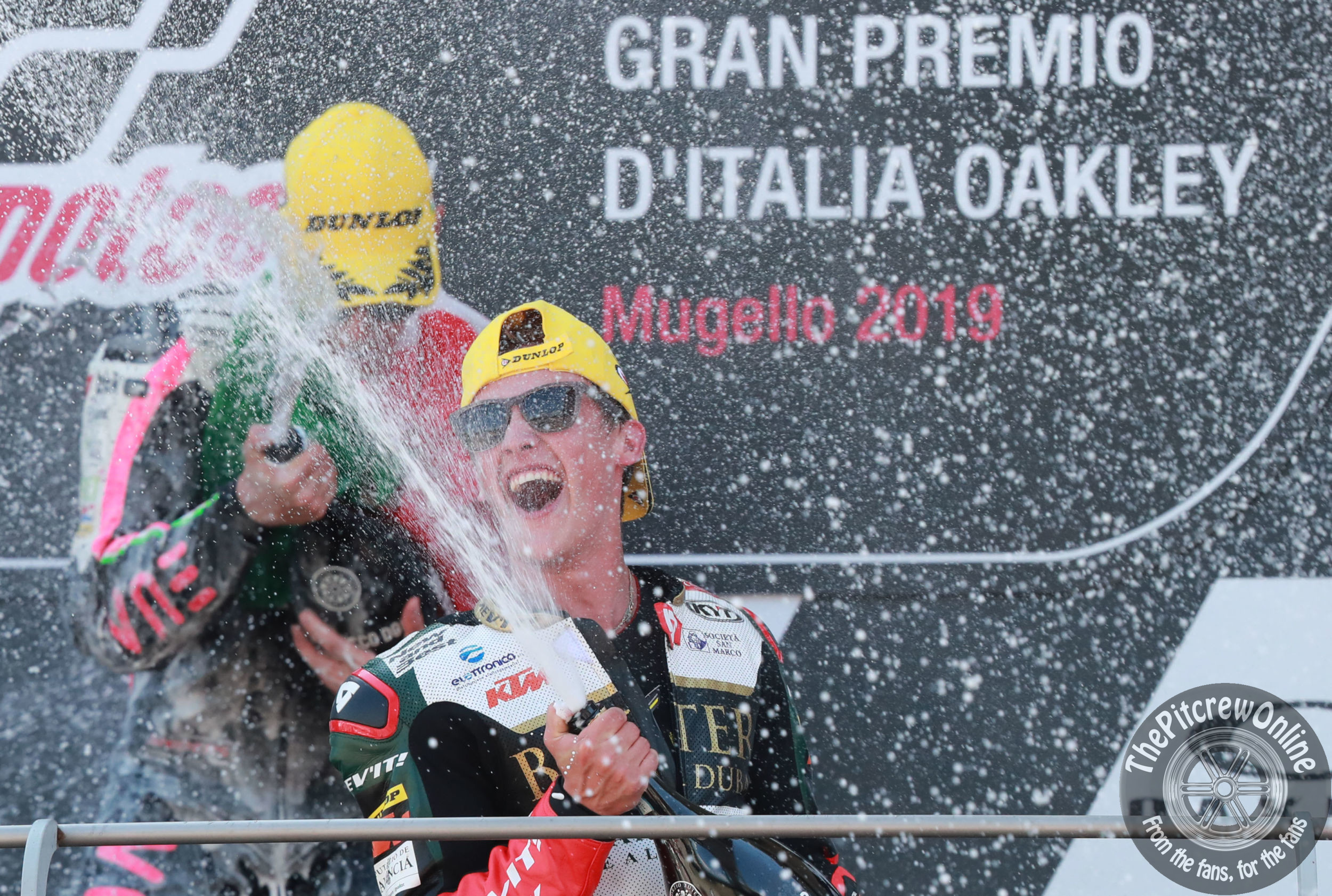 Jaume Masia (Bester Capital Dubai) returned to the podium in Mugello after missing it since Texas. After two disappointing results in Spain and France, Masia's Italian rostrum was enough to fire him back into championship contention, as he now sits eighteen points behind Canet in the standings. However, it will be important for the #5 to once again take to the podium in Barcelona this weekend to confirm that Jerez and Le Mans were blips.
Finally, after missing the Italian GP, Ai Ogura is back this weekend for Honda Team Asia following successful surgery for the Japanese rider after his accident on the opening lap of the race in Le Mans.