Ariel view of Moanco. Image courtesy of Getty Images/Red Bull Content Pool

'To tell you the truth, I hate Monaco. It's like trying to ride a bicycle around your living room' – Nelson Piquet.
Nelson Piquet was always a conscious stream of stinging quotes, but this one is arguably his most famous. At the time, it was at complete odds with the narrative of Monte Carlo's diamond event – one of towering importance, energising luxury and an insatiable desire that this, this be the one race every driver must win, in order to be remembered as a great.
Yet in 2019, Piquet's summary feels very poignant and true. And as each year goes on, that feeling only grows. But why is it so? What factors are at play, bubbling over the surface to damage the armoured love for a Formula One mainstay? There are many; the lack of on-track overtakes, a heavy reliance on strategy, and an emphasis on what happens off the track rather than on it. And it's the latter that I want to dissect.
The Cote d'Azur embodies wealth. The glitz and glamour of the event began as a fantastical shot in the arm for all involved. A setting drizzled in history, playing host to casinos, hotels and restaurants galore, Monaco provided the unique backdrop of up to 30+ of the finest racing cars of the time zooming round an opulent city, a final ingredient for an extravagant souffle. It was magical, and a gleaming beacon of hope for those who wanted to be there, be a part of it.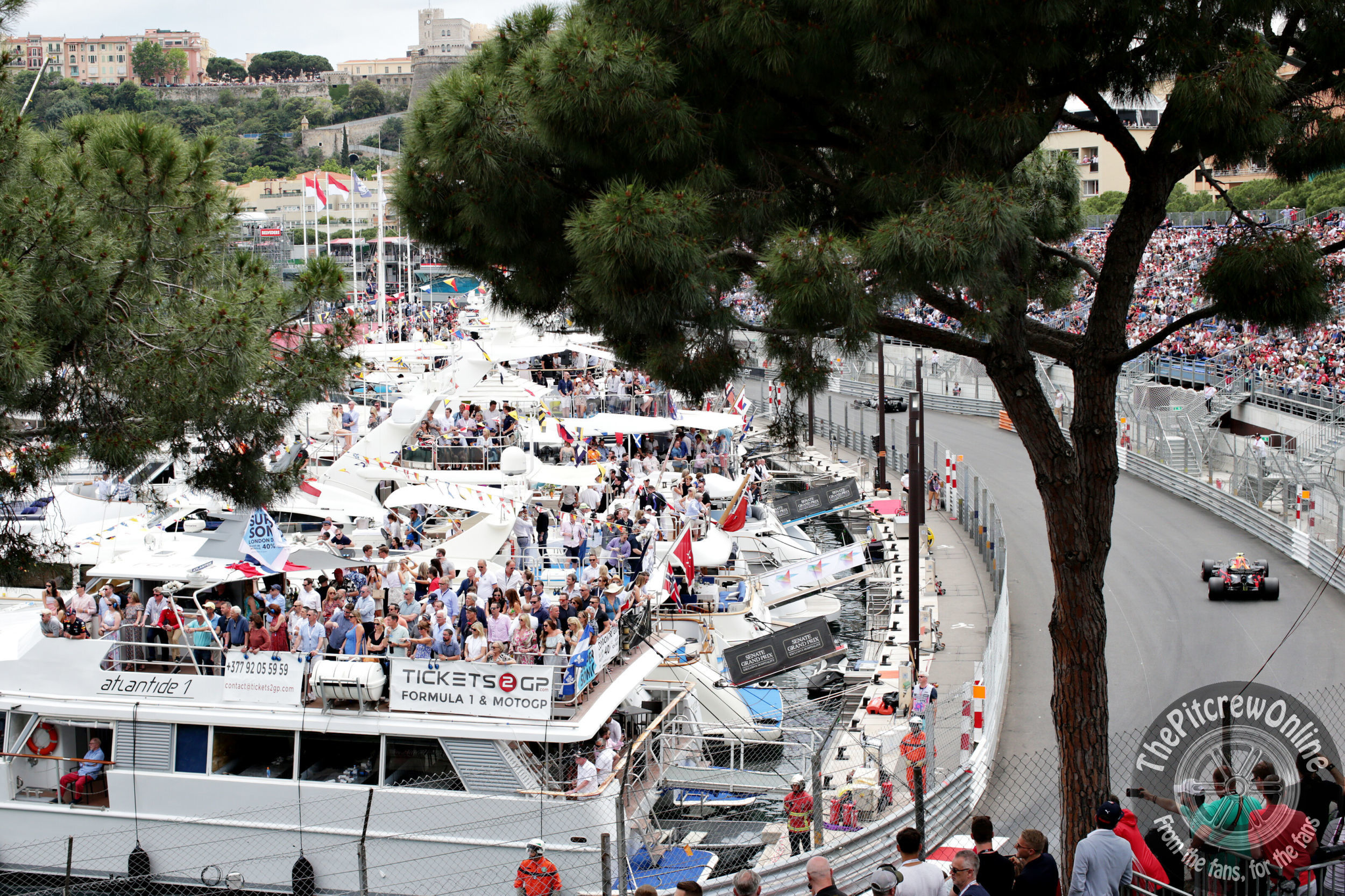 But times, since those heady days of the '50s and '60s, have changed. We now live in a world where the excessive is held in disdain, and the necessary is king. Formula One has changed, too: no longer a gentleman's European tour, but a worldwide hand reaching out to new fans who would never have so much as heard tyres wince within their own country. If there's anything that sums up the change F1 has gone through (and had to, unless it loses all relevance) is the old ringmaster Bernie Ecclestone's resistance.
'I'm not interested in tweeting, Facebook, and whatever this nonsense is'.
Ecclestone said of the growing social media juggernaut, a key player in modernity. He'd go on to disregard the young racing demographic entirely, saying 'I'd rather get to the 70-year-old guy who's got plenty of cash. There's no point trying to reach these kids because they won't buy any of the products here and if marketers are aiming at this audience, then maybe they should advertise with Disney.'
Ecclestone's Formula One peak came in the '70s and '80s, when sponsorship was rising to a position of potency in the series and appeasing those funnelling money into both drivers, teams and sport was of high importance. Why speak against those who are allowing the sport to grow like it never had before? More so, why do anything but bend all efforts towards getting sponsor's services in the rich elite's lives, and products in their possessions? Ecclestone was never able to shift from the ideology of 'jobs for the boys' – and by that I mean catering his circus for the rich men he was intertwined with – and that's a major player as to why he's no longer at the helm.
He valued Monaco as an important string in his bow, with the elite eager to turn up and flaunt their most extravagant yachts, take in the wonders of casino life and be exposed in turn to the sport's sponsor involvement. And Monaco, to this day, is still the same event; a racing-comes-second honey trap. The issue is, while the bees may still be arriving like before, the onlooking fans aren't salivating at the thought of this race in particular. The year on year procession, where ever-widening cars are threading a needle which hamstrings their true power, and in turn making the races heavily reliant on outside variables, is becoming more and more apparent.
The fan-base that the new owners of Formula One, Liberty Media, have tried at length to get back on side, be it with much increased social media presence (they've even finally embraced Snapchat), expansive content and greater scope of reach, are beginning to look past the glamour of Monaco, and are finding at the bare bones an event that quite simply isn't up to standard.
The season generally reaches a nadir at this circuit – to the point where the weekend is written off as a bore-fest before it even starts. There's arguably no track on the calendar so dependent on weather variables for a good race, and if Piquet thought his Brabhams were no joy in the Principality, I spare a thought for the class of 2019, with wider, longer and faster cars.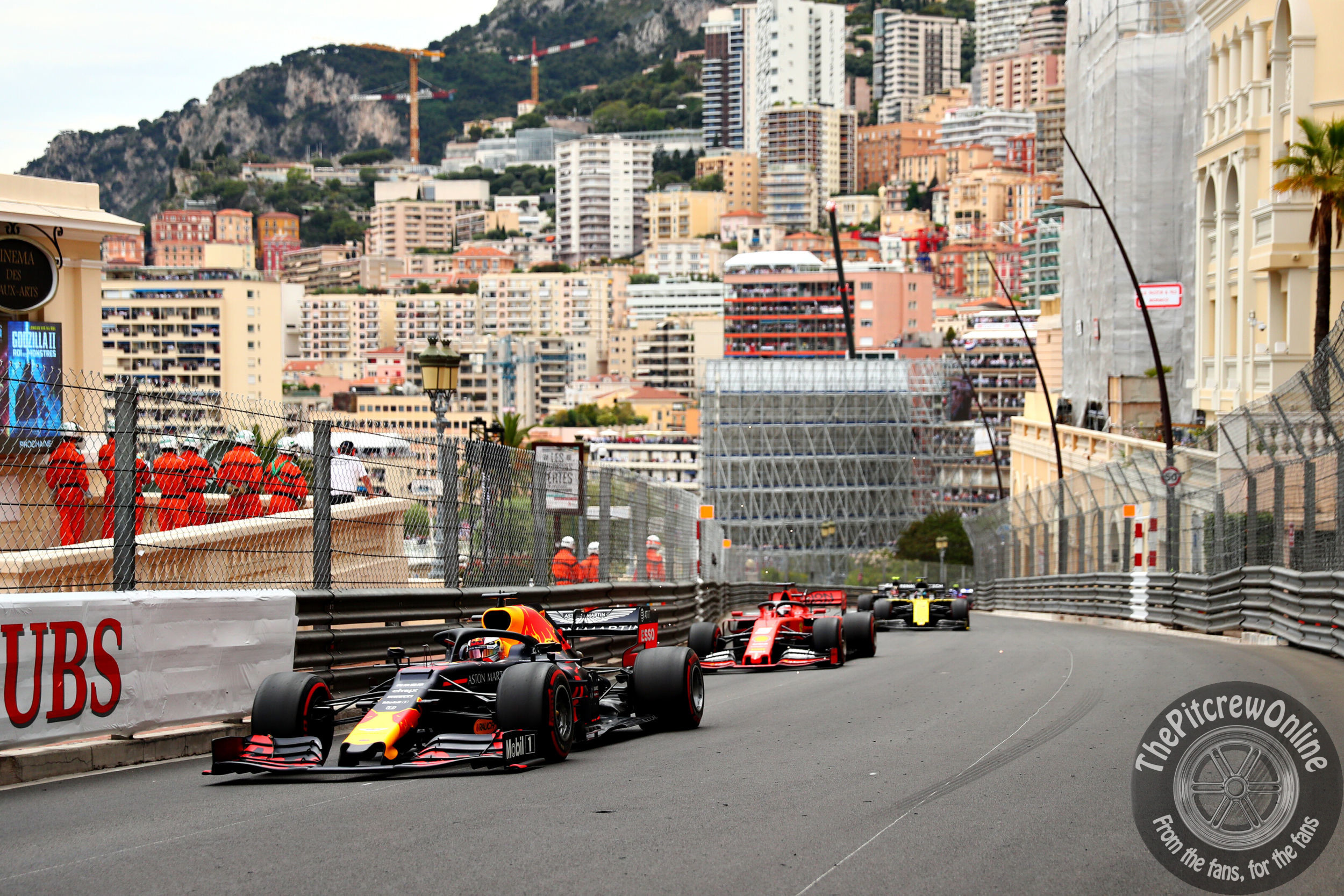 The glamour of Monaco is fading away. It can't mask the unsuitability of the event any longer. It's never been so irrelevant in the eyes of the people who make Formula One what it is, the fans. With Liberty's aid (somewhat) the gentleman's aura of past is starting to diminish, in favour of the new guard. A new guard who are realising, when you strip away the off-track splendour, that this mainstay of the calendar is at odds with the direction we are going in. It's a bastion of the Ecclestone era, a rotten tooth among renovation plans. And if this trajectory continues, Monaco could well lose its relevance in the 21st century world.