Qualifying took place in glorious sunshine for the second round of the 2019 British Superbike Championship, and Josh Brookes (Be Wiser Ducati) was the clear favourite for pole position after dominating the test last Thursday and the fry practice sessions on Friday.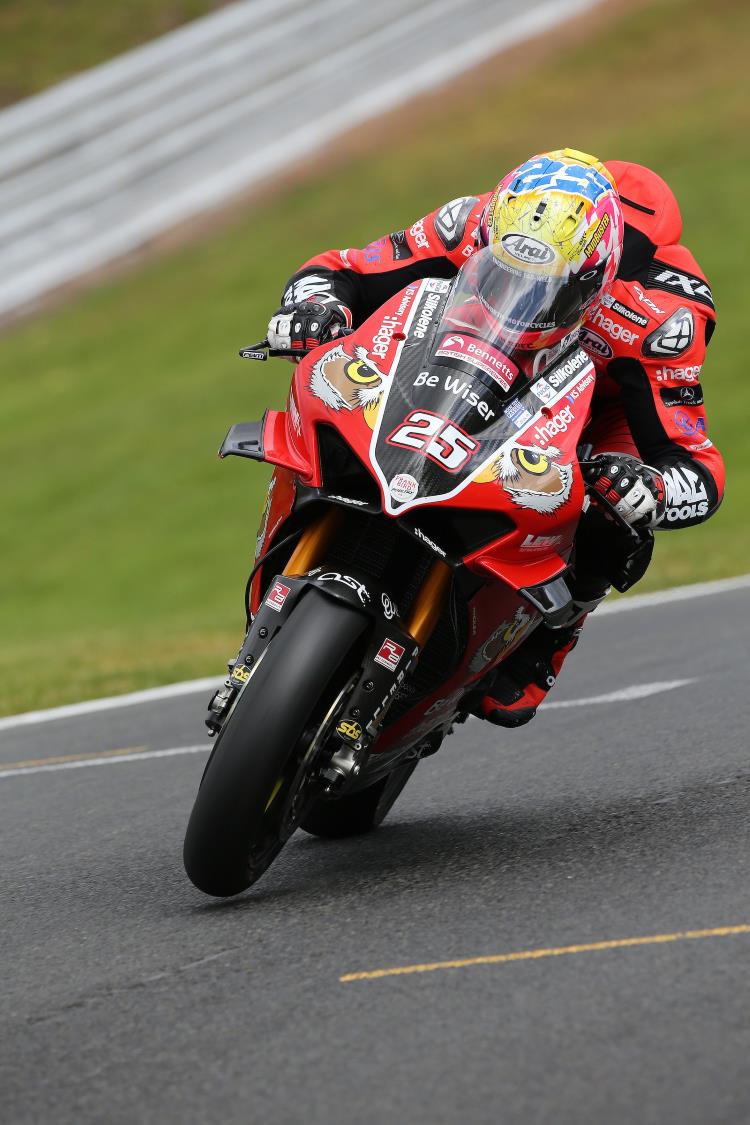 Brookes made good on his potential. He took pole by a huge 0.625 seconds on the Panigale V4R. After a disappointing Silverstone round this was just what the Aussie needed ahead of tomorrow's races, in which he will be hoping to get his first points and podium credits of the season.
Tommy Bridewell (Oxford Racing Ducati) made it a Ducati 1-2 on the grid for race one tomorrow, ahead of Peter Hickman (Smiths Racing) who is enjoying much better fortunes in Oulton Park than in Silverstone two weeks ago, and completes the front row.
Jason O'Halloran (McAMS Yamaha) injured his shoulder at last week's test, and no doubt a crash in practice this weekend did not help that. However, he was able to put his YZF-R1 on the head of the second row, ahead of Christian Iddon (Tyco BMW Motorrad) and Danny Buchan (FS-3 Racing) who has generally been the closest rider to Brookes across the weekend, but goes from sixth in tomorrow's race one.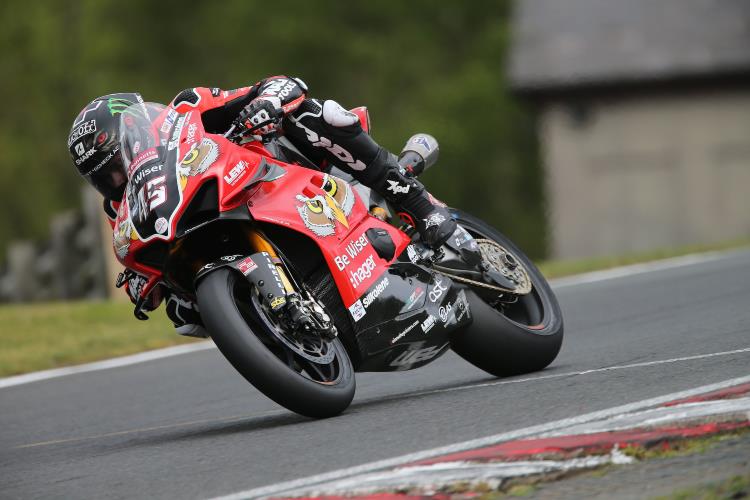 Scott Redding (Be Wiser Ducati) only had a used tyre for Q3. The ex-GP rider only managed to fit eighteen laps in at the test, thanks to the un-ideal conditions in the afternoon. He managed to get himself on the front of the third row for the first race, ahead of Keith Farmer (Tyco BMW Motorrad) who is also enjoying a better time on the BMW this weekend than in Silverstone, and rookie Ryan Vickers (RAF Regular and Reserves Kawasaki) who was incredibly impressive in ninth.
Josh Elliott (OMG Racing Suzuki) was the fastest rider to not make Q3, and will start tenth tomorrow. On the back of row four will be the man who shares the championship lead with Elliott, as Tarran Mackenzie (McAMS Yamaha) qualified twelfth. In between the championship-leading pair is Luke Mossey (OMG Racing Suzuki).
Dan Linfoot (Santander Salt TAG Racing) qualified thirteenth, ahead of Brad Ray (Buildbase Suzuki) and roads expert Dean Harrison (Silicone Engineering Kawasaki); whilst Andrew Irwin (Honda Racing), David Allingham (EHA Racing Yamaha) and Joe Francis (Lloyds & Jones Bauker Motorrad) complete row six.
Sylvain Barrier (Brixx Ducati) heads up row seven, from Claudio Corti (Team WD 40) and Shaun Winfield (Santander Salt TAG Racing); whilst James Ellison (Smiths Racing) is with Matt Truelove (Raceways Yamaha) and Glenn Irwin (Quattro Plant JG Speedfit Kawasaki) on row eight; Luke Stapleford (Buildbase Suzuki) heads up row nine after a crash which left him clutching his wrist. Xavi Fores (Honda Racing) and Sam Coventry (Team 64 Motorsports) join Stapleford on the ninth row tomorrow for race one, assuming Stapleford is declared fit. Dean Hipwell (CDH Racing) and James Hillier (Quattro Plant JG Speedfit Kawasaki) are the only two riders on row ten, as the third JG Speedfit Kawasaki of Ben Currie is out of the weekend after a crash earlier in the weekend has left him unfit.