"Why are we so slow?"
"I don't know."
This team radio message between Sebastian Vettel and his race engineer was the general gist of what was a sobering, dejecting, and exposing weekend for Ferrari at the season-opening Australian Grand Prix.
After such a promising winter where Ferrari looked quicker and more reliable than Mercedes, the Italian team came to Australia with a surely ardent belief that this, after years of waiting, was finally the year they would have the upper hand over Mercedes and would have enough to win the championship. Now, we may have only had one race so far, and we certainly will not rule out Ferrari after just 58 laps of racing, but Friday was a reality check for Ferrari and Sunday has made for compounded Monday morning blues at Maranello.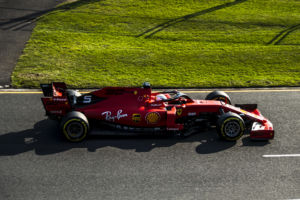 Sebastian Vettel was seven tenths off Lewis Hamilton's pole position, and Ferrari's fastest lap of the race, set by Charles Leclerc, was just under 1.4 seconds slower than the fastest lap of the race set by race winner Valtteri Bottas. To make matters even worse, Max Verstappen and his Honda powered Red Bull looked exceedingly quick and he pushed Vettel out of the podium places, leaving a lot of head-scratching to be done at Ferrari.
So just why were Ferrari so much slower over the course of the weekend than Mercedes? Well, the heart that Ferrari fans can take from this weekend is that the gap in qualifying pace this season was similar to what we saw last year. The race this year, though, did not turn out so well. Even another Haas pit stop failure for Romain Grosjean couldn't save Ferrari this time around.
Melbourne is a very unique circuit. Many forget that the track is actually a main road and therefore is a tricky surface, a mix between straights and twisty corners. It is, for the most part, a power track, which would suggest that Mercedes have managed to edge back ahead of Ferrari engine-wise.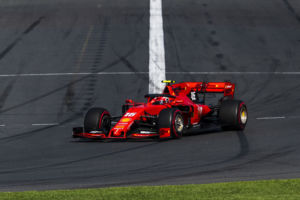 Overall, however, the Albert Park circuit tends to be fairly unrepresentative of pace and performance, which will be the key source of positive thinking that Ferrari will be looking to heading into the Bahrain Grand Prix. Furthermore, Mark Webber was keen to point towards tyres, suggesting that Mercedes were able to get the tyres into an operating window and keep them there. Ferrari, meanwhile, were not, which in turn would link back again the unique nature of the Melbourne circuit.
An aspect that will concern them even more is that Red Bull looked genuinely fast. The Honda-powered car was brilliantly fast in the speed traps, split both Ferraris in qualifying, and set a faster lap than them both during the race.
It is difficult to judge whether this is a step in the wrong direction for Ferrari, or whether this was just a wacky weekend that didn't turn out in their favour. All did not look well during the weekend and the early signs suggest that the Prancing Horse is not match for the Silver Arrows, and may even be challenged by the new-look Charging Bull.
[Featured image – Ferrari Media]