This weekend the 2019 MotoGP World Championship begins in Qatar, under the lights of the Losail International Circuit.
Losail is an interesting circuit. The long front straight – one of the fastest of the season – means that power is necessary, but the intensity of the corners after that mean that a sweet handling chassis can also be of use, especially in the three fast right-handers towards the end of the lap.
Partly because of this good combination and partly because Losail is home to the final preseason test – allowing riders and teams to already arrive at a good setting before the Grand Prix weekend even begins – the Grand Prix of Qatar regularly throws up a good race. This year, there are predictions of a ten-rider battle for the podium.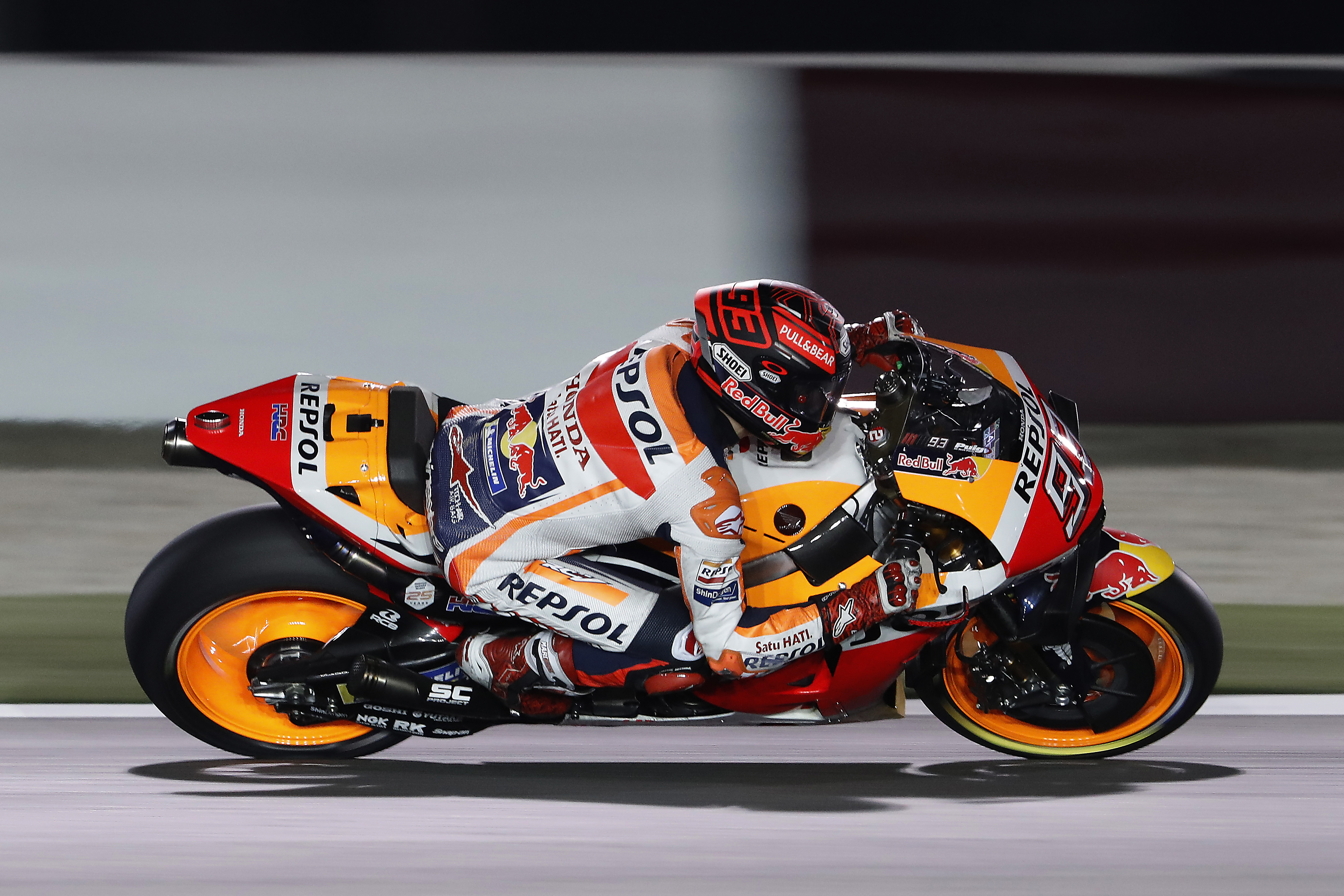 Marc Marquez (Repsol Honda Team), is sure to be one of those riders fighting for the podium. It is slightly hard to believe that the reigning World Champion is about to embark on his seventh season in the premier class, and harder still, to believe that he could win his sixth title come the end of November. Regardless, the all-action Spaniard is not considered – by himself or anyone else – as a Qatar specialist. Marquez has never gone well in Doha – at least, not compared to other places. That said, he does have two wins to his name under the lights in 2012 – when he came back from his eye injury in Sepang 2011 to win – and 2014 when he won whilst with a fairly recently broken leg in a strong battle with Valentino Rossi. Marquez was also very close to the win last season, finishing just 0.027 seconds behind Ducati's Andrea Dovizioso. With the additional power of the Honda this year, perhaps the Spaniard can reverse that deficit in 2019.
Marquez also suffered in preseason this year, and is still recovering from surgery on his damaged shoulder in December of last year. In a similar way, Marquez's teammate, Jorge Lorenzo (Repsol Honda Team) had his preseason blighted by injury: a broken scaphoid, which he doesn't expect to be fully recovered from until the championship heads back to Europe in May. That said, Lorenzo showed some impressive speed in the Qatar test, and should be able to make at least the majority of the race in the battle at the front.
Lorenzo's record is good in Qatar, too. In fact, it is the best, with six wins across all classes in Qatar, starting back in 2004 when he beat Dovizioso to the 125cc win in what was then the heat of the midday desert sun. Lorenzo also holds the race lap record in Qatar, from 2016 when he rode the M1 to his most recent win at Losail. A repeat of that 2016 result would be a tough ask this time round, but it would be a surprise to not see Lorenzo figuring in the front group come Sunday night.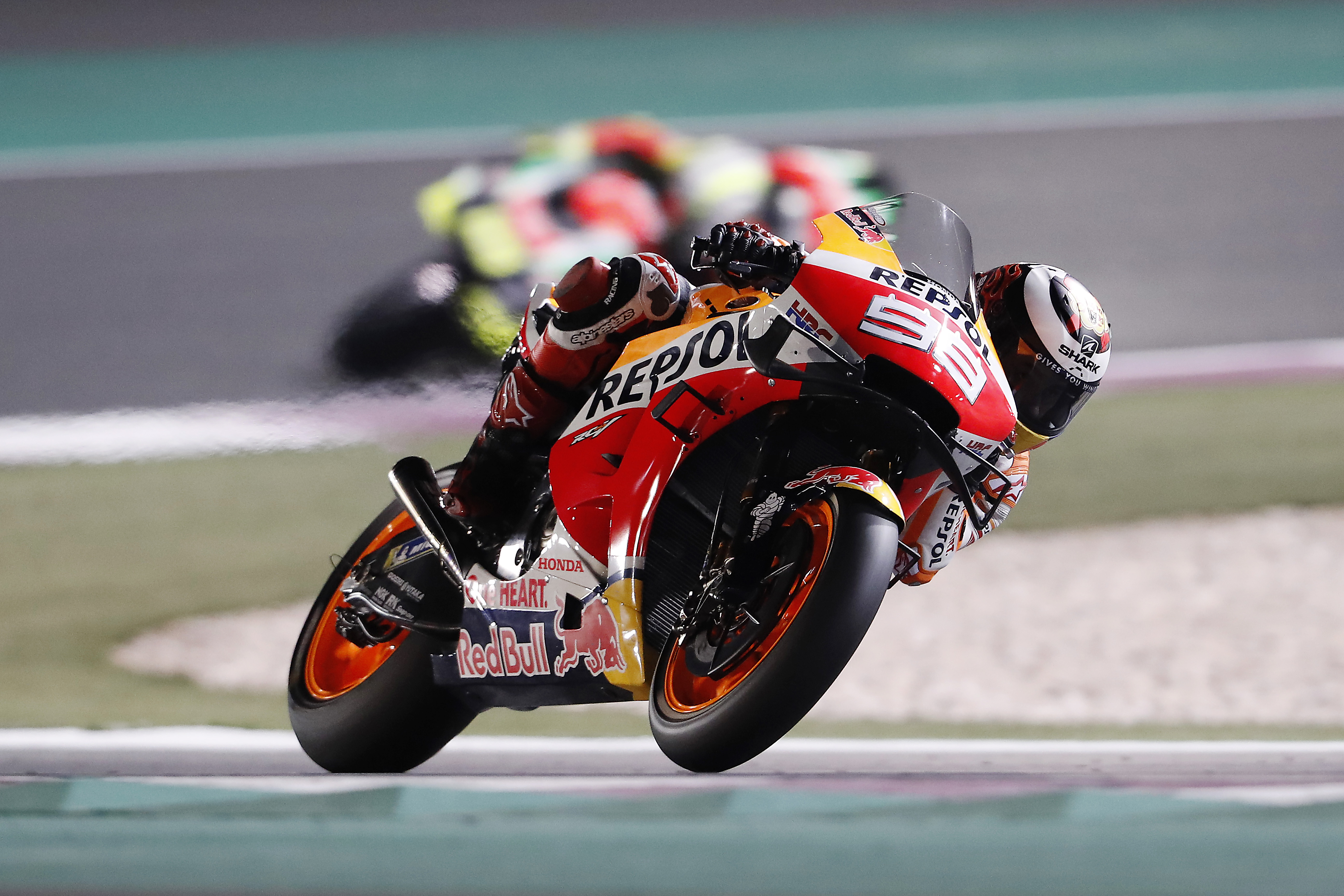 Losail was always the circuit which suited the Ducati best, back when it couldn't turn in, or through a corner, and when it had concessions and softer tyres. In 2018, Andrea Dovizioso (Mission Winnow Ducati) finally delivered on the victory both he and the Desmosedici had been promising since 2015. Dovizioso was also arguably the most settled rider throughout preseason testing, and is probably the favourite for this race, despite two riders in particular having potentially better pace, because of the speed of the Desmosedici on the straight.
Whilst Honda have made gains in the motor department compared to Ducati, Yamaha and Suzuki have not. Suzuki have more power for this year, but they are still at a disadvantage to the Desmosedici in a straight line, and Yamaha's engine development over the winter was primarily focused on using the tyre more efficiently compared to the last three seasons.
This means that whilst Maverick Vinales (Monster Energy Yamaha) – who topped the test in Qatar quite convincingly – and Alex Rins (Ecstar Suzuki Team) have arguably better pace than their rivals, their lack of straight line speed could make them easy prey for the likes of Dovizioso and Marquez in the straight.
Despite this, the pace the two Spaniards showed throughout testing – not just in Qatar, but in Sepang as well – means that they must be among the favourites for this weekends premier class Grand Prix.
Valentino Rossi (Monster Energy Yamaha) and Danilo Petrucci (Mission Winnow Ducati) should also be in the mix this weekend.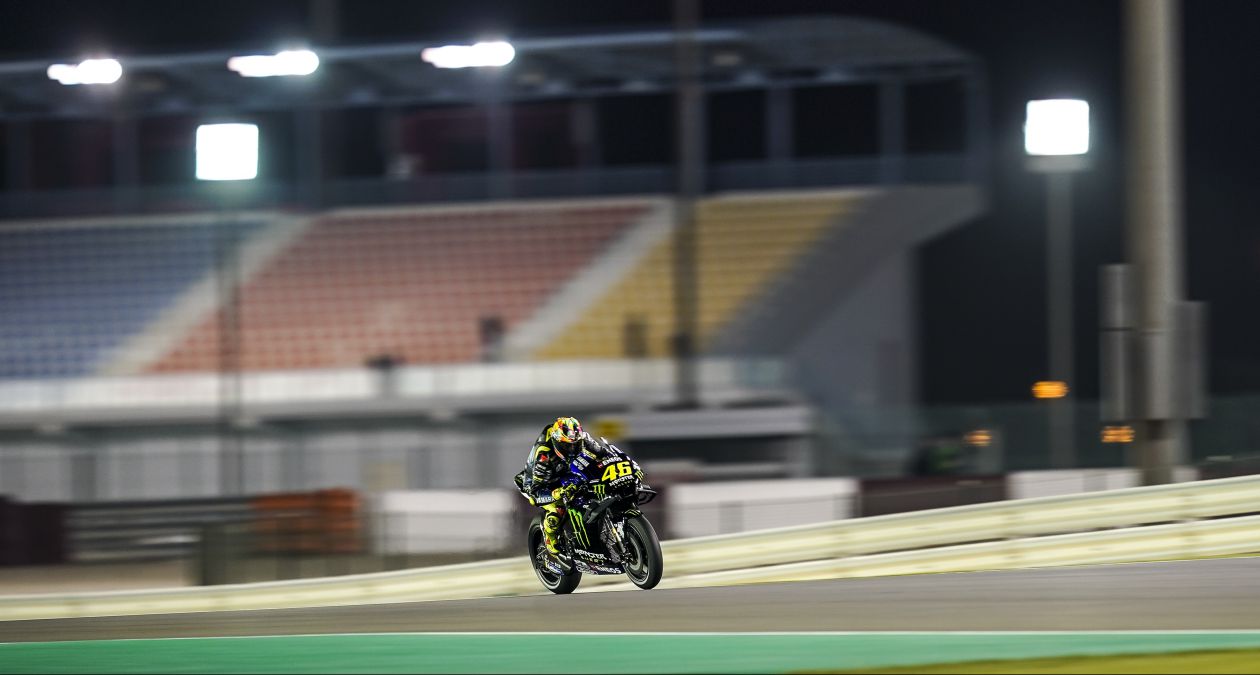 Rossi's mood over preseason has been largely positive yet reserved, saying that Yamaha are on the right path but that they have more work to do. Vinales agrees with this, mostly, despite his superior pace. Even still, Rossi's record (four premier class wins) in Losail means he will be expected to be fighting at the front this weekend. Additionally, Rossi has been on the podium in Losail each year since he returned to Yamaha in 2013, with the exception of 2016 when he finished fourth.
For Petrucci, there is a lot of pressure this weekend. It is his debut for the factory Ducati team, and he needs immediate performance. Fortunately for the Italian, his pace over the winter would suggest he is up to the task. He has showed on several occasions that he has the speed as well as the consistency to mean that the #9 Desmosedici GP19 will have a lot of expectation on it this season. The Italian does not have long to convince Ducati that they should keep him for 2020 – such is the nature of the MotoGP rider market – so a good result this weekend could be crucial.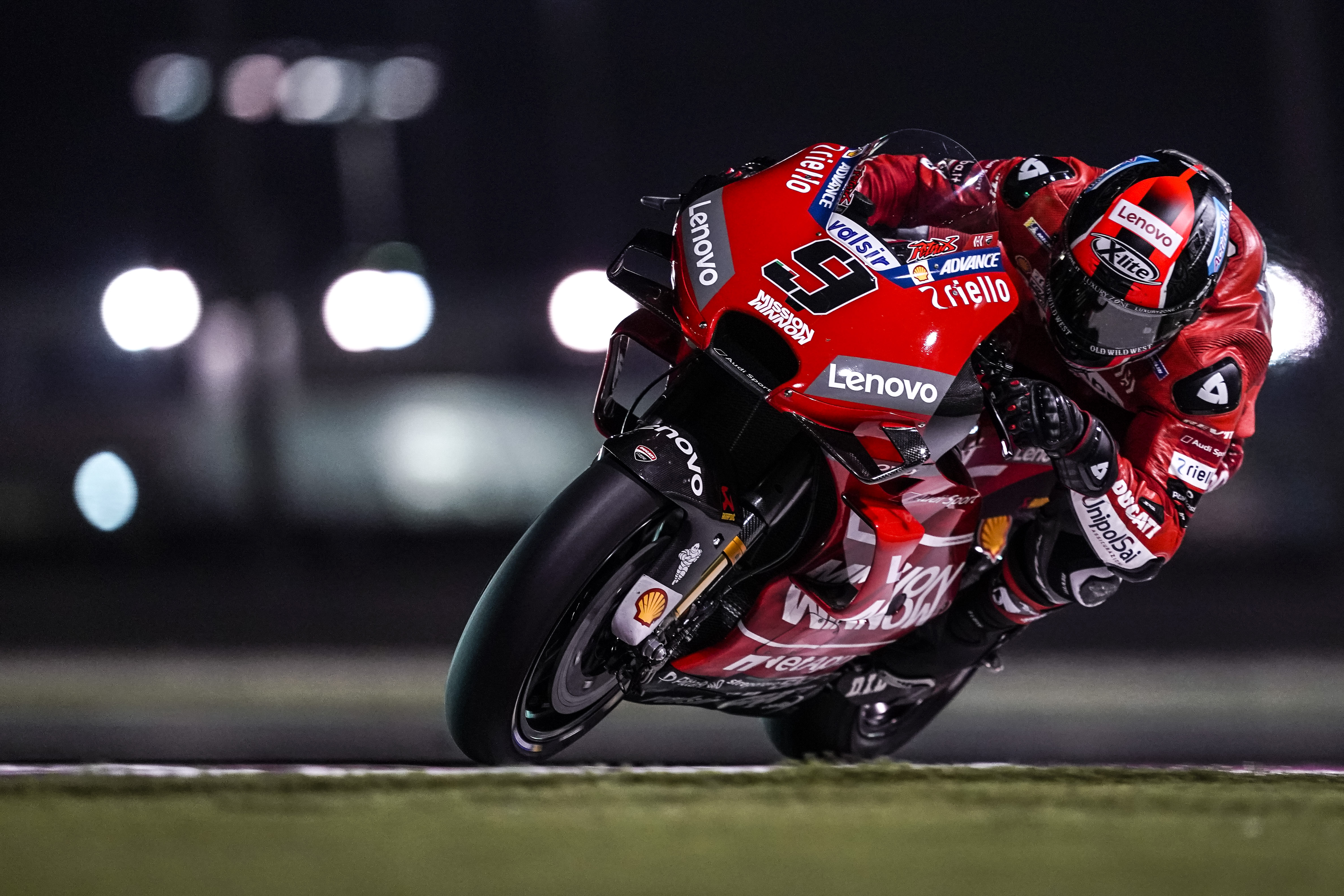 As well as the factory riders, there are satellite rides who should have an eye kept on them this weekend.
Firstly, Franco Morbidelli (Petronas SRT Yamaha) has been impressive over the winter and could figure this weekend, although he appears to still be suffering with tyre life and acceleration issues.
Secondly, Cal Crutchlow (LCR Honda) must always be considered as a potential front runner. However, the Briton is still suffering with his shattered right ankle – although it affects him less whilst riding – and a poor feeling with the front of the 2019 RC213V, a complaint echoed by Marquez. This will be a difficult weekend for Crutchlow, but it would be unfair to discount him at this stage.
The battle for rookie of the year also gets underway this weekend, of course. Francesco Bagnaia (Alma Pramac Racing) was second fastest in the Sepang test, half a tenth away from Danilo Petrucci's new unofficial lap record, and had some promising race pace in Qatar.
Meanwhile, Fabio Quartararo (Petronas SRT Yamaha) came alive in Qatar, figuring often in the top five, and setting some impressive long runs, too.
Joan Mir (Ecstar Suzuki Team) has missed the headline times, but in many ways that is typical of Mir, who only has one pole position in his Grand Prix career, back in Austria 2016. Mir has, though, looked good on race pace.
Miguel Oliveira (Red Bull KTM Tech 3) has not had the outstanding pace or speed of his three fellow rookies, owing largely no doubt to his machinery disadvantage – the KTM still very much in the early stage of its development – but compared to his KTM stablemates Oliveira has been impressive, setting comparative times to Johann Zarco (Red Bull KTM Factory Racing) and being relatively close to Pol Espargaro's (Red Bull KTM Factory Racing) times, too.
The battle for rookie of the year could be one of the most intriguing and exciting parts of the 2019 MotoGP season.