After a long off-season, the start of the 2019 IndyCar season is just a few days away. 2019 holds huge potential for great racing and a very close title fight, with numerous contenders all looking to topple the defending champion, Scott Dixon. Since the end of last season, there have been some significant changes, affecting action both on and off the track, so here's a run through of them.
2019 will see the same number of races as 2018, seventeen, but there have been a few switches and substitutions. Phoenix and Sonoma have both left the calendar, with both experiencing financial difficulties and drops in attendance over recent years. With Phoenix gone from its slot in second on the calendar, the first oval race will now be the Indy 500, which is certainly a change from years past.
Replacing Phoenix is the Circuit of the Americas, which has been an F1 venue since 2012. This is an addition that has been expected for some time, and it has finally materialised for this season. Similarly, Laguna Seca is making its long-awaited return to the IndyCar calendar, taking over from Sonoma as the season finale.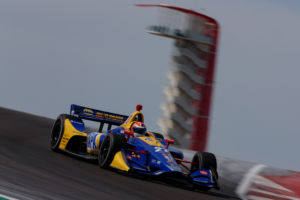 The only other changes are relatively minor; Long Beach and Barber are switching around so that Barber is now third and Long Beach fourth and Iowa and Toronto have done the same, with Toronto now eleventh and Iowa twelfth.
Some more major changes have taken place off the track, with regards to how fans will be watching the series this year. Last season, ABC aired its last IndyCar race at Detroit, handing over exclusive rights in the US to NBCSN, who will show all races in 2019. Outside the US, it's all change with IndyCar taking international coverage in-house, rather than going through ESPN as they have done in the past.
This means that UK coverage switches from BT Sport to Sky Sports, who will be showing all qualifying sessions and races live on their Sky Sports F1 channel. While it's far from free-to-air, Sky is slightly more accessible than BT and it means that viewers can get F1 and IndyCar on the same channel, making the cost a bit more acceptable.
Fernando Alonso was reported to have taken over IndyCar rights in Spain near the end of last year, but that was never officially confirmed. Meanwhile, Canada's TV coverage remains somewhat up in the air, with some races available on NBC, but not all, and no clear provider announced, which isn't exactly great for one of IndyCar's biggest audiences.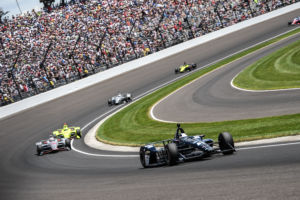 Back on track, there have been some alterations to what is the biggest IndyCar race of the year – the Indy 500. These changes mainly revolve around qualifying and bumping, after James Hinchcliffe was infamously bumped out of the race last year. With 33 entries already confirmed, and more expected, bumping will be taking place this year, but with a difference…
This year, the Saturday session will lock-in starting positions 10 through to 30 – leaving the order of the Fast Nine and the last three entrants to be decided on the Sunday, in two separate sessions.
Many are citing this as a way of avoiding any shock bumpings, meaning that all the full-time drivers should qualify for the race, as should Alonso who makes his Indy 500 return after a year away.
Another new addition to the Indy 500 will be the Advanced Frontal Protection system, which is scheduled to make its race debut at the 500 before being used in all races thereafter.
For the season as a whole, there's a wide range of drivers that could be in the mix for both race wins and the championship. The usual suspects of Scott Dixon, Will Power, Josef Newgarden, Alexander Rossi and Ryan Hunter-Reay should all be in contention, but the likes of Hinchcliffe, Sebastien Bourdais, and even some of the rookies like Felix Rosenqvist and Marcus Ericsson, could also be strong challengers.
The season kicks off at St Petersburg on March 10th, with the race starting at 12:30pm ET, 5:30pm GMT. The full schedule and entry list for St Pete are as follows:
March 8th
Practice 1 – 10:45am (ET) / 3:45pm (GMT)
Practice 2 – 2:20pm / 7:20pm
March 9th
Practice 3 – 10:25am / 3:25pm
Qualifying – 2:30pm / 7:30pm
March 10th
Final Warmup – 9:20am / 1:20pm
Race – 1:30pm / 5:30pm
Entry List:
| | | |
| --- | --- | --- |
| # | Driver | Team |
| 2 | Josef Newgarden | Team Penske |
| 4 | Matheus Leist | AJ Foyt Racing |
| 5 | James Hinchcliffe | Schmidt Peterson Motorsports |
| 7 | Marcus Ericsson (R) | Schmidt Peterson Motorsports |
| 9 | Scott Dixon | Chip Ganassi Racing |
| 10 | Felix Rosenqvist (R) | Chip Ganassi Racing |
| 12 | Will Power | Team Penske |
| 14 | Tony Kanaan | AJ Foyt Racing |
| 15 | Graham Rahal | Rahal Letterman Lanigan |
| 18 | Sebastien Bourdais | Dale Coyne Racing |
| 19 | Santino Ferrucci (R) | Dale Coyne Racing |
| 20 | Ed Jones | Ed Carpenter Racing |
| 21 | Spencer Pigot | Ed Carpenter Racing |
| 22 | Simon Pagenaud | Team Penske |
| 23 | Charlie Kimball | Carlin |
| 26 | Zach Veach | Andretti Autosport |
| 27 | Alexander Rossi | Andretti Autosport |
| 28 | Ryan Hunter-Reay | Andretti Autosport |
| 30 | Takuma Sato | Rahal Letterman Lanigan |
| 59 | Max Chilton | Carlin |
| 60 | Jack Harvey | Meyer Shank Racing/Schmidt Peterson Motorsports |
| 85 | Ben Hanley (R) | DragonSpeed |
| 88 | Colton Herta (R) | Harding Steinbrenner |
| 98 | Marco Andretti | Andretti Autosport |
Season Calendar:
10th March – St. Petersburg (S)
24th March – Circuit of the Americas (R)
7th April – Barber Motorsports Park (R)
14th April – Long Beach (S)
11th May – Indianapolis GP (R)
26th May – 103rd Indy 500 (O)
1st June – Detroit Race 1 (S)
2nd June – Detroit Race 2 (S)
8th June – Texas Motor Speedway (O)
23rd June – Road America (R)
14th July – Toronto (S)
20th July – Iowa Speedway (O)
28th July – Mid-Ohio (R)
18th August – Pocono Raceway (O)
24th August – Gateway Motorsports Park (O)
1st September – Portland (R)
22nd September – Laguna Seca (R)
(R) – Road Course
(S) – Street Course
(O) – Oval
Schedule subject to change
(Featured image credit: Chris Jones/IndyCar)