The 2019 IndyCar season is almost upon us with a grid packed full of talent from across the world, each with varying amounts of experience in the series. Five rookies join the grid this season, accompanying the seven champions and plethora of race winners. Here's a run-down of the twelve main teams and their respective drivers for 2019…
Reigning champions Chip Ganassi Racing have retained Scott Dixon, with their partnership entering into its seventeenth year, while a different driver steps into the #10 entry for the third year running. After Ed Jones' fall from grace with Ganassi, Swede Felix Rosenqvist will be hoping for better fortunes in his rookie season. The ex-just-about-everything driver makes his IndyCar debut this season, after running in Indy Lights in 2016 and walking away from a top Formula E drive to take up the Ganassi vacancy. He, like all Dixon's previous teammates, will have his work cut out trying to match 'The Iceman', but he'll be learning from the best and has good potential for the season ahead. For Dixon, the aim's the same as it always is; to win the championship – and you'd be brave to bet against him doing just that.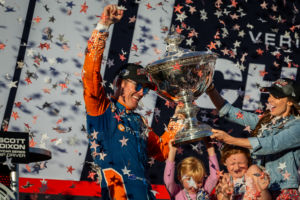 Andretti Autosport are keeping their four-car line up for 2019, with the same drivers as they had last season. Alexander Rossi leads the charge after just missing out on the title in 2018, while Ryan Hunter-Reay will be looking to regain his once established position as team leader. Zach Veach lines up with a year of experience under his belt after a tough but promising rookie season, with the youngster looking to take the fight to his teammates on a more regular basis. Attention is starting to turn to whether Marco Andretti really deserves his drive at the team after he extended his losing streak to 126 races in 2018; his future is in doubt if he doesn't put that right soon. Andretti are planning to run five cars at the Indy 500 with Conor Daly joining the team in the #25.
Like Andretti, Team Penske are sporting an unchanged line up for 2019 with their three drivers all crowned champion in the last five years. Will Power was the main one flying the flag for Penske last season and will be aiming to continue to do so heading into this season. Josef Newgarden's hopes of championship retention came crashing down during 2018, and he will not want to be left behind by Power again in 2019. Simon Pagenaud's career seems to be on the rocks at Penske, with him edging ever nearer to the same IMSA fate of Helio Castroneves and Juan Pablo Montoya – he needs a good season to stand a chance of staying at Penske. Castroneves will join the team for the Indianapolis GP and the Indy 500, as he did last season.
Dale Coyne Racing have kept hold of four-time CART champion Sebastien Bourdais, who will have the job of leading the team and coaching yet another rookie through their first season of IndyCar. This time, it's F2-reject Santino Ferrucci who has had to turn his back on his F1 dreams to instead chase a career in the States, after his high-profile departure from F2 last season. Ferrucci's pace was promising at the four races he competed in during 2018, and you'd expect Dale Coyne to benefit from the consistency of having a single driver in the #19, a far cry from the car sharing shenanigans of 2018.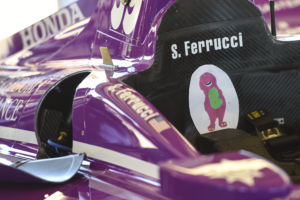 Rahal Letterman Lanigan Racing are the third of four teams to have an unchanged line up for 2019. Graham Rahal and Takuma Sato will once again be fielding the two RLL cars for the full season, while Jordan King will be joining them for the Indy 500. After Sato took the team's only win last season, all involved will be hoping for a more fruitful 2019 and a rise up the grid, after years of inconsistencies.
Schmidt Peterson Motorsports have a new title sponsor in Arrow Electronics, after being a personal sponsor of James Hinchcliffe for a number of years. Hinchcliffe is staying put at SPM, but he welcomes a new teammate for the third year running. Marcus Ericsson joins SPM after five years in relatively back-marker teams in F1. Having another new driver was not the intention of SPM, but after Robert Wickens was seriously injured at Pocono last season, they had to bring another driver in. Wickens continues to recover and the #6 SPM remains open to him 'when he wants to and is able to return'. Jack Harvey will also run with the team in partnership with Meyer Shank Racing for ten races, up from the six he competed in last season.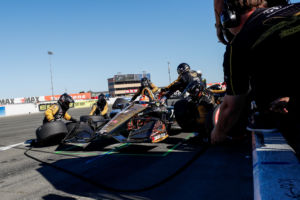 Ed Carpenter Racing have kept on two of their three drivers from last season with Jordan King leaving and Ed Jones replacing him in the shared #20 drive. Spencer Pigot will once again be in the #21 car for the full season while team owner Ed Carpenter and Jones share the #20 – with Carpenter in on the ovals and Jones in for the road courses, as per the usual arrangement. The only difference this season is that Jones will be entering the Indy 500 in a one-off #64 entry, taking his race total up to thirteen for 2019.
Despite a fairly dismal 2018, AJ Foyt Racing haven't been tempted to shake things up with their drivers, keeping their all-Brazilian line up of Tony Kanaan and Matheus Leist. At 44 years old, it's widely accepted that Kanaan is nearing the end of his IndyCar tenure, while teammate Leist is only just getting started. They worked well together last season and will intend to do so again in 2019 in an attempt to drag AJ Foyt Racing back up the grid.
After initially expecting to have a three-car lineup, Carlin have ended up only entering two cars, with some doubt over whether the second will be running as a full-time entry or not. Max Chilton will be in the #59 full-time, as he was last season, and he's once again joined by Charlie Kimball however, the American has only be confirmed for five races in the #23. RC Enerson, who has previously run in IndyCar, albeit briefly, has been announced as another driver of the #23, but his races are yet to be confirmed and there is some speculation that there could be a third driver in the #23.
Harding Steinbrenner Racing are another team who promised more entries than they have delivered. Indy Lights runner-up Colton Herta will be in the only full-time entry for the team while the #8 car is expected to run in the Indy 500, though a driver has yet to be announced. Previously, Indy Lights champion Pato O'Ward was signed for Harding, but after it emerged that they had failed to get an engine lease for the #8 to run for the full season, he walked away and is yet to find a new drive.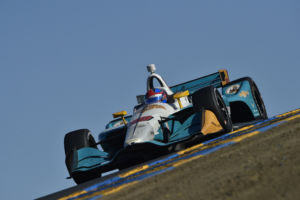 Juncos Racing also have a bit of a cloud over their heads with the team only confirmed for one race, Texas, with Kyle Kaiser. They're expected to run in more with another driver, but nothing more has been announced.
DragonSpeed are the only new entrant to IndyCar in 2019 to be running in more than just the Indy 500. Ben Hanley makes his IndyCar debut with the team after racing with them in IMSA, WEC and ELMS over the past few seasons. Hanley's been confirmed for five races in the #85, including the Indy 500.
That's a wrap for the 2019 IndyCar grid! Stay tuned for more previews for both IndyCar and the Road to Indy in the run-up to the first race at St Petersburg on March 10th.
(Featured Image: Chris Jones/IndyCar)