I got the chance to speak to Tom, driver for Speedworks Motorsport in the British Touring Car Championship at this years Autosport International Show at the NEC.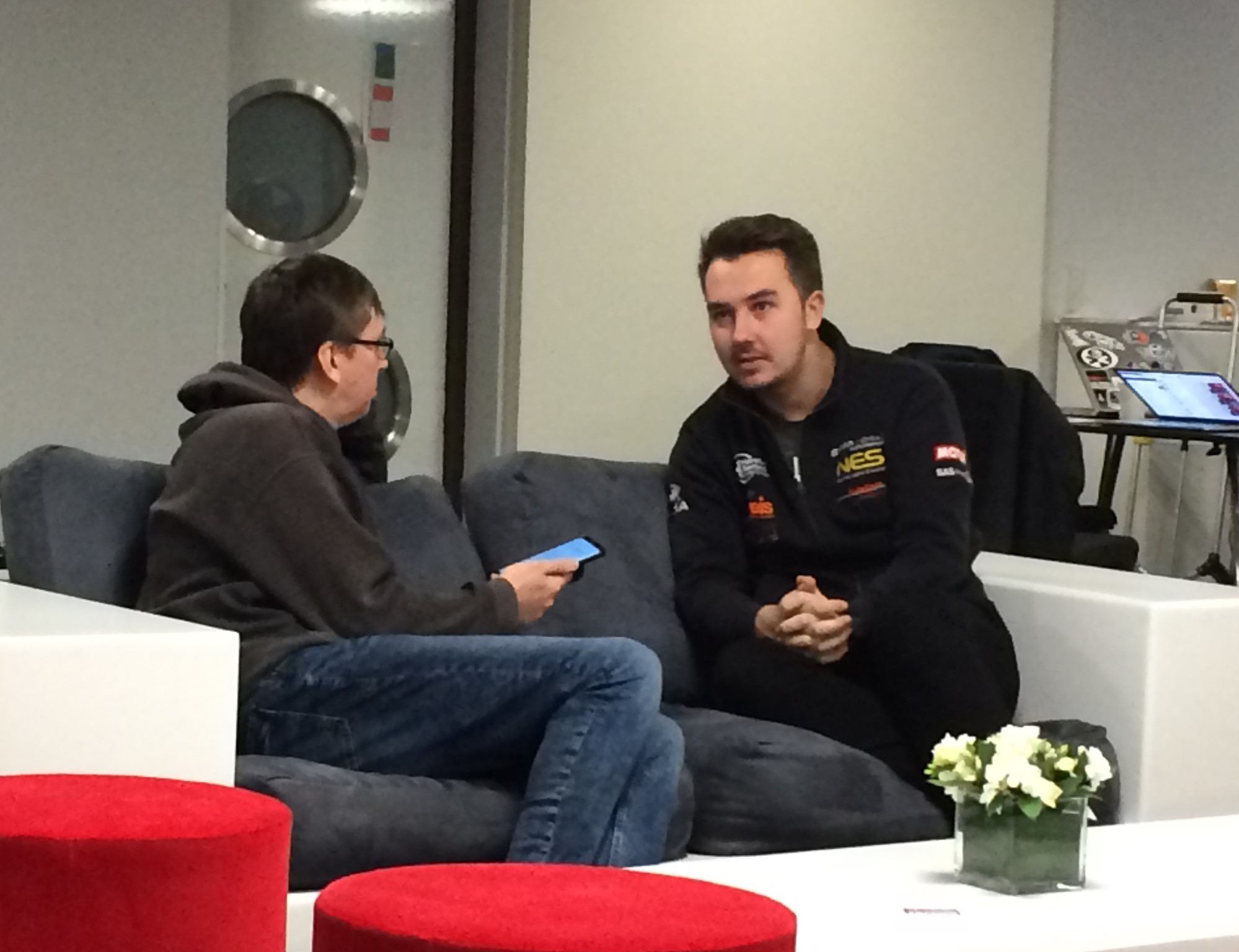 I asked him to sum up his 2018 season.
Well, kind of a really positive one, we can't really look back at it with a lot of regrets, we'd have liked to have come away with the championship obviously, but given the situations that kind of happened throughout the year, I don't think we really stood a chance with the failures that we had, so you know it was an incredible year, the best year we've had in the championship. Getting the independents championship back again was brilliant, the team title was superb again but it was a bit of a kick in the teeth to miss out on the overall title, of course it was, but off the back of such a strong year it's great to now go into 2019 with the new project.
Thinking of the new project, can you tell us how that came about?
We've kind of working with Toyota for a number of years, and this is the first time that we've been really able to get to the point to get a deal together and get it over the line. We  knew we'd be running the new Corolla, back Silverstone time – It was quite early on we kind of knew really, and really the timing was correct, with the new Corolla coming out, it's got such a good heritage in not only motorsport, rally and various other formula's as well. But really, it's right sort of time, with the road version being launched in the UK and the right time to bring it back into the motorsport scene and try and revive the Team Toyota GB name at the same time. It's a really exciting time and the car is in build at present, we've finished the fabrication on her, so she's up in build at the moment and we should have a finished car kind of by the start of February time and we'll start testing by the middle to end of February and we've got a good testing schedule in the winter, so that we can hit the ground running and aim for some wins at Brands Indy by the time we get there.
Now, thinking of that, what is your schedule with testing?
Well, we've got three days in testing in Spain and then the majority of the testing will be done in the UK. Really for us, we just need mileage, we just need to keep going and going and find out what big areas we need to work on, because we know we're going from a long wheelbase to a short wheelbase car and that comes with its own challenges. We've got to understand what that is going to do to the balance of the car, but that should only make it better. Now when you start to look at the numbers and the stats on the Corolla it will be a fantastic car, we've just got to understand it first, because with the difference in wheelbase, the lower centre of gravity and all the other parameters that we've got in it looks like a bit of learning, it will be a stunning car.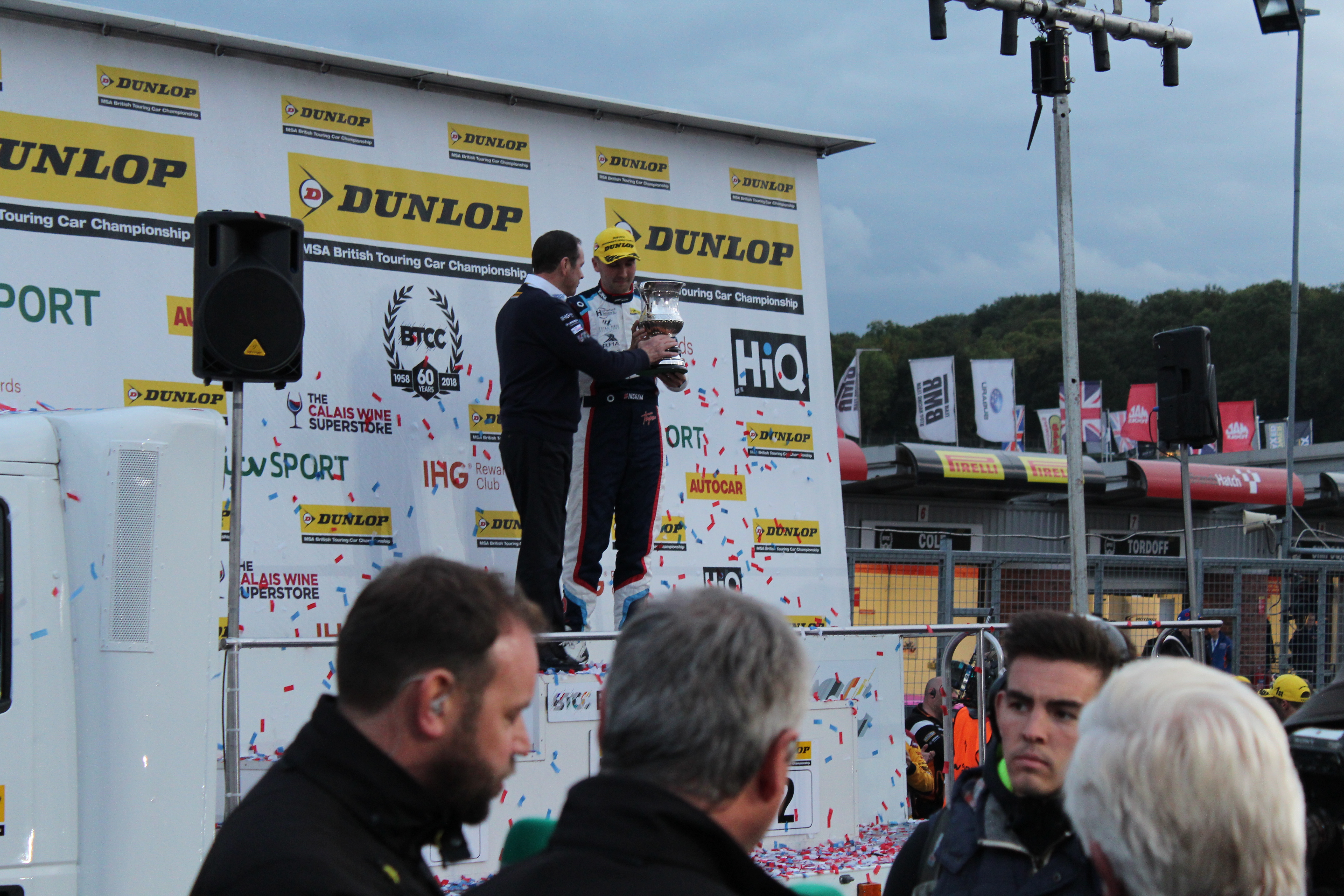 Thinking of Brands Hatch, you've going with the goal in the new car to win there?
Yes, of course. The plan is very much to hit the ground running at Brands Hatch Indy, kind of start where we left the 2018 season and be in a position to look to win the championship, of course we'd like to, but realistically we've got to look more at the following season as our go to year, but of course whenever you enter a season, you enter to win, not finish second. Our goal is very much to win it, but we've got a bit of a mountain to climb to get there.
What do you think makes you such a good overtaker, as you won the forever forward award last year? What is it about your style of driving that lends itself to that?
I've never been what I'd class as a dirty driver, I'd never cause a collision to make a move, I'm not hard driver, but of course if there is half a chance slipping your nose down, I'll run you wide. I'm not going to be running into the back of people and running them wide and then two corners later get it given back to you, so you gain a bit of respect when you're a clean driver. Now the car was superb last year, one of the genuine reasons was that the car was fantastic, when we took weight out of the car the thing would come alive, so that is part of it, when you've got a very good car under you, its very easy to get past people, a little bit tactfulness, we've always done it very smart, you don't have to be dirty driver, its always been done cleanly, which lends you respect if people understand that you're going to getting past at some point rather than sitting behind them all race.
Finally, just thinking back to the testing, which UK tracks will you be at?
We're going to be all over the place, a real mix of circuits from slow to fast, high to low grip, but ultimately, we're at the mercy of the great British weather. We're also at the mercy of the Spanish weather, as we're off to Spain which also wasn't great last year. Really, we're mindful of trying to get as much mileage in, because we need time in the seat, we need the wheels turning everyday of the week if we can, but we'll see if we can.
The track in Spain, which one is that you're going to?
We're going out to Calafat, there's a number of us going there, Motorbase are going there I believe that Ciceley are going there, a fair few going out there so at least we'll have a bit of a benchmark to look at.
Well, a big thank you for Tom's time. We'll be watching with interest when the car hits the track.
Header photo credit, Warren Nel