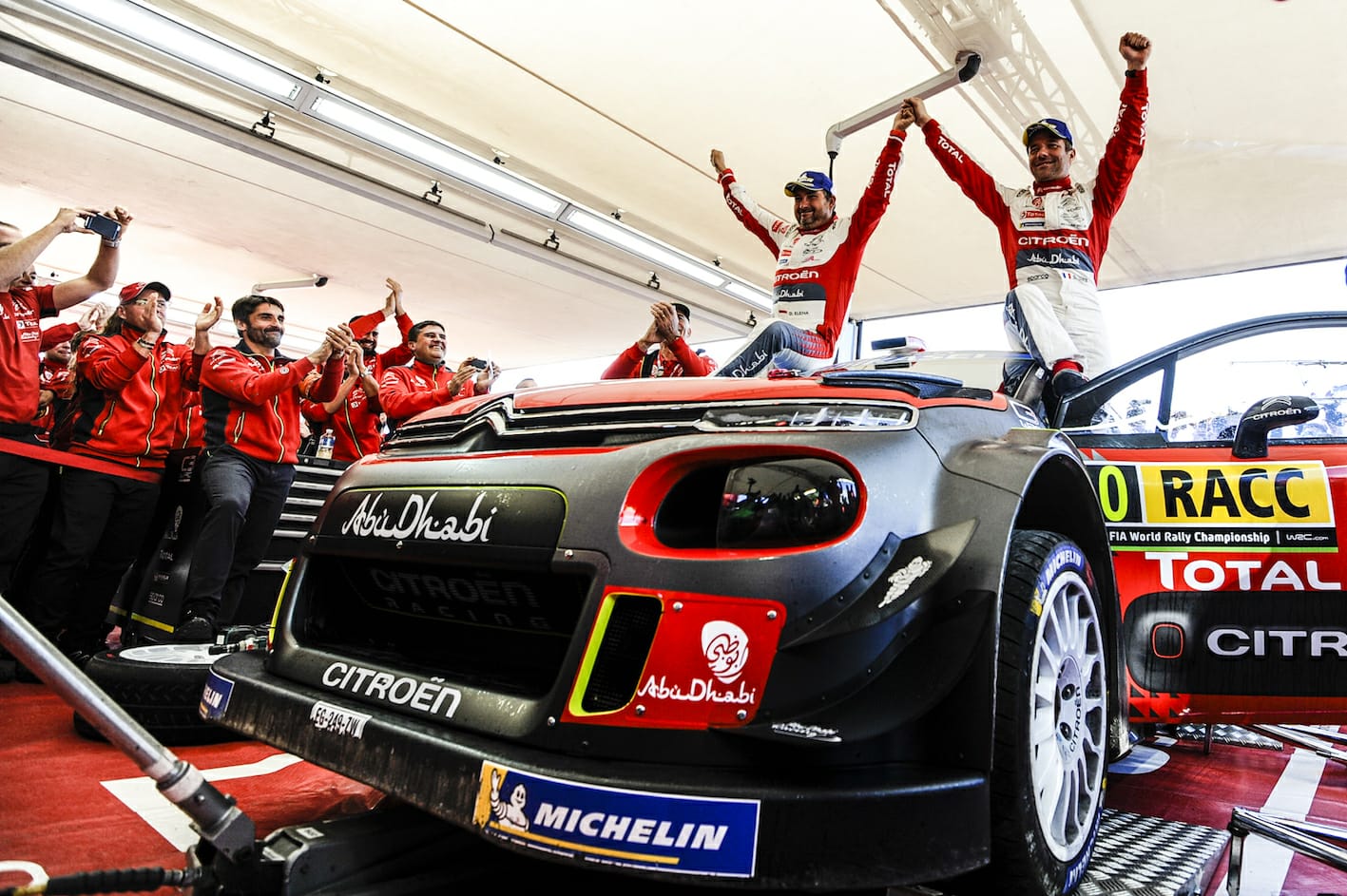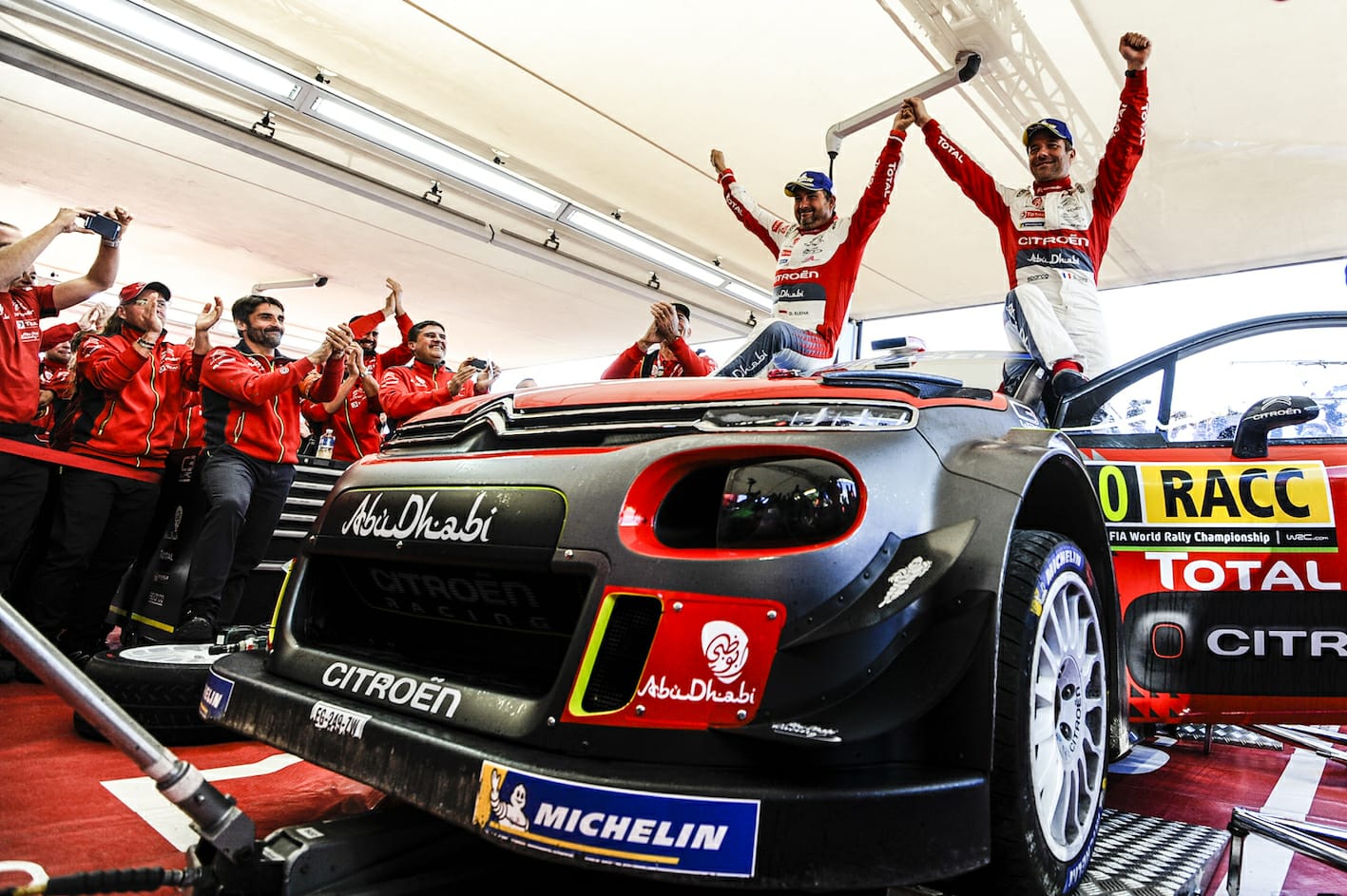 It really was an up and down season for the former champions. The second season with the new C3 yielded a few podiums and just one win. Kris Meeke had his contract terminated after Rally Italia Sardegna, when he crashed again. Mads Ostberg, who had started the season as a part-time driver, then completed the year.
In Monte Carlo Kris Meeke finished in 4th place and Craig Breen 11th. A good start on the whole, given that Kris was targeting the championship.
Sweden however, saw Kris have an accident which gave him no chance of scoring points, and it was Craig who came through and scored his best result yet with second place behind winner Thierry. In his first event of the year and after a battle with Lappi, Mads scored a fine sixth place in his first drive in the C3.
Mexico was next up, the return to the event which Kris had won the year before, and it was a second consecutive podium for the lead driver, Kris finishing in third. It was a false dawn, though. Seb Loeb also impressed, challenging for the top spots, before finally finishing in fifth place.
This is how the championship positions looked after those three rounds
DRIVERS' WORLD CHAMPIONSHIP
Sébastien Ogier – 60 points
Thierry Neuville – 51 points
Andreas Mikkelsen – 34 points
Kris Meeke – 32 points
Jari-Matti Latvala – 30 points
Ott Tänak – 26 points
Esapekka Lappi – 23 points
Craig Breen – 20 points
Dani Sordo – 18 points
Sébastien Loeb – 10 points
MANUFACTURERS' WORLD CHAMPIONSHIP
Hyundai WRT – 84 points
M-Sport Ford WRT – 72 points
Citroën Total Abu Dhabi WRT – 71 points
Toyota Gazoo Racing – 67 points
Next up was Tour de Corse, which again Kris had led in 2017, but an oil leak put him out then. This year he was challenging well, but slid off the road after a pacenote mistake from Paul in the final stage of Saturday whilst running in second overall. Seb Loeb was also doing well too, but slid off the road as his tyres hadn't come up to temperature enough for the dirty road in front of them. They both finished, but down in ninth and fourteenth positions respectively. A shame given the pace that had been shown.
Argentina was next, round five. This would be the final rally Kris would complete for the team, finishing in seventh overall after getting a puncture whilst challenging again near the front. Craig Breen would also go well, until a roll which would damage his rollcage beyond repair, putting him out of the event, whilst Al Qassimi in the other car would finish twelfth.
Portugal next up and with three cars entered for Kris, Craig and Mads the team were looking for good points. Mads finished in sixth place, with Craig in seventh, but all of this was overshadowed by the crash on Saturday for Kris and Paul where the car left the road and crashed into some trees. It was a big one, and at this point there was no suggestion he was heading out of the door. Yet, six days later we got the huge news that the team had terminated their contract over safety reasons.
Italia Sardegna was next, with two cars being run for Mads and Craig. Rain on day one made tyre choice hard, with some stages as muddy as Wales, and others dry! With the following days stages being dry, the two crews ultimately finished in fifth (Mads) and sixth (Craig). For Mads, this was the best finishing position for him so far in this car.
The amazing Rally Finland was next, and the schedule had had some tweaks to make it less friendly for the non-Scandinavian drivers. Three cars were entered for Mads, Craig and Khalid. Craig suffered a puncture during Friday's stages, leaving him to sweep the roads on his way to eighth place. Khalid went off the road, re-joining under Rally2 regs, but it was the performance of Norwegian, Mads that stood out. He held off a determined drive from three-time winner Latvala to clinch second place.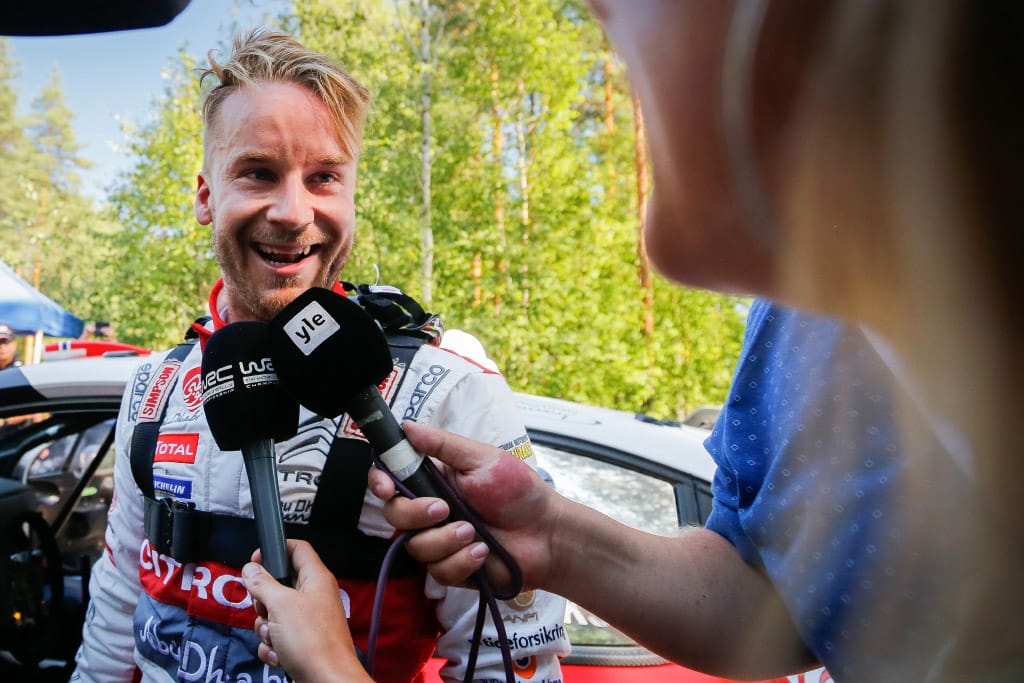 The summer break followed, and the points standings looked like this after eight rounds, with five still to go.
DRIVERS' WORLD CHAMPIONSHIP
Thierry Neuville – 153 points
Sébastien Ogier – 132 points
Ott Tänak – 107 points
Esapekka Lappi – 70 points
Dani Sordo – 60 points
Andreas Mikkelsen – 57 points
Jari-Matti Latvala – 55 points
Elfyn Evans – 52 points
Mads Ostberg – 48 points
Kris Meeke – 43 points
Craig Breen – 39 points
MANUFACTURERS' WORLD CHAMPIONSHIP
Hyundai WRT – 228 points
M-Sport Ford WRT – 202 points
Toyota Gazoo Racing – 201 points
Citroën Total Abu Dhabi WRT – 153 points
Following the long summer break, Rally Germany restarted the season after a six-week break. Mads and Craig once again would be in the cars. A tricky event, with rain on Friday, really mixed things up. Unfortunately, Mads didn't complete the event, after going off the road and damaging the cooling system, whilst Craig finished in seventh place.
The return of Rally Turkey to the championship would definitely make things interesting. A totally new event for this year, therefore the crews would have to create new pacenotes from scratch. Three cars were entered for Mads, Craig and Khalid. After taking the lead on Friday, Craig then suffered two punctures, dropping him down the field. After climbing back up the standings, his car burst into flames on Saturday, completely gutting it. Meantime, Mads was doing well, till broken suspension followed by turbo failure then put him well down the order. Khalid also suffered turbo failure, but he re-joined and finished in fifteenth.
Next up was Wales Rally GB, and with two cars for Mads and Craig, what would this event hold? Well, after a very spirited attack, and finally getting some good luck during Friday with no punctures, Craig finished in fourth overall after challenging for a podium throughout Saturday and Sunday. Mads also had a good event running in the top five, before a spin on Sunday relegated him to eighth in the end.
Rally Spain was next, the dual surface event. Seb Loeb, Craig and Khalid would drive the cars. The nine-time champion was taking part for the last time this year and he didn't disappoint! After good runs through Friday and Saturday, he seized the lead on Sunday after taking a gamble on hard tyres and won for the 79th time! Meantime Craig had a couple of spins on the wet tarmac, finishing in ninth and Khalid in twenty-third in his final appearance this year.
The last event of the year, Rally Australia saw Mads and Craig line-up. They both drove really well, with Mads and Craig holding first and second at the end of day one. Moving into day two, Mads continued to show good pace, but Craig suffered first with a sticking throttle, before then damaging his suspension, which he fixed after the stage, but gained time penalties dropping him down after arriving at the stage late. When the rain arrived on Sunday, Mads put a great performance together and kept the car on the road for his second podium of the year, ultimately finishing in third. Craig put his troubles from Saturday behind him and drove to seventh overall.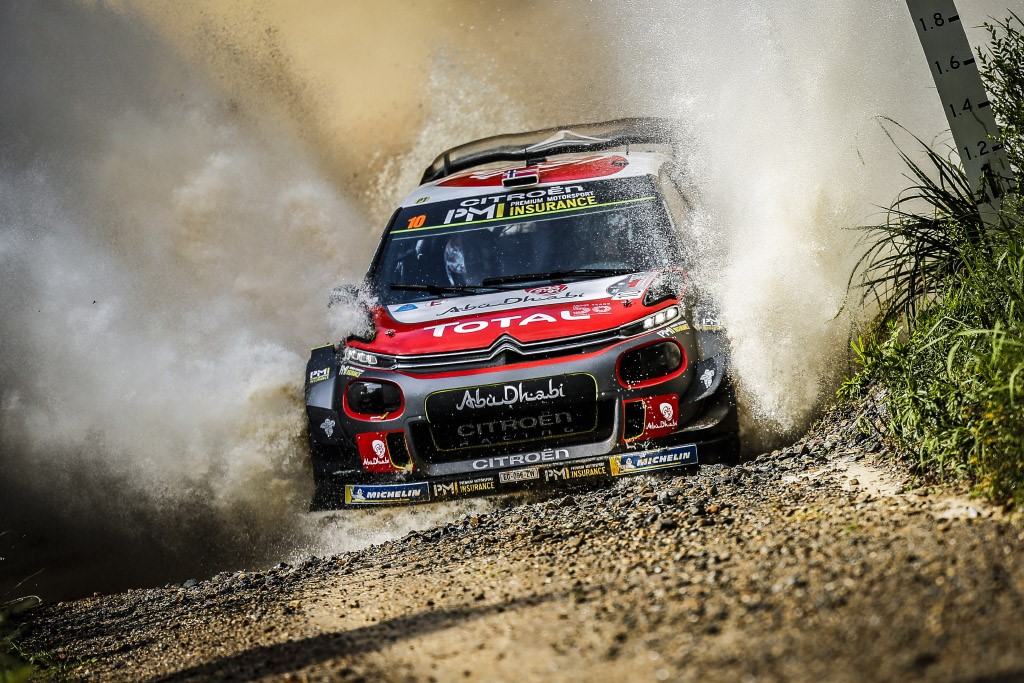 The Citroen team had a tricky year, and ultimately didn't get the results that you'd expect. Sacking Kris the way they did was certainly a surprise, and they didn't really have the person that could really lead the team. Next year will be very different, with Seb Ogier and Esapekka Lappi joining the so-called Red Army. What this means for Mads and Craig, it's hard to say right now. Khalid will almost certainly be driving the car at some points and perhaps we'll see either Craig or Mads in a third car on occasions.
By signing Seb, they're certainly making a statement of intention that they want next year's world championship. These last two years, with finishing bottom of the pile the manufacturers championship will have been very painful for them.
DRIVERS' WORLD CHAMPIONSHIP
Sébastien Ogier – 219 points
Thierry Neuville – 201 points
Ott Tänak – 181 points
Jari-Matti Latvala – 128 points
Esapekka Lappi – 126 points
Andreas Mikkelsen – 84 points
Elfyn Evans – 80 points
Hayden Paddon – 73 points
Dani Sordo – 71 points
Mads Ostberg – 70 points
MANUFACTURERS' WORLD CHAMPIONSHIP
Toyota Gazoo Racing – 368 points
Hyundai WRT – 341 points
M-Sport Ford WRT – 324 points
Citroën Total Abu Dhabi WRT – 237 points