Heading into this weekend's Abu Dhabi Grand Prix Esteban Ocon has said he is hoping to finish the season "on a high", with his future beyond the floodlights of Yas Marina currently uncertain.
"It's always a bittersweet feeling when you get to the end of the season," he said, "but the main motivation is to finish on a high, especially when there is so much at stake in the championship. The last couple of races have been very disappointing, but there's still one last chance to score a good result before the end of the year."
Force India currently lie seventh in the constructors' championship on 48 points, sandwiched between McLaren and Sauber. They, of course, had to start from scratch at the Belgian Grand Prix following their buy-out and rebranding over the summer break. Their fight-back has been rather remarkable, ignoring the coming together between Ocon and team-mate Sergio Perez on the first lap in Singapore.
Heading into Abu Dhabi, tens of millions of dollars worth of prize money is at stake for the team, and Ocon is keen to deliver.
"Abu Dhabi is always good fun. We travel there when it's getting cold in Europe so it feels a bit like you're going on holiday. It's a wonderful paddock too – one of the best – and I always feel very relaxed there.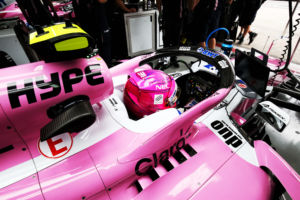 "I have a lot of good memories from Abu Dhabi: it's the place where I first drove during a Formula One weekend and I was crowned GP3 champion there. The start of that race in 2015 was incredible – I knew I had to take the title right there on lap one and I did it."
Ocon knew that his future at Force India was in doubt even before the summer break when, as mentioned, a consortium led by Canadian billionaire Lawrence Stroll bought out the team, making it more than likely that son Lance would make the jump from Williams for 2019. Ocon's fate at Force India was then sealed when Sergio Perez renewed his contract with his team, leaving the Frenchman out in the cold. For a long while Ocon had been linked to the second seat at Williams alongside fellow Mercedes junior George Russell, however it was announced this morning that Robert Kubica had been signed instead.
Ocon has since been linked to a role with Mercedes as simulator and reserve driver, with some suggesting that he is being primed to be brought in as a Mercedes race driver in 2020.
For now and for one last race, though, Ocon's allegiances lie with Force India, and he is hoping the partnership ends on a high under the lights of Abu Dhabi.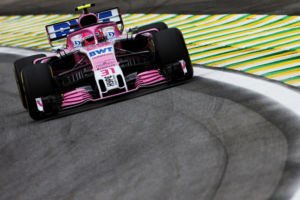 Featured image – Racing Point Force India