The second day of the Formula E testing got underway on Wednesday at the Ricardo Tormo Circuit. Having held the top spot in the first two sessions yesterday, BMW Andretti continued to dominate once again during the morning by snatching the top spot and breaking the unofficial track record in the process, courtesy of António Félix da Costa.
Alexander Albon grabbed many of the headlines on Tuesday as he seemed to disappear midway through testing, leaving Buemi to test both cars in the afternoon session. He too was absent from the media duties later that evening. The plot thickened further, as it was declared that car number 22 would not run in this particular session, leaving the prospect of Albon staying with Nissan looking slimmer and slimmer.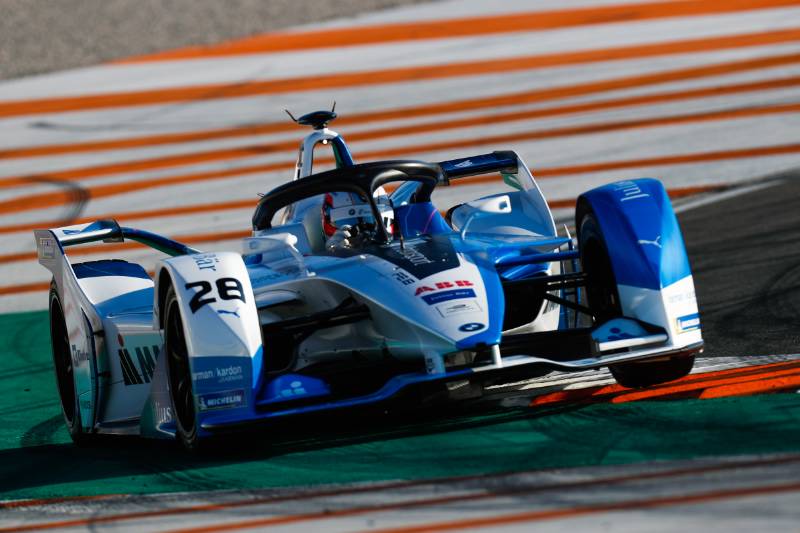 Battery issues blighted many of the drivers Tuesday and Wednesday morning, was no exception. Both Virgin's Robin Frijns and Mahindra's Pascal Wehrlein both seemed to suffer with battery issues but these were quickly resolved and had little impact on their session. Stoffel Vandoorne of HWA seemed to recover from the previous battery problems and scooped P2 in the early stages.
Felipe Massa was the first man on the track to turn the sectors purple with a time of 1.18.511 but Da Costa wasn't far behind, edging the ex-F1 man out with a time of 1.18.496 as the temperature began to rise and conditions became more favourable. Quite a few of the drivers had problems with the chicane, including BMW's Alexander Sims who bumped one of the edges with his front wing and André Lotterer and Lucas di Grassi avoided it altogether.
However, the morning session again went to BMW Andretti for the third consecutive P1 position in the testing session so far, Da Costa's time four tenths away from the nearest competitor, Techeetah's Jean-Éric Vergne. Such success so far in testing is a surely welcoming prospect for a team that struggled so much last season.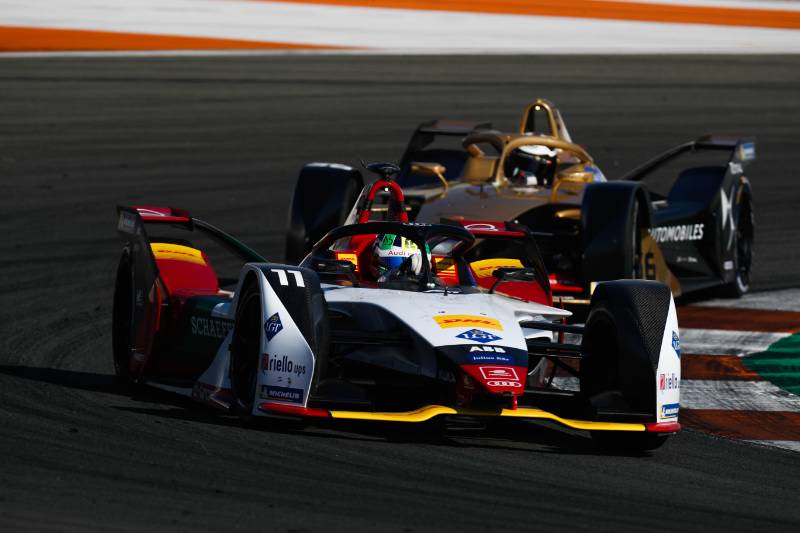 The afternoon session in comparison, was filled with drama. The paddock was treated to a 45 minute racing simulation, which did not fail to disappoint. Daniel Abt slammed into the problematic chicane early in the race and Stoffel Vandoorne suffered some more bad luck, stopping on track which brought out the red flag. Racing soon resumed, only for Piquet, Wehrlein, Dillmann and Massa to collide at the chicane.
As the green flag waved once more, da Costa began to close in on race leader Vergne and managed to get through with five minutes of the session to go. Sims, however, began to close on da Costa and passed him as the dying moments drew nearer. However, despite BMW's dominance throughout the season, they were beat in the last few corners as di Grassi managed to push past da Costa and finally, Sims to take P1 in the simulation race.